When I was growing up in a 150-year-old farmhouse, our walls were visibly bumpy with canyon-sized cracked plaster. In fact, I'm sure layers (and inches) of history and bad taste seriously impacted the square footage in some of the rooms. And when we eventually stripped off all the papers it became painfully obvious that the previous homeowners had few options, it was either chintzy romantic florals or "countrified" ticking stripes. Well…let's face it we've come a long way since then (and so have wallpaper sources).
Now papers enthrall us from bold oversized florals to graphic geometrics, adding another layer of depth and a sense of luxury. From ceilings to the underside of staircases, the applications for using wallpaper are seemingly as vast as the design offerings. Wallpaper can transport us to another place and time such as the exotic landscapes of Ananbo (one of my personal favorites) or the vibrant street life of  New York City a la Rebel Walls.
So a few months ago we decided to curate a collection of wallpaper sources simply because our readers have asked for one. We felt a little sheepish narrowing our choices to 20 because there are many noteworthy companies from bespoke to mass-produced who deserve to be recognized, so if you have a name, we are always listening!
We are sharing some of our absolute favorites (including some classics and ones you need to know about) for 2016/2017. After a year of "taking names" here you go…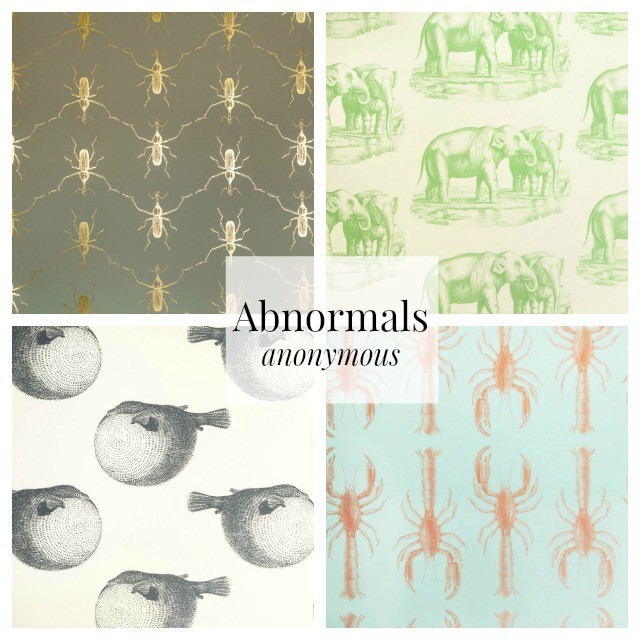 1//Don't let the name fool you, these papers are anything but "abnormal." "These stunning papers are designed with hopes they can make your rooms a little more you. Abnormal uses eco-friendly, VOC free inks on all of our papers and can print on a variety of materials including paper, mylar, type II vinyl, textured papers and even a new recycled material great for earning LEED points." abnormalsanonymous.com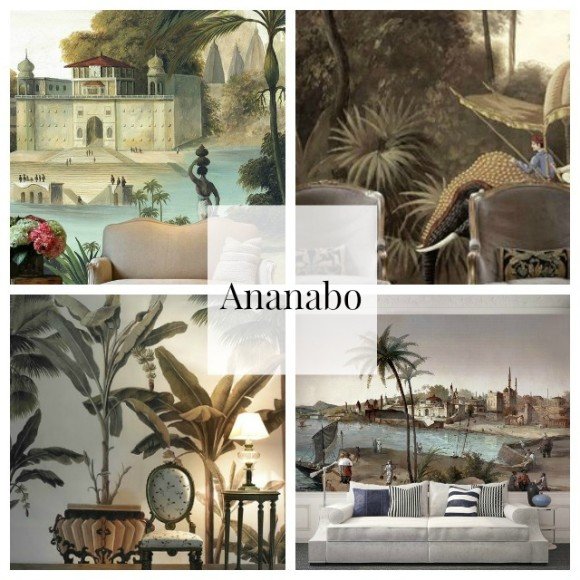 2//The papers are painted entirely by hand, then scanned and printed in their Bordeaux workshops. Taking inspiration from the past from 18th-century pastoral scenes or the exotic locales of Bengal, these papers continue to be a perennial favorite for luxury interiors around the globe. www.ananabo.com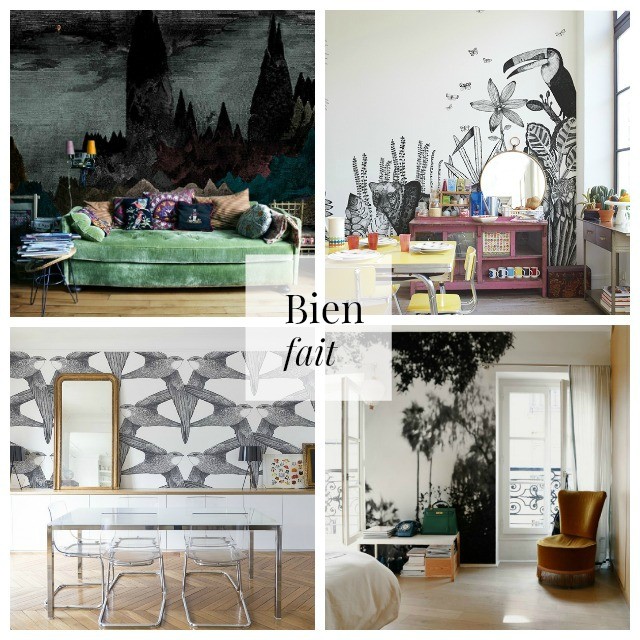 3//"Bien Fait" means "well made" in French. "It is also the name of a small French design company that boasts real artisan expertise and has a taste for very, very well made things. Bien Fait is shaking up the world of wallpaper with a subtle blend of multicolored shapes, mysterious patterns, and childhood memories." www.bien-feit-paris.com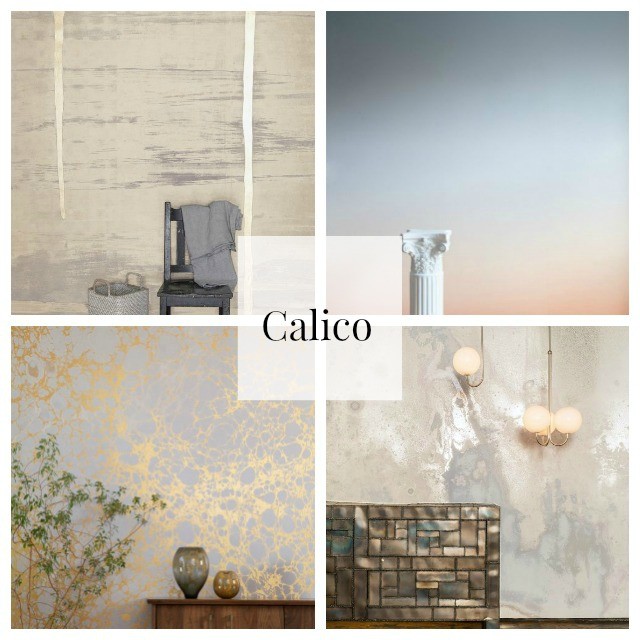 4//Innovation begins in the details. Calico's method embodies years of research in the various disciplines in paper marbling, which have spanned the globe. The arts of Suminagashi and Ebru, emanating from Japan and Turkey centuries ago are both evident in their inaugural collection. Subsequent collections build on these traditions, incorporating new techniques, materials, and technologies. www.calicowallpaper.com

5//Artist and designer, Candace Kaye brings together fashion and interiors through her dramatic and signature papers. Statement-making designs are offered in an eye-catching array of memorable subject matter from dramatic florals to whimsical pink flamingos. www.candacekaye.com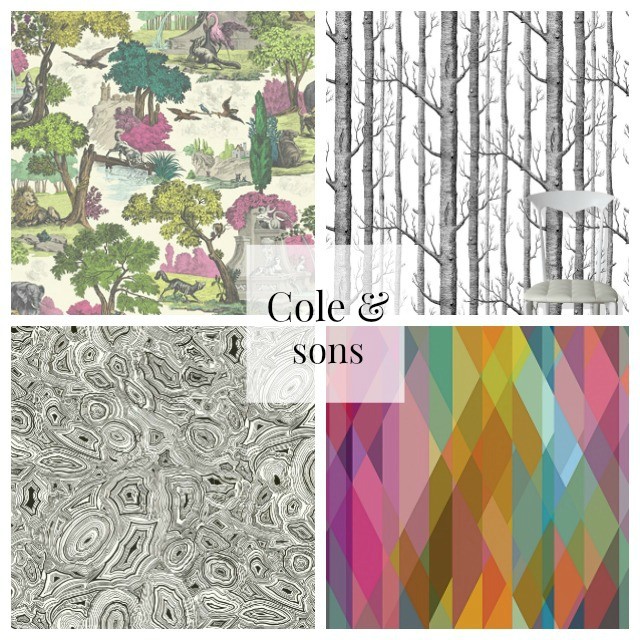 6//Cole & Son was founded in 1875 by John Perry, son of a Cambridgeshire merchant. Today, the Cole & Son archive consists of a mindblowing 1,800 block print designs, 350 screen print designs and a huge quantity of original drawings and wallpapers, representing all the styles from the 18th-20th centuries. Cole & Son continues to produce innovative and beautiful designs reflecting a long and distinguished history. www.cole-and-son.com

7//Eco Wallpaper is a Swedish brand of wallpapers for modern, casual lifestyles. The collections are characterized by a contemporary and sophisticated Scandinavian design with international influences. Perfect for today's nordic inspired trends. www.eco.se

8//"Founded in 2008 by Central St. Martins graduate Shanan Campanaro, Eskayel is a  New York-based surface design firm. Eskayel's mission is to create energetically positive, eco-friendly, wall coverings, fabric, carpets, accessories, and furnishings that are meant to last and bring value through innovation and beauty into the home and public spaces." www.eskayel.com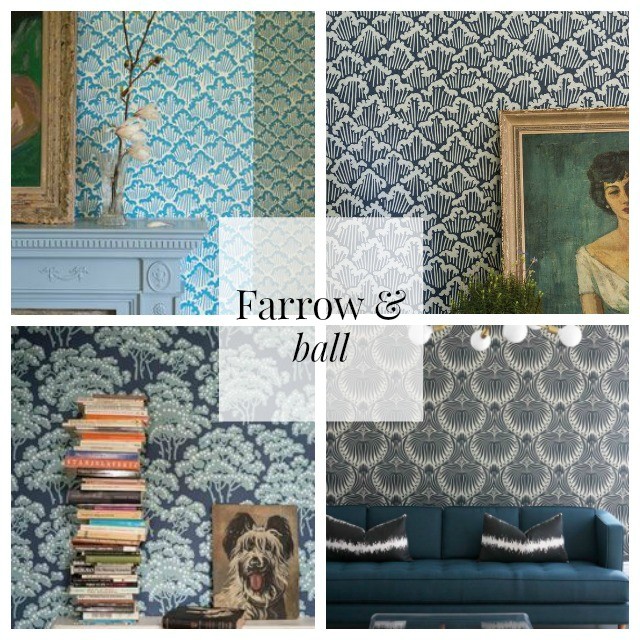 9//"Paint pioneers John Farrow and Richard Ball founded the company in 1946. With florals, damasks, stripes and geometric patterns, each design is inspired by archives of timeless and evocative wallpapers, fabrics, and patterns from around the world. When it comes to inspiration – no stone is left unturned." www.farrowandball.com
10//Florence Broadhurst was an unashamed socialite, and one of Australia's most extraordinary wallpaper and textile designers (and one of my all-time favorite design icons). Australian based Signature Prints is the home of the Florence Broadhurst library – now considered to be a "National Treasure." Their commitment to Florence Broadhurst continues to be identified as putting Australia on the map for international design. signatureprints.com.au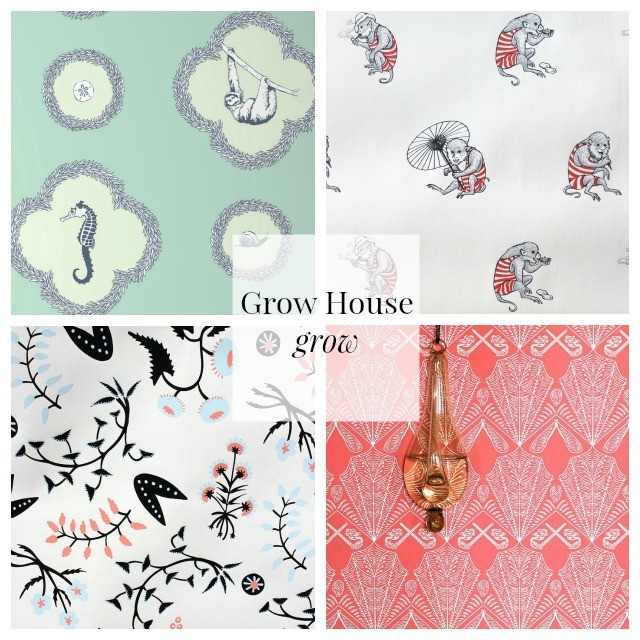 11//Founded in 2007, Grow House Grow is based in Brooklyn, NY and is cared for by designer Katie Deedy. Grow House Grow specializes in narrative-inspired pattern work. A lifelong love of storytelling and affinity for design shapes every single thing they produce, and it shows. www.growhousegrow.com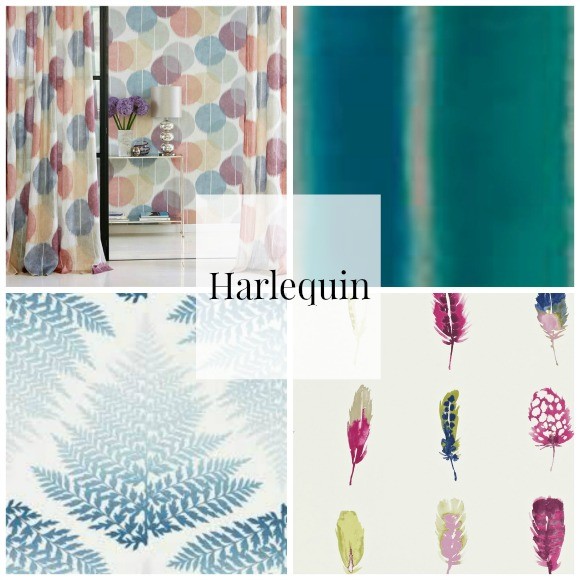 12// Harlequin is obviously a master of the flamboyant statement wallpaper. They also specialize in imaginative finishes, visionary techniques, and mouthwatering colors, and we are so glad they do. www.harlequin.uk.com
13//Kreme is a design-centric wallpaper California company that values beauty and form. Founded in 2008 by uber talent Cadee Wilder, Kreme is a breath of fresh air transforming the world of wallpaper with retro geometrics and bold uses of color. kremelife.com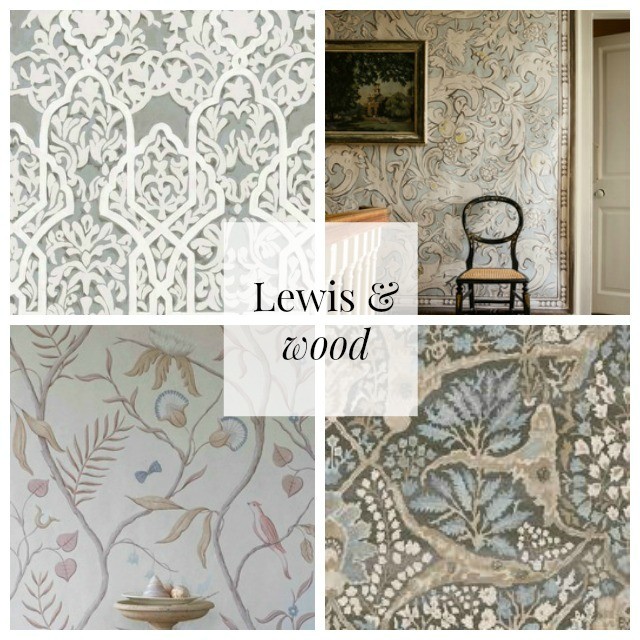 14//Founded in 1993 by Stephen Lewis and Interior Designer, Joanna Wood, this British company has created a substantial collection of unique, original textiles and beautiful wallpapers. www.lewisandwood.uk.com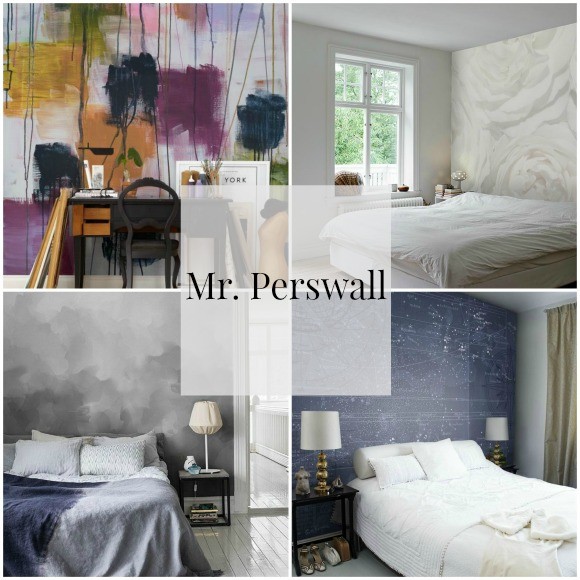 15//Mr. Perswall is a Swedish manufacturing company which offers a wide range of papers from color-coded library wallpaper, balanced landscapes to charmingly nostalgic florals, and that's just the beginning…www.mrperswall.com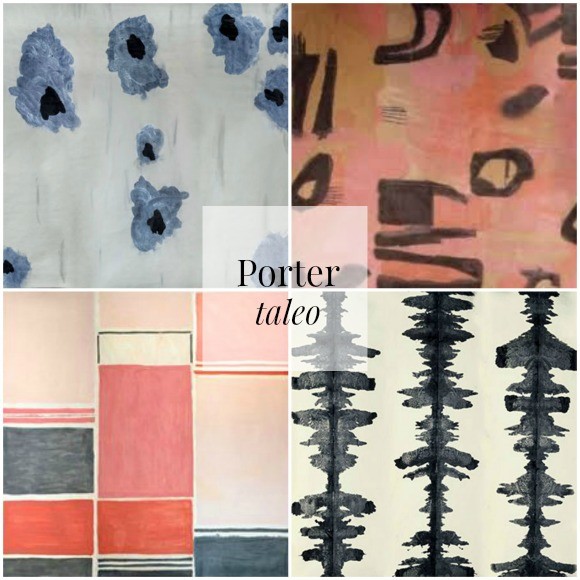 16// "Porter Teleo is a line of hand printed, hand painted wallcovering and fabric developed by artist Kelly Porter and interior designer Bridgett Cochran.  The delightfully refreshing patterns are created by employing a variety of fine art processes, such as wood blocking, painting, and chine colle." This wallpaper company is a perennial favorite of high-end designers from Kelly Wearstler to Angie Hranowsky (see my profile on Angie here). www.porterteleo.com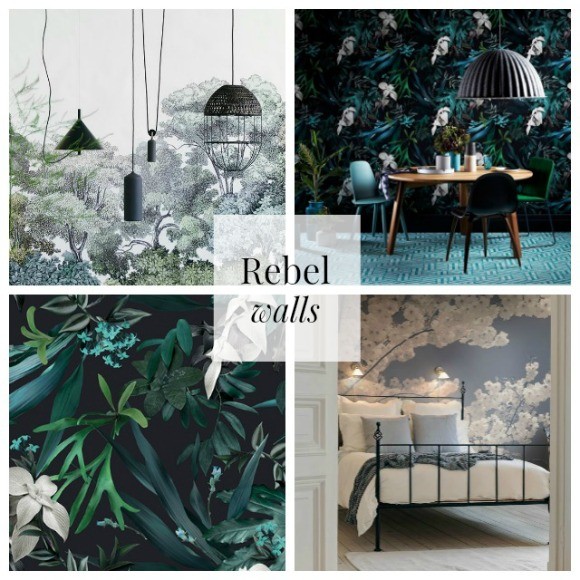 17// I think there is a rebel in all of us. So it's fitting that "Rebel Walls lives up to its name and thinks outside the box – from the first stroke of creation to social responsibility. They have given you the tools to change your surroundings on your terms. For each unique wallpaper created, Rebel Walls donates money to Habitat for Humanity to help people build their own homes. rebelwalls.com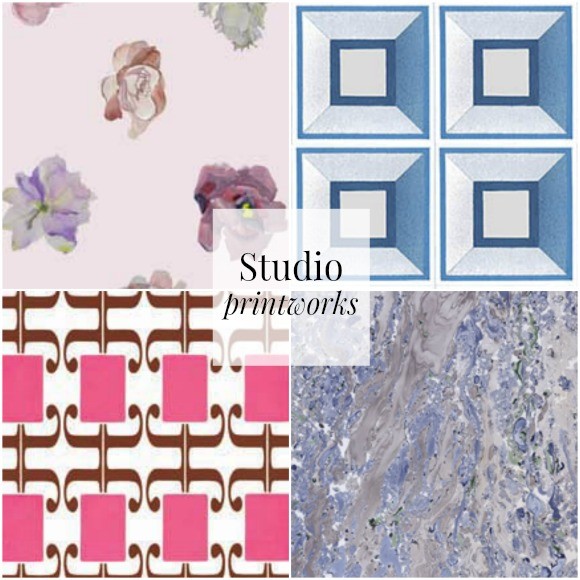 18// Studio Printworks was founded on the philosophy that sophisticated, hand-printed wallpaper adds style and richness to our homes, from the city maisonette to a rustic country cottage. Offering high-style designs from diverse moments and places. With the talents of fine, contemporary artists they create some of the finest wallpaper available. www.studioprintworks.com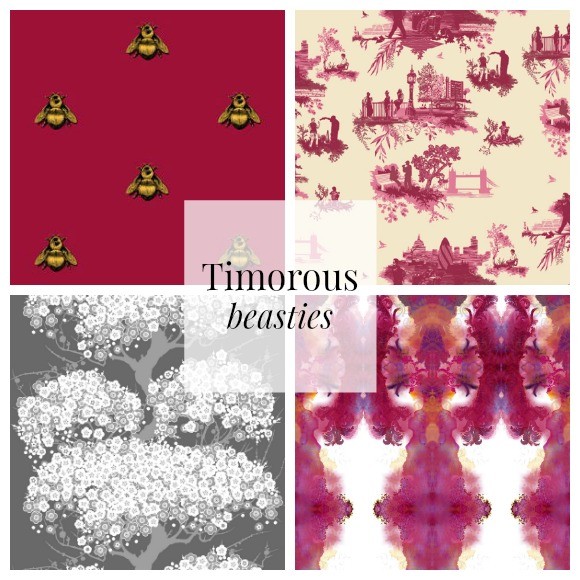 19// "Timorous Beasties' work embodies a unique diversity of pattern, ranging from design that echoes a golden age of copperplate engraving (a time-honoured classic is the Thistle range; or Merian Palm superwide wallpaper) to examples of a distinctly edgy nature, an elegant transgression, a display of chic irreverence mixed with time-honored motifs."  www.timorousbeasties.co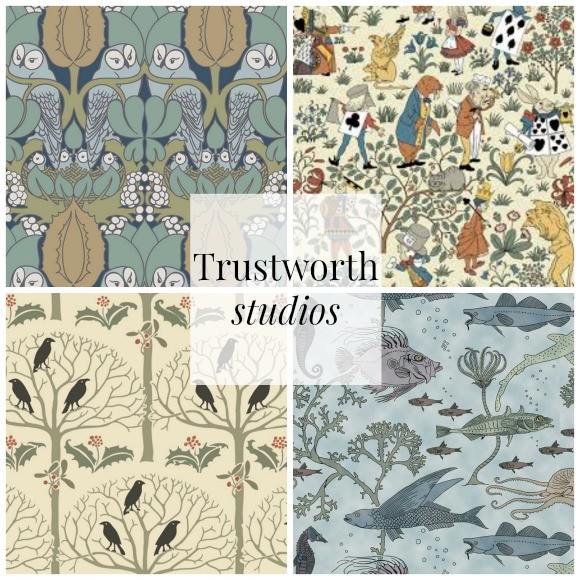 20// David E. Berman began Trustworth Studios in 1982. By 1985 the Studio was reproducing the works of CFA Voysey and other leading British Architects & Designers. The historical patterns are produced via a hand silk screening process representing the very best of the Arts & Craft movement. We love the sense of history behind each design, perfect for every room in the house. www.trustworth.com
We picked just a small sample of papers from the collections offered by some of our favorite wallpaper sources so follow the links for more inspiration!
Until next time,
We'll be curating the extraordinary.
As always don't forget to follow us on social media for more design inspiration & happenings!