I have always loved wallpapers, even when they weren't so "de rigueur." In fact, my mother was "on trend" when she papered my childhood bedroom in Monet-esque flowers with a pink ticking stripe accent wall. Wallpapers have been around for centuries, and it's continued an evolution into modern day trends. Now with advancements in printing, and the artistry of talented designers the demand for wallpaper has reached a design crescendo.
During my travels to various markets over the past year, I took note of some distinct trends that are emerging, and will continue to blossom well into 2016 (yes, florals). I'm also aware that some have a love-hate relationship with wall-coverings but with the introduction of easily removable options, that concern is virtually eliminated.
So what are the interior wallpaper trends for 2016? Well…these are my predictions.
1). The Power of Flowers-I became enamored with floral wallcoverings long before I went to High Point Market & saw the Cynthia Rowley Collection at Hooker. Floral patterns have been blooming everywhere and will continue well into 2016. From large scale prints, increasingly popular still-lifes, to old school vintage inspired botanicals, they can be used in a variety of interior styles from classic to contemporary.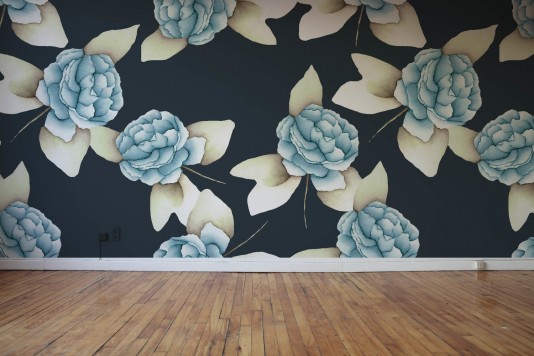 Wallpaper/ Candice Kaye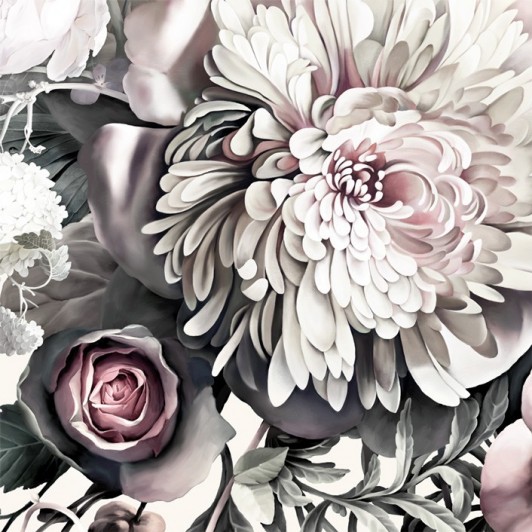 Wallpaper-Ellie Cashman Design/Dark Floral II Light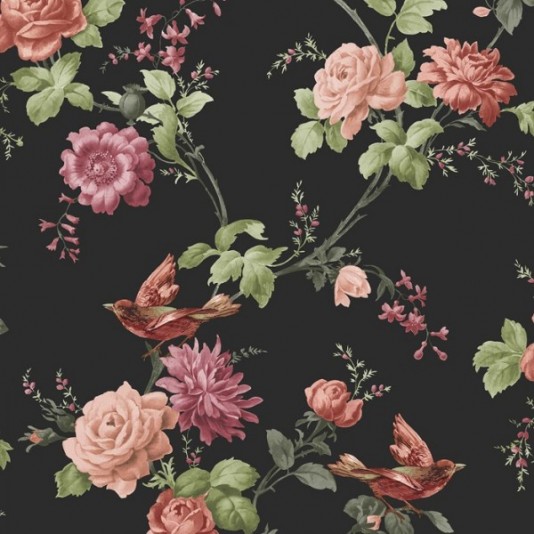 Wallpaper/ Revival
2). Geometrics-They bring order into our homes with simple clean patterns. For impact try bold patterns in small spaces such as foyers and bathrooms. Or for a more chic look use colors of a single hue to create sophistication in areas such as bedrooms. For an unexpected twist add it to a ceiling… I love the versatility that geometric patterns offer and with less chaotic designs they have a timeless appeal. What's really hot in 2016 are random & weathered geometric designs.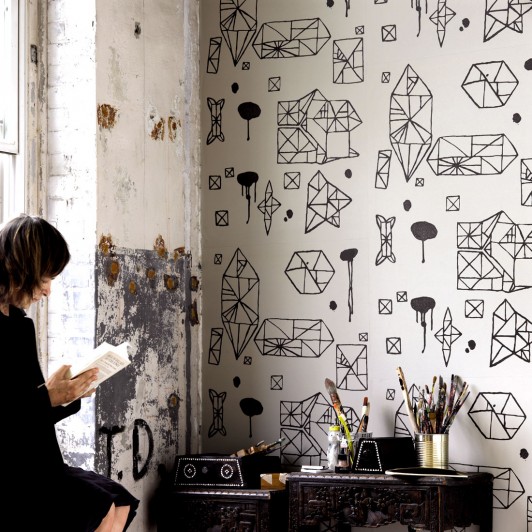 Wallpaper-Nama Rococo/Random Geometry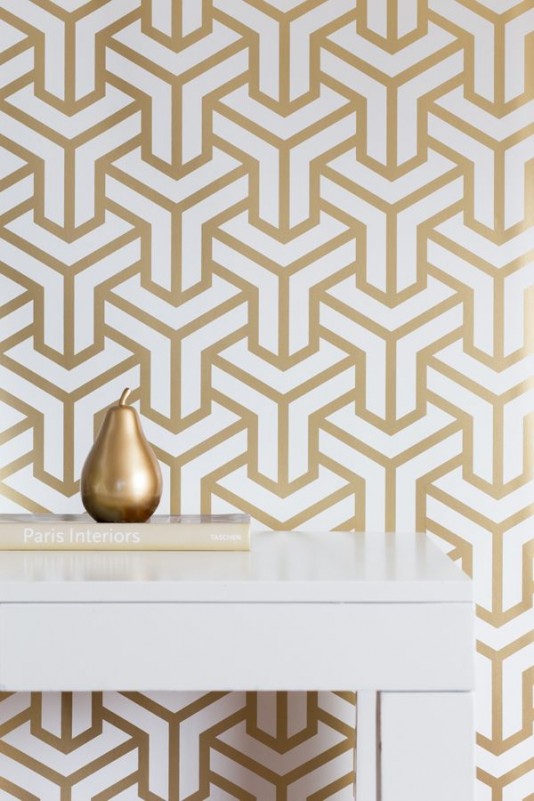 Wallpaper/ Caitlin Wilson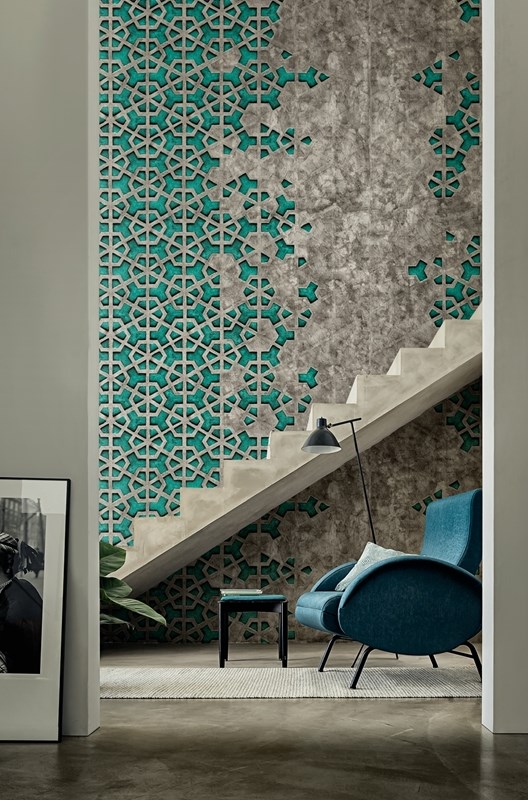 Wallpaper-Wall & Deco/Exa
3) Animal Kingdom-Let's talk about "all creatures big and small." Of the reptilian kind (and maybe an ostrich or two). Yes, people are buying exotics, not as pets but for their walls. The papers create a feeling of luxury with sensual texture. Think powder rooms, accent walls, hallways, or a library encased in rich ostrich.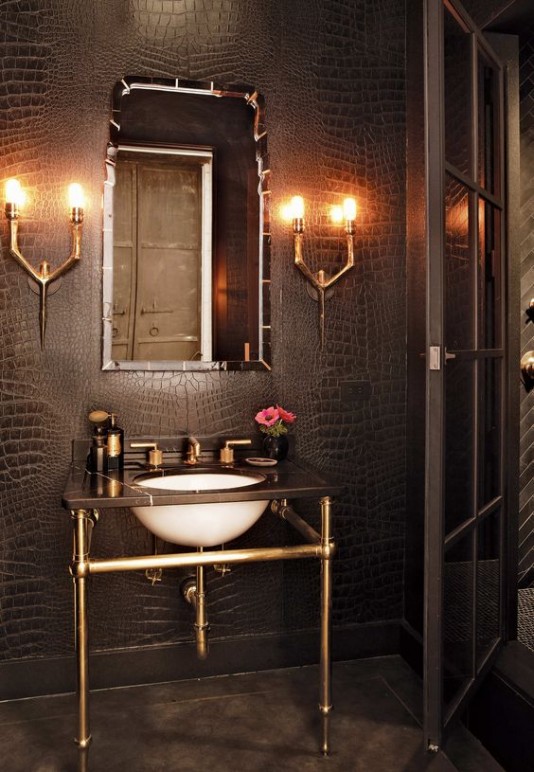 Designer-Jenny Wolf/Wallpaper- Osbourne & Little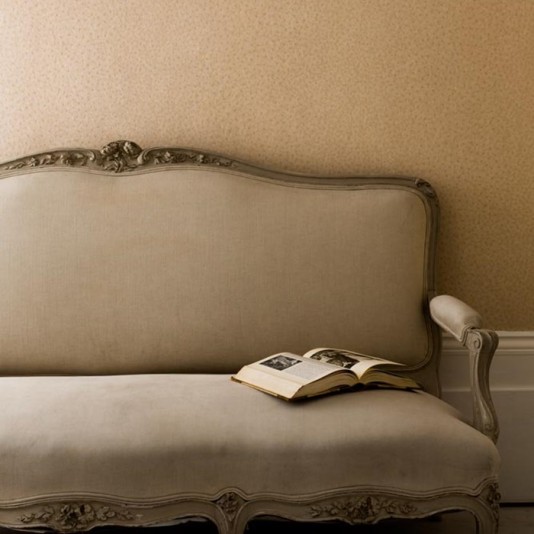 Wallpaper-Graham & Brown/Taupe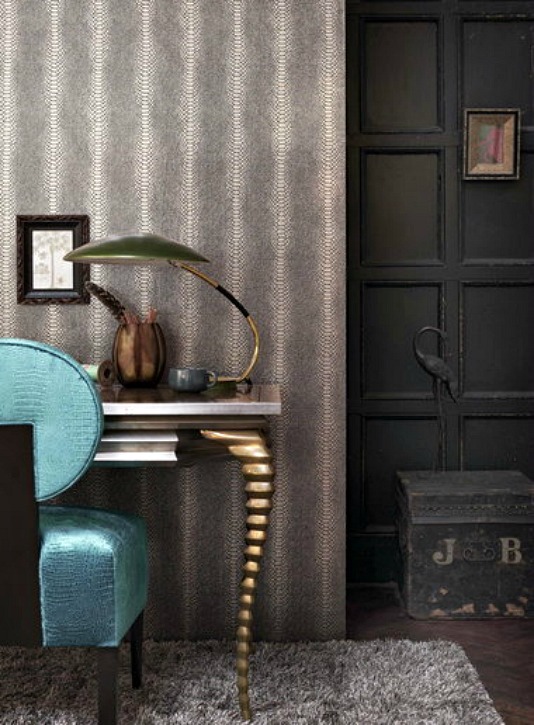 Wallpaper/ Osbourne & Little
4) "Here's Looking At You Kid"-There is an endless array of papers available for the pint-sized members of your family. From stylized boats, balloons & whimsical animals all created to encourage children to dream of a fanciful world with all its possibilities. One of my favorite things to do as a designer is to add a layer of magnetized paper underneath the wallpaper allowing the use of themed magnets. This provides an endless amount of fun for family members of all ages…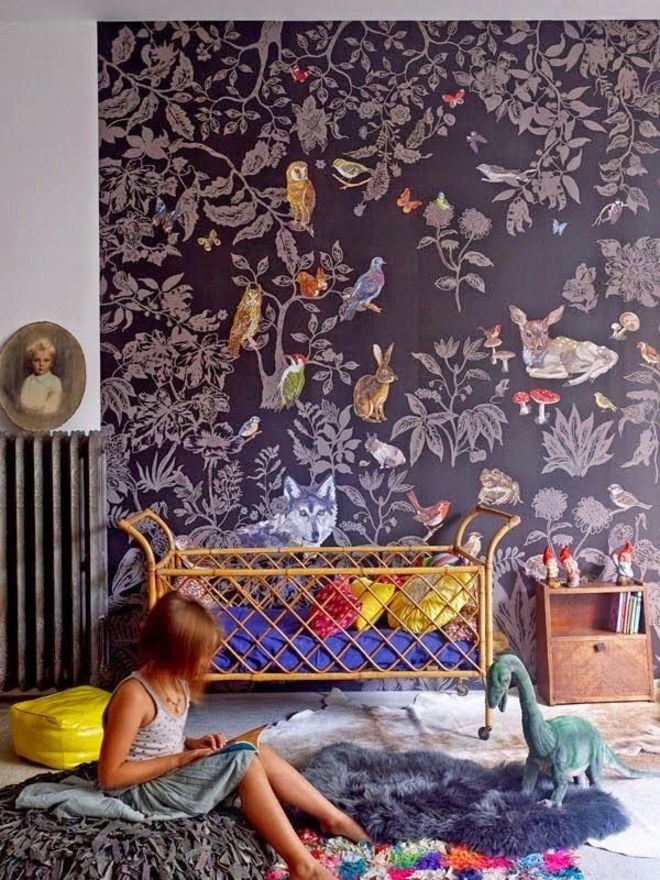 Wallpaper-Nathalie Lete/Foret Noire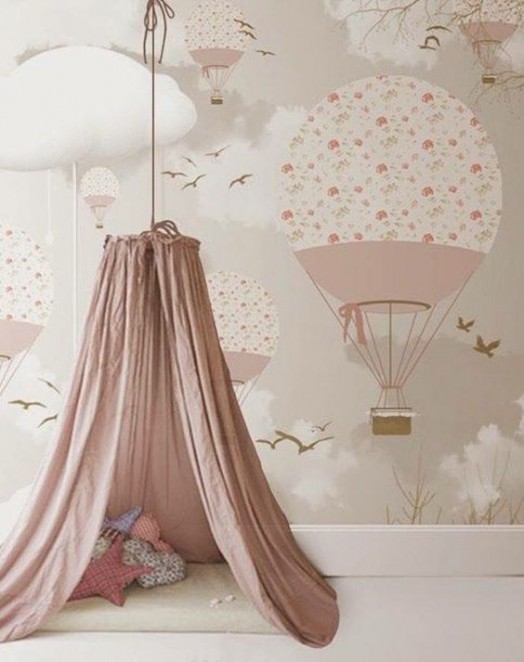 Wallpaper/ 2littlehands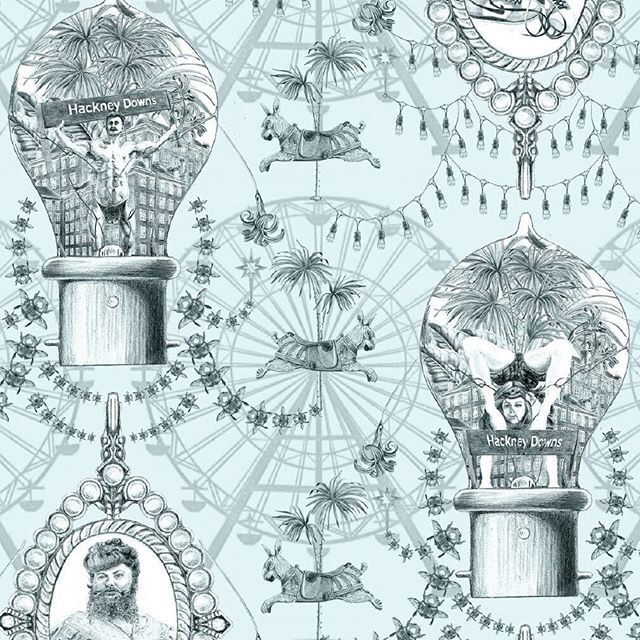 Wallpaper-Angela Ground Water via The Pattern Collective
5) Fine Art-The industry is  enamored with life-size art murals. Companies such as Anabo & de Gournay have virtually had a monopoly in the fine art paper market for many years. However, the advancements in digital art printing have allowed us to create life-sized art from 19th-century pastoral scenes to Renaissance portraiture. More artists are realizing that they can take their talents and create large-scale works of art on wallpaper, and it's one of my  personal favorite ways to translate old world art into modern day life.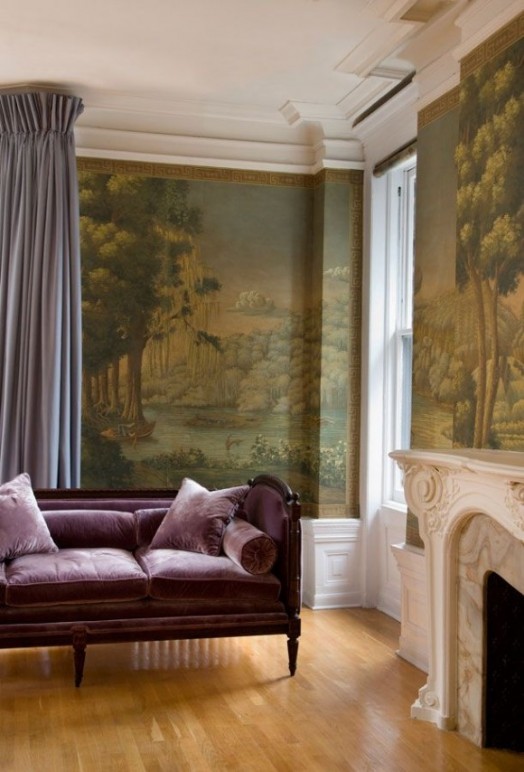 Image/ deGournay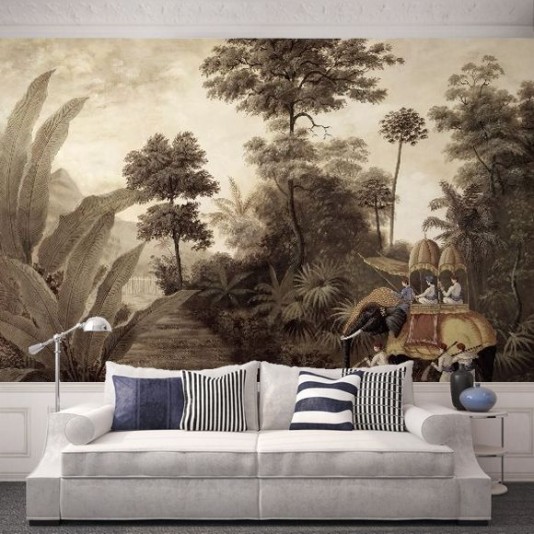 Image/ Anabo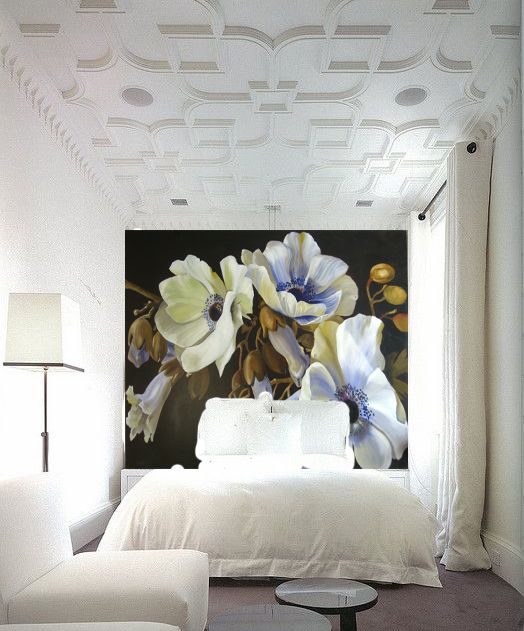 Image/ Diana Watson
6) Mimicking Natural Materials-A trend that I've noticed over the past few years is wallpaper that creates the illusion of natural materials. From planked walls, concrete blocks to wood paneling, it's a dramatic way of "fooling the eye." Whether it's an accent wall or papering an entire room it adds character without the expense of installing the real thing.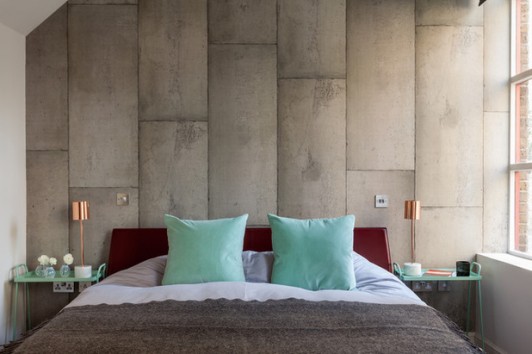 Design/ Michelle Chaplin (wallpaper unknown)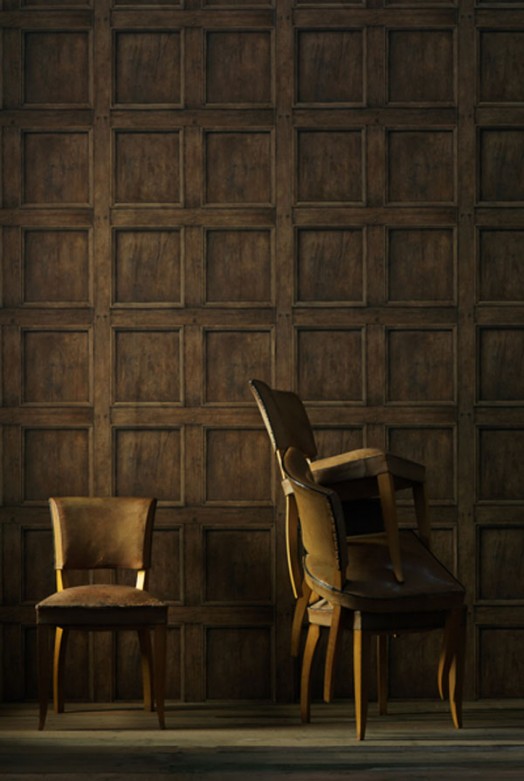 Andrew Martin via Rocketts T. George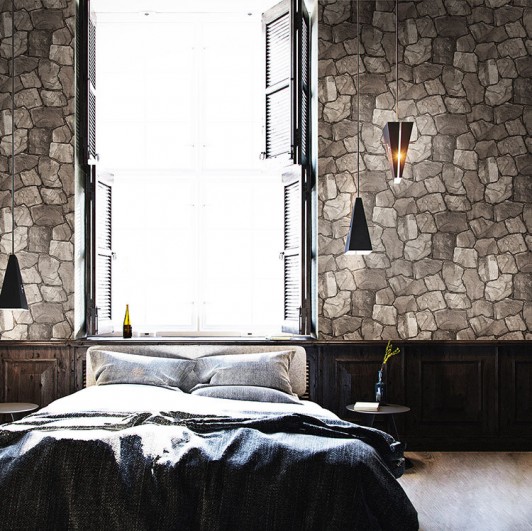 Via Alibaba
7) Enjoy the View-We crave the "big city, big lights" and if you want to experience your favorite city, you can now do it from the comfort of your home. It's a great way to bring in a little drama, along with the hustle and bustle of city life, sans the hassle. Oversized city scenes, vacation destinations, or the ruins of Pompeii are on the design itinerary for 2016.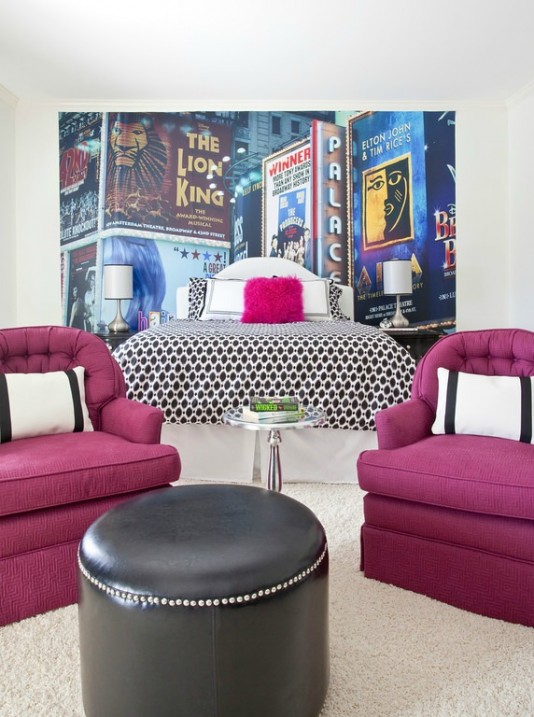 via Bolick Interiors/theaceofspace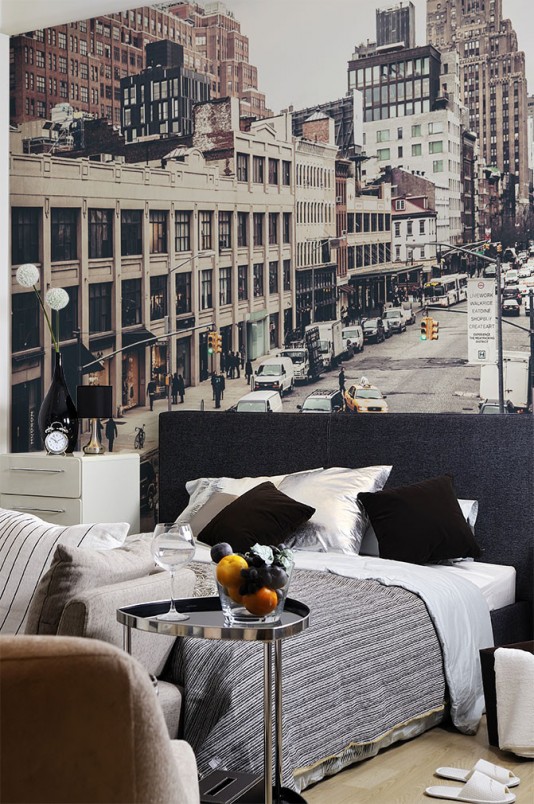 Via EazyWallz
8) Bringing the Outdoors In-The trend to blur the line between outside & inside continues. Wallcoverings continue to bring in the outdoors, and regardless of your location, you can live with botanicals all year round. No "green thumb" required.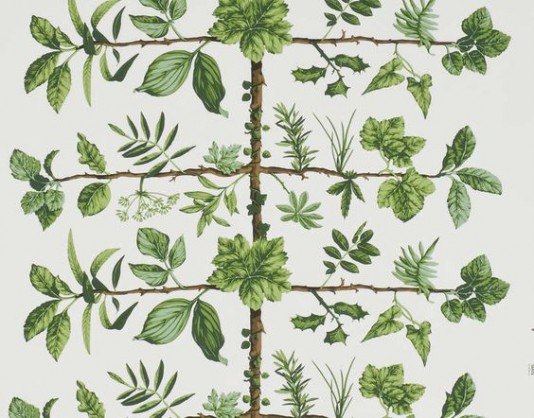 Wallpaper/ Pierre Frey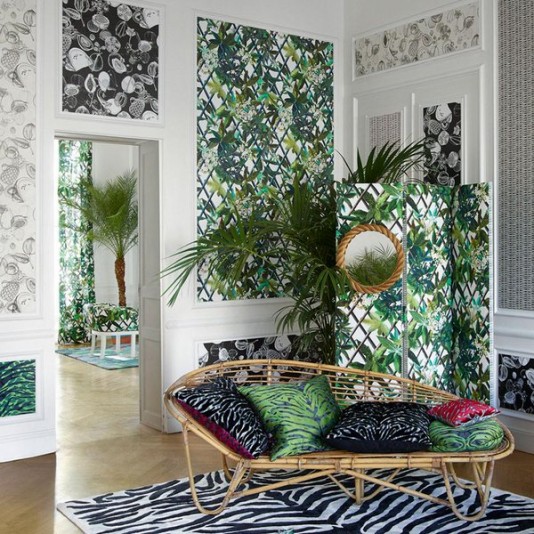 Wallpaper-Christian Lacroix/ Behang Canopy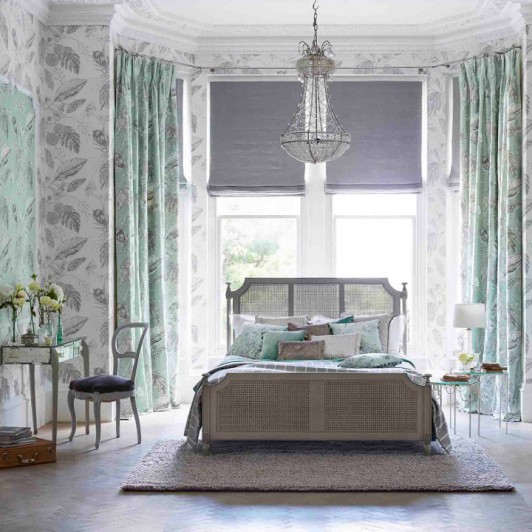 Wallpaper-Harlequin/Palmetto
Wallpaper is the perfect way to bring life into a your home, and with advancements in digital art printing, there are many options available to replicate a work of art for your walls. After all, wallpaper is about "art imitating life," along with an endless of array of possibilities…
Until next time,
BE INSPIRED. BE AMAZED.
As always follow us on Social for more inspiration & happenings…
INSTAGRAM
PINTEREST
TWITTER
FACEBOOK
Are you a designer or architect (interior or garden) design event organizer, artist, or have entertaining tips? Would you like your work, project, or exhibit published on The Ace of Space?  Please provide High-Resolution images (or similar quality) and a text description, and send them to Vicki@theaceofspaceblog.com.  We will review the material and your submission will be evaluated according to our Editorial standards.  Please note that not all submissions will be published; however, we urge you to submit again in the future. We do not provide monetary compensation for any articles or photo images, however, we will provide photo credits & copyright details if requested.