Recently, I had the pleasure of listening to the utterly charming & free spirited India Hicks talk about her enviable life on Hibiscus Hill. A slice of heaven in the Bahamas. While India hails from Design Royalty (her father was David Hicks), she has developed her distinctive design aesthetic somewhere between bohemian and carefree. She also grew up in the rarified world of British gentry with an impressive family tree (Lord Mountbatten was her grandfather, the Prince of Wales is her Godfather) of which seemed absolutely attainable by the end of the afternoon. Frankly she is that down-to-earth.
Even in the vast shadow of a famous father, India has developed her own trademark style. With a keen sense of humor and wit, it was a memorable afternoon hearing her speak of a life full of family, celebration, and Hibiscus Hill. I hope you enjoy a peek into the enchanting world of India Hicks…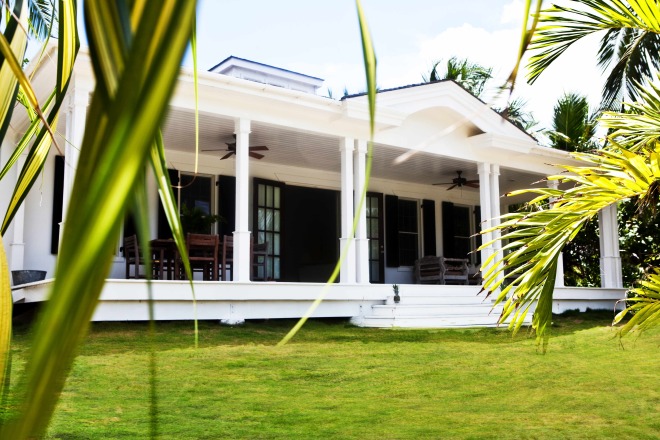 "It's important to find a home, not just a house…"-India Hicks
Her goal was to take the house back in time to the "1880's rather than the 1960's." A transformation carefully executed to reveal it's storied past. Honoring the history of the house rather than rewriting it…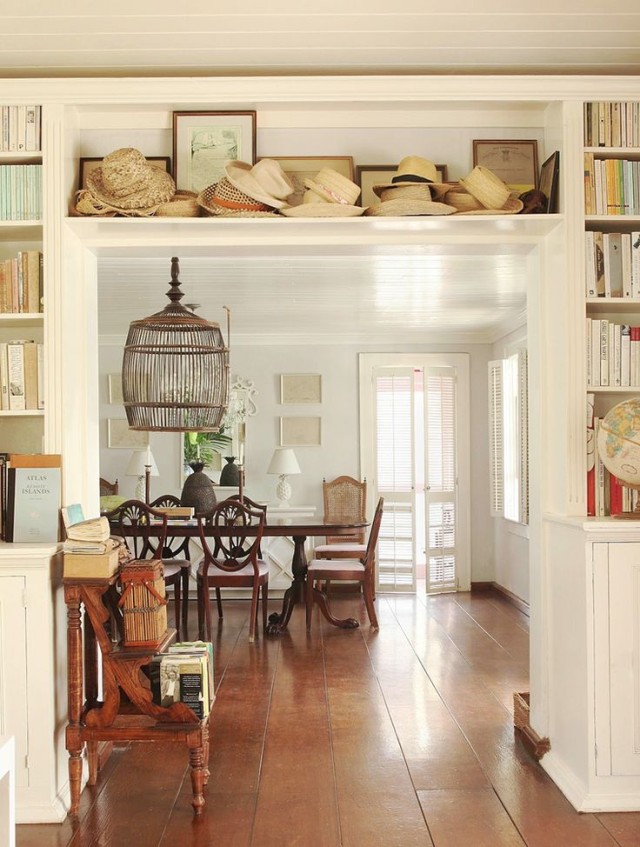 "Life should be layered into the home to create a story…" India Hicks
She and her husband David relentlessly scoured antique shops on Magazine Street in New Orleans, purchasing most of the antiques for Hibiscus Hill there. This also became one of her biggest regrets due to the effects of weather and insects on the furniture "After all life in the Bahama's is about living outside."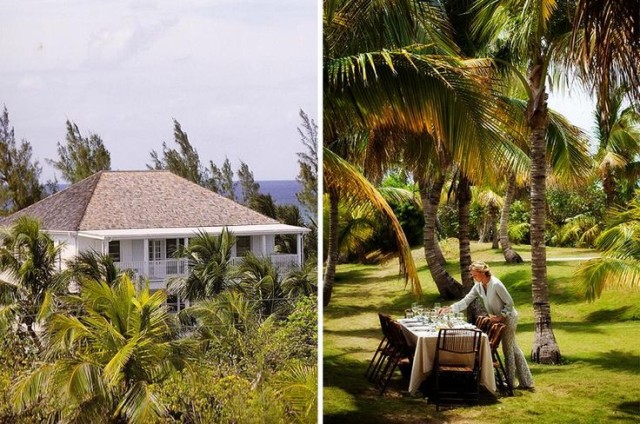 "Life is about honoring the outdoors…"-India Hicks
They are blessed in the Bahama's to be able to move the table around from the terrace to underneath the palm fronds. Savoring moments with family and friends.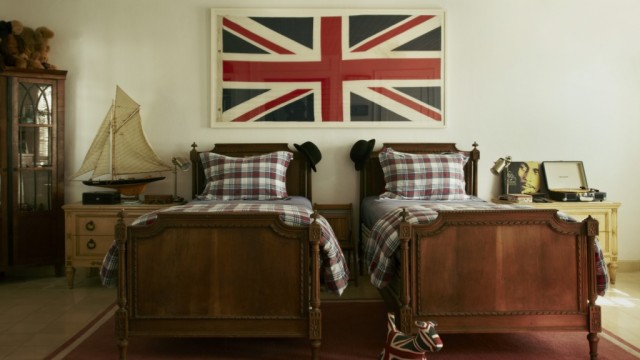 "It's important to bring a sense of heritage into your lifestyle."-India Hicks
India has brought her British Heritage into her Bahamian lifestyle, never forgetting the island which she hails from, Great Britain.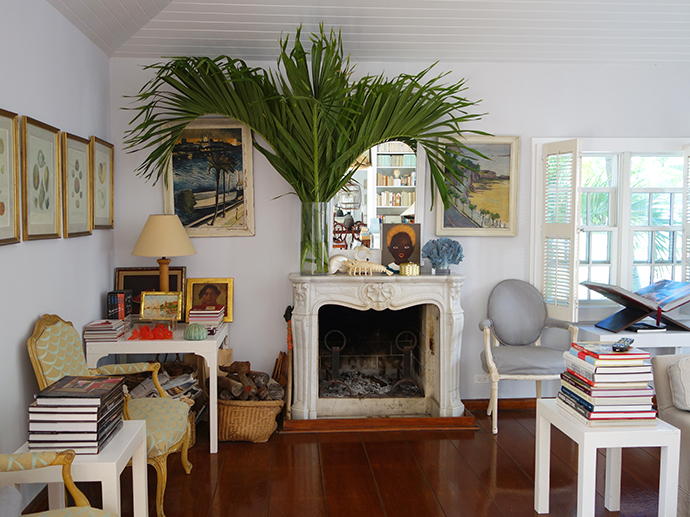 "Life in the Bahama's is about living on the outside…being inspired by nature."-India Hicks
The sand's color is from some "unknown crustacean who dies and lands at the bottom of the ocean." It washes up on the beach turning it the most delicious shade of pink, an inspiration for wall color & fabric choices…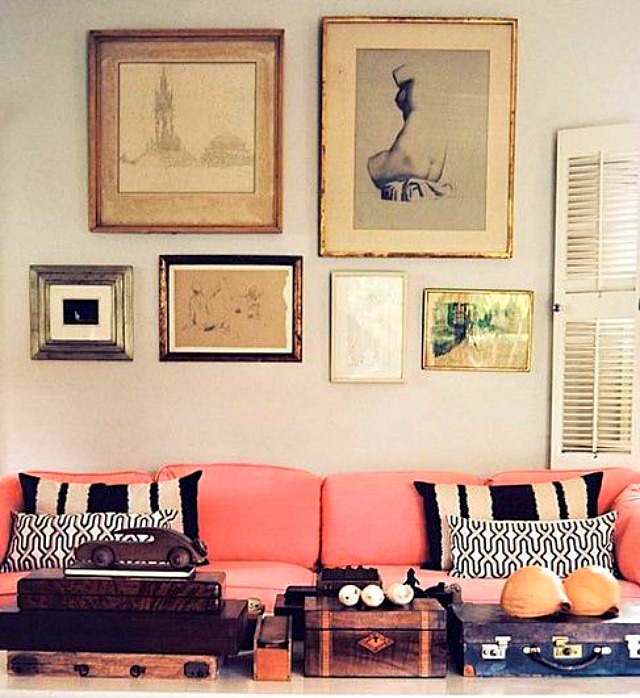 "Mother nature has been a huge inspiration to me, her colors and particularly her textures."-India Hicks
Bringing in inspiration from the outdoors has helped India create storied layers in her home.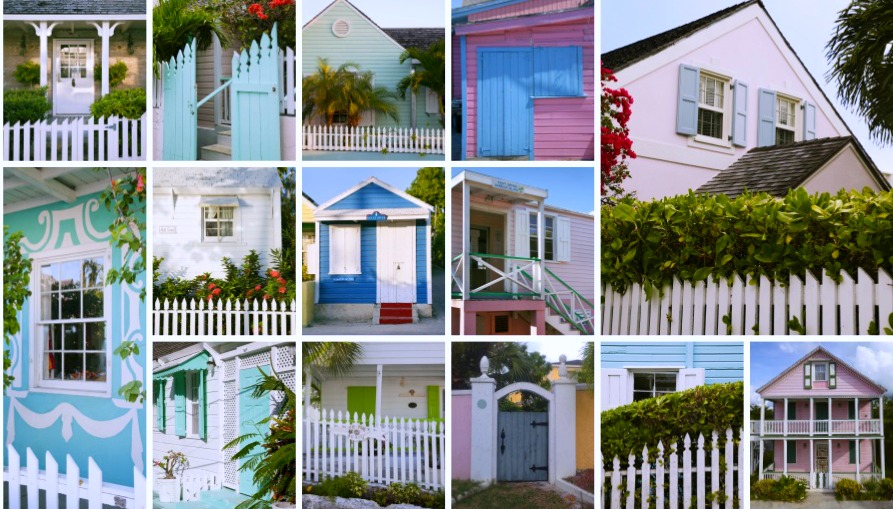 "Colors never clash, only vibrate…" David Hicks, as quoted by India.
In the Bahamas, there is such a kaleidoscope of colors that India decided to keep the interiors neutral.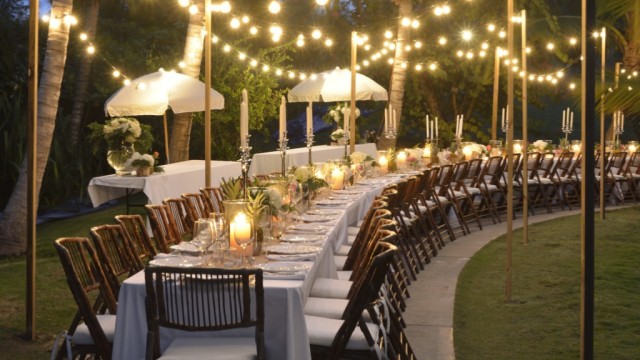 "Tables are meant to be shared not just with family, but also friends. We like to have fun"-India Hicks
India & David were 20 years unmarried when they decided to celebrate their anniversary with a party on New Years. She even carried back large fish serving platters from NY for the event. Over time, the guest list grew from 20+ to over 75 forcing them to set up dinner on their curving driveway.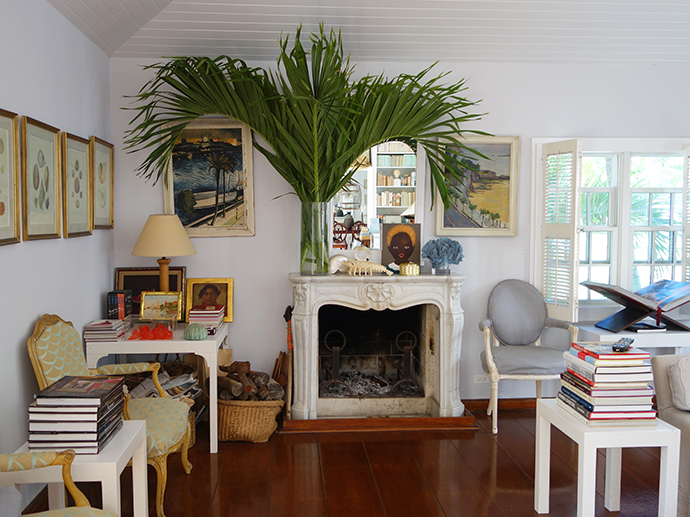 "Keep things simple & be true to yourself, but also keep life in the home." -India Hicks
India gives her home storied "layers" with shells, magazines and mementos of family travel…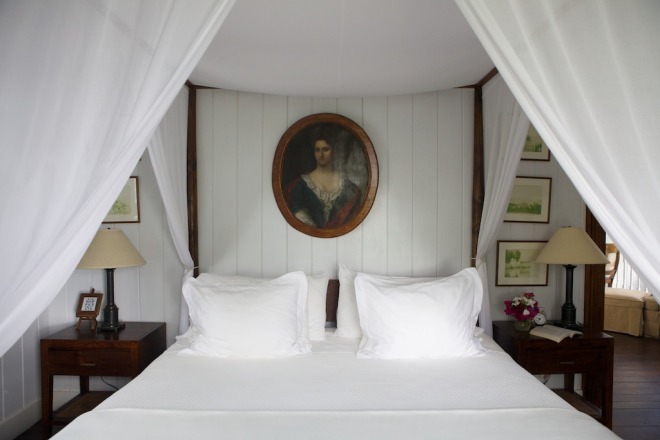 "People come to the Bahamas for the pink sand and to sleep well at night, therefore we pay a lot of attention to our mattresses"-India Hicks
Her paintings came from her father who kept the more valuable gilt frames. India had her rather eccentric carpenter make the frames, with disastrous results. Unfortunately, none of the frames fit the pictures which makes for a rather colorful story…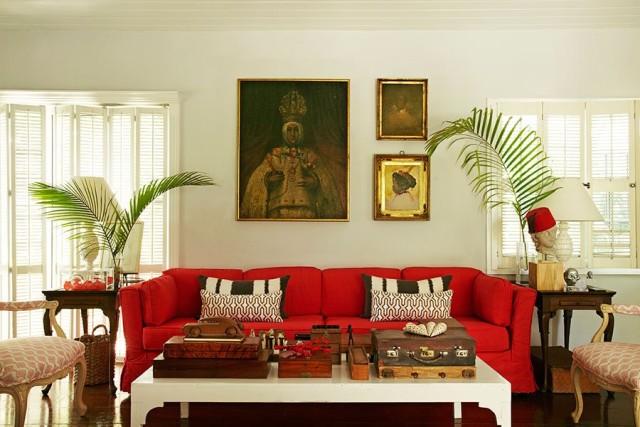 "Life should be layered into the home." –India Hicks
What we collect tells our story…
and I couldn't agree more.
I hope you are inspired to create your own "story" in your home.
Please note that all the photos came from India Hicks: Island Style, and were shared at the Design Bloggers Conference in Atlanta.
As always don't forget to follow us on Social Media for more design inspiration and happenings…
LIVE A LIFE WELL CURATED.