I have a huge obsession with ceiling medallions. And I'll share a secret. It's the perfect way to turn an endless expanse of ceiling real estate into an architectural focal point. From simple relief work to more elaborate leaf patterns they can add a bit of baroque romance or a modern element to the "5th wall." It's a design necklace for lighting, and who doesn't love a little statement piece?
And now, I confess I've become a bit of a ceiling medallion snob. For months, it was the only thing I looked for in a room. Why? Mostly because I was looking for inspiration to use in my own home, and hoping that I would find the "right look." Did I find it? Yes, when I attended a cocktail reception at the New Orlean's home of Sara Ruffin Costello, former editor at Vogue. Not surprisingly this stylish tastemaker had one, and my search came to an end. In fact, I took a picture of it, with a few people in it, and while they were "voguishly attired," it was the ceiling medallion that caught my eye.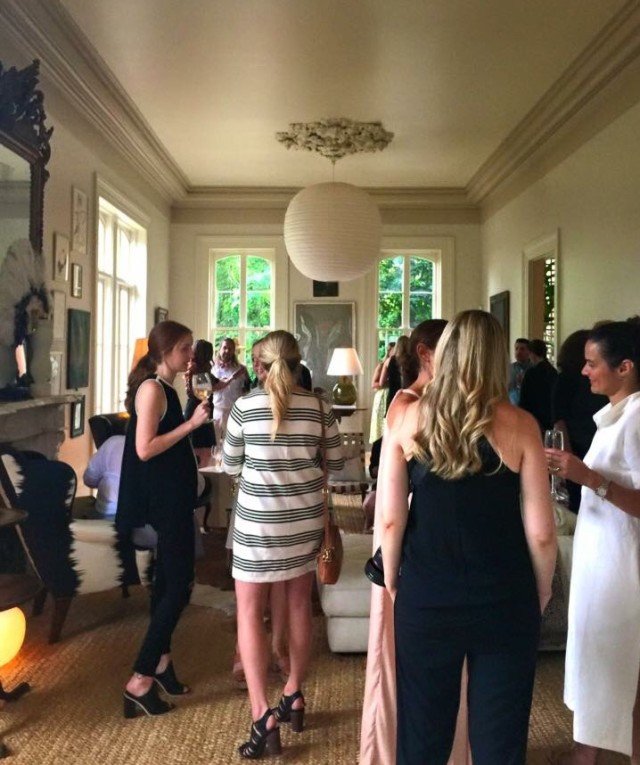 The home of Sarah Ruffin Costello, and that fabulous ceiling medallion…
Why ceiling medallions? They are a luxury design detail that provides timeless refinement at any price point. As a former designer, I have only one pet peeve and a question I was often asked. How do you know what size to choose?
The ceiling medallion can be larger than your light fixture if your ceilings are more than eight feet to balance the diameter, or smaller in smaller spaces, never chose one that is the same diameter as your light. Otherwise, you create a column effect which looks entirely out of scale, and that's never a good look. -Vicki Gladle Bolick
My favorite look is using ornate ceiling medallions with contemporary fixtures, but truly there are so many options available that allow you to create your own unique pairing…and here are some of my favorites. It's a luxury design detail that is so worth incorporating into your home.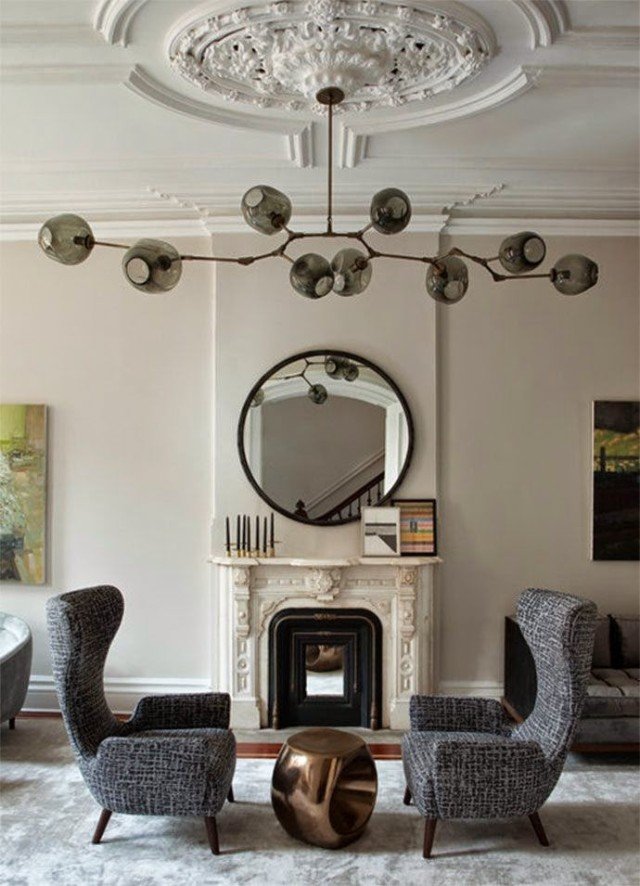 Image/ Lindsey Adelman
The Lindsey Adelman "Bubble Chandelier" enhanced with a ceiling medallion.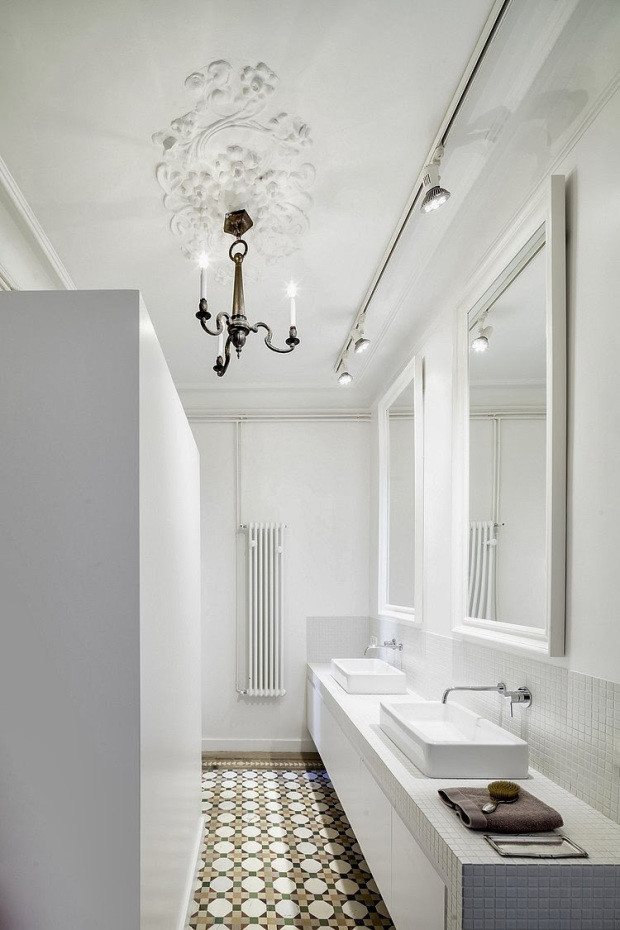 Designed by Architect- Nuria Selva Villaronga
I love the old world edginess of the ceiling medallion in this contemporary space.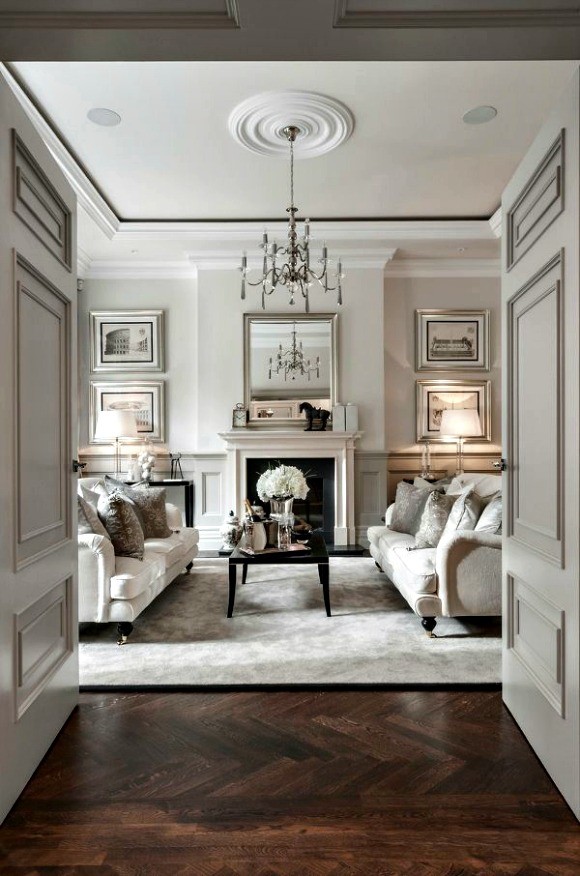 Designer/ Alexander James Interiors
The simplicity of the ceiling medallion pairs perfectly with an ornate crystal chandelier…
Designer/ William Rankin McLure-Photo/ Vicki Gladle Bolick
From the Southern Style Now Showhouse in New Orleans, William made us fall in love with yellow all over again, and the ceiling medallion adds another luxurious touch…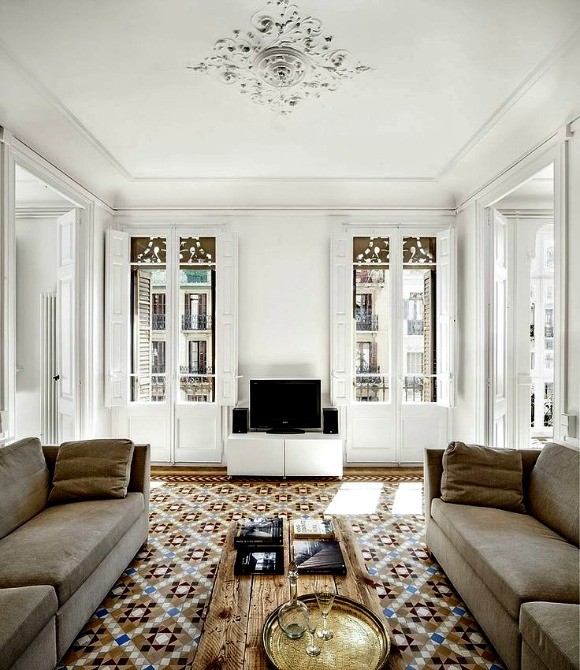 Designer/ Cochrane Design
Ceiling medallions don't have to be paired with a light to make a statement.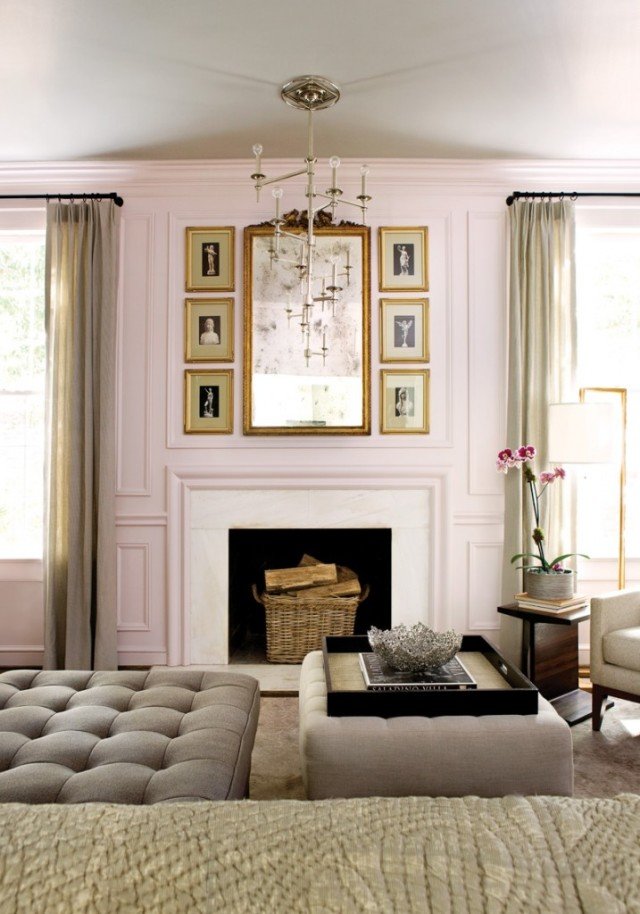 Designer/ Laura Walker Baird via Atlanta Homes & Lifestyle
Ceiling medallions don't always have to be made from plaster, and in this case, a large ceiling canopy provides the same look in this stunning space by Laura Walker Baird.
Designer/ Daryl Carter-Image/Metropolitan Home
A simple ceiling medallion provides architectural relief in this oasis of white…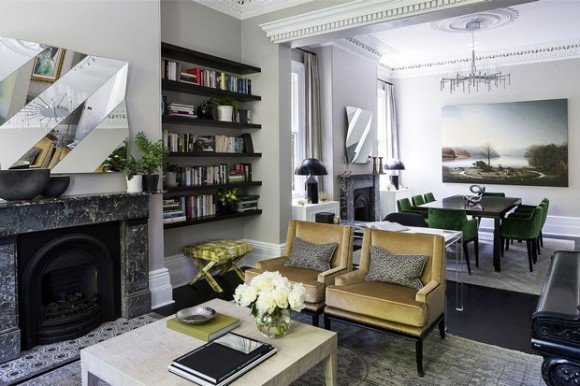 Designer/ Brendan Wong Designs
Brendan Wong brought a classic detail to the ceiling in this truly stunning interior space. (Look for an interview soon)…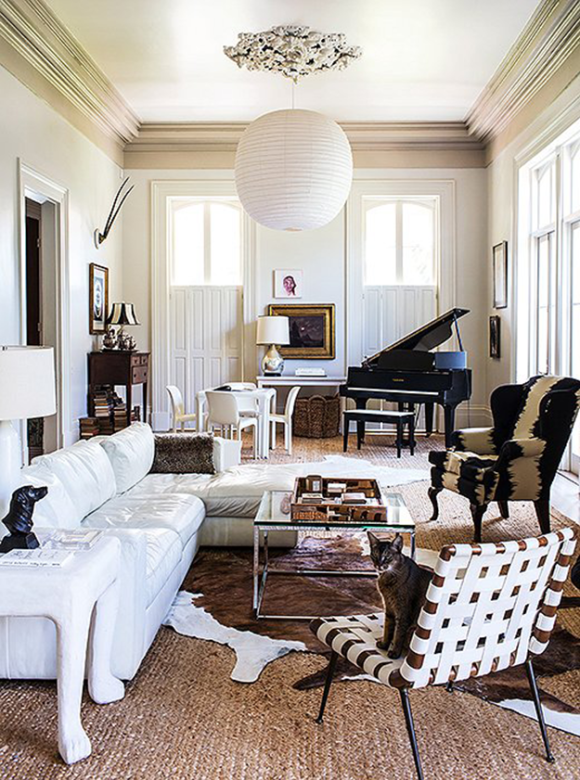 Designer/ Sara Ruffin Costello
The stunning living room of Sarah Ruffin Costello former editor of Vogue Magazine…
If you are looking for ceiling medallions here are just a few sources, I don't have a personal favorite so these are just a few to get you started…
http://www.ceilingmedallions.com
Also, I'm honored to announce that I received a nomination in the category of Best USA Interiors Blog for the Amara Blog Awards based in the UK. There are many stellar blogs in the category but in order to make the short list we'd be grateful if you'd cast a vote for The Ace of Space! As always, we are so appreciative of the support our followers have shown us over the years. You can vote here:
Thanks for stopping by!