Although, we were at Casa B. for Memorial Day weekend, it was without a doubt a great stay-cation. We caught up on sleep, (I'm definitely missing the Frette linens from The Old Edwards Inn), went for walks, had dinner with friends and spent a wonderful afternoon at Frogtown Winery with one of our favourite couples, Ree G. and Bob.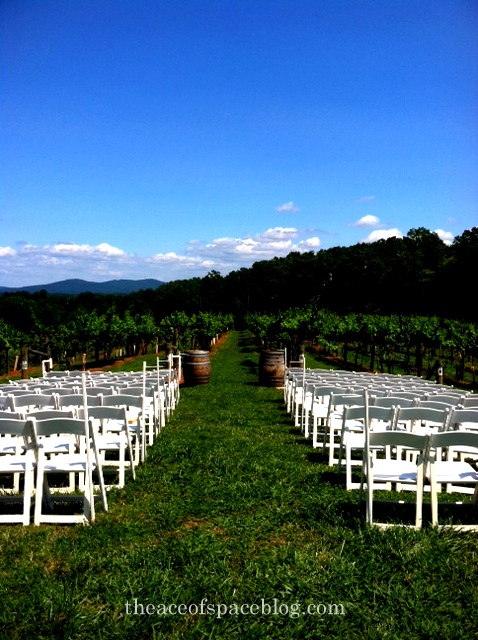 As usual I wandered off to take some pictures because the scenery was spectacular, and I also wanted to get closer to snap this wedding set-up. I loved the simplicity, and the fact that they didn't use any florals because the view and the vineyards were all that was required for this fete´. It was without a doubt the perfect backdrop for evening nuptials…
For those of you who know me or are a faithful follower of my blog, you know I love to garden, look at gardens and plant gardens, so of course I did the latter. I made an herb garden over the weekend because I always wanted one, and if I remember to water it, I might actually have something tasty to add to our microwave meals. I definitely missed the sound of the surf (the neighborhood pool didn't quite measure up to a day at the beach), but Mr. B. would not budge, so here we stayed in Hotlanta for the holiday.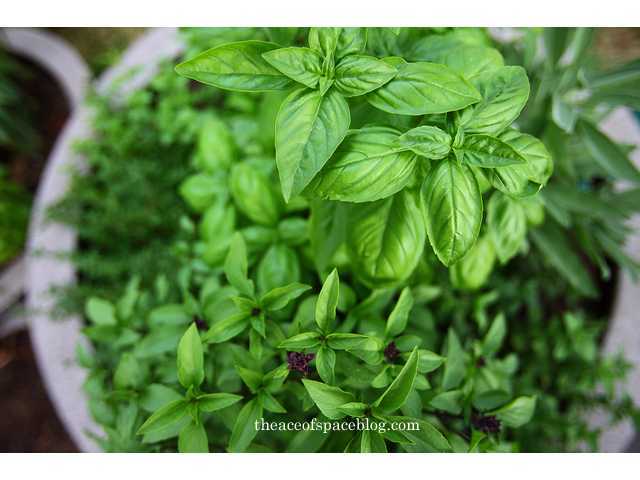 The perfect size for my new herb garden…if all goes well this year, I might consider expansion in 2013… 
So when I wasn't gardening, going off on jaunts to vineyards, or dining al fresco with friends, I played with various colour palettes on my computer.  Even though I was trying to give the creative side of my cranium a rest for the weekend, I was having so much fun that I forgot that it was actually work, and yes all the swatches below were developed by moi´. I am doing a room in lime for a project, but have still not decided whether to pair it with, blue, gray or purple. So what's your favourite lime green partner-in-crime?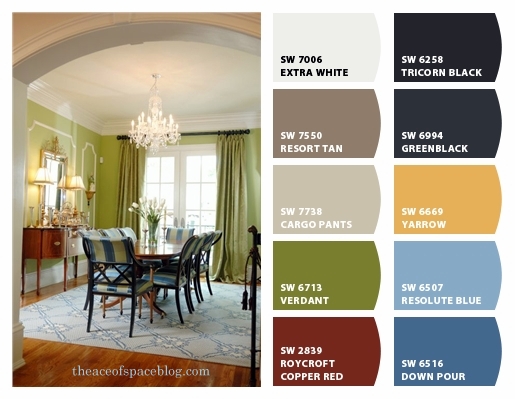 This is one of my favourite colour combinations although there are lots of additional options on the swatch, the main colour pairing for this room was Verdant/SW 6713 and Down Pour/ SW 6516. I love Limey-Green and Blue, this was a room that I did for a client who wanted a more modern take on Traditional. So I call this "Traditional With a Zing."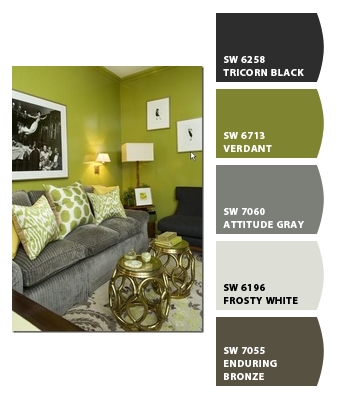 Who doesn't love gray? Which is why this neutral looks great paired with just about anything, including lime green. Of course, I have to say it's difficult to look past the fab gold stools…I might even consider switching from my beloved silver ottomans if I could score a pair of these…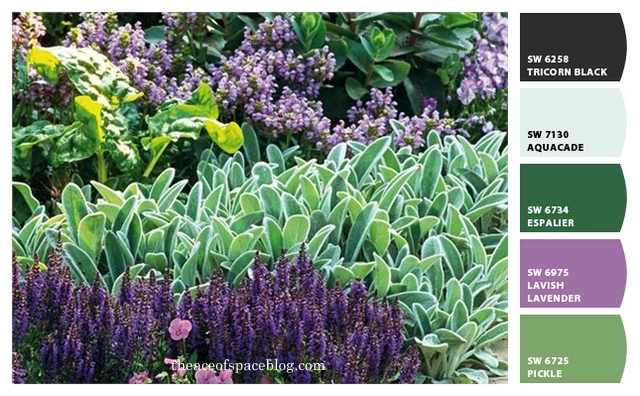 I even find inspiration in my garden and I am just over the moon in love with purple and green, it's pretty much the foundation colours for my outdoor colour scheme…
I'm still debating what to pair with lime green for my project, but I'll let you know what we decide on my next post…so until then…
Thanks for stopping by!