I am writing this at what I like to think of as "late-o-clock." I'm refuse to even look at the time in case I have to get up in a few hours. It's all because of my latest obsession (or guilty pleasure) "Pinterest," and quite frankly I never thought I would say that. I can remember being out to dinner last year with a group of my design peers/fashionistas and when the conversation turned to Pinterest, I literally decided it was time to check my lipstick, and quickly made my exit from the table to escape a topic that I had little interest in participating in. Pinterest? Really, who uses that?  So about 3 months ago when we were going to our family beach house in Florida, I started pinning, and pinning, and pinning on my ipad out of sheer boredom. I have become so addicted that I check "Pins" before e-mail, Facebook or Twitter. If Mr. B is home first, he better not be in my path as I make my way (run) to my computer to check "Pins."  I'll admit…I was wrong (to my designer peeps). Yes, you heard it, I was wrong. (Mr. B. if you read this I am never wrong). In fact, I haven't had this much fun since the creation of EBay (oops am I giving away my age?).
It's addictive, and I know that I am not the first person to say that. I am in full blown Pinterest-mania. While doing some obsessive research for a project,  to convince some clients that we need to replace their outdated stair-rails, (Think 70's #Wrought Iron Ranch Gone Wrong), I found some stunners and wanted to share the pics. For your viewing pleasure, are my favorites.
Credit: Tom Scheerer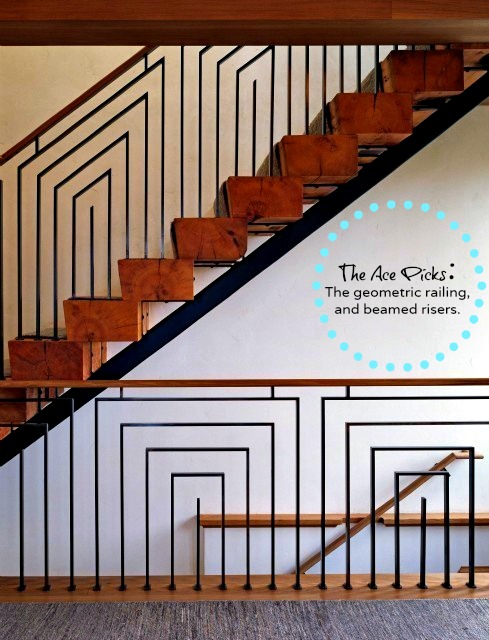 via remodelista.com
via desiretoinspire.net
Credit: Suzanne Kasler 
 via unified.blogspot.com
This railing detail has to be my favourite of all time….just stunning.
via untiqued.com
 via Sandra Jordan Photography
Technically this doesn't have a railing, but I loved the aged Italianate stair-well and the patina on the plaster walls.
Ah…if only I could change my staircase, but until then check out my board on stairways for more design inspiration http://pinterest.com/bolickinteriors/stepping-it-up-staircases/
Thanks for stopping by!