I'm totally obsessed with painted floors. In fact, I have hundreds of photos sitting in a file of floors that have been painted, lacquered and polished. Almost every day I look down at what's under my feet, and feel inspired. If I could, I would re-do the floors at Casa B. or the very least paint them in a high gloss paint. But, unfortunately, would have to go through the Architectural Review Board in our home that consists of Mr. B. and the pint-sized "Fashionista." So it probably won't happen in this house. But, I have Plan B., which is putting painted floor tile on the wall in the Powder Room. Or better yet, buy a second home where I would have "carte blanche" over design decisions (more likely). There are fabulous examples of painted flooring in homes across the globe, some I have had the honour of stepping on (which was difficult because I felt as if I was stepping on a large canvas of one-of-a-kind art). In theory, that is exactly what they were designed to be artwork for your floors. Ceilings are considered the "fifth wall" so it stands to reason that floors should be our "sixth wall." While I love a fabulous rug underfoot, I also appreciate other options. Some of my favorites have been in Show-homes and some examples, I just filed away after seeing them in one of my beloved shelter magazines or online. My dream interior would include something geometric and eye-catching, layered with a high drama gloss finish…
My obsession first began when I saw a foyer designed by Joel Woodard (a great friend of Celerie Kemble)…and it was simply put-stunning. Although, I've never met Joel in person, he and I exchanged e-mails a few years ago about an interior that he designed, and he was ever so gracious with sharing information. He "had me at hello." There are several things that go far in this industry its talent and charm. In fact, I would go so far as to say that he is quite possibly "a design crush." Soon he will be featured in a series aptly titled "My Designer Crushes." Some I'll be meeting in person, and some sadly will be interviewed by phone and e-mail. So stay tuned. The painted floor he designed was featured in one of Celerie's books and remains one of my favorites.
If you don't want to paint your floors, there is another option. Mirth Studios (totally free plug) has painted floor tiles that are positively breath-taking, in an "I'm totally going to rip out my floors and worry about the impact on my marriage later kind-of-way." They are that spectacular. P.S. I had someone ask me last week if most of my posts are sponsored, and they are not. We do a few, but the majority of the time I'm simply sharing great things, my goal is to inspire others to create beautiful spaces. So why not share the "drop dead in your tracks" product from Mirth Studios? In fact, one of the pictures below is proof…
Next week, starting Monday we will be publishing blog five days a week..so check back often for more design inspiration…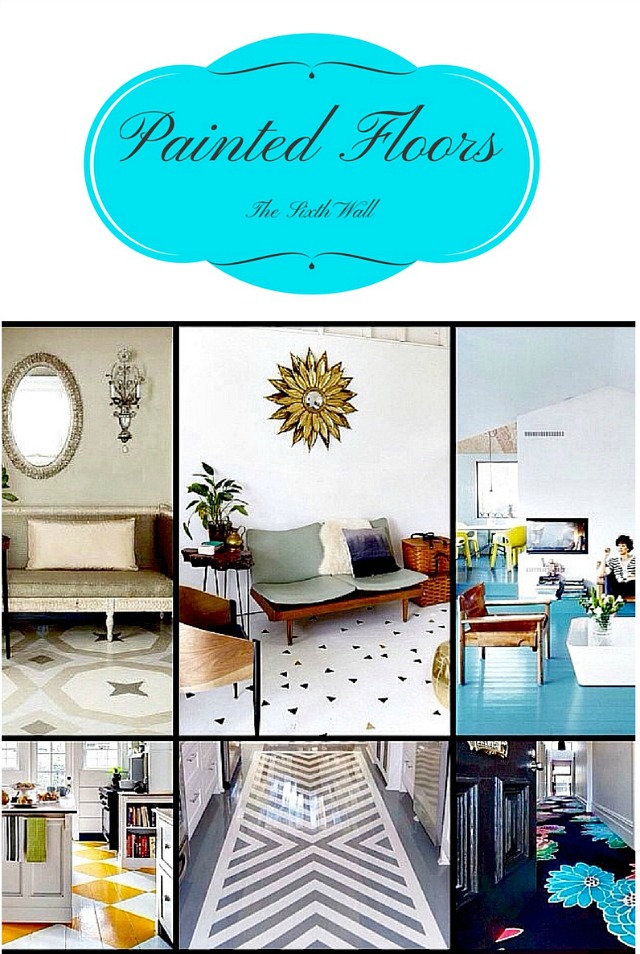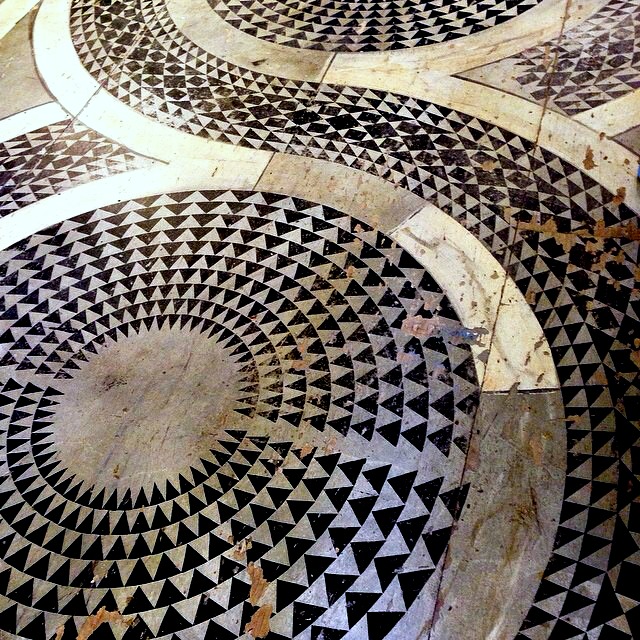 Photo from Rusty Hinges in Halifax.
Yes, this is a painted floor, and it's spectacular.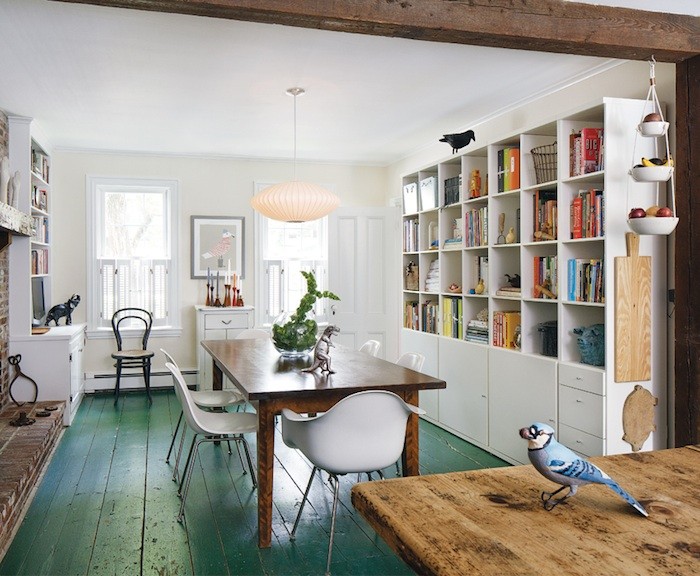 Via Boston Magazine
Even with the absence of a design, this color is perfection.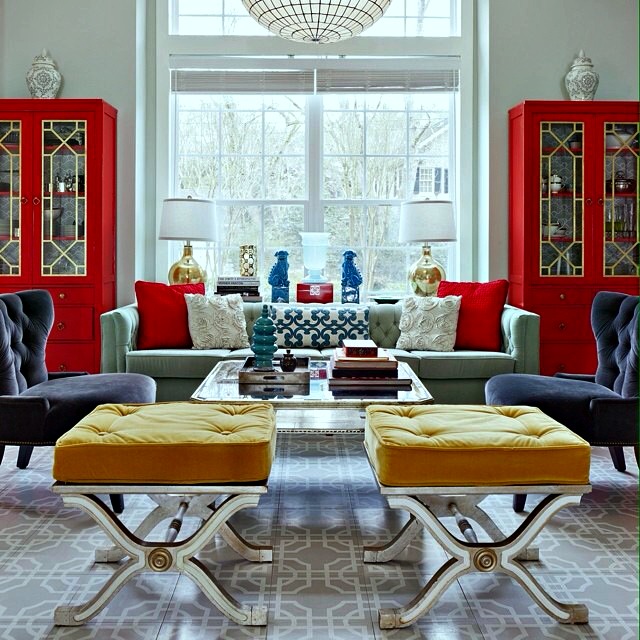 Via mirthstudio.com
My latest obsession-painted floor tile. These are from Mirth Studio (www.mirthstudio.com)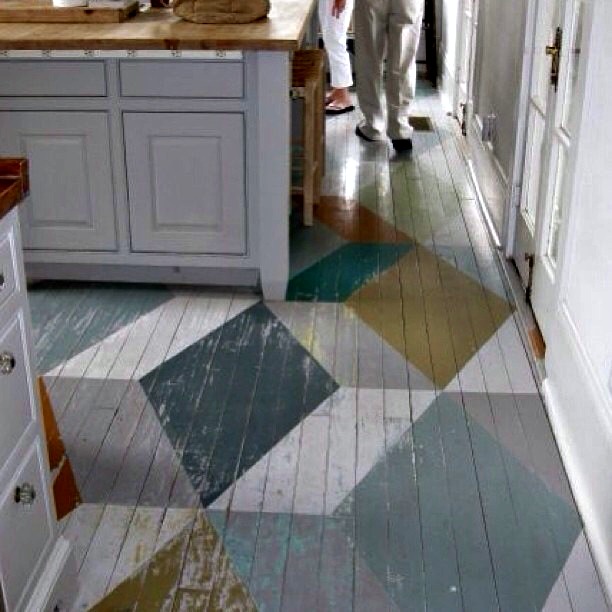 Via houseandhome.com
I love the geometric pattern which adds a lot of visual impact to this small space.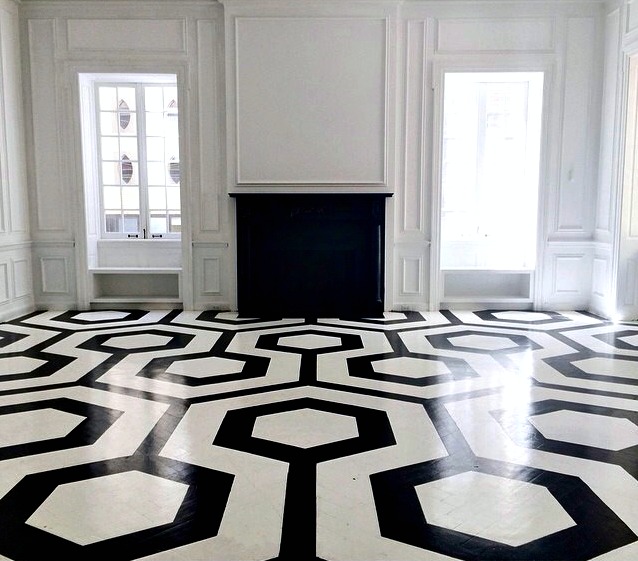 RL Goins
I fantasize about this room…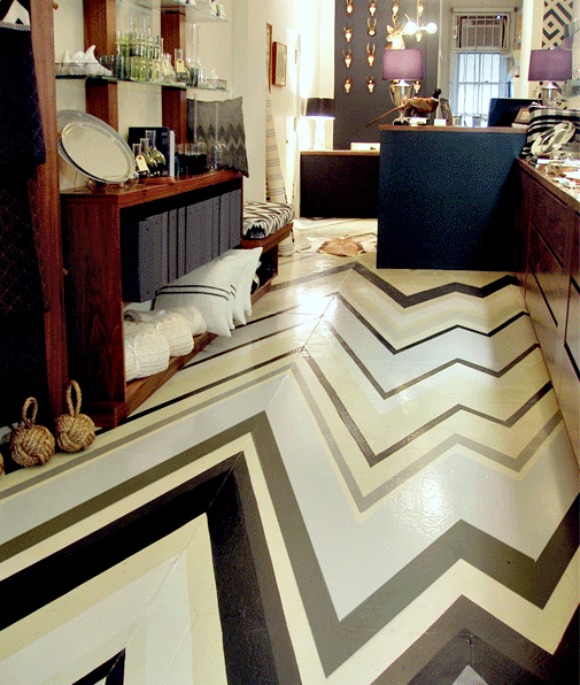 Vicki Gladle Bolick/ theaceofspaceblog.com
From a must stop shop in NYC, Haus Interior (www.hausinterior). I couldn't get past the painted floor…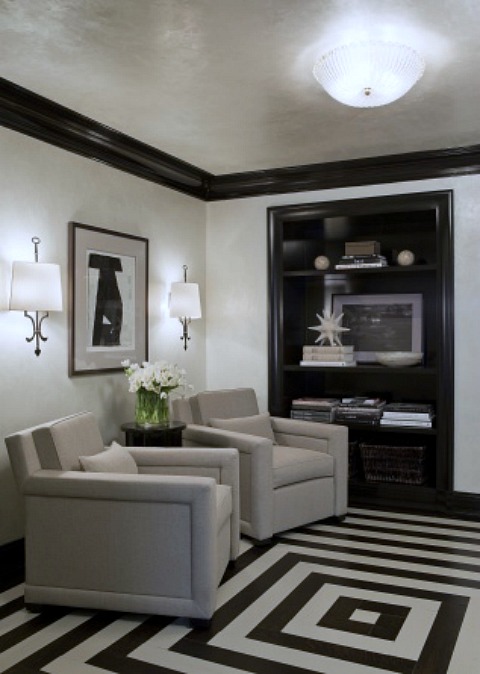 Designer/ Joel Woodard-Photo/ Peter Margonelli
This geometric pattern was the brainchild of the uber talented-Joel Woodard for the Kips Bay Showhouse.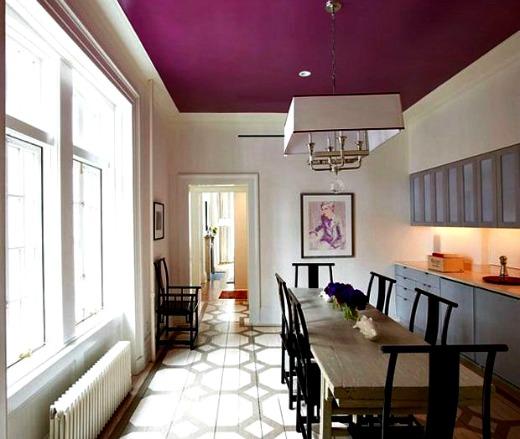 via houseandhome.com
This space has it all, style, amazing cabinetry AND painted floors…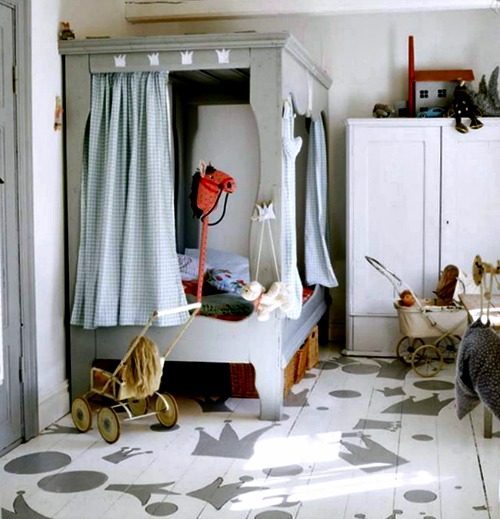 Photographer/ Solvi dos Santos
If only I could paint the floors in my daughters room…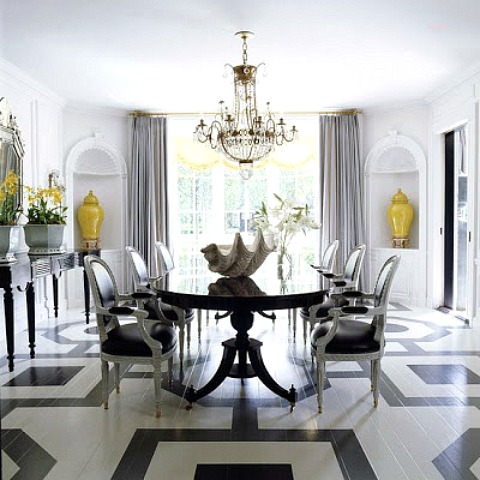 Designer/ Mary McDonald
If you doubted the impact that painted floors can have…all you need to do is look at the design by Mary McDonald.
Have a fabulous weekend, and until Monday…
BE INSPIRED. BE AMAZING.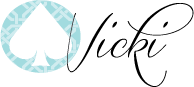 As always, don't forget to follow us on social media. We can be found on Pinterest, Instagram, Facebook, Twitter & now Tumblr! Links on the sidebar…
Leave a Comment