Rewind to last week and I have a former client on the phone who is begging me to go to the stone yard with her. With a full schedule that only allowed for an occasional trip to refresh my coffee, I told her "I'm not taking on clients right now." Her reply "Pleazzzzzz….I'll even throw in a weekend at our beach house in Seaside." Okay…I'm not that busy. So off we went in her brand new Porsche Panamera. By the time I shut the door, my mood had improved significantly, and when she handed me a gift bag with a Tory Burch logo on the front, I decided that I would spend as much time looking for marble as she needed. My former client has impeccable taste and would have made the perfect choice without my help, but as we all know it's hard to make decisions without a second opinion. Plus she came bearing gifts.
I was feeling generous with my time, and this unexpected jaunt was turning out surprisingly in my favour. Making it a very good day for "The Ace of Space." A few years ago I tried to talk her into using bookmatched marble in her kitchen. It was expensive, gorgeous and would have been perfect on a back-wall. They could afford it, but her husband decided they needed a boat more…which again worked in my favor considering I was invited onboard for quite a few sunset cruises. Even though it didn't end up in her kitchen, she still dreams of it gracing the walls of at least one room in her Chateau (yes it's a house that has a name, it's that big-unlike Casa B.)
Bookmatched stone is something that we've seen trending over the past few years, but I think it's a timeless look that will be around for a very long time. Even if you aren't familiar with the term, you are more than likely familiar with the look. It's dramatic without being overwhelming. The fluidity of pattern gives one the same visual sensation you may have when watching clouds drift by. It's full of movement and striking vein patterns, even an occasional figure (think angels or birds with large wingspans). Although, I think I've seen more interesting objects in the bookmatched pieces…even without a glass of wine. It's unrivaled beauty makes it popular in the upscale market. The cost is driven by the manufacturing process, taking me years to find the precise words to explain it to other people. So in simple terms it's when slabs are next to each other but have been polished on opposite sides. When these slabs are placed side-by-side (the polished sides), they will be the mirror image of each other—the veining is usually matched by the fabricator creating one unbroken pattern. So there you have it.
The first picture is what we chose, but the others are some very fine examples of bookmatched by some of my favorite designers.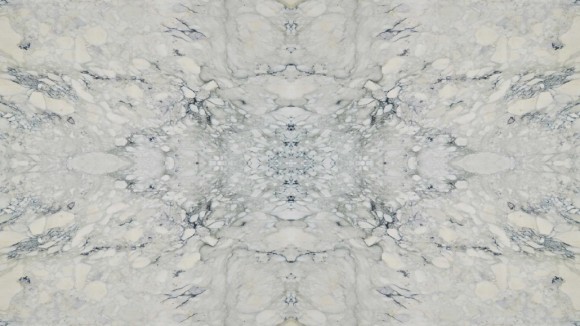 This is the one….although I think I see a spaceship…my client saw a cat's head. It's all subjective…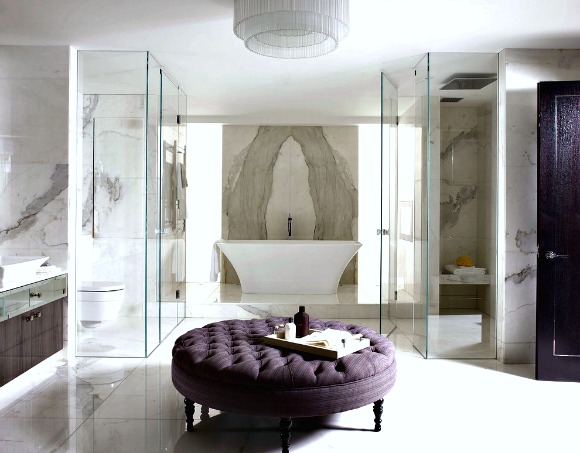 Designer/ Oliver Burns
This is all the artwork this room needs…slabs of bookmatched marble…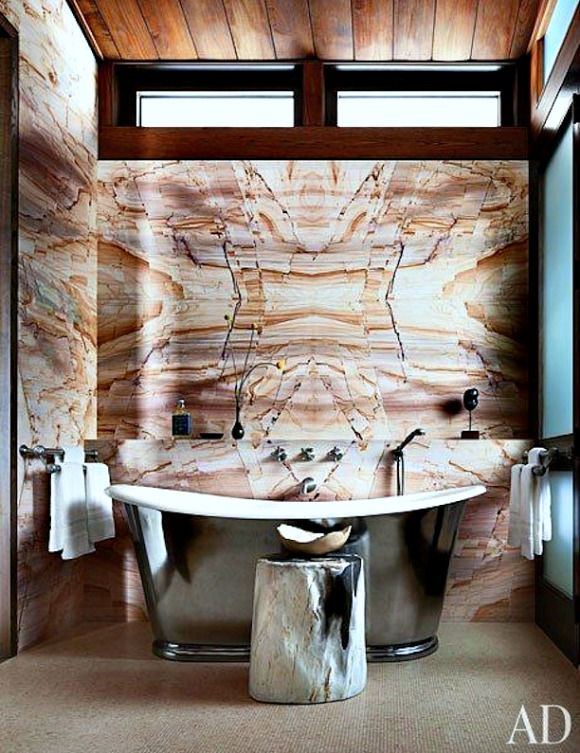 Via Architectural Digest
This has always been one of my favorite examples of bookmatching…stunning.
Architect/Lee F. Mindel- Photographer/ Joshua McHugh
The angles, the beauty of this bathroom….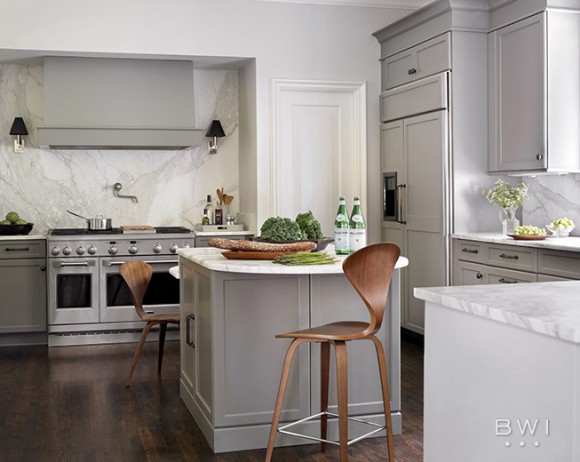 Designer/Beth Webb
One of Atlanta's own. Beth Webb is one of the most gracious and talented designers that I have had the honour of meeting. This kitchen is one of my favorites…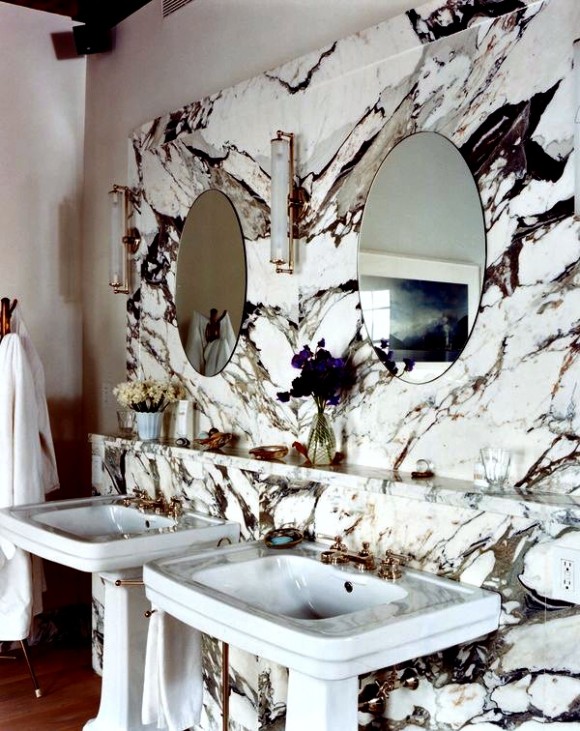 Designer/ Morgan K. Ofron
There aren't any words to describe the beauty of this wall…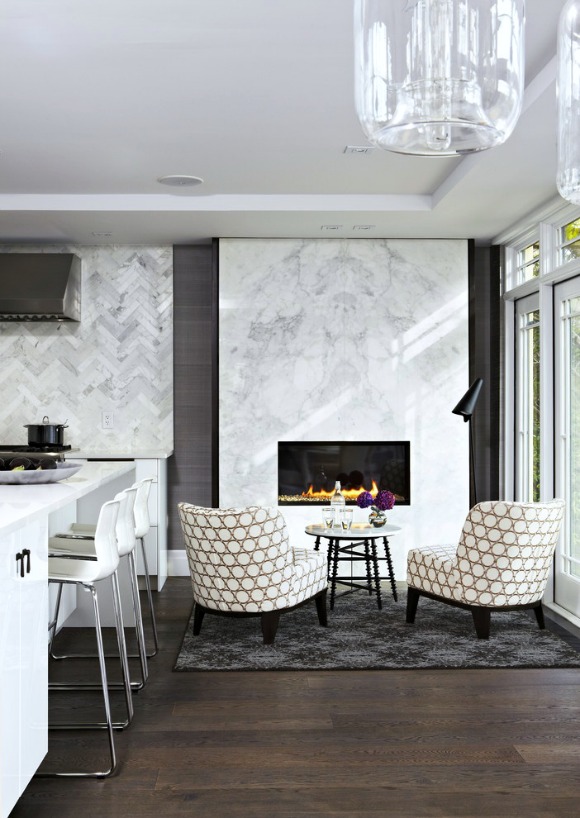 Designer/ Croma Design
This is the home of Style At Home's, Editor-In-Chief, Erin McLaughlin. The bookmatched stone on the fireplace is both understated and dramatic…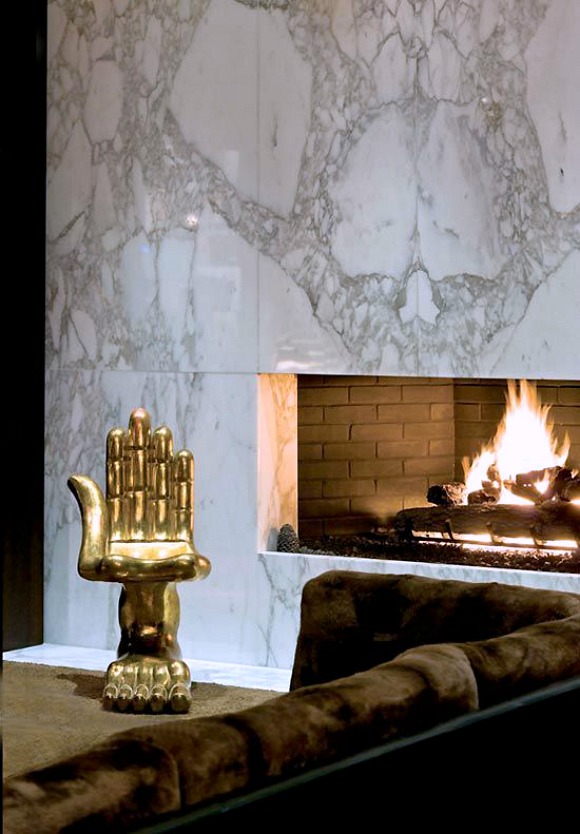 Designer/ Lenny Kravitz
 Did you know that Musician-Lenny Kravitz has his own design firm? It's obvious from that this man is multi-talented.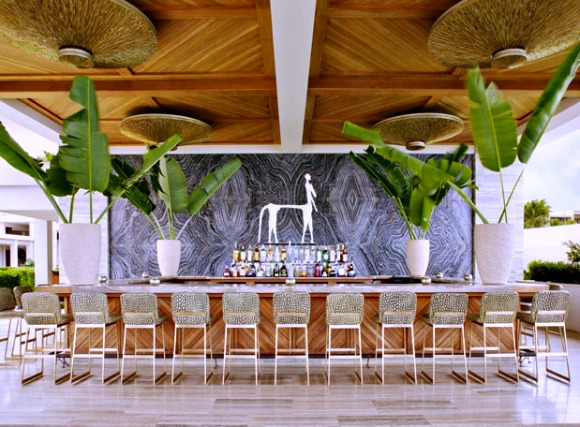 Credit/The Hotel Viceroy, Anguilla
I'm not sure that I would go to the beach if I could look at this bookmatched stone all day…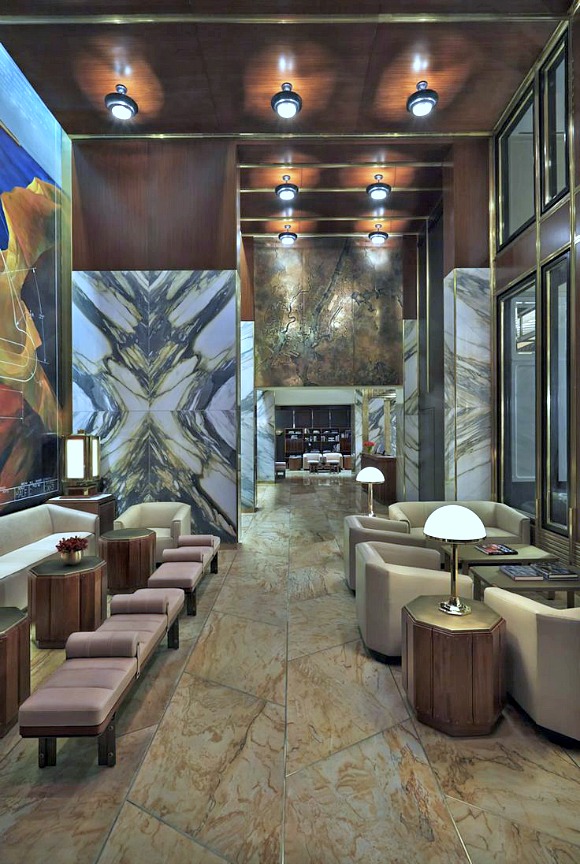 via The Viceroy Hotel New York
If you are in New York this is a must see, although staying in this fabulous hotel is worth every pampered moment, and I have always been in love with the book-matched marble wall…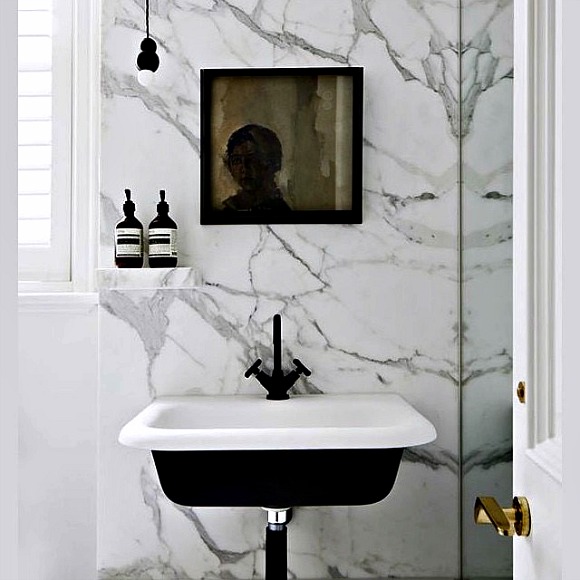 via design files
Technically this isn't bookmatched, but I love the strategic placement of the mirror that actually fools the eye into thinking it is…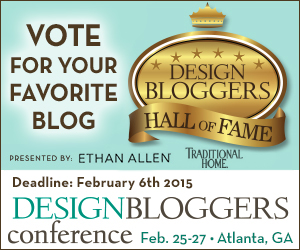 ♠♠♠ Now one more thing….as many of you know, I put my career as a designer on hold to blog & write full-time, I travel, I interview industry movers & shakers, and attend industry events across the globe. So to be recognized for what you do is humbling. For the 3rd year, I've been chosen as a finalist for "The Hall of Fame Awards" at the Design Bloggers Conference in Atlanta. I have always been up against some truly talented Bloggers and that alone has been an incredible honour. So this is where my followers & supporters can help, this year we have been nominated in two categories-"Best Overall Design Blog" and "Best Writing On A Design Blog." But, I need your votes! Here is the link where you can cast your vote for "The Ace of Space."  design-bloggers-conference.com  Thanks to all for your incredible support -Vicki ♠♠♠
Also follow us on social media to find out all the latest buzz…
https://facebook.com/theaceofspaceblog
http://pinterest.com/bolickinteriors/
http://instagram.com/theaceofspaceblog.com
https://twitter.com/theaceofspacebl
Until next time,
BE INSPIRED. BE AMAZED.