It's a flurry of activity over here at Casa B. the bathroom remodel has begun. It's been two years in the works, and quite frankly I wish that we had negotiated a two-week stay at the Ritz Carlton in Buckhead, or better yet Lake Oconee. Let's face it there is nothing more painful than a bathroom or kitchen remodel, except maybe a root canal. Or finding out that my favorite pair of Tory Burch boots were sold out in my size. (That was painful). But, seriously nothing comes close to living under a shroud of drywall dust for three weeks. The final result will be fabulous, complete with some up-to-date fixtures. Not trendy, but timeless. Which brings up the point of trends, and more specifically what design trends we can expect moving forward into 2015. A few I already predicted like Olive Green paired with Orange, which is featured in this post- www.thecomebackkid.com. Muddy colors are making a resurgence in palettes reminiscent of the muted tones in a Renaissance painting. Then there are metals, but don't mix them because in 2015 mixing gold and silver is going to be a "no-no." Which is fine with me, because I think metals in the same tone seem like they belong together (like wine and chocolate) rather than mixing that seems just a tad contrived. Colours, like blue, greens and grey's are going to be diluted and understated in nuanced neutrals. What about white kitchens? They're out like factory carts as coffee tables (who didn't see that coming?). Someday, I'll devote an entire post to those products that should never have happened, why? Because once the trend is over you may find yourself with a 3-4K investment that you sell for pennies on the dollar…(sadly) at a garage sale. I usually tap dance around a trend, unless it has serious "legs."
What about color? I used to think I was the only one in the northern hemisphere that had a blue sofa, until I saw that blue was going to be hot next year. Now I feel like I'm going to be a part of the "it crowd." This makes me feel very happy, and also I feel like somewhat of a trend-setter. I have always loved blue. So knowing it's going to be the year of "blue" in 2015 makes me want to sit back and enjoy the ride from the comfort of my beloved sky-blue sofa. What are some sure bets for 2015? Well..over the next five posts, I'll be covering the trends that I think having staying power. Hopefully, they won't end up a sad reminder of mis-spent dollars…but for now I'm sharing the "muy caliente" color for 2015.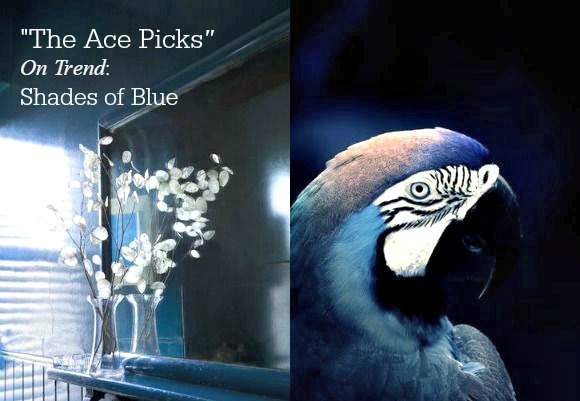 Photos/ Via Eclectic Trends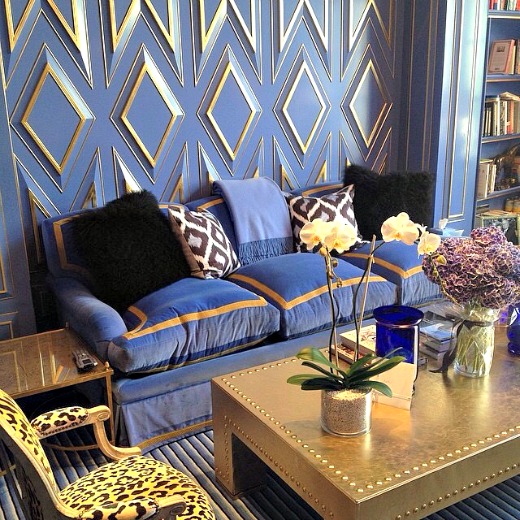 Image credit/ Kirsten Kelli Interior Designs
This interior leaves me breathless from the walls panels painted in azure tones to the gold accents, and what room wouldn't be complete without a little leopard?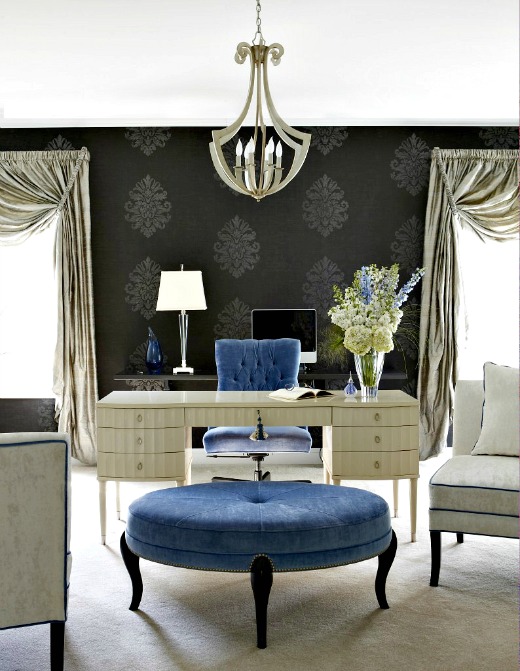 Image credit/ Cynthia Mason Interiors
Yes, this is an office. Classic, timeless & blue. Stunning…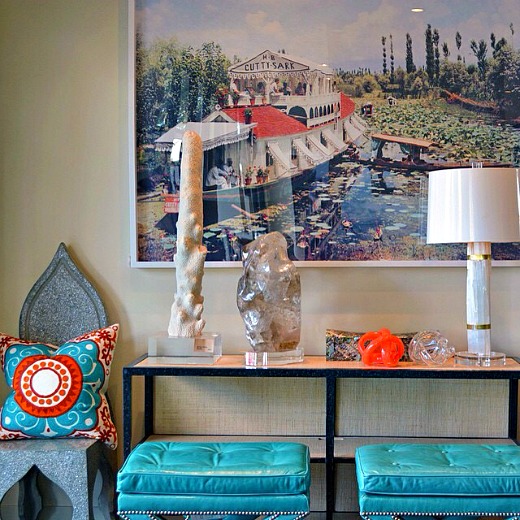 Image credit/ Mecox Gardens-Dallas
Totally turquoise.  Let's simply enjoy the view…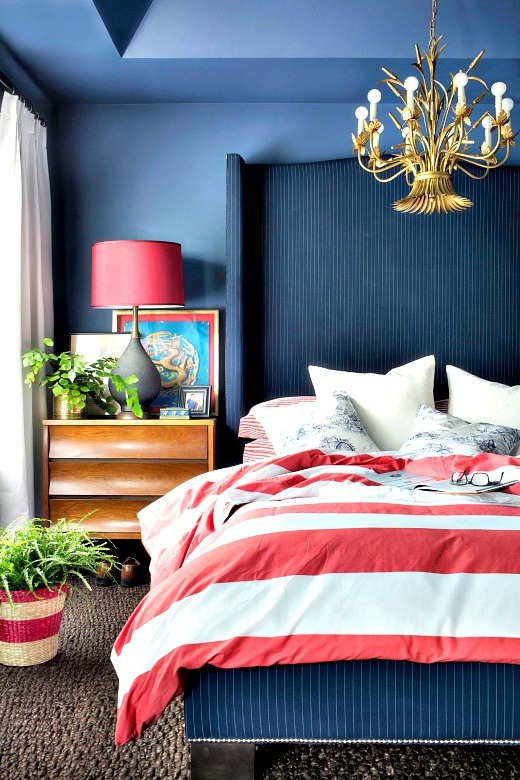 Image credit/ Kelly Werstler
Red, white & oh-so-stunning blue.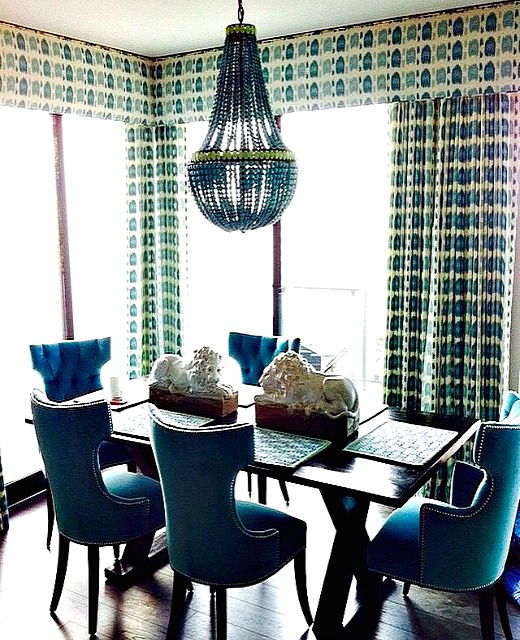 Image Credit/ Betsy Burnham Design
Layers, upon layers of beautiful blues…I don't think that Ms. Burnham has ever designed anything that I wasn't positively infatuated with…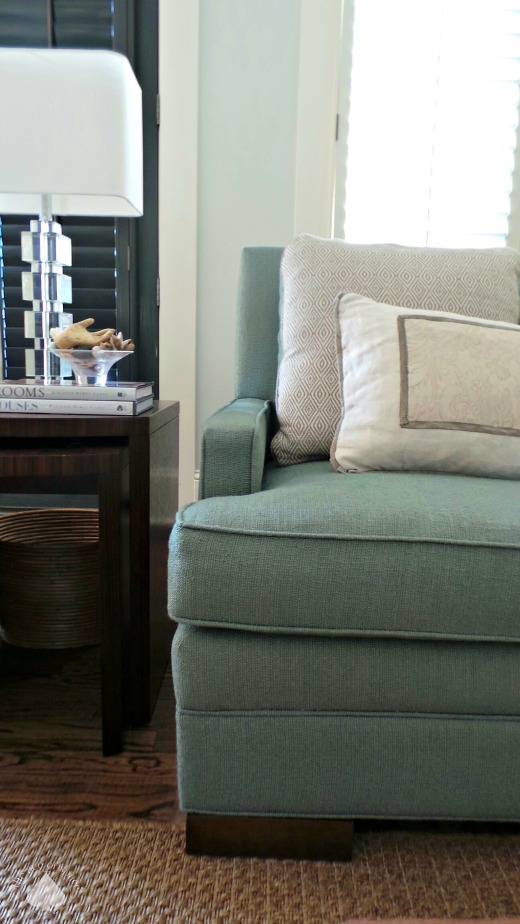 Image Credit/ Vicki Gladle Bolick
Finally, my sofa colour is going to be hot, hot, hot in 2015. This is where I curl up at the end of a long day…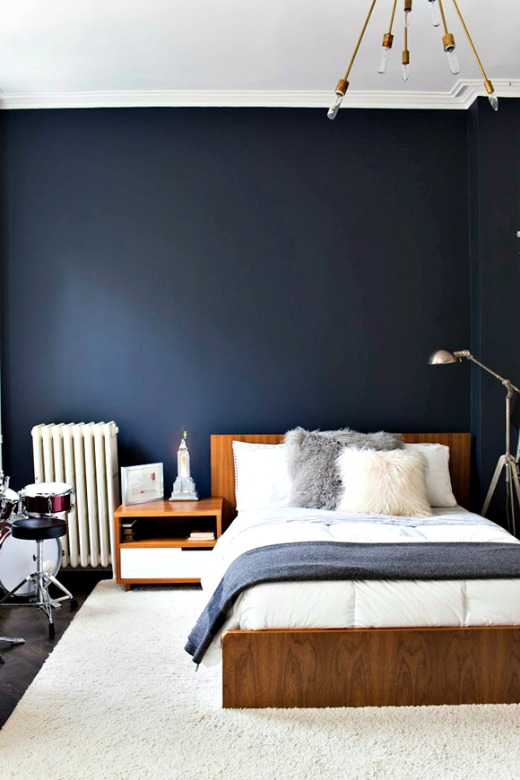 Photo Credit/ Michele James
This room wrapped in blue is in the home of Lighting Designer, Michele James and it's one of the most creative spaces ever designed for a seven year old..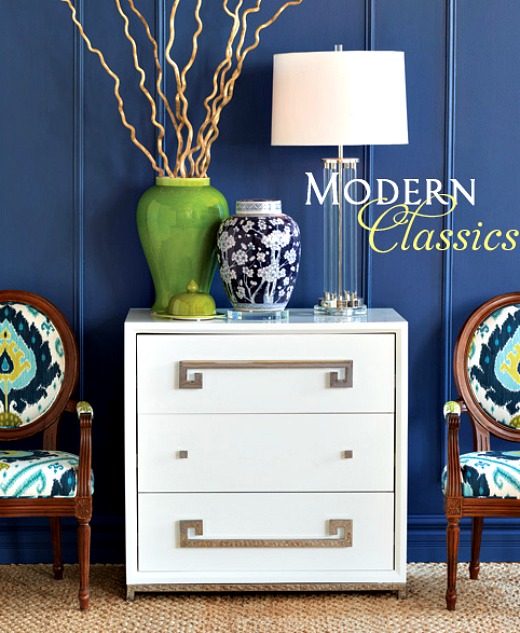 Photo Credit/ Port 68
The wall colour reminds me of the Aegean sea….and I'm happy to say we'll be seeing alot of it in 2015.
Over the next week, I'll be covering the rest of my "Trend Picks" for 2015. For more inspiration and design happenings follow us on Pinterest, Facebook, Twitter & Instagram.
As always,
BE INSPIRED. BE AMAZING.