For years, man has had his "cave." A masculine retreat which can incorporate any of the following, wine, cigars, football, elaborate theater systems and an occasional recliner. Then a few years ago someone created the concept of the "she shed," and women around the world became enamored with the idea of having a backyard nook solely designed for more feminine pursuits. A "chic-shed" hideaway where they can enjoy a good book, a glass of wine or an intimate gathering of close friends.
And the "she-shed" continues to evolve becoming "a sanctuary of style" complete with chandeliers, high-end finishes and all the fine accouterments needed to escape the mundane. It's a grown-up version of a dollhouse, an opportunity for women to let their creativity and design sensibilities take free rein. And we are smitten. What began as converted gardening sheds and outbuildings have given birth to an industry devoted entirely to "she culture."
"A living space should be your sanctuary. It has to be a place where you can reflect on your life." – Tadao Ando
We think everyone woman deserves a little "she-cation" without having to do anything but walk out the back door to find a little tranquility. So move over she-shed, there's a new girl in town. And it's called the "chic-shed."
And welcome to our new weekly Series- devoted entirely to "looks we love" and we hope you will too! So if you are inspired to make a change, or are just design curious we hope you'll follow along as we share our favorite looks in design.
So read on to find out more about our favorite chic "she-sheds"…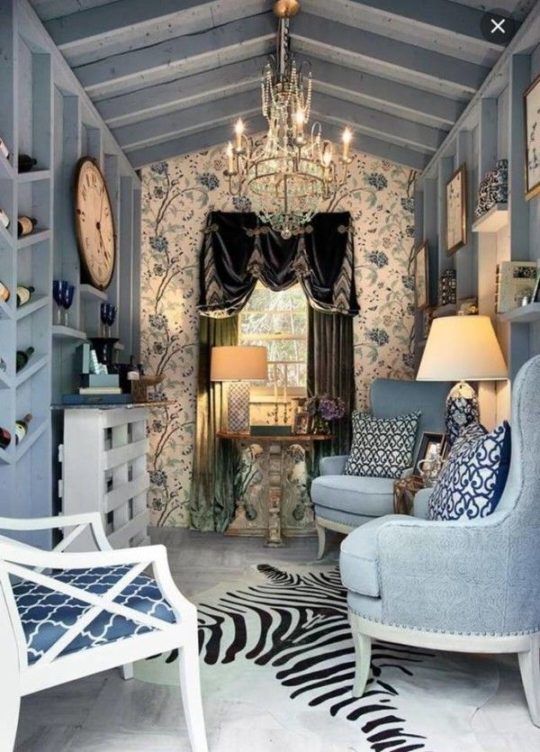 A formal retreat complete with a crystal chandelier, well-dressed windows, and stylish floral wallpaper.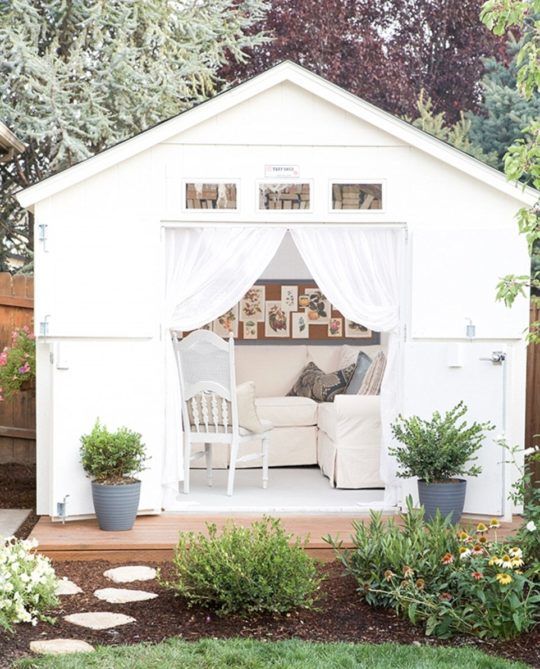 A quaint, yet stylish getaway with cozy upholstered furniture in soothing tones of white.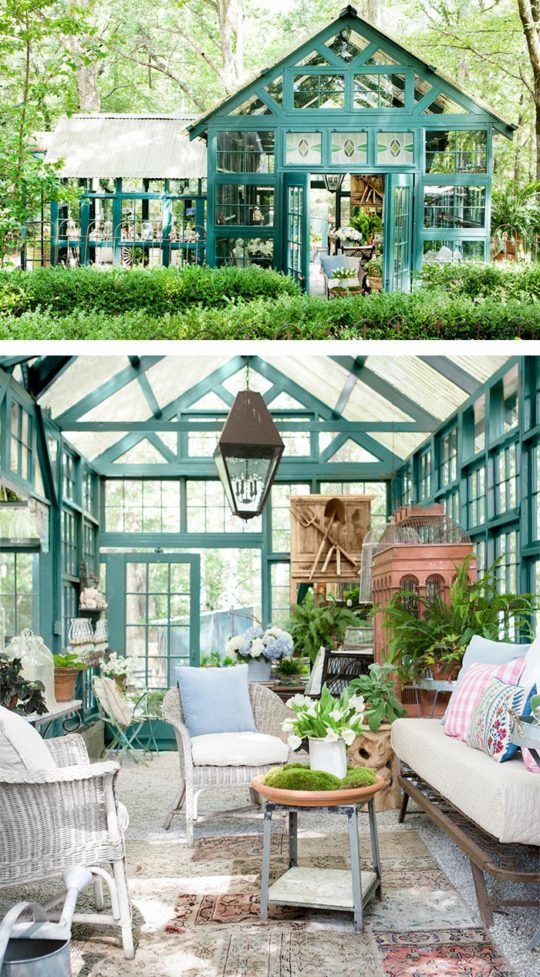 British style at it's finest, layered in patchwork rugs, wicker furniture, and an impressive aviary.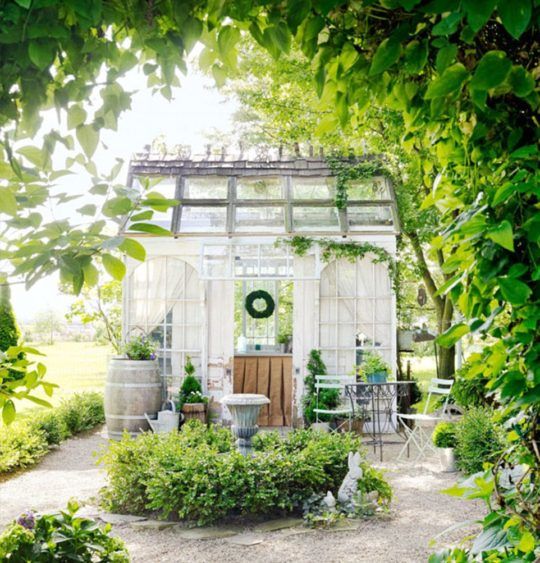 Nestled among the trees this glass "she-shed" is an escape from the ordinary.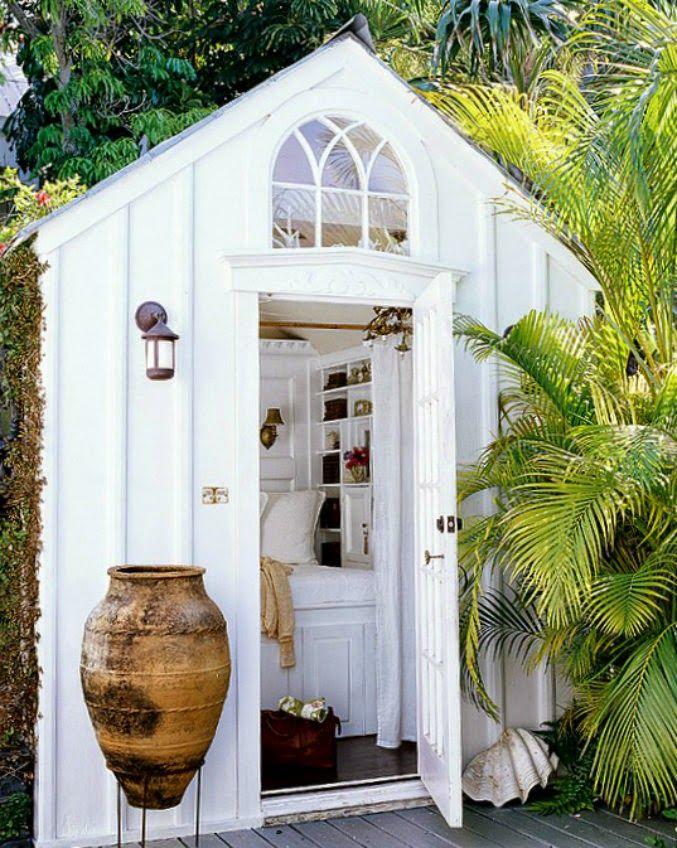 This coastal inspired retreat includes impressive paneling, a custom daybed, and built-ins amongst swaying palms.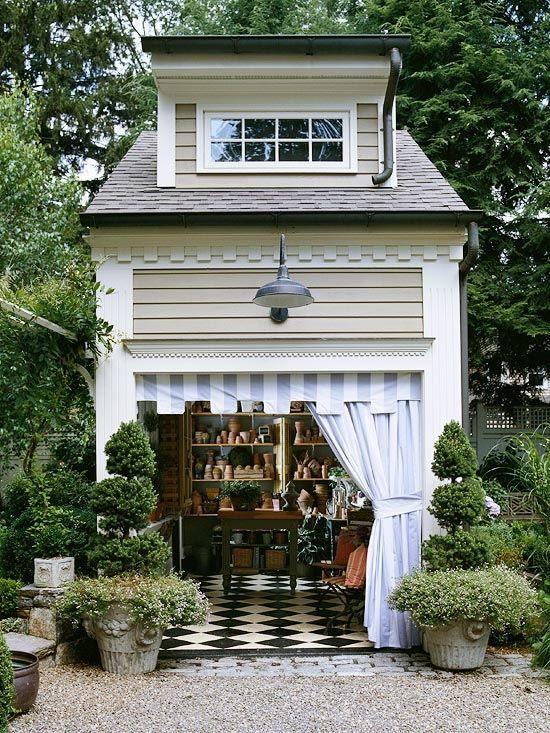 A tiny botanical haven perfect for the seasoned gardener and aficionado of great design.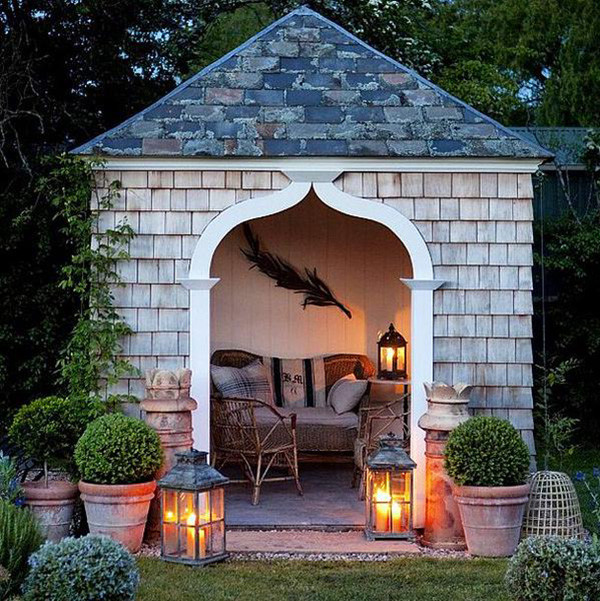 Cedar shake shingles and architectural detail make this shed a unique and striking getaway…
A classic New England getaway…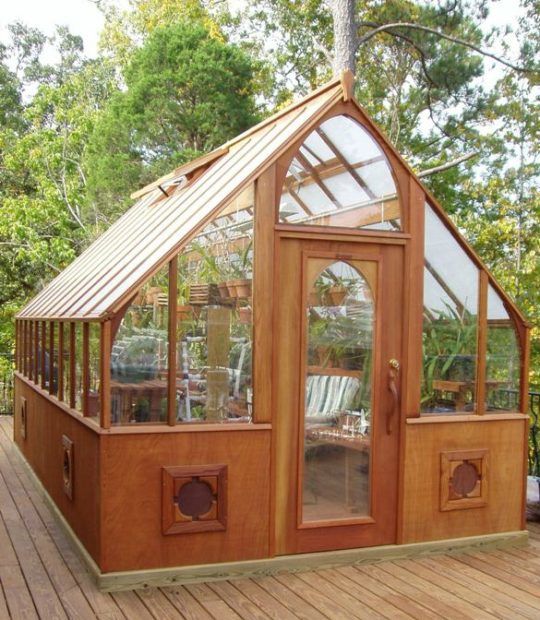 A Tudor style "she-shed" constructed of cedar, also functions as an elegant greenhouse…
Traditional architecture makes this she shed a glamorous retreat…
via
This Colonial Revival "she-shed" comes complete with a patio, shaded gardens and a fountain…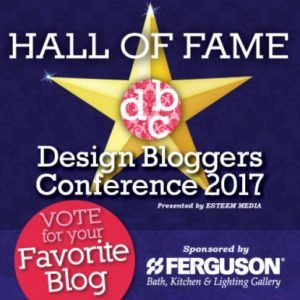 Recently our blog was again nominated as a Finalist for Best Overall Design Blog and Best Graphics at the Design Bloggers Conference taking place in Los Angeles in March. We are always honored when we are recognized by our peers. However, our readers determine the winner so if you enjoy our blog please cast a vote for us here. As always, appreciate your support it truly inspires us every day!
Until next time,
LIVE A LIFE WELL CURATED…
Thanks for stopping by!