I need an Etagere, not just any shelving, but one that is fabulous and functional (is there any other kind?). I'll find one, but I'll find a better one after the first one is purchased and in my home for a year. It's "Murphy's Law of Design," and one that I think most of us have experienced at least once in a lifetime. You'll buy the "one" and then a few months later, you'll find something better. So until then I'll just have to live with my final choice. It's not bad, but I just know the "one" is out there waiting for me, and I'll find it after it's too late and impossible to swap it out without Mr. B. noticing. I can get away with chairs, lighting, accessories and wall colour. However, this might be difficult. It has smoked glass shelves (that is right). I found a trend that I love; it's been emerging for a few years, and now it's making a rousing comeback in furniture, lighting and even shower enclosures. Had I known that I was going to love it so much I would have incorporated more into Project:: Master-bath. Smoked glass is sultry, dramatic and mysterious perfect for those of us who have an adventurous side. I have a feeling that Designers such as Kelly Wearstler are going to make it a center point of their collections (and have somewhat).. I do think we are going to see a lot more of smoked glass, imagine it atop a chrome base for a table, or a warm brass frame on a glass coffee table in deep shades of smoke. Alternatively, in chandeliers and pendants in dark walled rooms, mixed with luxe materials or pops of shine in table bases. (On a practical note, it shows fewer finger prints…)…
"Murphy's Law of Design-You'll buy the "one" and then a few months later, you'll find something that you like better,"

-Vicki Gladle Bolick
This isn't the first-time smokey glass has been the "trend du jour" in the world of design. In fact, it was hot in the 60's/70's and if you are a 1st Dibs follower (I am) it's still "hot" in the vintage markets. It's retro re-purposed for the modern day, mixed with the drama of 2015. Of course, I wanted to share some fine examples of lighting, accessories and bath enclosures (that is making me regret using clear glass)…but there are always future opportunities in a lake house, or mountain retreat…a girl can dream. P.S. I was at Market this week and wasn't able to take many pictures, but I'll share what I found …and it was gorgeous.
A side note: We are hoping to have our online shop open in the second half of the year, and it's going to be all about entertaining-(The Ace of Entertaining). We'll be carrying Kate Spade both for indoor and outdoor entertaining, as well as other luxe brands,; I'll share more as we get closer to opening. We are starting small, but dreaming big.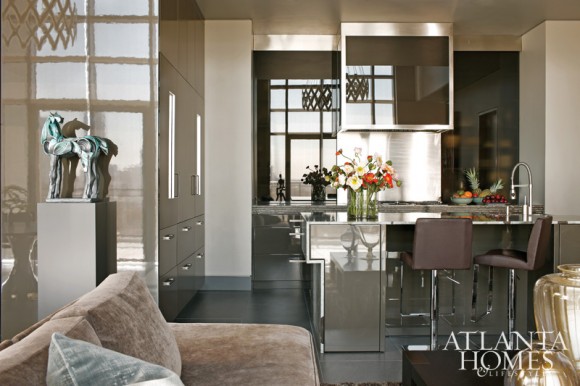 via Atlanta Homes & Lifestyles
The smoked glass stylishly hides the contents of the cabinetry, and adds drama to this intown kitchen space…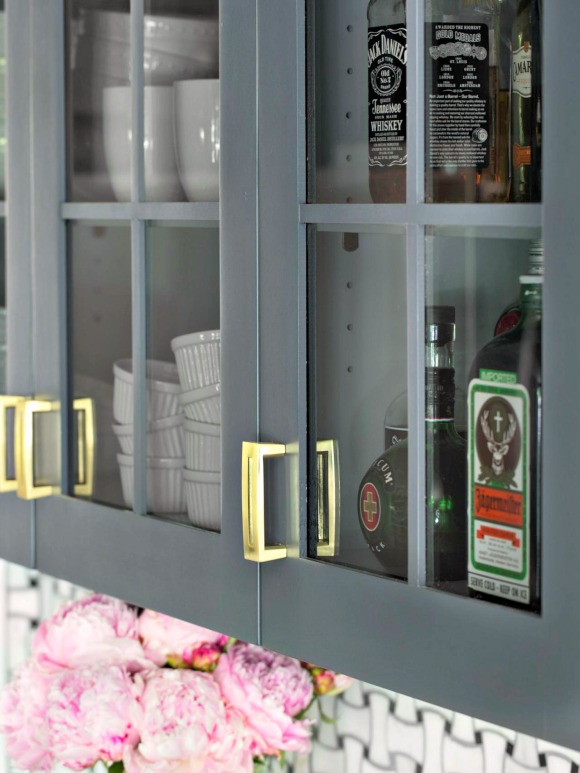 via hgtv.com (hgtv.com)
Smoky glass inside cabinet doors…I think my favorite pairing is with gold tones.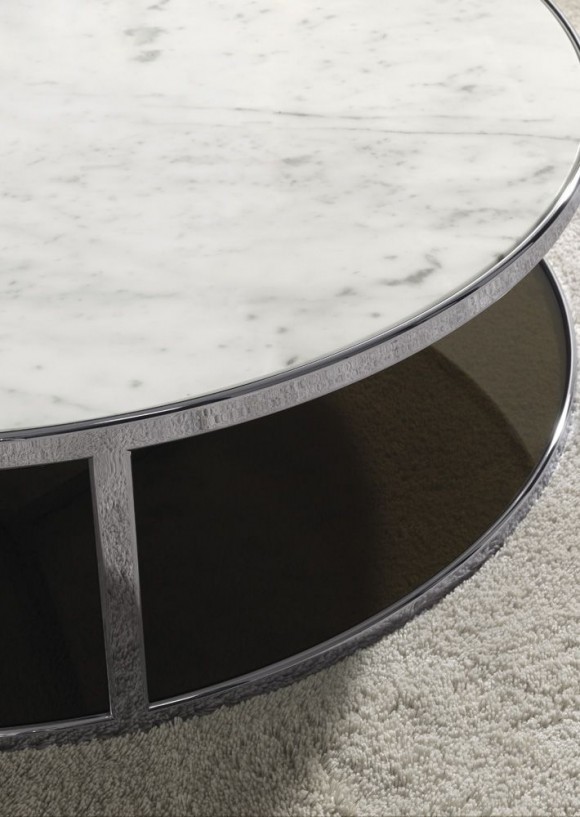 via minottiluber.com (minotti.com)
Smoky glass, marble and chrome a seamless & stunning blend of material & finishes…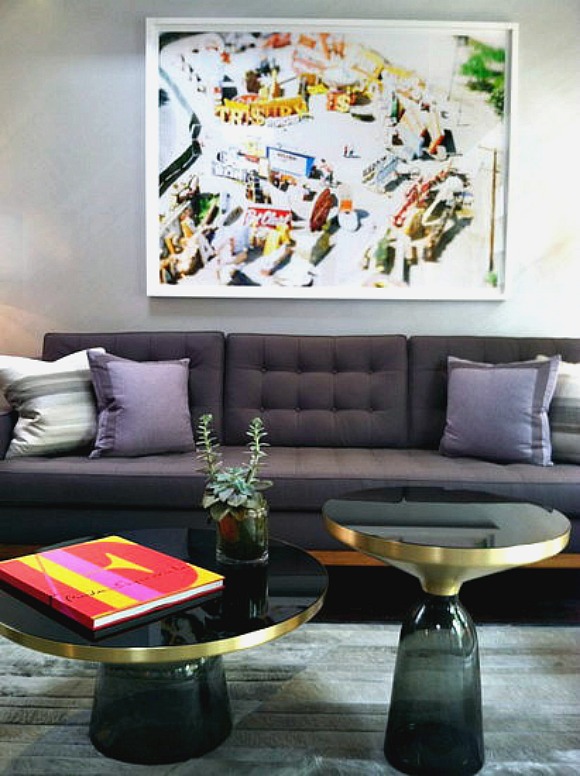 Kips Bay Showhouse
Coffee tables in smoky glass and brass.
The Agate slabs are simply stunning, and of course the smoky glass shower enclosure finishes off this space to perfection.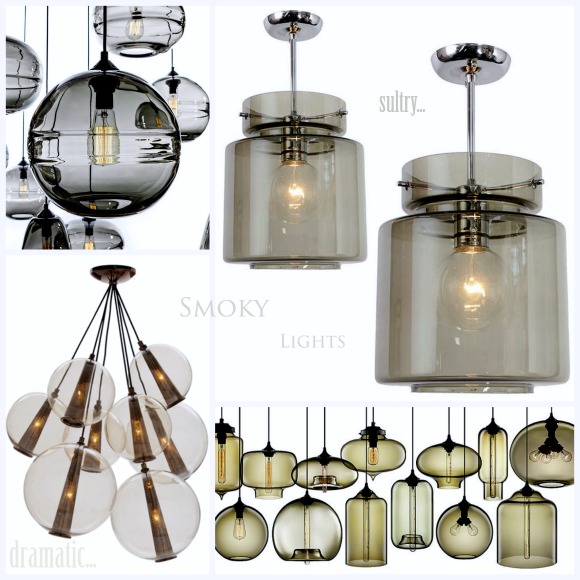 Some of my favorite lights can be found from dEcdesignE, Y-Lighting, Arteriors, 1stDibs…or at online auction sites…
Until next time,
BE INSPIRED. BE AMAZED.
Don't forget to follow us on social media for the latest happenings and inspiration.
https://facebook.com/theaceofspaceblog
http://pinterest.com/bolickinteriors/
http://instagram.com/theaceofspaceblog.com
https://twitter.com/theaceofspacebl