Is anyone out there? At least anyone who isn't attending High Point Market, WestEdge Design Fair or the D&D Building in NYC? Yes, it's a busy time of year if you're a designer or a Design Blogger. Where am I? Right here snug inside Casa B, soaking in the fall weather and enjoying a nice cup of Java while looking out over Greens Pond. Minus sore feet. Okay, that's not entirely true, because I have been walking up and down three flights of stairs like it was a scene from "Groundhog Day" over and over (bringing up the boxes of tile). Yes, the saga of the bathroom remodel continues, complete with design disasters. All fixable, all aggravating, and all making me wish that I could have drowned my sorrows at the closest Neiman Marcus shoe department. So that's what is keeping me from attending any of the signature events happening right now. Combine that with the fact that I am in the midst of a hush-hush project (involving a film crew and a network) and you'll find me grounded right here in Cumming, GA.
As with any "disasters of the design kind," there is Plan B. It was a week that had me thankful that I became a full-time Design Blogger, as I told someone this week, I love the process of design, it's the execution that I'm not fond of. So if you are working with a Designer, be kind, because it's truly one of the most frustrating and at times "thankless" jobs. Everything can and will go wrong, and it does. But, what won't be going wrong are some of the Design Trends 2015. Like the color blue seen in my last post or hot metals…which will be warmer in the new year including brass or warmer shades of gold. These hot metals will pair nicely with some of the colors trending. Yes, it's going to be a season of copper, brass and warmer toned golds. Making me wish I had never thrown out my brass accessories from years ago only after I tried to treat them with a solution to make them age (a bad DIY decision). A little can go a long way to giving a room a bit of dramatic flair…so here are some inspiration photos to heat things up in your home…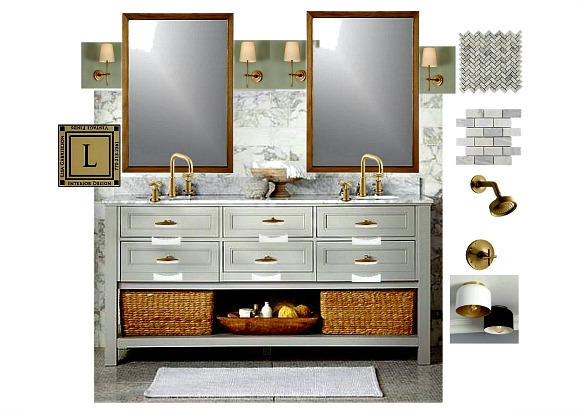 Design Board/ Courtesy- Lisa Gabrielson
Lisa sent this to me after I saw it on Instagram. It is the perfect example of how to incorporate gold into an interior space. Of course, you may remember that Lisa was one of my "Top Ten Southern Tastemakers" (Tastemaker Series)this past summer. This designer has natural god-given talent. You can follow her here: lisagabrielson.com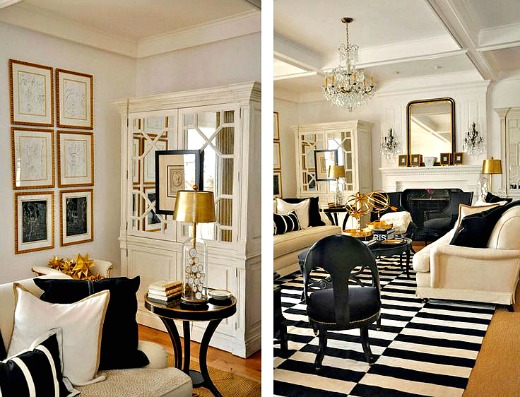 Photo credit/ Megan Winters
Black and white is the perfect color scheme to introduce a little gold…Megan happens to be the recipient of my latest designer obsession. She pushes the design envelope in a way that is nothing short of refreshing.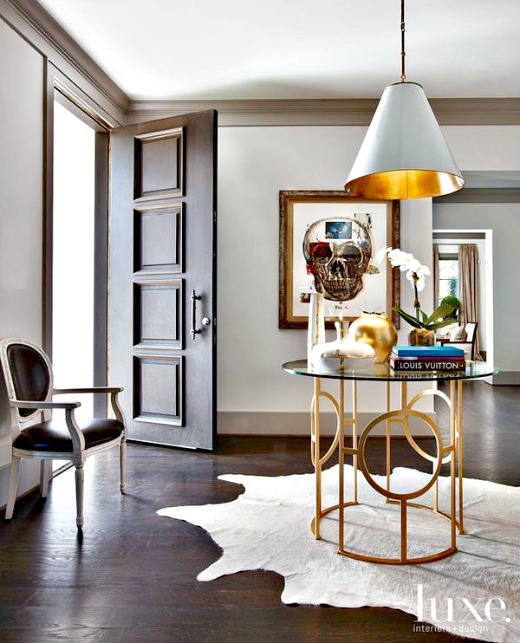 Via luxemagazine.com
A little gold in an entryway introduces sheer metallic perfection.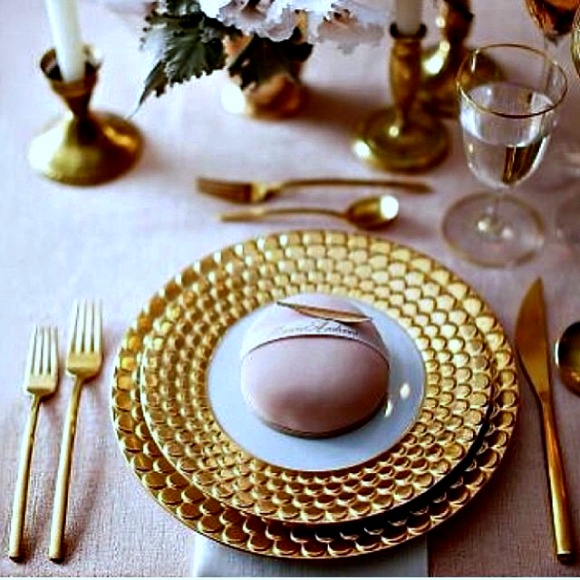 via theweddingfind.com
I love to entertain (which is why we are starting a new section-The Ace of Entertaining)…this gold table setting is simply timeless.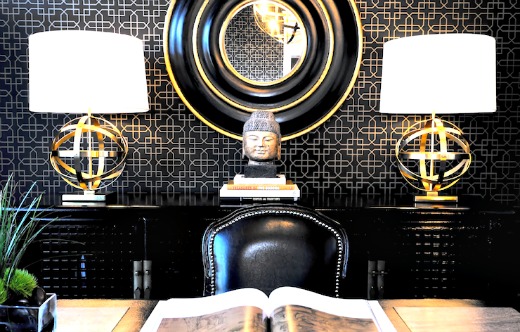 via Decorpad.com
Black, gold and drama in this masculine office…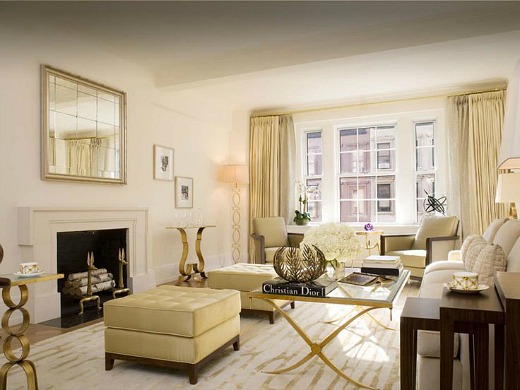 Photo credit/ Cetra Ruddy
If you haven't seen the work of Cetra you must-www.cetraruddy.com. Gold is a chameleon that can also add dramatic flair to light, neutral pallettes.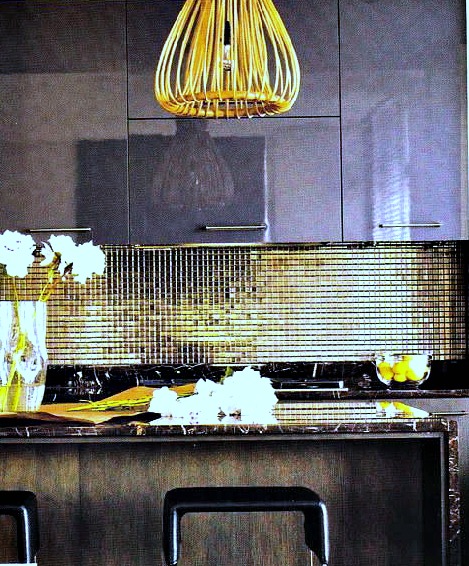 via decorizilla.jpg
This kitchen is gold, glossy & sexy…
Stay tuned for the third in the series on Monday…all about what's cooking in the kitchen for 2015.
As always,
BE INSPIRED. BE AMAZING.
Don't forget to follow us on social media for more inspiration and design happenings.
Thanks for stopping by!