I love Scandinavian countries, maybe because of  reindeer, Hans Christian Anderson, Smorgasbords or the perpetually happy people. The latter of which live through endless winters, long, dark and dreary . Yet Scandia still manages to fall under the category of the "happiest people on earth." Which says a lot. Then there are the summer months, where the city people flock to the countryside and live in the tiniest cottages, tending to their small plots of land which yield a surprising over abundance of flowers and vegetables. No small feat. Don't even get me started on the Swedish beach houses.
A few years ago I was lucky to have spent over two weeks traveling between Norway, Denmark & Sweden visiting castles, countryside and sailing over Fjords. A once in a lifetime journey. Before my immersion trip, there was my friend Liz, who I attended college with later in life. She was an American who married a Swedish fellow, and after living in Sweden for years, he kept a promise and allowed her to come back to the states to finish her college education. They were wealthy, cultured and had a lot of very nice furniture.When I visited my friend I was always guaranteed an invitation to stay over in their guest house, which was met with very little resistance on my part. The guest house was part of an estate in Upstate NY built around the early 1800's, a historical landmark, the previous owners were two well known decorators from NYC. I would even say that the turquoise grass cloth in the sitting room was well ahead of it's time. The furniture shipped over from Stockholm was a mixture of Swedish antiques, modern Scandia pieces and custom upholstery. I used to sit in the guest house, and become positively giddy over some of the pieces, like the 17th century armoire. I talked about it so much that Liz at one point promised it to me as a wedding gift if I ever got married. Well…I was single at the time, and was this close to putting an ad in "Looking-for-Marriage" section of the local newspaper. I loved the piece that much. Unfortunately, Liz packed up her family, my "beloved" armoire and a few years later I did get married, even having to make the trek to Sweden to check on it. Sadly, I'm still waiting for the armoire.
It's through knowing this family that I  fell in love with Scandinavian design. It happens to also be a design trend emerging for 2015. It's clean and white, cozy and soft. Mixed with candles and natural woods. Organic. Fur throws draped over chairs and sofas, adding texture to minimalist furnishings. Design that evokes a sense of well-being. Something that we could all use just a little more of…So here are some of my favourite images showcasing the best of Scandia Design and also concluding our five part series on Design Trends 2015.
DESIGN TRENDS 2015 :: Scandinavia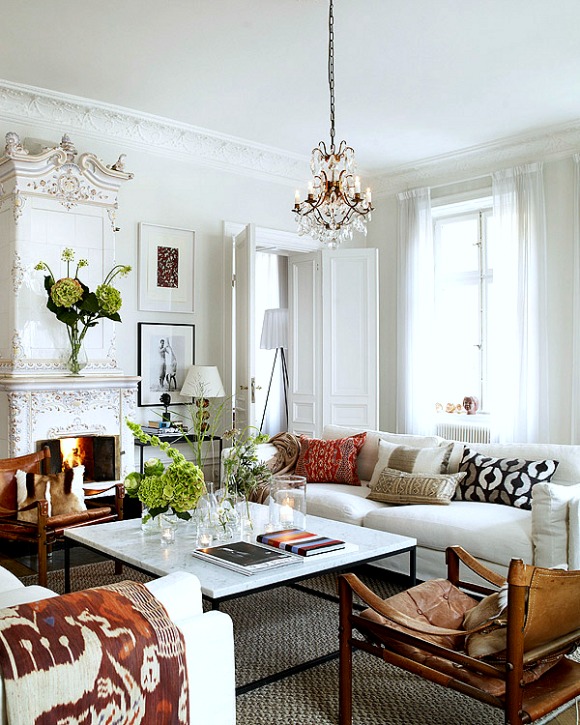 via Skonaheim
This interior epitomizes all that is great about Scandinavian design, from the sumptuous textures, mix of organic materials and light, clean lines…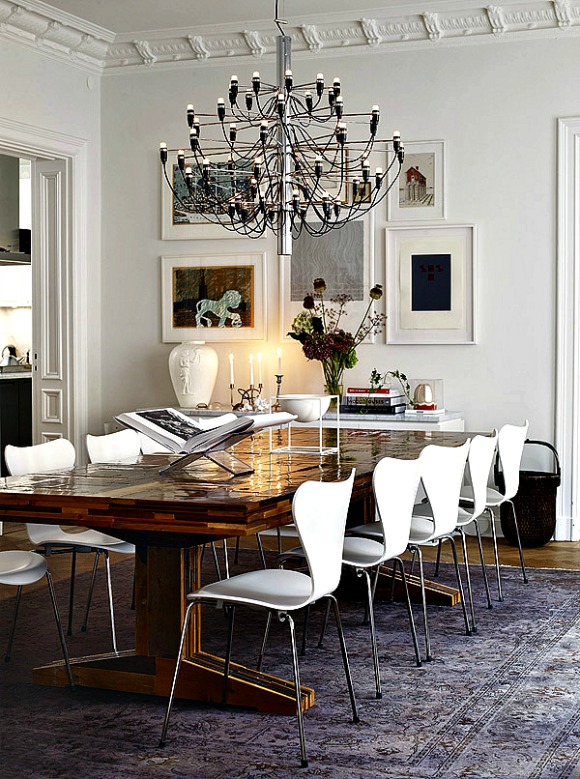 via Skonaheim
Vintage treasures and classic design in the Ostermalm district of Stockholm. The perfect mix of modern & old world...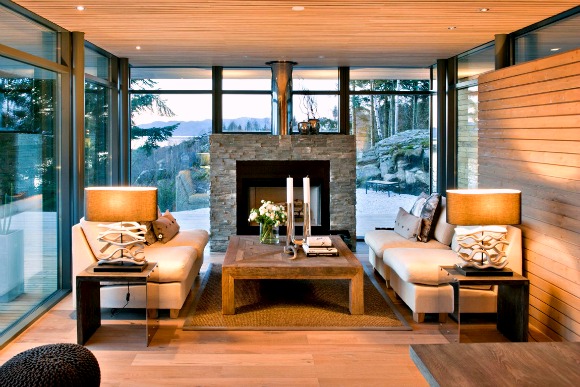 Via freshome.com
This winter-home has the perfect visages both inside and out.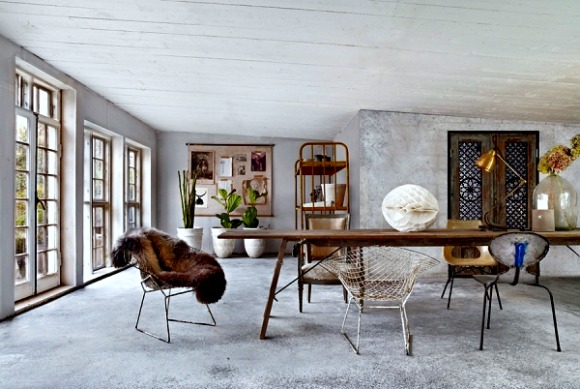 Via Jelanie Blog
Yes, the chairs draped with fur, the clean lines, the mix of woods are the perfect example of Scandia design. This was a home for sale in Malmo,  Sweden.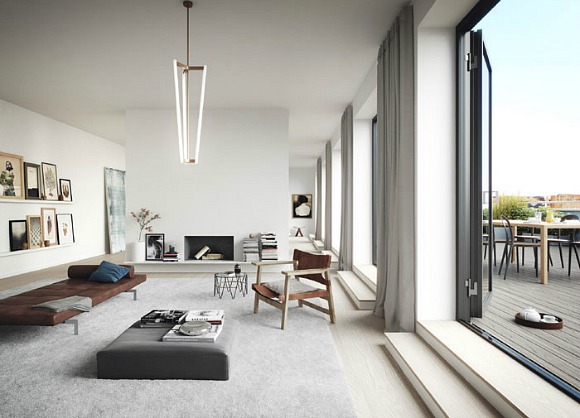 via dreamhousedecoration.com
Not only is the outside in, but the inside is also outside. A true marker of Scandia design.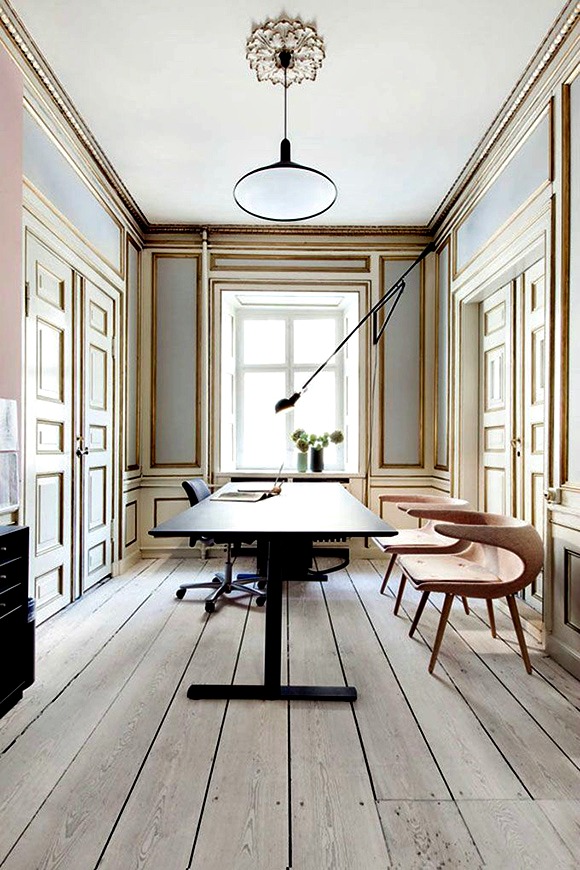 via danishfashionandtextilecouncil.com
These are the offices of The Danish Fashion and Textile Council.  From the rustic wood flooring to the painted wall-paneling it's a mix of Scandia sensibilities and old world charm.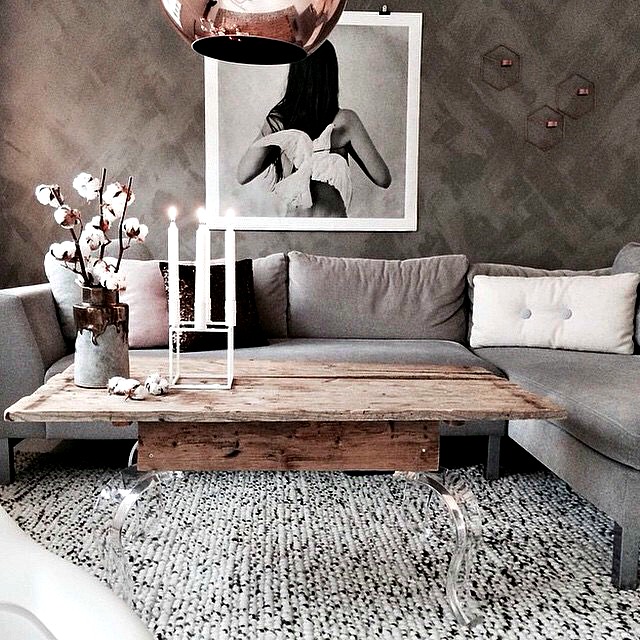 via Livlige Rom
Sitting atop this textural rug, is a truly unique coffee table. It's hard to tell but, the legs are Lucite…and fabulous.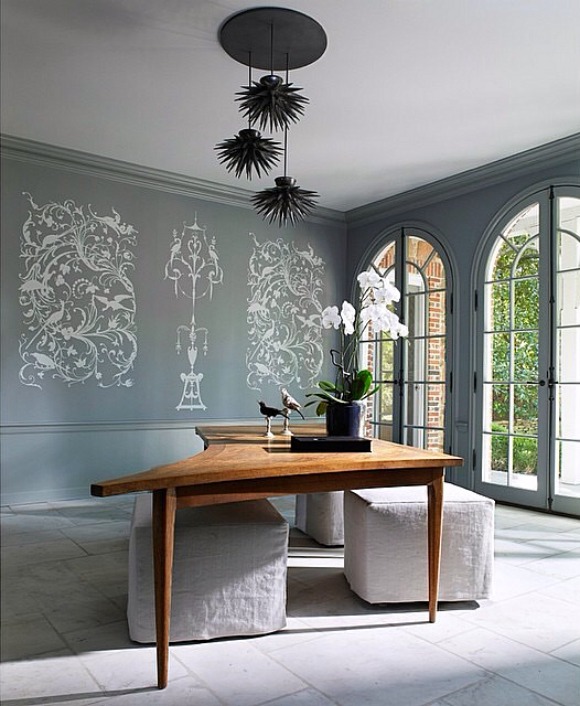 Designer/ Emily Summers-via homeportfolio.com
From a private home. The dining table is one of the most beautifully organic pieces I've seen, and those walls.
I hope you enjoyed the Series, and all my picks for 2015, and those that I think are timeless and can take you from the new year and beyond. As always follow us on Pinterest, Facebook, Google+ and Twitter for more inspiration and design happenings.
As always,
BE INSPIRED. BE AMAZING.
Thanks for stopping by!