If I could choose any place to live it would be on a farm, hands-down, with Mr. B, the "Metro Man", kicking and screaming all the way to the barn door. It would be a permanent "hay-cation." My parents both grew up on farms, and I grew up in a converted farmhouse in Upstate N.Y. near Canada, (eh)! My dad's office was actually located on the property in a early 1800's renovated barn. To be honest, it was the worst thing that could have happened to me as a teenager. My dad's secretary was definitely a covert super spy, because my dad knew everything that was going on around the house even when he was in another state…
It was an amazing renovation, complete with exposed beams, cathedral ceilings, original heart of pine floors, white washed walls and ghosts. During a renovation of the house, they found tombstones underneath the front porch, now that is a great example of re-purposing/recycling. Just the thing to make me sleep like a baby at night…
It was and still is a great example of historic preservation, and proof that barns aren't just a place to keep the cattle or store hay. They can be successfully restored and converted into amazing one-of-a-kind living spaces.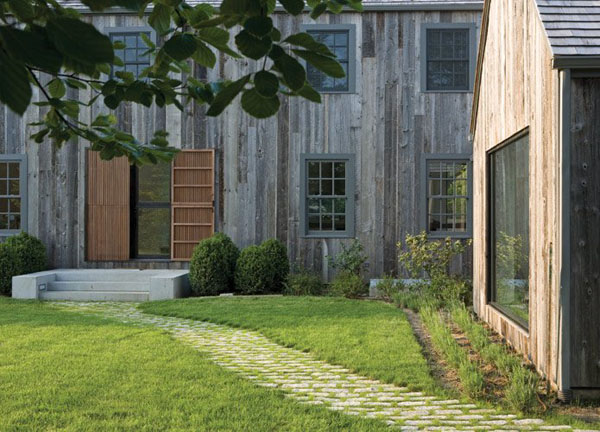 Photo/Freshome
Now this is the one…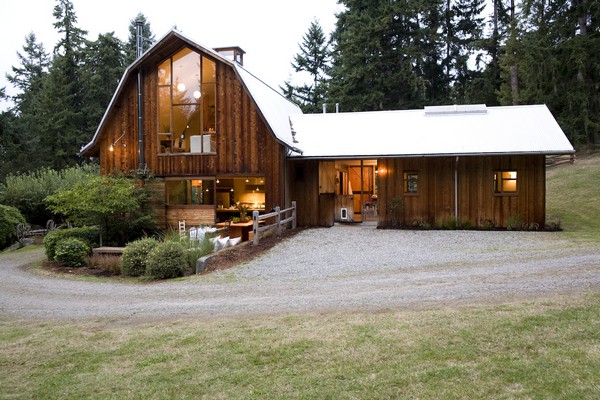 This barn was featured in Freshome (www.freshome.com). I love this Gambrel beauty with the tin roof, and the large paneled windows to let all that country sunshine in…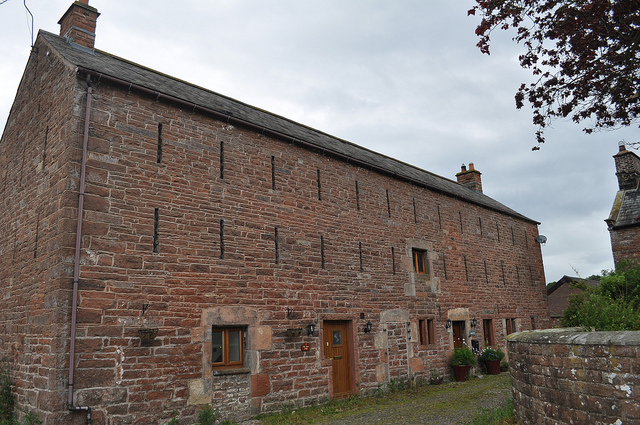 I saved this in a file called "European Farms For Sale" in the event Mr. B wanted to buy me a barn located far…far… away in another land. This converted, stone structure is in Hesket, UK and was once for sale. It was a steal at $480,000 US… Not alot of windows, but at this point I'd be living out my dream so we could always add more…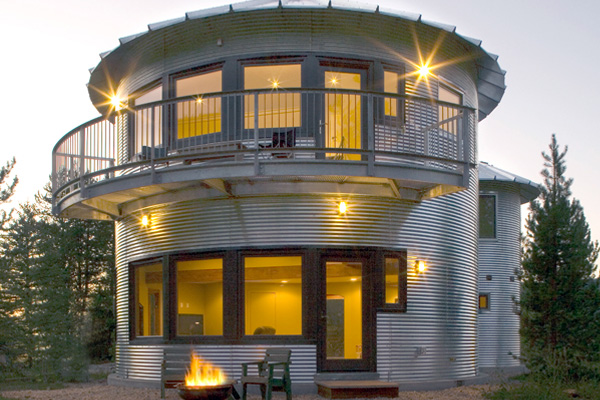 Alright, technically this isn't a barn, but a silo, brilliantly designed by Gigaplex Architects of Utah into a hip and modern galvanized steel abode. I just hope they don't get a lot of rain, because I can't imagine how soothing that would be on metal siding. But, what a cozy spot. Did you notice the  2 chairs in front of the fire-pit? Me and Mr. B…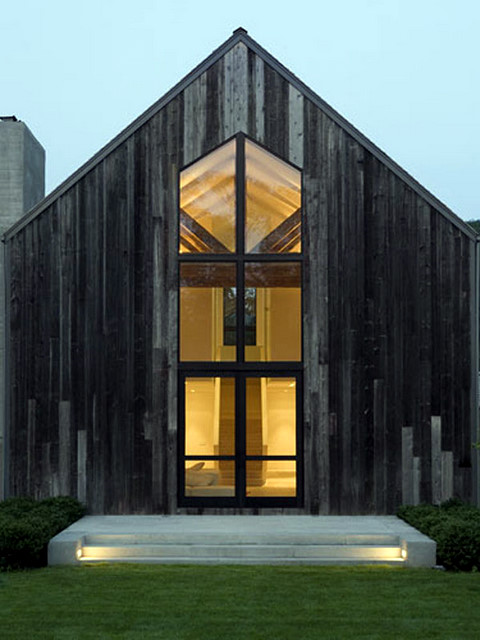 This triangular renovated barn is the home of Vincent Herbert, CEO of Pain Quotient. It's the perfect blend of modern rusticality (did I just make up a word?). Need I say more?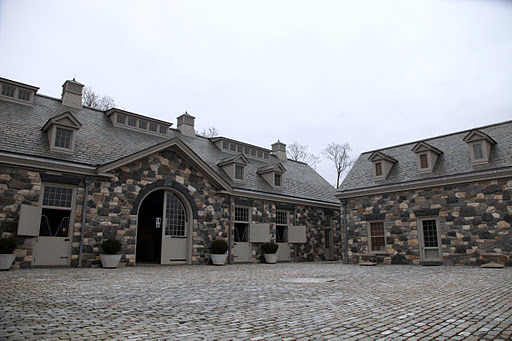 Photo/Martha Stewart
Okay, Martha you have been touting farm life for years (in a good way), so I feel obliged to mention you. Unfortunately, if I bought your property I would immediately convert this stable into a residence. From the paved courtyard to the stacked stone, it just screams "barnyard chic." Martha and I have two things in common; love of farms, and love of the colour grey. I would say cooking too, but that would be a big stretch…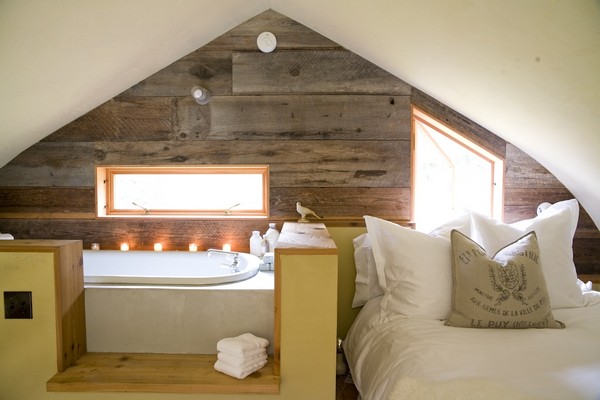 Photo/Freshome
 Now this is what I'm talking about…I am absolutely bubbling over for this barn re-design. Love the re-purposing of materials, and of course the layout is perfect for this chick, you roll out of bed right into the bath. Brillant!!!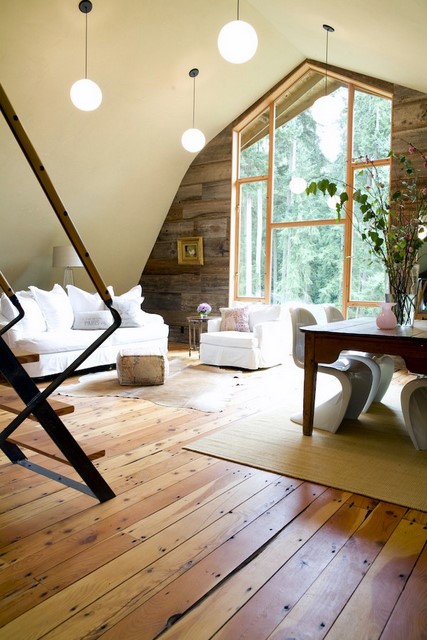 Photo/Freshome
I am absolutely dying to stay in this home/barn. The floors and exposed siding gives the space rustic warmth, and of course I love the mimimalist look of the furnishings, it just works.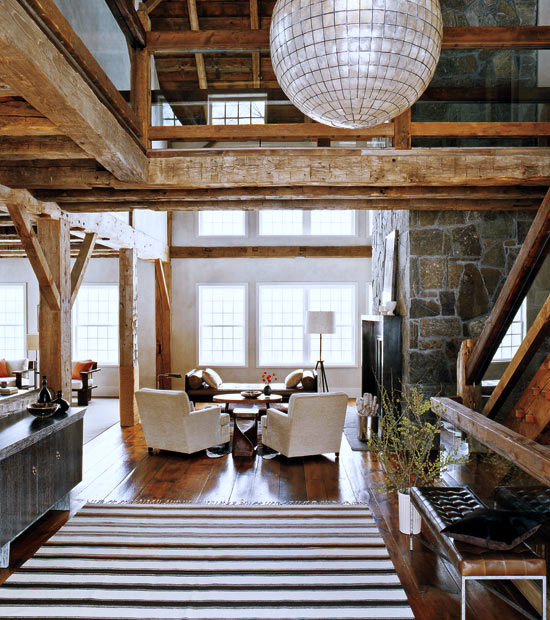 Photo/Russell Grove Architects
Did your mother ever ask you when you were young if you lived in a barn? Well…don't you just wish you could say "yes"? Because this is exactly what I pictured when she asked me (just kidding). But, if only I could say it now "Yes, I actually do live in a barn"..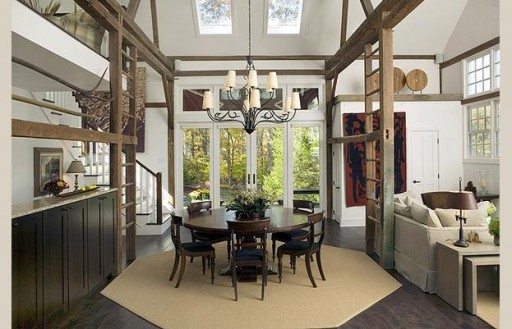 This is the eating area, don't you just adore the fact that they kept the exposed beams and the ladders which at some point lead up to the "hay loft?"  It's so refined, yet rustic which is the perfect storm in my opinion.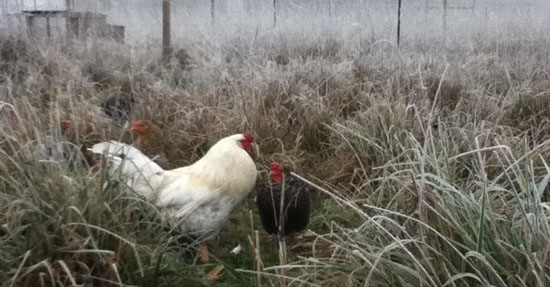 Photo/nationalgeographic.com
 Mr. B. knows that someday, I will at least have chickens, a la Martha Stewart. Let's face it Martha makes them look like the cutest things to ever cluck on this green earth.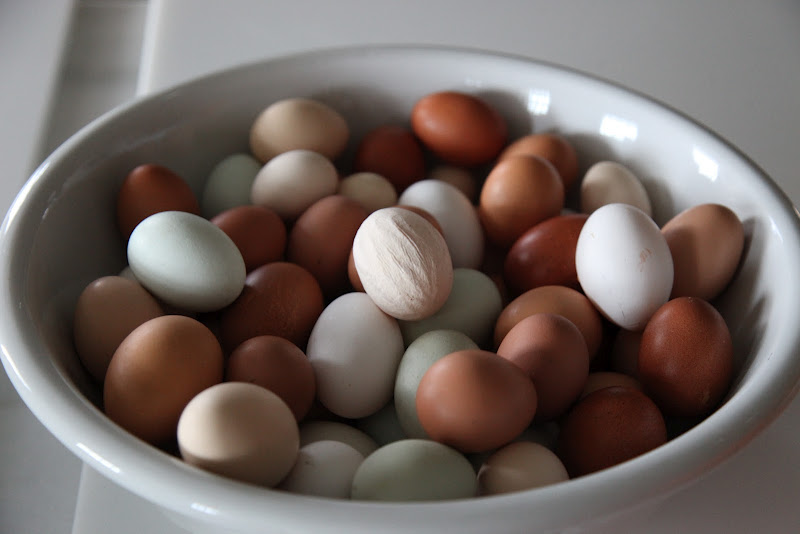 Photo/Martha Stewart
These eggs are just pure colour inspiration, unfortunately I can't imagine doing anything but leaving them in this milk glass bowl as tabletop decor.
I am so thankful to those who follow my blog, and have supported my efforts. As some of you know I was in L.A. over the weekend, and was a finalist for The Best New Design Blog. It was such an honor to have this distinction along with four other amazing women from all over North America. I have to say that everyone was just too much stinkin' fun! The shoes, outfits and handbags were amazing, and next year I am totally rethinking my wardrobe, seriously it was like being at Fashion Week!!!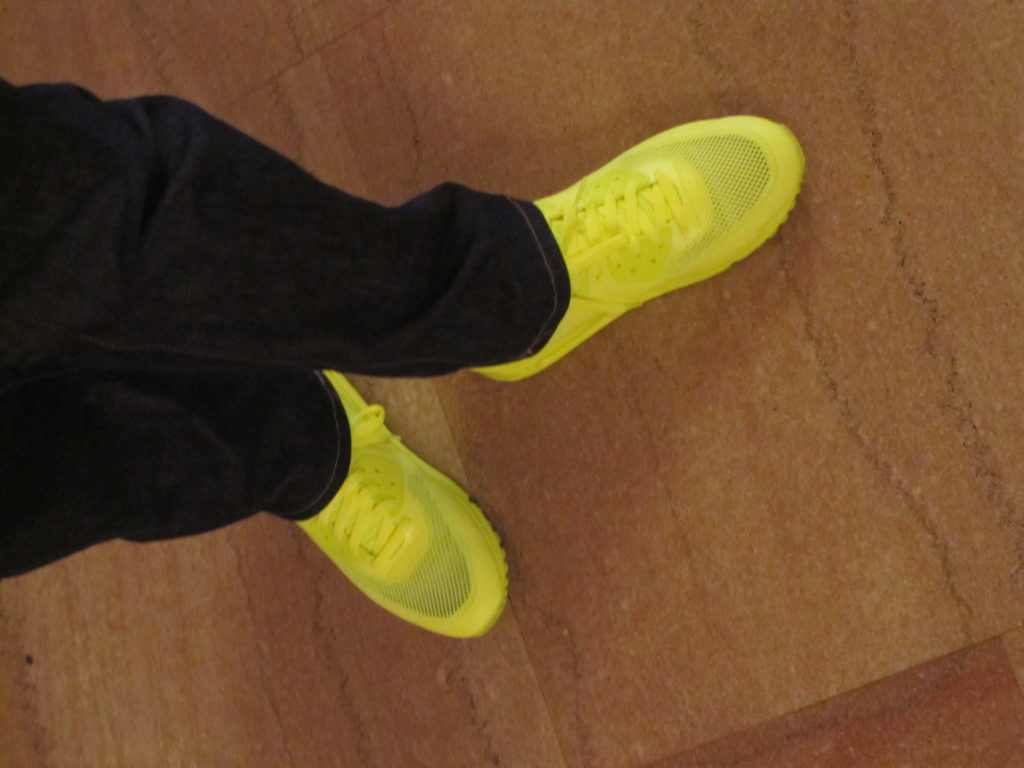 See what I mean about the shoes? The girls in Cali. were all about the Jimmy Choo's, but my new buddy Iggy was totally about rockin' the neon. 
 It has been such an incredible journey over the past year, and so many amazing opportunities have come my way, of which I am beyond thankful for. To think that I get to do what I love everyday and be surrounded by such amazing people is more than this girl from a small town in Upstate New York could have wished for. So I came back from L.A. full of inspiration, encouragement and excitement for the future. I'll continue to keep you posted on all things big and small. So a big warm heartfelt thank you, and heaps of gratitude to all…
"There are always flowers for those who want to see them."- Henri Matisse
Be Amazing…
Vicki "The Ace of Space"
Bolick Interiors, LLC
Thanks for stopping by!