My last blog post got me in a lot of trouble. Why? Mr. B. actually read it. He absolutely loved my interview with Kari Fisher. But, the comments about the golf cart? Not so much. We were having a leisurely family dinner, and then my pint size partner- in- crime blurts out:
The Fashionista- "Mommy, can you do a blog post about my doll Thomas?" (P.S. Thomas is a girl).
Mr. B.- "Hey, how's the Blog doing?" (Like he's ever read it, thankfully).
Me- "Great!" (Subtle Subject Change) "Can someone pass the Parmesan?"
Mr. B.- He picks up his phone. "Is it under the "Ace of Space?""
Me- No…ooo. "Why don't you read it later?" (As in much later, maybe in 20 years when you won't even remember you read it.).
Mr. B.- "Got it!" (No need to look so smug, it's not rocket science).
Me- "It's okay you don't have to read it now…" (Seriously, is he using this as a cover to play "Word With Friends" at dinner?)
Now I'm witnessing some very unpleasant facial contortions…oops he just read my satirical witticisms about the golf cart…Oh no! Did I say anything about the fact that he forgot how to boil water when we got married? Say something…whew he's smiling…now he's reading about Kari.
Mr. B.- "Nice. Just a reminder, people I know read your blog. Do you make snarky comments about me a lot?"
Me- Moi´? "No, I don't think so…" (What else would I write about?)
Mr. B. "Well…don't."
Me- "Okay" (A perfect word to pacify). P.S. I don't feel in the least bit guilty because there wasn't even a handshake to "seal the deal".
Then on the way home he just had to give me more material, when he asked if we should get "golf cart blankets to match the orange piping".  Seriously? Do they even make those? Why don't we just wear jackets like everyone else when the fall chill hits? Then I figured out a way to make everyone happy, I may have to buy the Hermes' Avalon Blanket, the most coveted throw in the world of interior design. As a side note: Mr. B. actually said last night I could get one…does he even know how much they cost? Sadly, it looks like I will be still dreaming, wishing and hoping…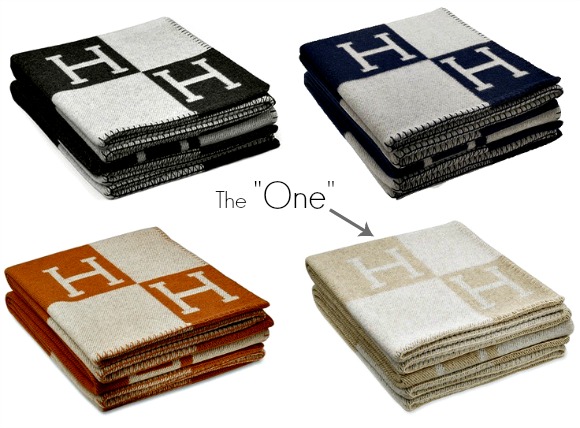 The Hermes Avalon blanket is iconic, classic and chic..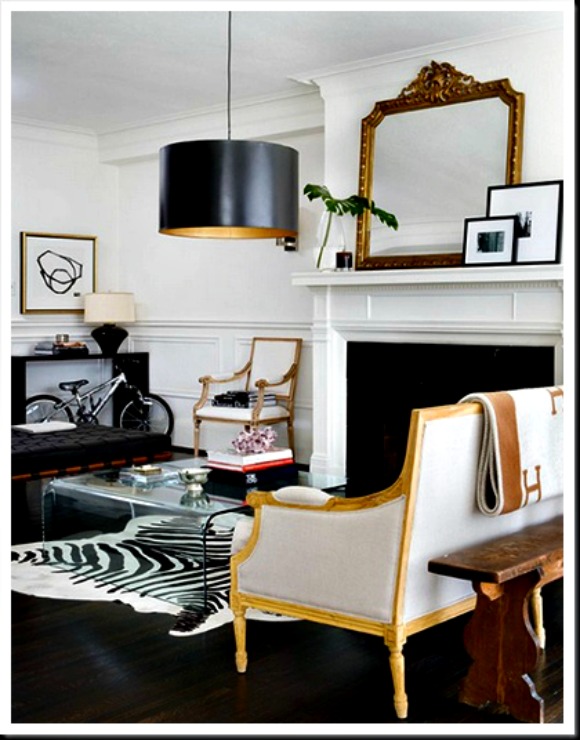 via enchanteddreamweddings.com
Pure heaven in a Modern/Hollywood Regency setting.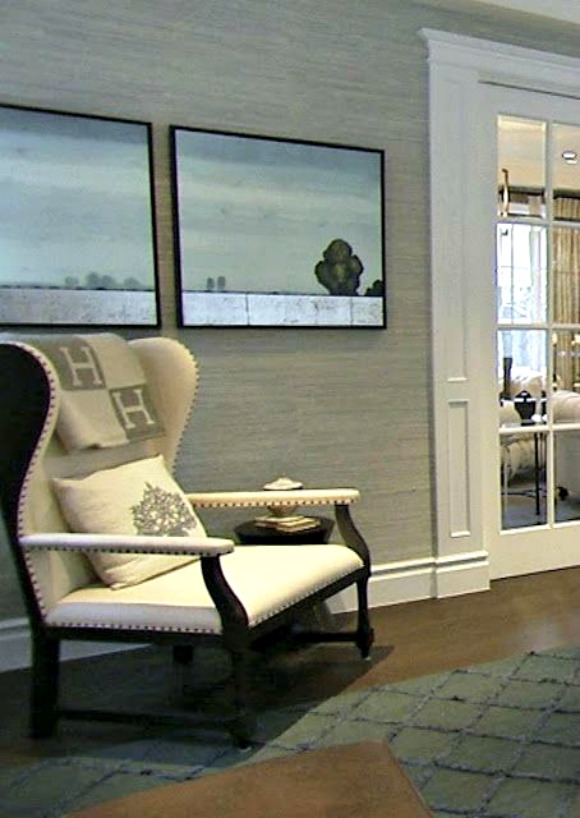 The home of Guiliana Rancic
The chair has some serious attitude, and of course it also has an Hermes' Blanket.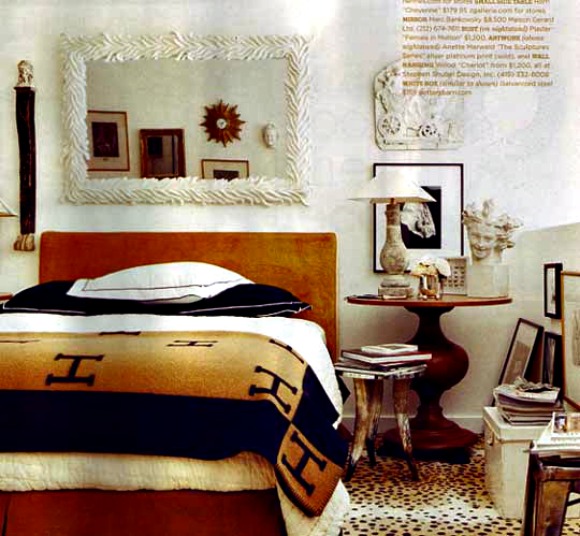 via canadianhouseandhome.com
I love anything with a "big cat" print. This picture is one of my favorites from my style files, not only for the fabulous cheetah rug, but because of what rests at the foot of the bed.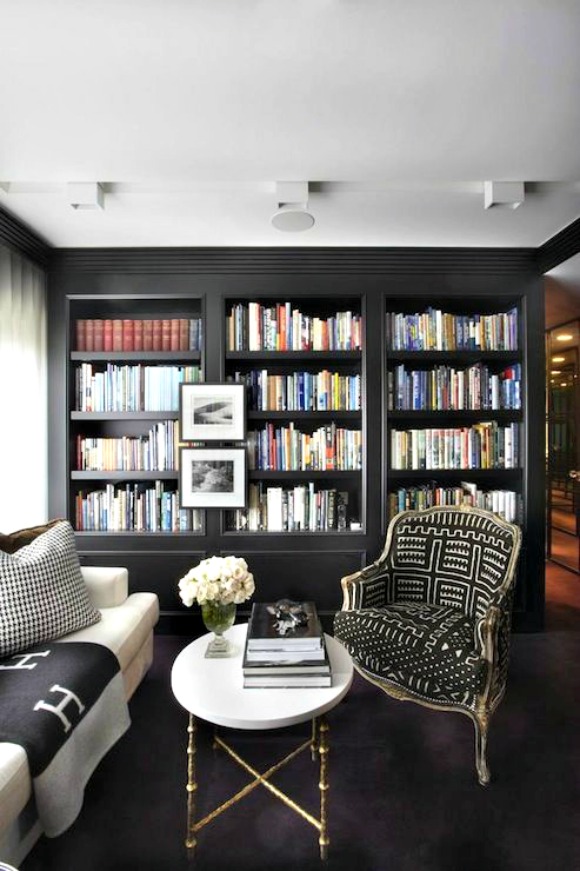 via apartmenttheraphy.com
I certainly can't imagine a more chic accent than an Hermes Blanket…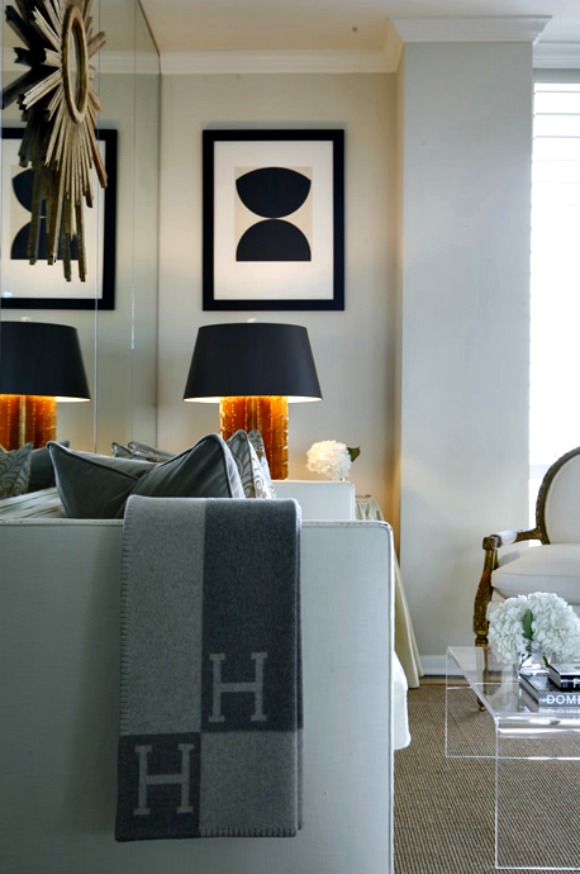 via hollygoforthdesign.com
Front and center, as it should be…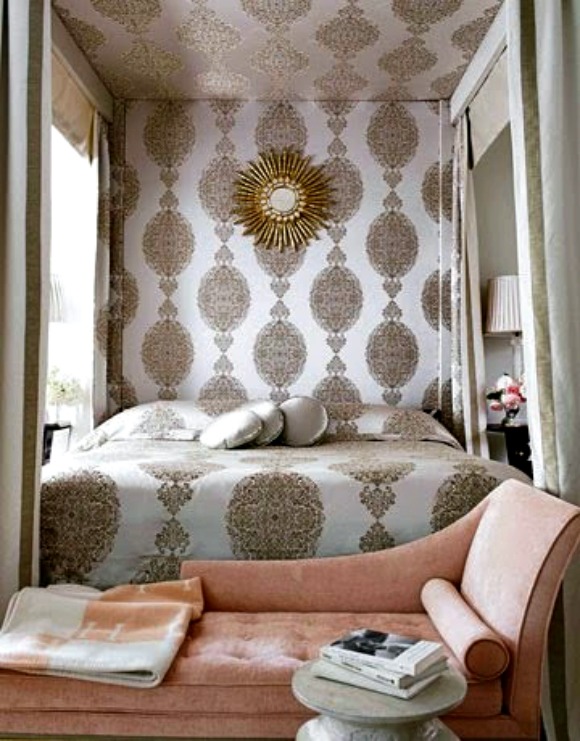 via ladauphinestyle.com
I'm not sure what I love more the glamorous fabric canopy or the pink Avalon throw…
As always don't forget to visit my Pinboards on Pinterest for more design inspiration, and check back Monday for our "Ace About Town" Series featuring Jimmy Stanton, a local Atlanta design icon.