It's been a busy month. I have meetings coming up in NYC, a complete overhaul of my blog and website by a firm out of Washington. Interviews with some of the greats in design for my new blog series (it's been so much fun that I'm not sure that it's even considered work). A television network pitching me for the third time to have Mr. B. and I to come on a home improvement show because they think we would be entertaining.  Mr. B.'s response, "You don't even know how to hammer a nail" (Ouch) followed by "Remember when you cut the live wires on the fire alarm instead of turning off the circuit breaker first?"  Me- "Yes, and it stopped beeping right?"  (Surely, I get a few pats on the back for that one). I did have to respectively decline the offers due to family and work conflicts, and you will soon read about one that is dear to my heart.
With work keeping me busy, and Casa B. bustling with activity I've hardly had a chance to take a deep breath and "chill-lax." One project that I agreed to do this year is destined to be the largest of my career for all the right reasons. It's helping with the design installation in a 10,000 sq. foot facility that is going to be used as a visitation and resource center for children in foster care. The colours have been chosen and painted on the walls, pastels for the nursery, and soft shades of yellows, and greens for the main areas and visitation rooms. Pulte Homes located in Atlanta, GA generously donated their man-power and material to make much needed changes to this previously vacated space. I want to mention that the work was done on a volunteer basis by an amazing group of do-gooders.
So who is the recipient of all the hardwork? It's SAFFT, (Supporting Adoptive and Foster Families Together). It was the brainchild of Ashley and Brian Anderson a young couple in their early 20′s that began fostering children. Before SAFFT, foster and biological families would meet at various locations such as fast food restaurants and churches. It was not only impractical, but there was still a risk that children in foster care would be molested or abused during these visitations by family members. So out of a need for a secure "meeting place," SAFFT was born. The county leased SAFFT a small house which was converted into a visitation and resource center. The family visitations could now be monitored, in some cases supporting reunification with the biological families, and/ or giving the family courts "just cause" to terminate parental rights. Such was the case with our adopted daughter. If there was one bright light during her time in foster care it was the time she spent at SAFFT. It was a place that she recently told me "made her feel happy."  I am forever indebted to SAFFT for giving her support while she was in foster care. There are so many critical services that SAFFT provides such as supervised visitations, training for Foster/ Adoptive parents, support groups, respite care, and transportation for biological parents to make scheduled visitations, and parental training for parents. They assist families with navigating a system which can be frustrating, and heart-wrenching at best. Their services continue to expand and soon they will be handling domestic violence cases.
Mr. B and I have been long-time suppporters, (he was President of the Board), and I helped them with decorating the first location, volunteering and what ever else I was called to do. So when Ashley Anderson recently asked me to pick out the paint colours for the facility, and meet with Pulte Homes during the walk through, I didn't hesitate, not for one second. It was then that I realized that there was going to be an even greater need, and with such a short amount of time to get it completed. Furniture, pictures, lamps, desks, and rugs will help make this brick monolith a place of warmth and love. So my first thought was to approach a group of peers in the world of design. The responses were,
1) "Is it going to be published?,"  (Well, yes in the "Book of Charity and Giving" that is going to greet you at the "Pearly Gates" when your time comes).
2) "Who else is going to be involved, any big names?" (Ah…yeah just about every child in foster care in our county and surrounding areas).
3) Or my absolute favorite "I have a couch, but the dogs have used it so it needs to be recovered and probably all the stuffing replaced because it smells. (What? Yes, I did tell them to keep the smelly couch).
4). "I let you know after I have my garage sale, and you can have anything that is left over. Saves me a trip to Goodwill." (Okay…here's to hoping it rains that day).
P.S. Do you remember when dog shaming was trending, and people would attach signs to their dogs describing a particular bad behavior? I think "designer shaming" should become the next "trend du jour."
Did I think that responses would be different? Absolutely. In the Spring, I was at a cocktail reception in NYC for the launch of a project for a nationally recognized non-profit. I spent most of the evening chatting with the Executive Director and several of his staff members. He was at a loss because he didn't know many people, and so I took him under my wing, introduced him to Alexa Hampton, Jonathan Adler, and several well-known NY designers. Their responses when asked to help his non-profit were "How can we help?" or "Let me know what you need." followed by an exchange of cards. The responses were heartfelt and sincere, in fact several months later they made invaluable contributions, including helping him make further contacts. That is giving, and it's shows that people are still committed to working for the "cause not the applause."
There have been a few of my fellow designers who have generously donated items, but sadly others were unresponsive to the need (and yes I have a long memory). Now even more determined, I moved onto Plan B., my vendors, and larger design firms who are checking to see what they have, and I have not doubt that they will.
Unfortunately, children in foster care face societal stigma and discrimination. They are often considered problematic, disruptive and unproductive members of society. But, that is further from the truth, my daughter is a shining example. This amazing group of people gave her a voice. Through SAFFT so many children who are abused or neglected will have advocates, "fighting the good fight" helping them receive the all important services they so desperately need in order to thrive.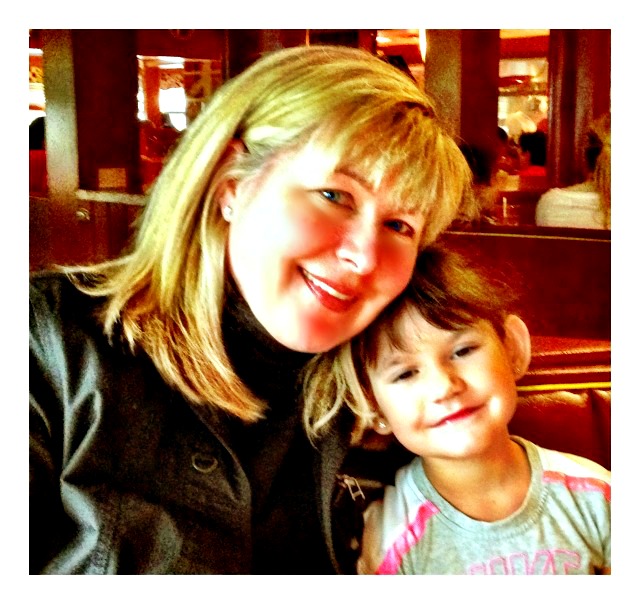 A recent picture of my daughter and I, we formally adopted her in March. She is now full of sparkle and destined for a future that is so full of promise.
In all honesty, I felt a little defeated yesterday when I was loading up my "sleigh" with  donations, including a few cherished toys that my daughter wanted to give to "kids who don't have toys to play with." I thought about how excited she was that I was helping an organization that has been such an important part of her life, and I was reminded that anything is possible if you just ask like minded people. So this is how my readers can help: (Keeping in mind that SAFFT is located in Cumming, GA, so smaller items can certainly be shipped).
1) Through donations, which will help us to purchase items as needed (www.safft.org).
2) Gently used items, chairs, lamps, wall art (please only happy ones, yes there is a story about that), rugs, even nursery items. You can convo me through the comment section or @ www.bolickinteriors@yahoo.com if you have anything that you would like to donate…I attached pictures of the rooms. P.S. These are just a few of the rooms, and I know it seems like a huge undertaking, but "act first, think later," has always been my motto…
Here is just a sampling of the rooms that are currently empty: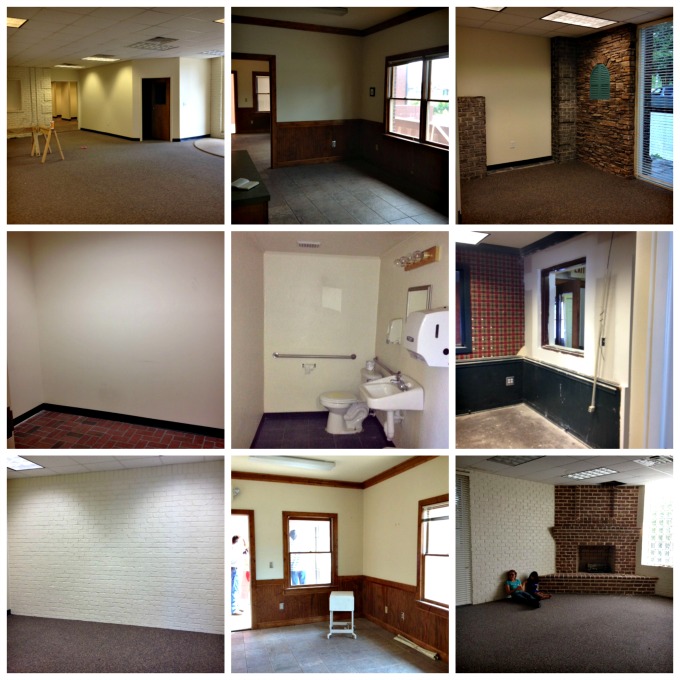 Some of the spaces that need to be filled with love and furniture! P.S. That is my daughter and the Anderson's daughter (both adopted from foster care) in the lower right photo.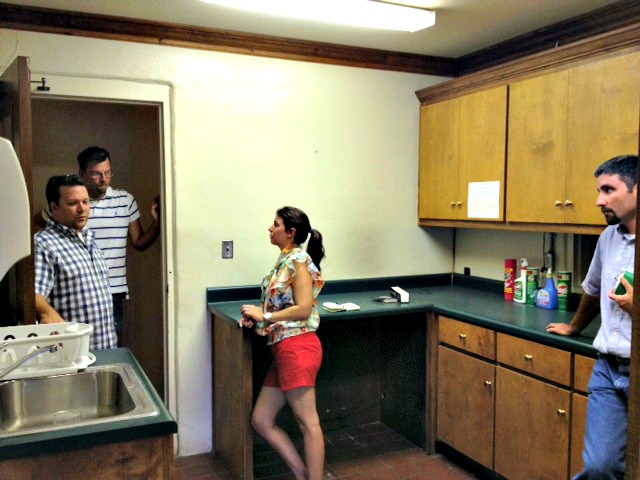 Ashley Anderson with the Executives from Pulte Homes…"putting a face to the cause".
Let me know if you have any questions or need more information, thanks in advance for all your help! You can also visit SAFFT at www.safft.org.
Cheerio!!