Wallpaper will never go out of style with some patterns remaining unchanged for decades. From the famed Zuber wallcovering "Vues d'Amérique Nord" in the White House reception room to the timeless appeal of  Sister Parish. Wallpaper is to the design world what a great dress is to fashion, a way to express your individual style.
Designers have long considered wallpaper a game-changer for its endless versatility whether you are papering an entire room or just an accent wall. One of the most memorable (and our favorite) wallcoverings are wallpaper murals. With varying designs from tropical jungle styles to mellow meadow scenes, murals provide a sense of luxury and serenity in a variety of rooms. And because of the amount of detail that goes into each piece of art new elements are seemingly are unveiled each time you look at it.
Wall murals are a memorable way to express your individual style.
One company that has captured our attention is Amsterdam-based interior design studio, Sir Edward. Founded by Clare Oei and Hans Erik Wagenaar in 2018 the company was started after the talented duo created several wallpaper murals for their own home and not surprisingly other people began requesting it. Their style of stunning antique landscapes has been heavily influenced by the wall paintings commonly found in old castles, colonial mansions, and canal houses. Striking details from old paintings and drawings are used as inspiration to create imaginary worlds from tropical jungles to mellow meadow scenes.
The murals created by Sir Edward are undeniably captivating and adventurous and below we are sharing just a few of our favorites.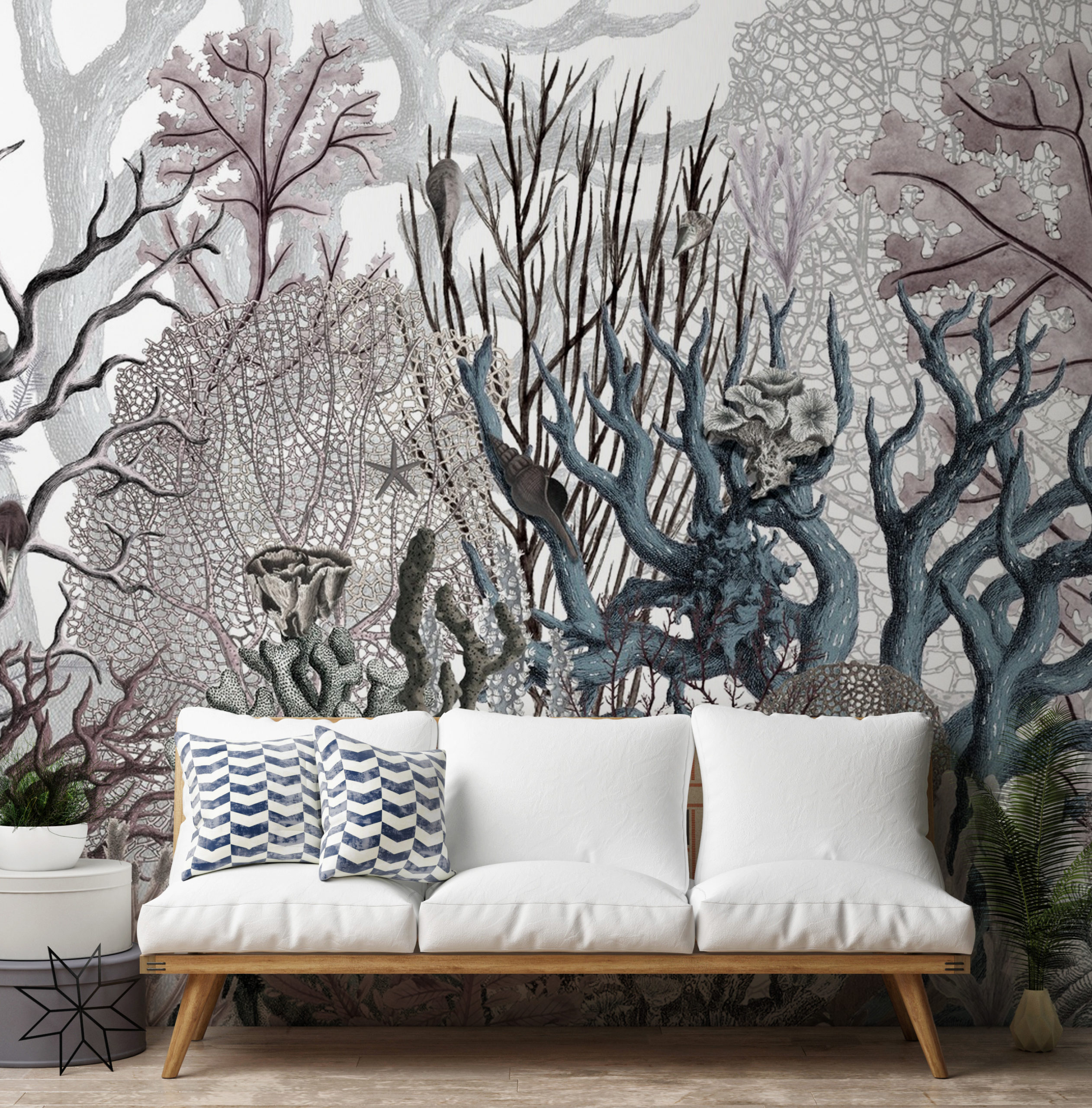 Ocean Wonders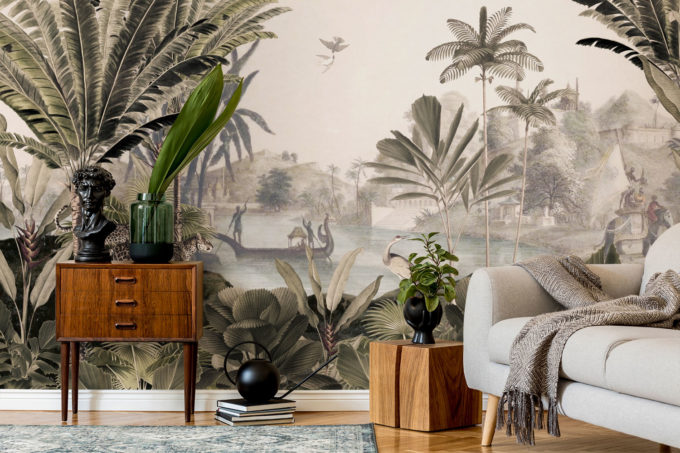 Leopard Landscape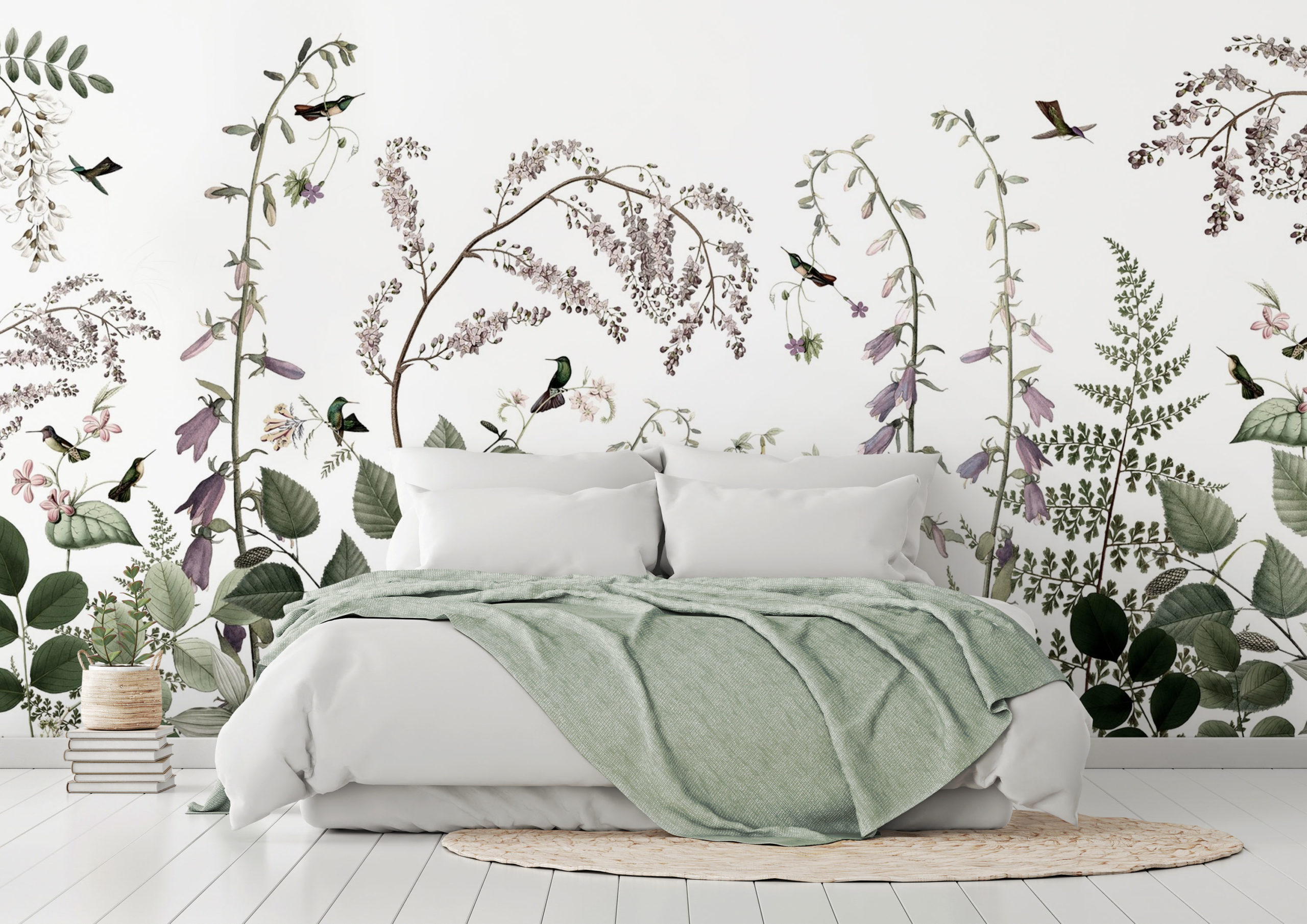 Hummingbirds Hedge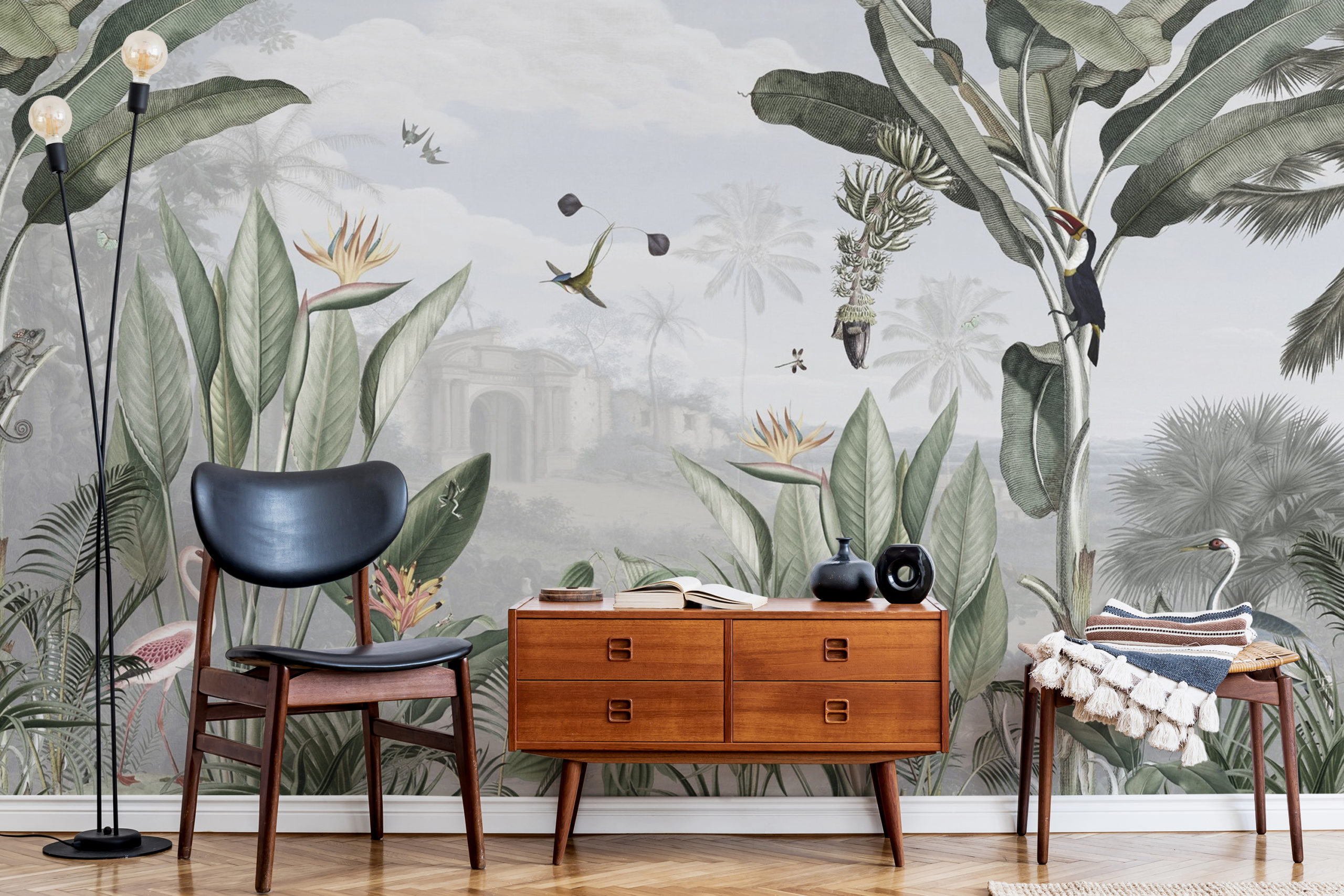 Botanical Beauty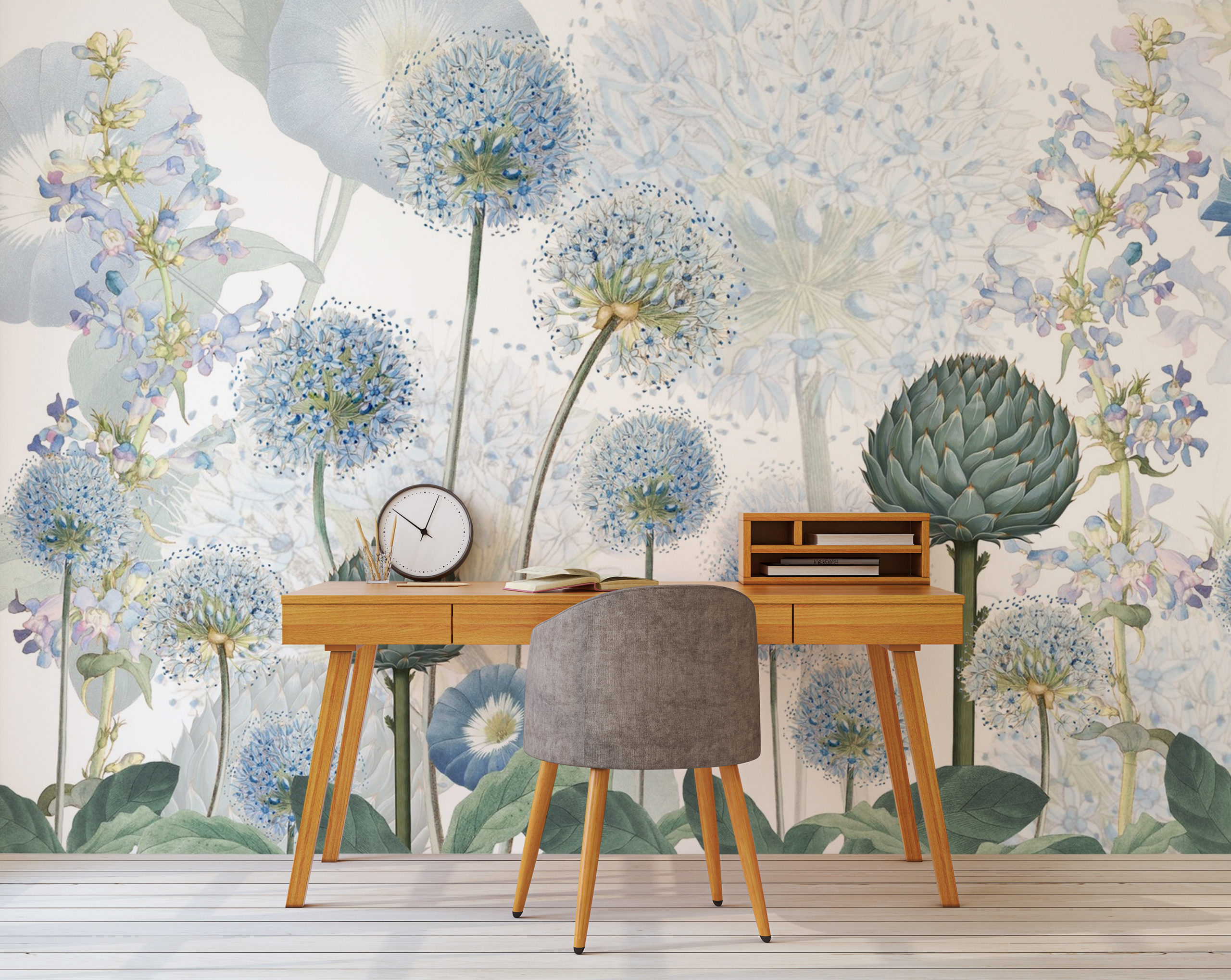 Blue Wild Meadow
To see more murals by Sir Edward visit here