It was another stay-cation at Casa B. over the weekend, we had too many in town activities planned including a picnic in weather more suited to upstate NY than the "Peach State." Yet I still turned the colour of an over-ripe tomato courtesy of  "Mr. Sun" even with SPF 100 on. I'm beginning to think that's the age you're supposed to look after you use it for awhile.
Loving the way the summer is starting, with just a taste of all things Americana, like hot-dogs, apple-pie and a little sleepy time in the old hammock. Reminds me of home, and home is where I'll be this week…Friday AM, I am flying the friendly skies to Syracuse, NY where I'll make the hour long trek toward the Canadian border to visit my parents. Of course the trip reminds me of all the beautiful cottages in the area, and some of the small summertime abodes that I have seen in my travels across the world. So I thought I would share, there is nothing like a quaint cottage to put you in the summertime spirit….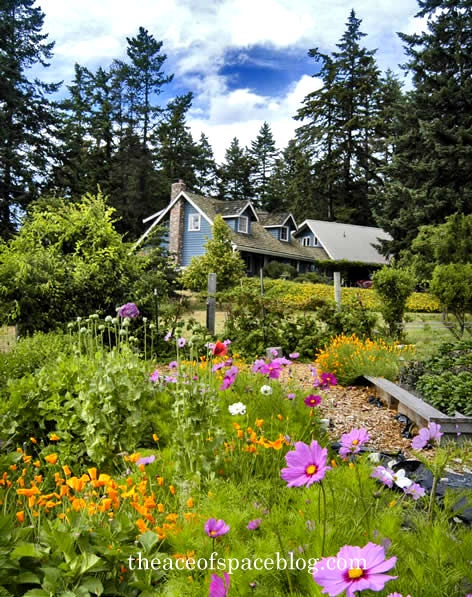 Isle Dream Cottage, Orcas Island WA
 During dinner one night this week Mr. B and I were  trying to decide what our favourite vacation spot was…mine was Orcas Island, WA, it was quite a hike to get there planes, ferries and automobiles, but it was so worth it. The island was one of the most beautiful places on god's green earth…with forests, mountains and the sea, and some of the nicest people I have ever met. The cottages that dotted the island were country living at it's finest.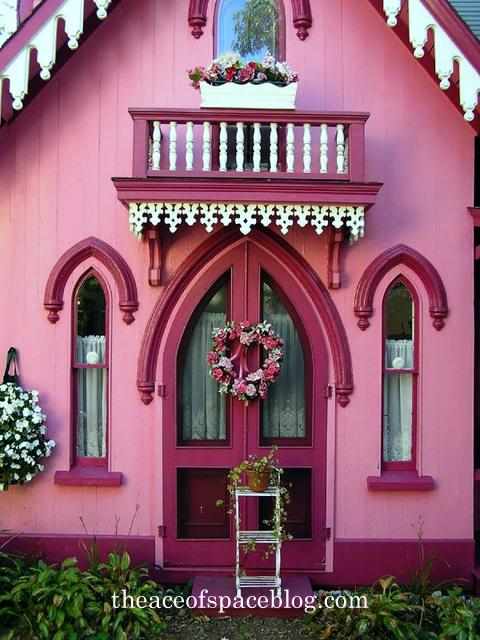 One of my next most fav places in the world is Martha's Vineyard. My sister rented a cottage for a month a few years ago, and I was fortunate that Mr. B didn't mind that I stayed there for 2 weeks (Why would he? Two uninterrupted weeks of bachelor bliss). Sis and I biked all over the island and stumbled on one of the cutest places, a little "camp" of Lilliputian sized cottages painted every shade of the rainbow. This one took the cake and is probably the most famous, "The Pink Gingerbread Cottage" a great example of American Carpenter Gothic…didn't get to meet the owners…but I was dying to see who lived in a pink house…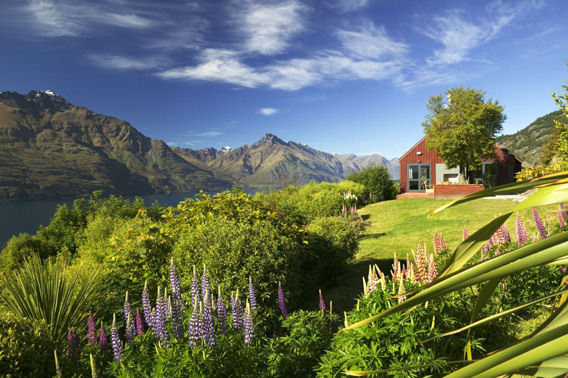 If you haven't been to New Zealand it's worth the 21 plus hours plane ride from the states…with a bad case of restless legs, and sandwiched in between two 80+ year old retirees, it was still worth it. The landscape in Queenstown was breathtaking and the first day I thought my colour radar was seriously off because I don't believe I have ever seen such such vivid scenery. The sky couldn't have been bluer and the grass greener…and it was two weeks of pure heaven. Of course the digs weren't too shabby either…staying in this little cottage in Queenstown…well….life doesn't get much better.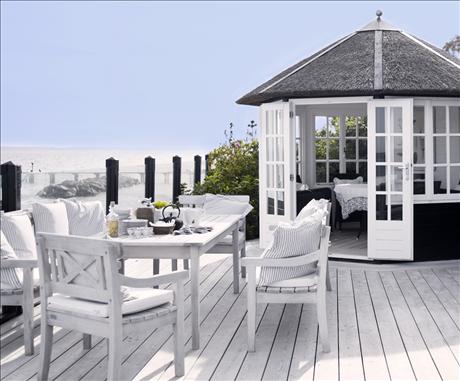 These beach huts in Sweden were just too cute…how spoiled are we in the states? Because the first thing I thought was, "should I get a separate one for my luggage"? Yes, these beach cottages give new meaning to the word "downsizing." So instead I stayed in a five-star hotel…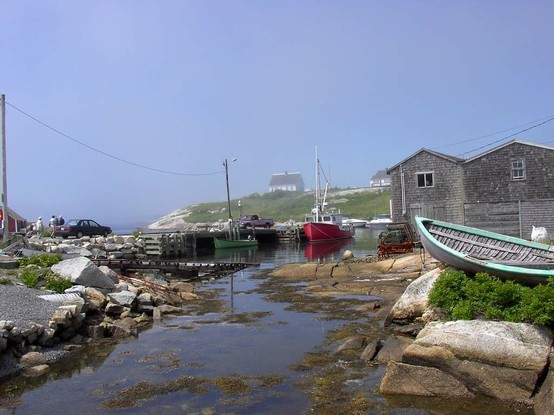 If you want to see some really quaint cottages, you need to go to Peggy's Cove in the St. Margaret's Bay area of Nova Scotia. We vacationed in Nova Scotia often when I was a wee one, and I loved this part of Canada…I still have my very first starfish that I found on the beach…and I can still smell of the scent of the fresh sea air. Want some colour inspiration? Check out the muted tones of the weathered boat and the seaside shanty.
Somewhere in there is my very first starfish…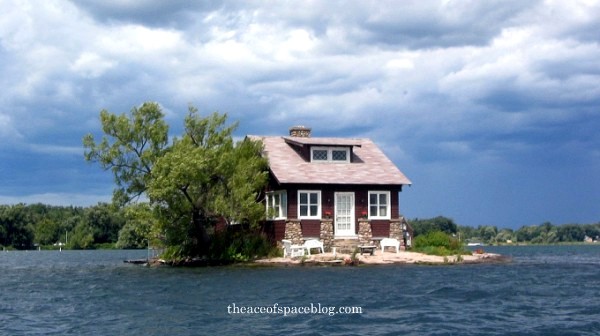 Red Cottage, "Just Room Enough Island", Thousand Islands, NY
Soon I'll be back in my part of the country, and being surrounded by water, from Lake Ontario to the Thousand Islands. Growing up we passed this cottage often while boating, and I always wished I could live there, still might when Mr. B and I retire (only he doesn't know it yet), I know no man is an island but it doesn't mean we wouldn't want to live on one….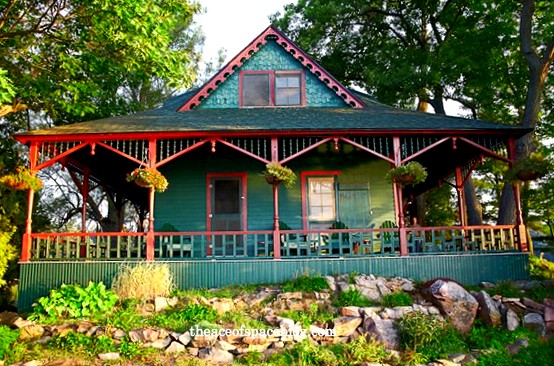 Another example of the architecture that you can find in Thousand Islands, NY…a quaint little Victorian on the shore.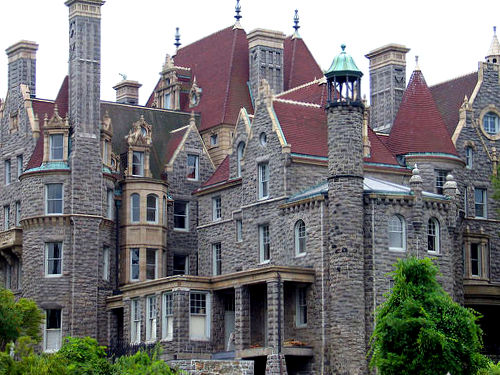 Now this is what I call a cottage, I played here as a teenager, it's called Boldt Castle on Heart Island, Thousand Islands, NY.  Sadly, it was neglected for years. We used to take rubber dinghy's over (with motors of course, it would have been a long way for moi´ to paddle), and explore the remains, it was being built by George Boldt back in the early 1900's for his wife. Unfortunately, she passed away before it was completed and he let it  fall to ruin. When I played there the walls were pitted with graffiti, and the rest of the castle sadly neglected…since then it has been purchased, and lovingly restored. I always dreamed I would buy it (after all how much could a castle possible sell for with the price of real estate at an all time low), but I think it sold for $24.5 million. A little deep for my Kate Spade wallet.
I'm excited to go back home and visit, and summer in the foothills of the Adirondacks is always special (minus some killer black flies). If you get a chance to vacation this year try cottage living, and dream away the long hot days of summer.
"There is room in the smallest cottage for a happy loving pair"-Freidrich Schiller
Thanks for stopping by!