Where is "The Ace of Space" this week? Answer: Housebound in the ATL as a result of #snowpocolypse. Luckily we are safely tucked away in our home, but there are so many others who were stranded on highways and roads for over 18 hours. Though I'm from Upstate NY and used to weather conditions that are much more severe, I can certainly feel for those who are not used to slippery and difficult to navigate roads. I know better than to bring up the North vs. South in Casa B., and the inherent ability Northerners have to take inclement weather in stride. In fact, I think I would be sleeping in a snow bank if I even made one comment about not having an issue driving in Southern snow. Unfortunately, with the lack of snow plows and emergency plans in place, I definitely feel a great deal of empathy for those stuck in cars, buses and buildings across the city. This winter storm gridlock has effected so many, and it's truly heartwarming at how many people have helped those who were away from home. To all those heroes who selflessly opened up their hearts and homes you deserve a huge round of applause.
So with the Fashionista and Mr. B. home, I thought I would be able to get this post out on Monday. But, evidently I am going to be adding "Chief Entertainer" to my growing list of responsibilities, and if I hear "What are we going to do today?" one more time, I am personally going to start calling local hotels to see if they have any rooms available for a "Party of One." (Mr. B if you want a Cruise Director go on one..). Instead, I have been forced to retreat to my office, door closed and a mix of 80's classics blasting away on iTunes. Yes, a little upbeat tempo is enough to inspire me, AND to add to my challenging situation I decided to forego a manicure last week and actually get acrylic nails. Although my nails look amazing, it's like trying to type with pointy stilts attached to my fingers. It's very apparent that the salon misunderstood and thought I said "sharp" instead of "short". I suppose I should have considered my ability to type rather than let my vanity influence my decision to give my hands a total makeover (even the Fashionista asked "Wow, that is so not you"). My "barely legal" nails are certainly not stopping me from surfing the "World Wide Web" to find an over-sized light to go into our Master Bedroom. We've had a builder grade light for six years, and since we constantly have guests wandering through the house and taking covert house tours (if you are a designer you'll know exactly what I'm talking about, guests who are sheepishly found in rooms off limits because the latter are not ready for public viewing), I decided to make a much needed change and source out lighting for our bedroom. I want oversize lighting, I mean big, Big, BIG! I love the idea of a huge chandelier hanging over our bed, a statement piece. A light that stops people in their tracks in the event they decide to "sneak a peek" and cause them to overlook the fact that we rarely make our bed, and our carpet is covered in shoes because I try on at least 4-5 pairs before I rush out the door. My philosophy leans more toward "bigger is better" in bedrooms and living rooms, not so much in the kitchen or dining room where I think lighting looks better scaled to the size of the room and table. Here are some of my favorite picks, although they may not make it to Casa B. they are still spectacular!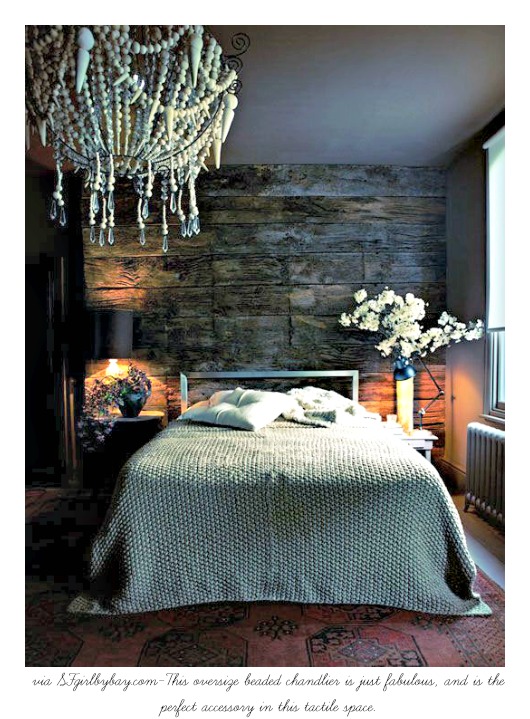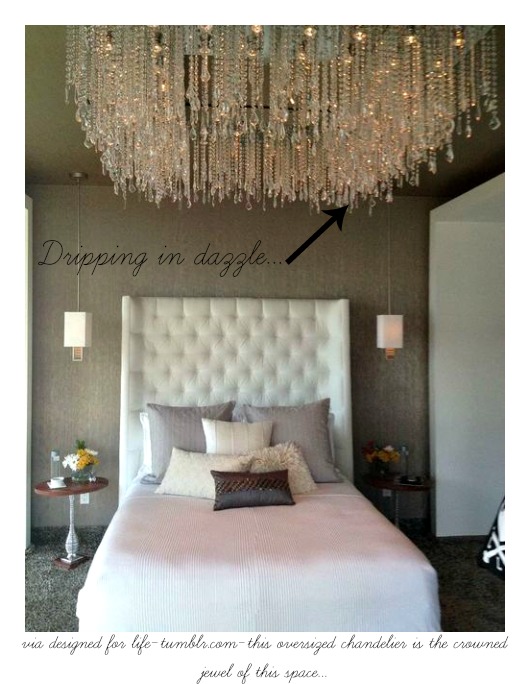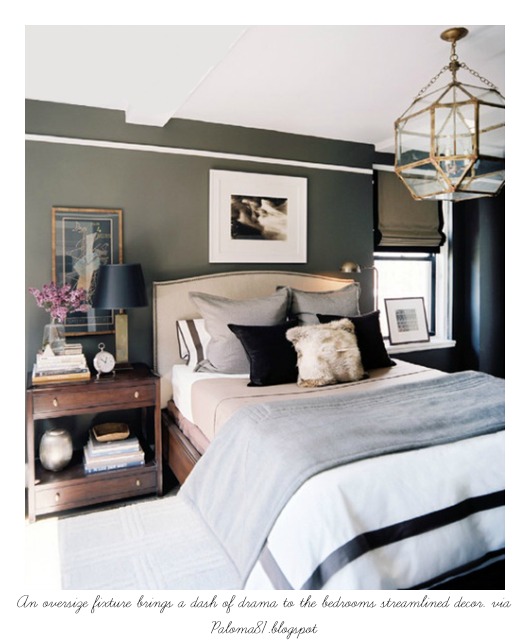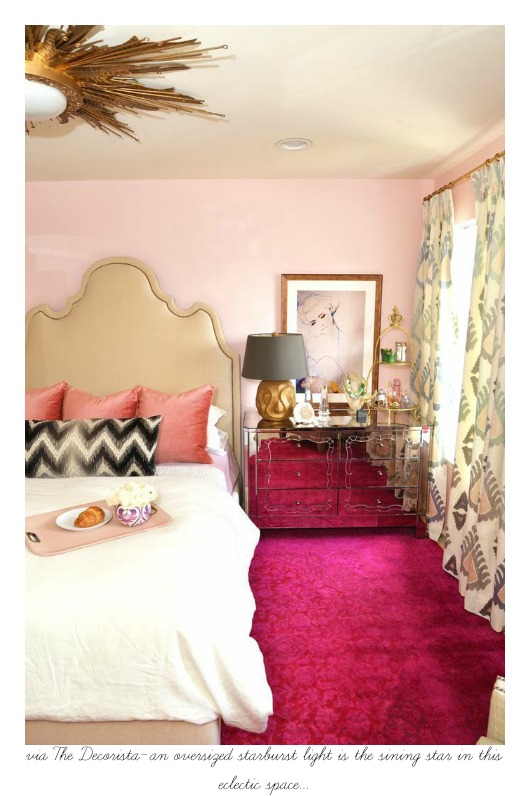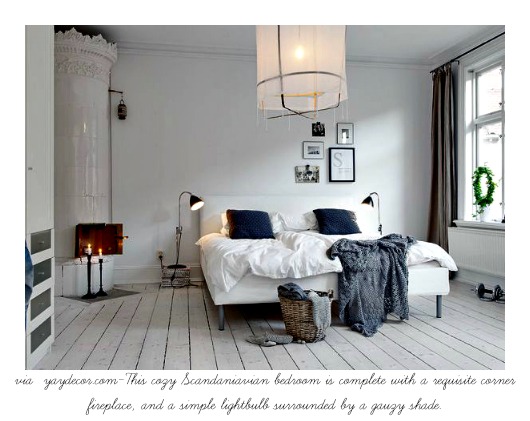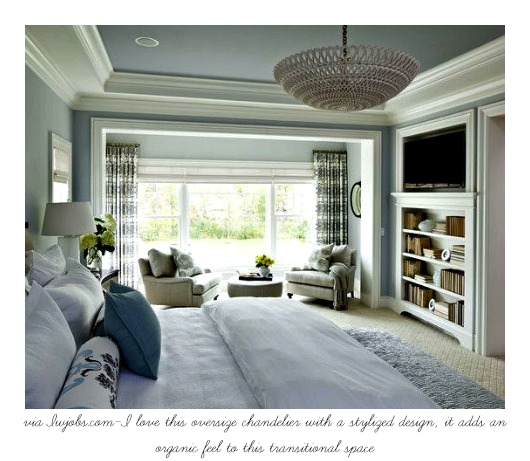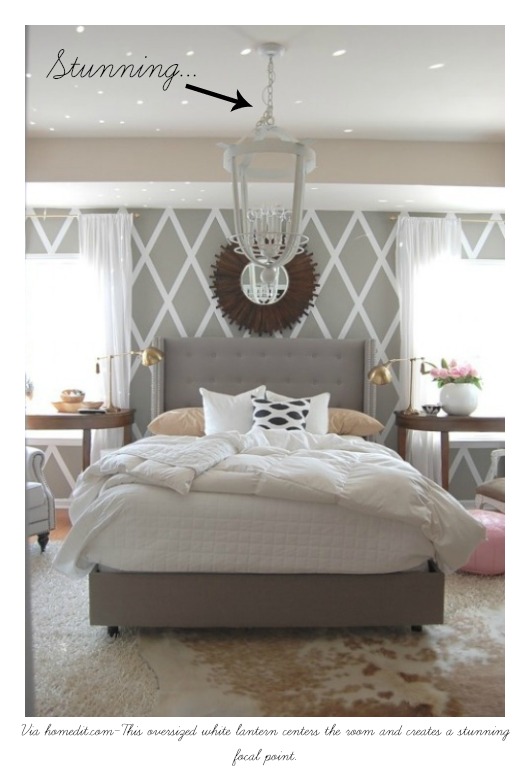 Don't forget to cast your vote. As a reminder (or nudge) I was nominated in two categories for the Annual Hall of Fame Awards at the Design Bloggers Conference 2014 being held this year in the ATL. One for "Best Overall Design Blog" and the other for "Best Writing on a Design Blog" (talk about pressure). Now that the nomination process has begun it's up to my followers to cast the final votes in the selection process. So PLEASE vote today. Here is the link that takes you to the ballot page http://design-bloggers-conference.com/hall-of-fame-awards/  Vote today! Many heartfelt thanks to all for your continued support…
P.S. Don't forget to follow my Pinboards on Pinterest for more design inspiration.
And as always,
Thanks for stopping by!