Okay…so my blog title is a little contrived, but sometimes you have to just go with the obvious. Yes, I am loving lace, it's showing up in interiors and fashion, expect it to make a really big entrance in the next year. Just a prediction, but one I feel certain about. As a blogger, "Trend-spotter", and generally designed obsessed purveyor of interiors, you sometimes just have "that feeling." So we shall just see if my proverbial "Crystal Ball" is still operational after a year of harried motherhood.
Speaking of which, I had the best "Mother's Day" ever, as a new mom to a seven year old it was an experience that I only dreamed about. From Pancakes in bed, to a homemade card with the words "I love you Mom." I couldn't have asked for more. The weekend was stellar, from our first "Date Night" in a year, to a great Southern Italian family dinner on Saturday. What's Southern Italian? It wasn't a memorable gastronomic experience, as much as it was a cultural one. So when our waiter said "Bon appetit, y'all"  I knew I was most definitely in for a night to remember, right down to the "Chicken Fried Ravioli." So Mr. B., next time don't get dinner recommendations from the guy pumping gas next to you at the corner BP Station.
There's a lot going on in the "Ace of Space" Blog-world, in four days I will be attending Blogfest 2013 in NYC, and there isn't anything that is going to stop me from attending (short of an airline strike).  From a cocktail party with Jonathan Adler, The Kips Bay Showhouse, breakfast with Aerin Lauder, I am going to be in design heaven. Although, it's all work, it's definitely all play too. On a side note: I was asked to be a on the "Judges Panel" for an upcoming Pinterest Contest for Legrand, a national brand who manufactures designer switches and wall-plates to name of few (Needless to say I am absolutely swooning over the Adore line (www.legrand.us/adore). If you win there is a really amazing prize package, I'll be blogging about the details as the promotion launches.
So back to lace…here are some of my favorite picks of lace inspired spaces and accessories. It's going to be a trend that I really think will be around for a very long time, and I think you'll soon see why, watch for many quirky and modern interpretations on the design horizon.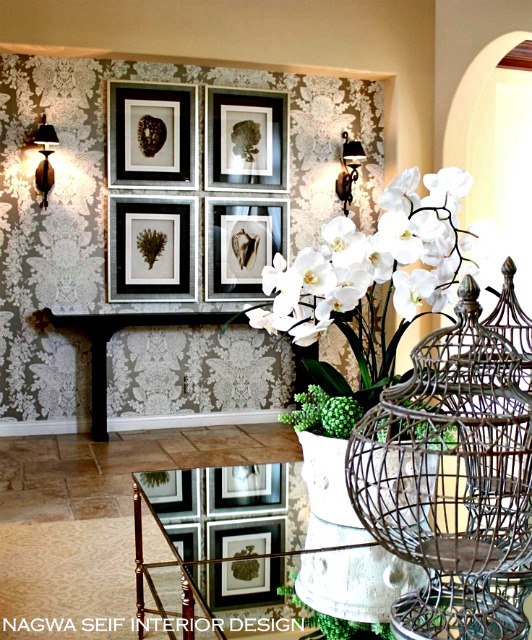 I LOVE the wall covering, it's a great contrast for the more modern elements.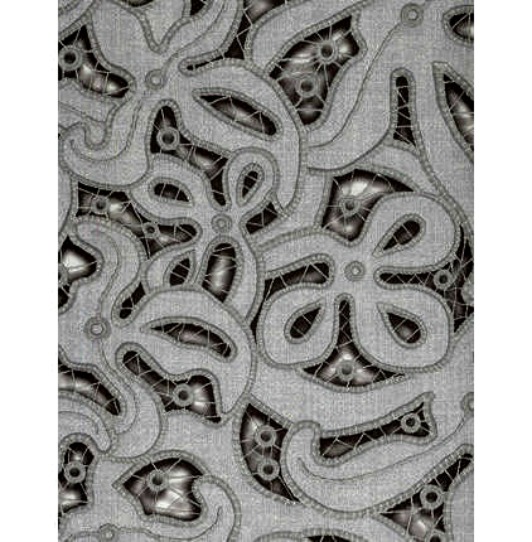 via tangletreeinteriors.com
This wallpaper is just swoon-worthy…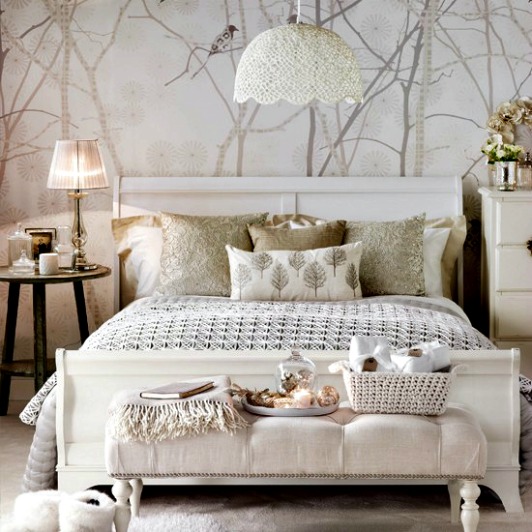 via housetohome.com
Elements of lace, from the coverlet to the shade on the chandelier this room defines romantic sophistication. The wallpaper brings in a whimsical element that makes this room sing…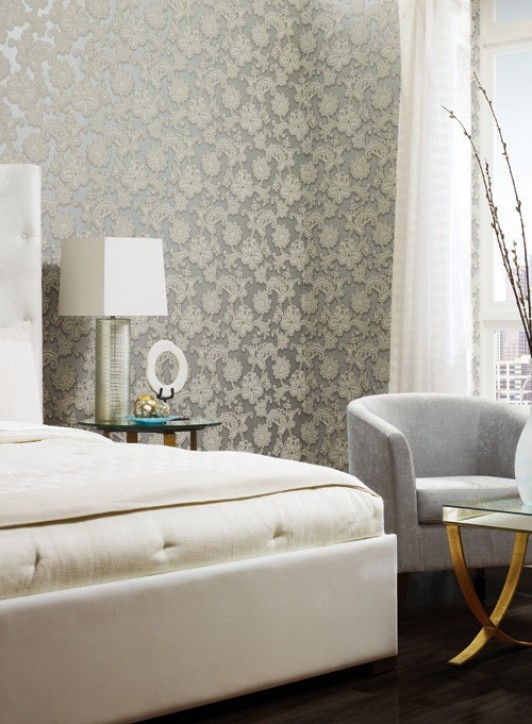 via candaceolsen.com
 More lacy loveliness…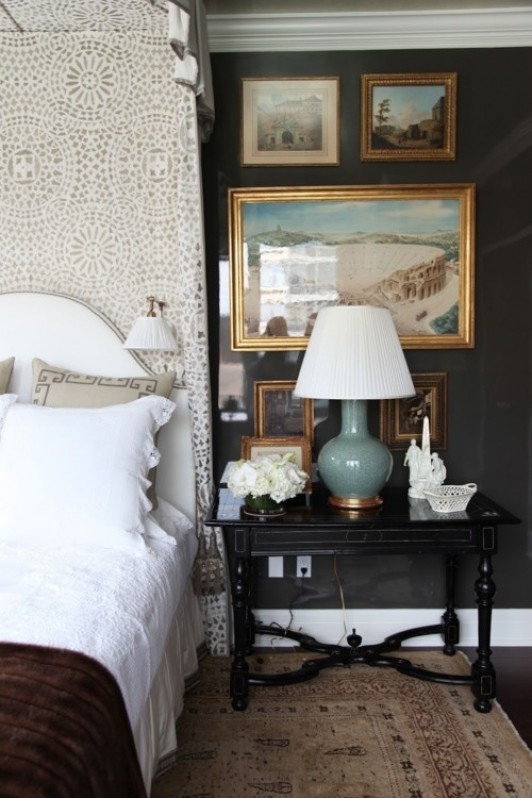 via alexahampton.com
This lace canopy over the bed is just stunning….I'll be at a cocktail party with Alexa Hampton next week so I thought I would "share the love" for everything Alexa.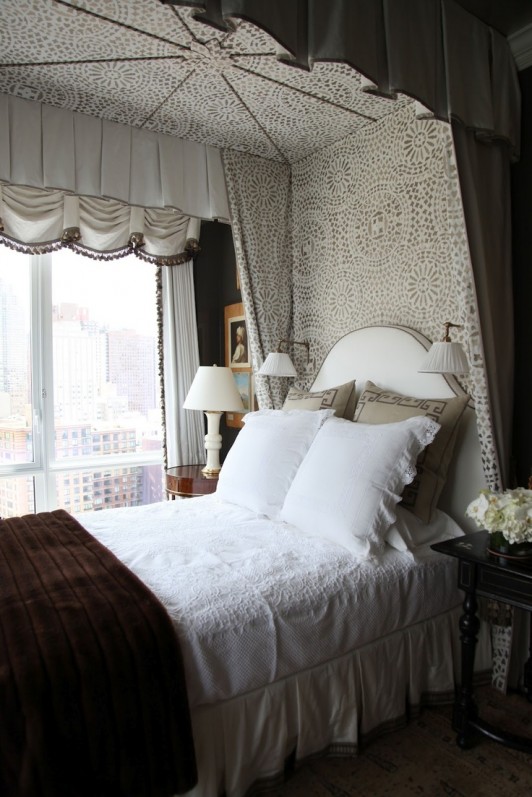 via alexahampton.com
A room with a view, and a bigger reveal of the lace canopy which I am absolutely "head over heels" for.  It's beyond exquisite, the individuals who created this lace-work deserve a standing ovation.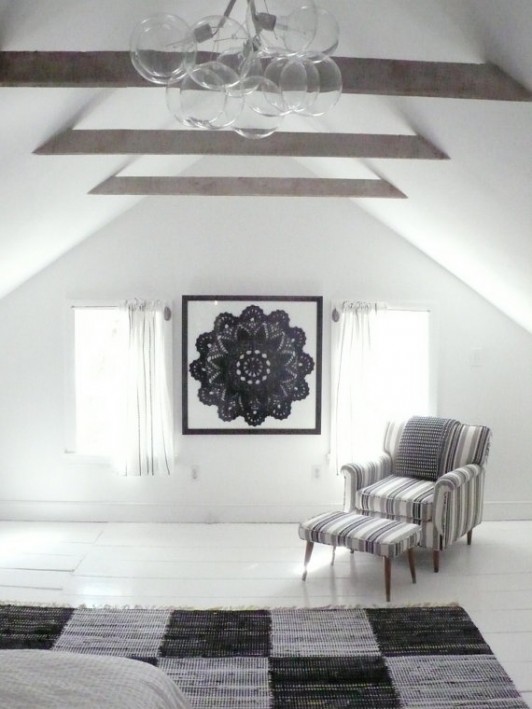 via etsy.com
If you don't want to commit to a lot of lace, a framed piece of decorative needlework can have the same impact.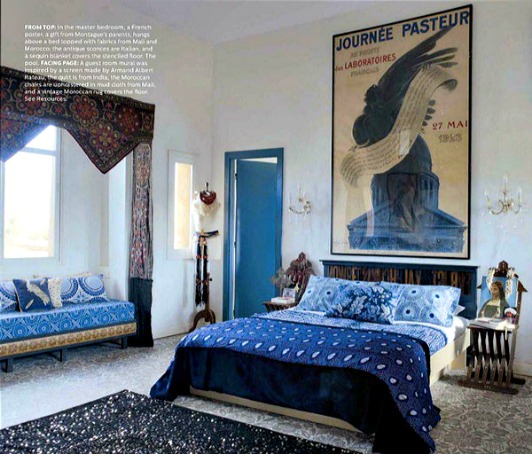 via elledecor.com
This room has a classic Moroccan flair, but the real standout is the stenciled floor with a lacy motif.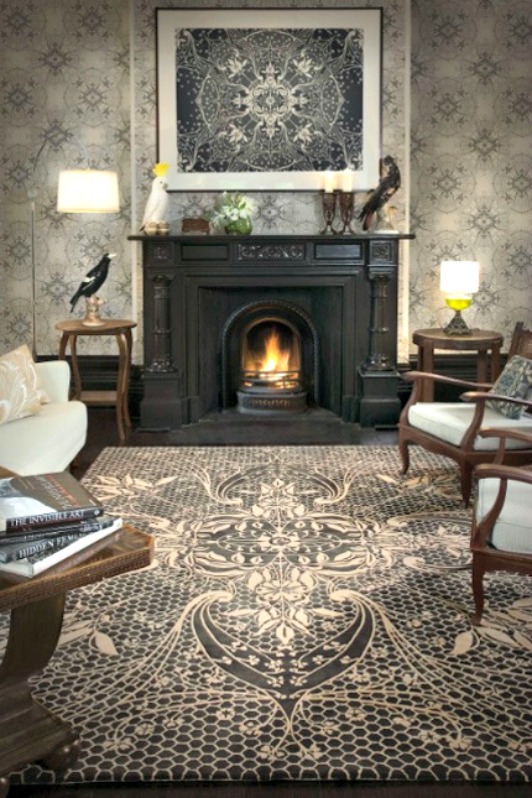 Who is Catherine Martin? She is not only married to Baz Luhrman (of Moulin Rouge fame), but she is a famous Art Director and Costume Designer who has edged her way into the world of interior design. Her rug line is just stellar as seen in the picture of her living room. If you have time visit her website at catherinemartin.com you won't be disappointed.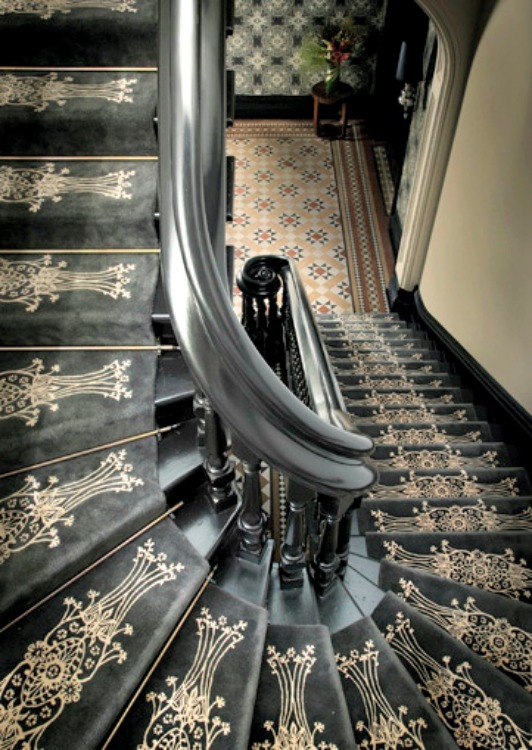 Another Catherine Martin creation, the intricate Lacy motif on this stair runner is simply tear evoking loveliness….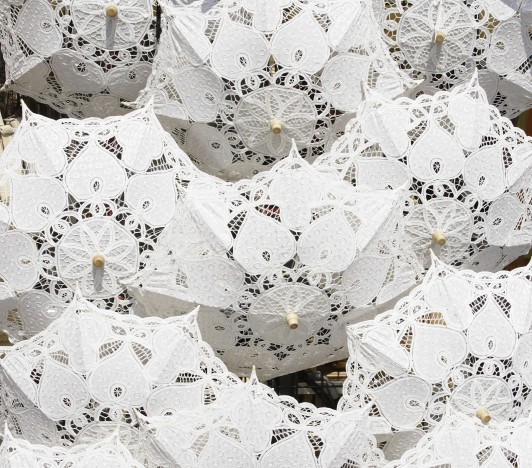 via theaceofspaceblog.com/Vicki Bolick
From a trip to Burano, Italy. I loved this display of lace umbrellas. Needless to say I came back with a large suitcase overflowing with the world renowned lace. 
Don't forget to visit my Pinboards (http://pinterest.com/bolickinteriors) Pinterest for more design inspiration.
Cheerio!