I survived Thanksgiving. The good news is that I didn't have to cook, not even boil an egg. My last post worked and "Operation Turkey Day," combined with public shaming of my relatives put me back at the grown-up table. I'm content to win this battle one holiday at a time.
We even coerced, bribed asked my mother-in-law to babysit, (there have been few opportunities for couple bonding since we adopted). Which was fine with the Fashionista because her Grandmother can't hear. So when she asks for candy, she always gets a "yes" from her hearing impaired "Nannie." The reason? She thinks the pint sized sugar monster asks if she can "Hide the Candy". Really? From who? (My mother-in-law thought she was hiding it from moi' so I wouldn't eat it). Seriously? I don't even like candy. So by the time we returned home from an afternoon of shopping, sushi and Santa, my daughter had become a human rubber band. I believe my mother-in-law will be investing in a pair of hearing aids before our next visit, if she doesn't I'll gladly buy her a pair and put them under the tree.
So during our "Fashionista Free" afternoon, we wandered the streets of Greenville, S.C. right down to my favorite shoe shoppe. Full of Tory Burch. In fact it was "Tory Burch Heaven". Sadly, Mr. B. ruined my bliss by stating loudly (so that all the blissfully happy female shoppers could hear). "It sure is Tory Burch heaven. It's where my credit card goes to die." Too bad Tory doesn't make duct tape. Because I'm pretty sure every female shopper in the store would have helped me tape his mouth shut. I forgot what it was like to shop with Mr. B., and I believe I'll be showing him my Christmas list from the convenience of our home, and a computer. So while I pointed out all things terrifically Tory…my design gene kicked in and my attention began to focus on the wall-covering. It was leather wallpaper and it was spectacular. In fact, I'm now considering it for our closet remodel…so when I got back to Casa B., I found some stunning examples of leather loveliness….Unfortunately, I didn't get a chance to snap any photos of the walls that inspired my change of heart (my phone died), but we both agreed that leather has topped our list, and we will be going "faux."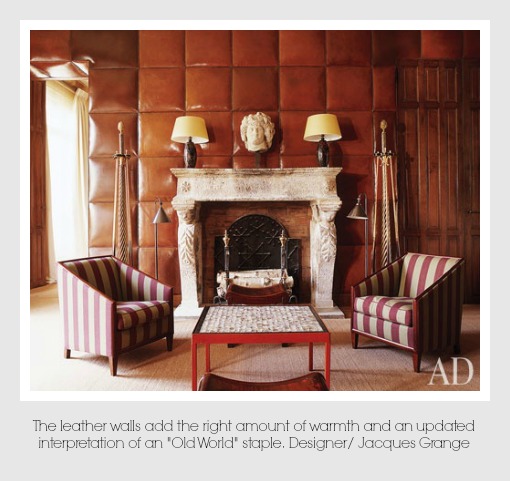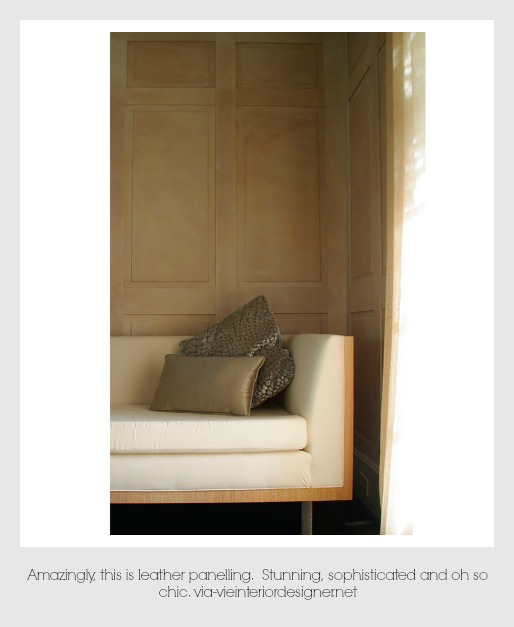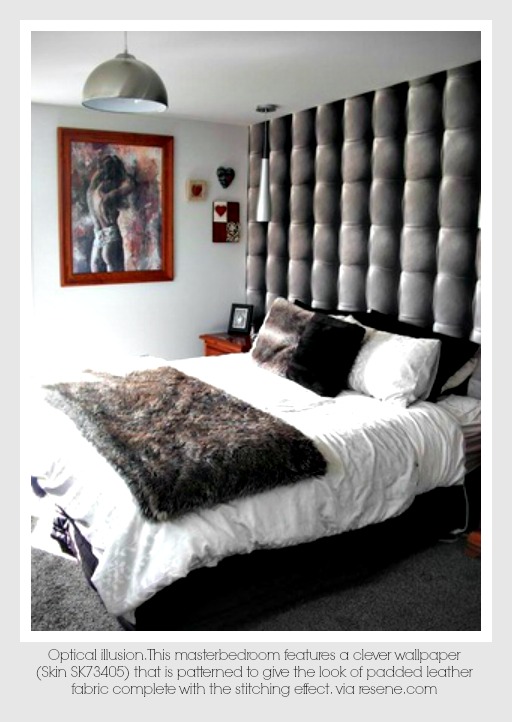 This "mornings musing", I drew this scarf for Mr. B. and if he reads this, it's all I want for Christmas. A red Tory Burch scarf.
I hope you had a great Thanksgiving, and I'm looking forward to starting Christmas decorating today. I put out our life size Santa, which means the holiday madness has begun. If you have any photos you'd like to share of your "Holiday Home" I'll be doing a special post on December 13, 2013. So e-mail your photos to bolickinteriors@yahoo.com and I'll pick some of my favorites (although I'm sure that they are all worthy of mention). P.S. Don't forget to visit my Pinboards for Holiday Inspiration, I've teamed up with some of top designers and bloggers to bring you the best of the best in holiday interiors .http://www.pinterest.com/bolickinteriors/top-blogger-designers-share-their-favorite-holiday/ P.S. if you are a blogger or decorator and want to be added to the group board just convoy me and I'll be glad to add you to the fun.
Cheerio!