Before I start planning a colour palette for a 10,000+ Sf office space, I thought I would do a quick blog post about a few of my favorite wall treatments that I captured on camera along the way (even one that I designed for Casa B. that I dreamed up on a napkin which eventually became a reality), the ones that just make me smile (after all it's Friday, so that's one thing that can bring the "happy" to this face…). The ones that I just looked through that just inspire me, and sometimes we all need just a little inspiration.
I'm loving the absolute peace at Casa B., no sounds of "Mommy, can I have a cookie, piece of candy, ice cream bar, soda, or can I play on your computer?" (yes, the Fashionista now gives me choices all in one long, "nails on a chalk board" question). Which blends with the "heavy metal concert front row and rockin it" volume on Mr. B.'s T.V. So, yes mornings at Casa B. are simply…blissful. A  perfect way to start the day, quiet, coffee and a little dreamin'.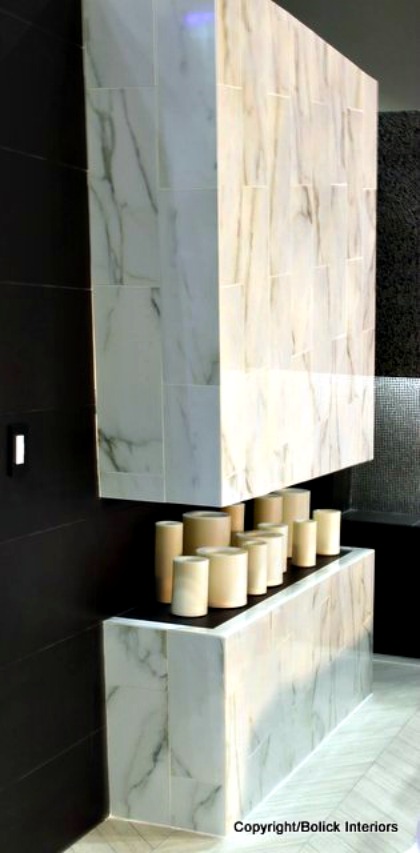 Photo/Bolick Interiors- theaceofspaceblog.com
From the Coverings Show, I fell in love with the concept of a "Candle Fireplace" encased in Carrera Marble. Simply gorgeous…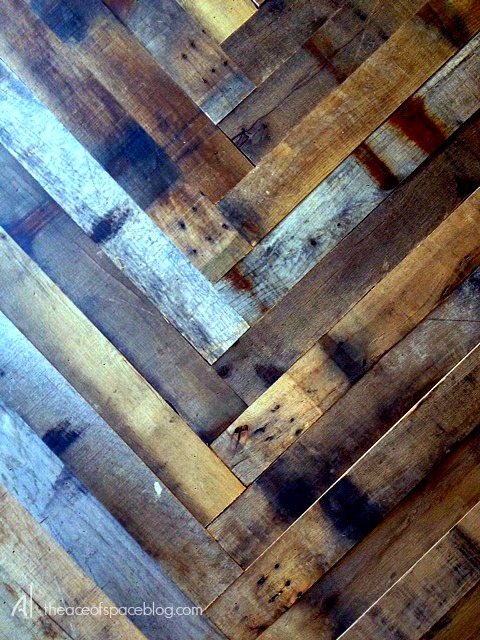 Photo/Bolick Interiors-theaceofspaceblog.com
This wall made from up cycled wood palette boards was so textural, and I adored the variation of tones that occurred from being a little weathered.  The entire wall was designed in a Chevron pattern, and since it was in a store, and the other shoppers were blissfully looking at clothes, I decided not to herd them out of my way…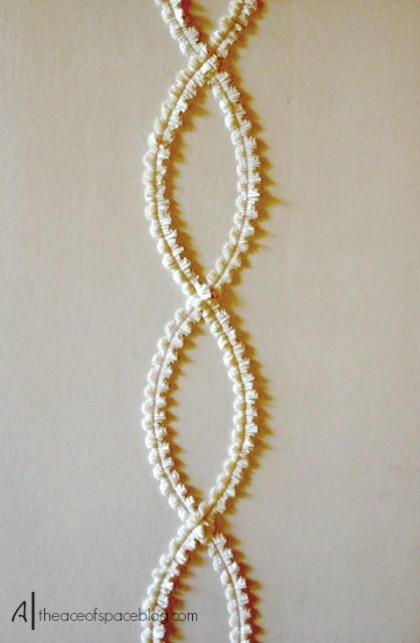 Photo-Bolick Interiors, LLC-theaceofspaceblog.com
Imagine this wall of Moiré Silk affixed with ruffled Passementerie forming a criss-cross pattern and repeated in one visually stunning pattern. Labour intensive, perhaps, but so very worth the effort…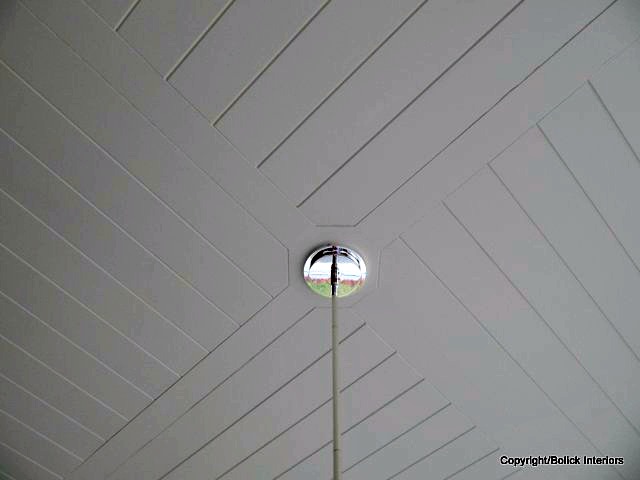 Photo/Bolick Interiors-theaceofspaceblog.com
A design that started on a napkin while waiting on a friend for coffee, which became a reality on the ceiling of our breakfast room.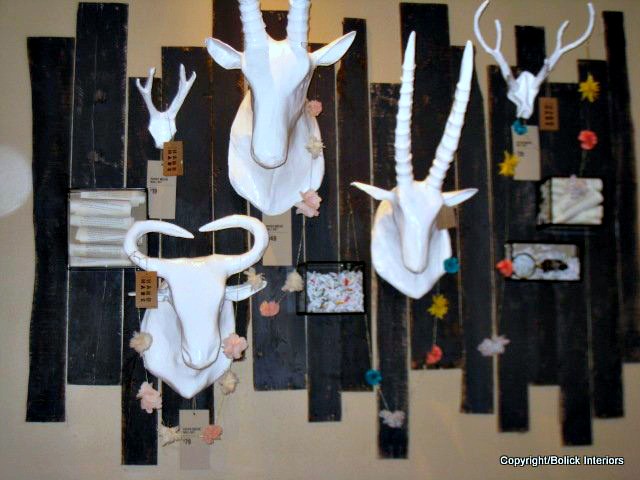 Photo/Bolick Interiors-theaceofspaceblog.com
From a wall at West Elm a few years ago…I loved this DIY Artwork, and if you used the smaller antlers (like I did in our mudroom) it could function as a unique place to "hang your hat."
Don't forget to visit my Pinboards on Pinterest for more design inspiration…
Have an amazing weekend…
Cheerio!