Ah…the sound of peace and quiet. The fashionista is in summer camp ("Glamping"). She left wearing a Lily Pulitzer sheath (her choice), a pink tutu bathing suit and Target flip-flops. (I am one proud Mama over the fact that she has mastered mixing high-end and low-end to perfection). So while she is kayaking, doing archery and hiking she will certainly look good, and the camp counselors will be wondering if I even have a clue what "Day Camp" is. I know she wasn't signed up for "How to Host the Perfect Garden Party for Pee-Wee's", but can't a girl enjoy the outdoors and look stylish too?
This week our Mother/Daughter project is a vegetable garden, and so far she's decided she wants Hot Peppers (evidently they are cute), Carrots for Ellie (the horse), one Pumpkin, 2 stalks of Corn, and lots of Chocolate Mint (because she loves chocolate, and I couldn't break her heart by telling her that it's not real chocolate). Of course, Mr. B. hasn't gotten near the shovel, he believes that gardening is "for chicks." Although, I bet if I could figure out a way to wheel out his 72″ T.V. during  an Atlanta Braves game we could get him to help us during the commercials…(meow).
So in between putting the cutest little seedlings on "God's Green Earth" into the freshly tilled soil, I found time to meet with a few clients. While one of my design clients was talking about her latest idea for a bathroom remodel, I was fixated on the fireplace and imagining it filled with something really eye-catching rather than burned out ashes and soot marks. An absolute pet peeve of "The Ace"  is having an empty fire box during the summer months. I thought I would share some of my favorite ideas for turning that empty space into an interesting and unique place to display collectibles…(and Janie this is for you)…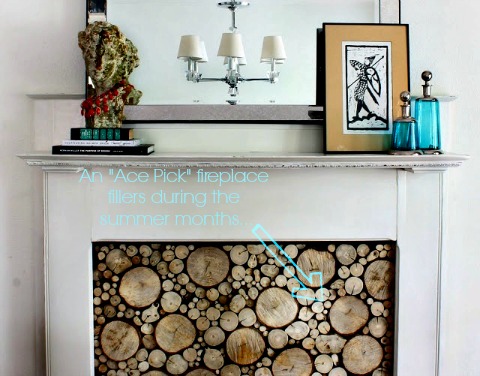 via freshome.com
Stacked logs arranged in varying diameters creates a work of art.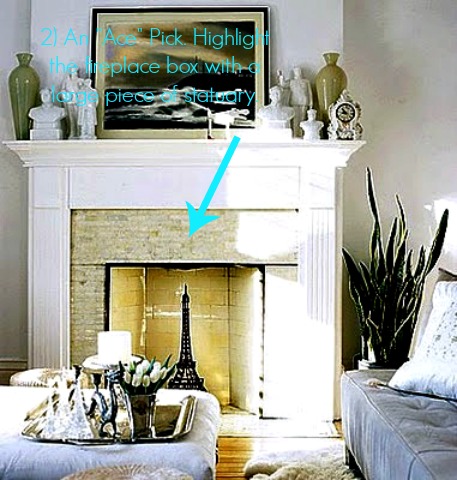 via little-inspirations.blogspot.com
Fill the empty fireplace box with a unique piece of statuary.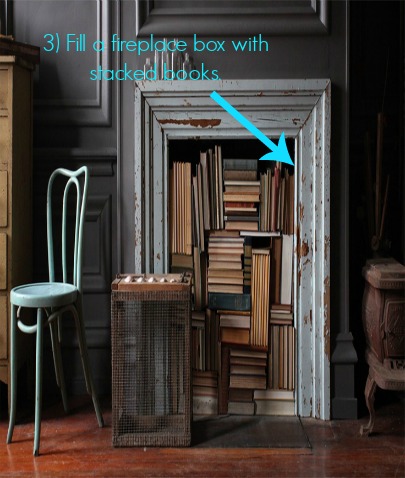 via tumblr.com
Not sure what to do with books that are destined for the garage? Stack them in the fireplace…a creative way to store books while creating a unique focal point.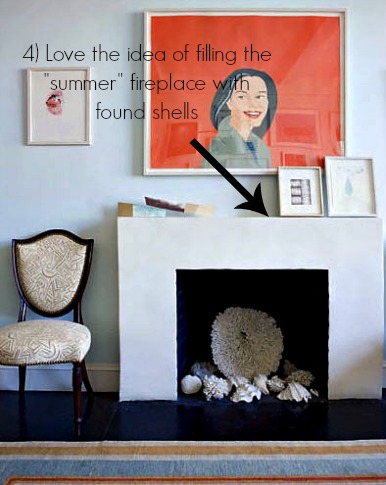 via realsimple.com
I love anything that has to do with the beach, so filling the fireplace with shells is the perfect definition of summer.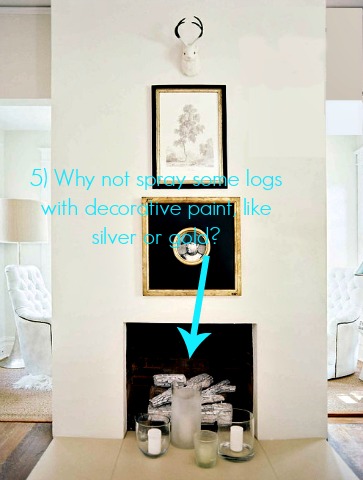 via apartmenttherapy.com
Want to spruce up fire wood? Spray them silver or gold…(just remember to use real wood not gas logs).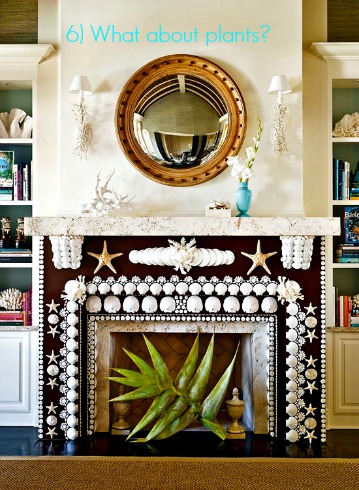 via housebeautiful.com
Gorgeous greenery can hide unsightly gas logs…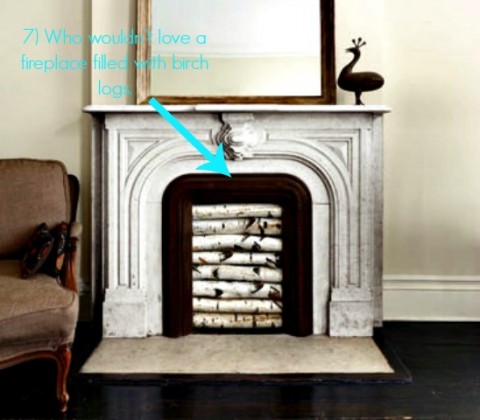 via realsimple.com
Anyway you stack them, birch logs always look so very rich.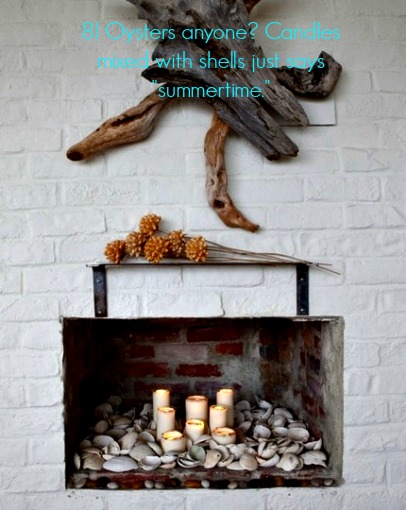 realsimple.com
Shells, shells and more shells…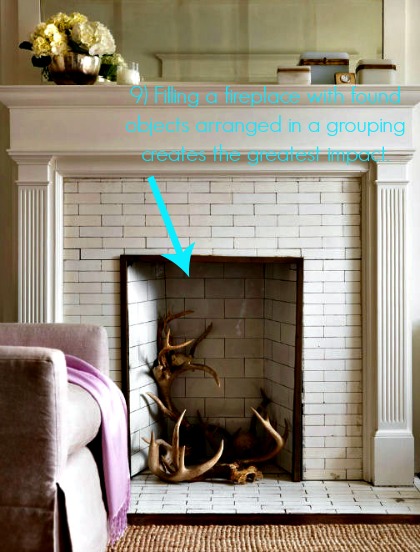 via wbdnideen.minimalisti.com
Anything arranged in groups always creates a impactful focal point in a fireplace.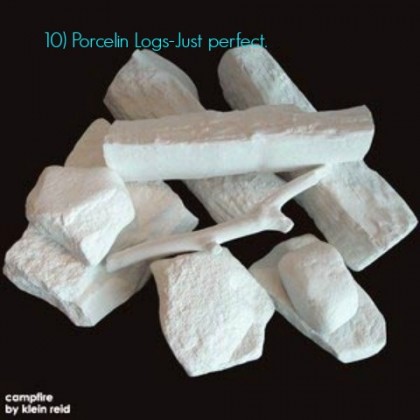 via apartmenttheraphy.com
These porcelain logs are on order and arriving at Casa B. just in time for a summer soiree.
Of course don't forget to enter the #beautifulswitch @ Pinterest Challenge from LegrandNA for a chance to win some fabulous prizes, including $500. to Lowes and pinned items from the adorne Collection. Go to http://www.legrand.us/adornechallenge for more details. (P.S. I'm one of the judges). I do want to mention that I am not receiving monetary compensation, but fabulous product.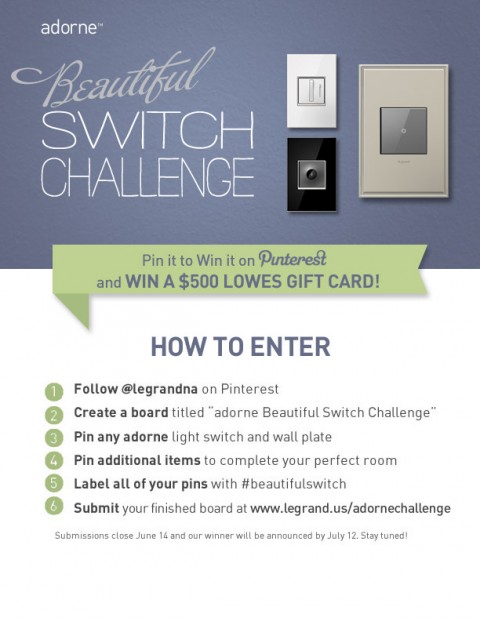 As always don't forget to follow my Pinboards on Pinterest for more design inspiration…