We just got back from our last vacation of the summer, and like most migratory Atlantan's we went to the beach. Yes, I braved getting sand in my shoes, and salt water in my hair just to get a little R&R. In all honesty, I love the sea…some little known facts about "The Ace," I am a coast guard certified Sailor, I can drive a boat up to 48,' (at least that's the largest I've ever driven), I can snorkel for hours-at least until someone yells "dinner," I can paddle-board, windsurf, and at times enjoy simply floating on the water on a rubber dingy. I grew up surrounded by water, and snow. The best of both worlds really. So on to Seaside, Florida. A much touted master-planned community by Andres Duwany, who also designed the community I live in. Although, it's fairly close and only a six hour drive, I never like to vacation where you see the same people, and Atlantan's flock there in droves. Not a bad thing, but it certainly causes you to make sure that every hair is in place (at least underneath a fashionable straw fedora), lipstick is on, and your shoes come from Burch, Choo or Spade (sounds like a coastal law firm). As someone who likes to travel incognito, and wear snorkel flippers pretty much everywhere, it becomes a bit of a challenge.  So after much coaxing from Mr. B., we went. I found it charming, and not quite as frenetic as I imagined. The first thing I did? Visit the shoppes, snap a few for my readers, and find a secluded area of the beach where The Fashionista and I could snorkel uninterrupted by the crowds until chow time.
I know much has been written about Seaside- so I don't want to go down that same path to coastal chic. Over the past month I have been saving some pictures of interiors that are fresh, and less published (hopefully). Now that we are looking at a vacation property on the beach, I have been looking at inspiration everywhere, and wanted to share some of my very favorites, and a few that I captured on vacation…Now for the announcement- since Summer is all but over, we'll be posting three times a week starting next week, and in September we will be bringing you "The Ace" five days a week! Including a new section "Entertaining with The Ace," which will focus on dining, tables-capes & restaurants we visit…I look forward to bringing you tons of inspiration from the world of dining, and share some entertaining tips from some amazing talent…so check back often.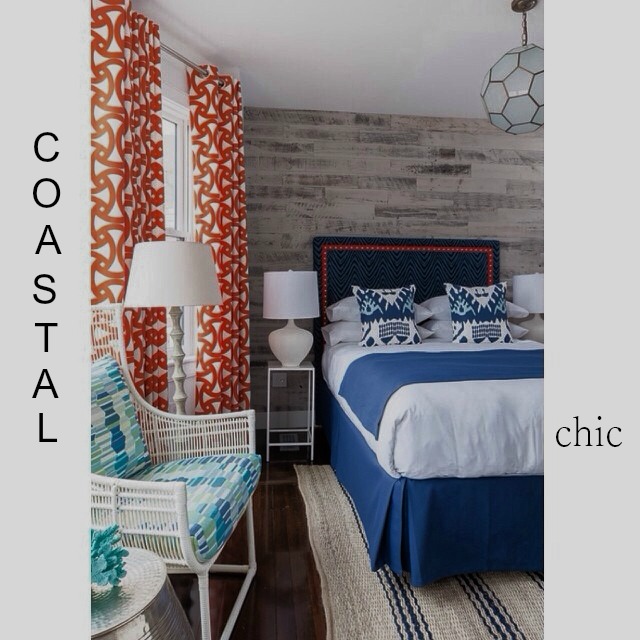 Design/ RR Interiors
This design is for the Lark Hotel. Of which, should be on everyone's bucket list. The perfect example of how not to look like a hotel, and more like a coastal retreat. The pattern mix is simply refreshing.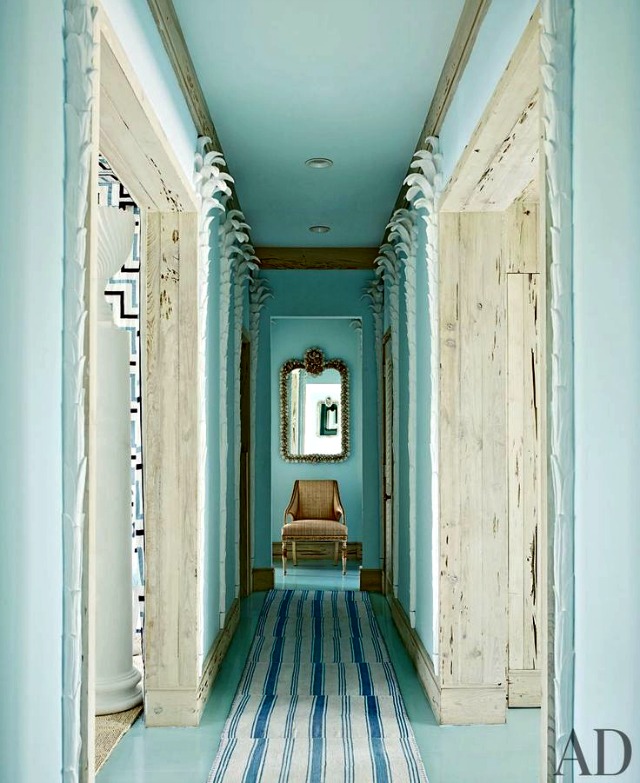 Designer/ Miles Redd
Stripes for miles in a sea of blue. The palm relief that is repeated on the wall is design genius at it's finest.
Photo/ Vicki Bolick-The Ace of Space Blog
I love wall treatments, and a simple "1×2″ board repeated on a wall is classic. From Pizitz.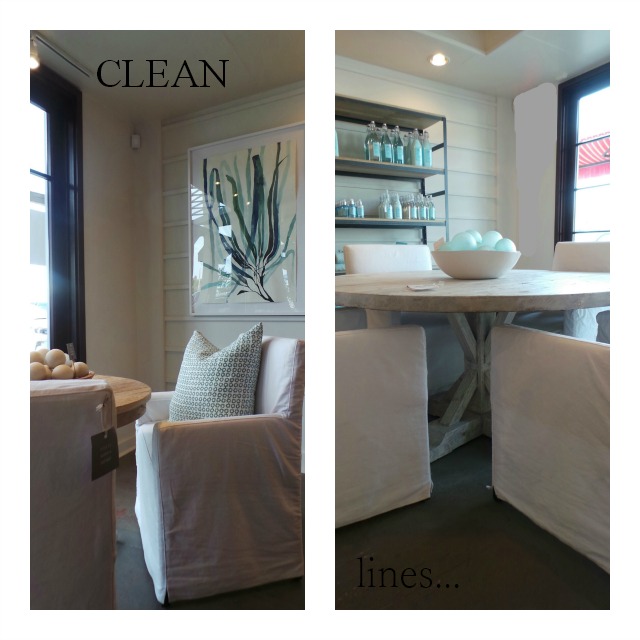 Photo/ Vicki Gladle Bolick-theaceofspaceblog.com
From Pizitz at Seaside. I thought these vignettes were the antithesis of the simple charm found in this coastal town…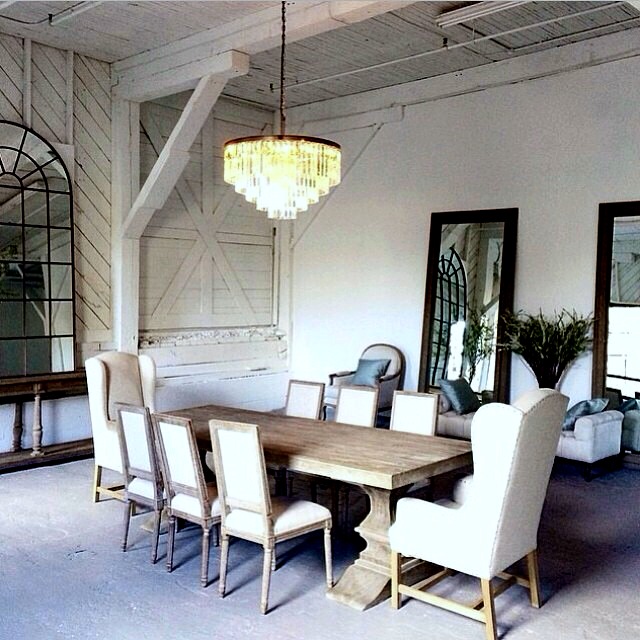 Designer/ Jamie Moore
The architectural detail in this space is utilized to perfection, and the furnishings are the perfect accompaniment…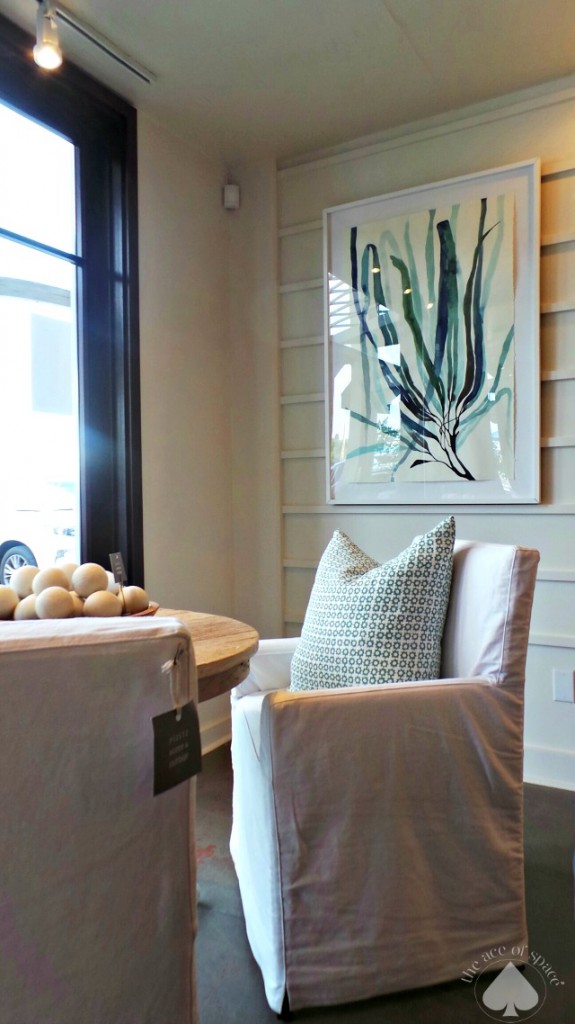 Photo/ Vicki Bolick-theaceofspaceblog.com
Who doesn't love a quiet corner? Photographed at Pizitz in Seaside, Florida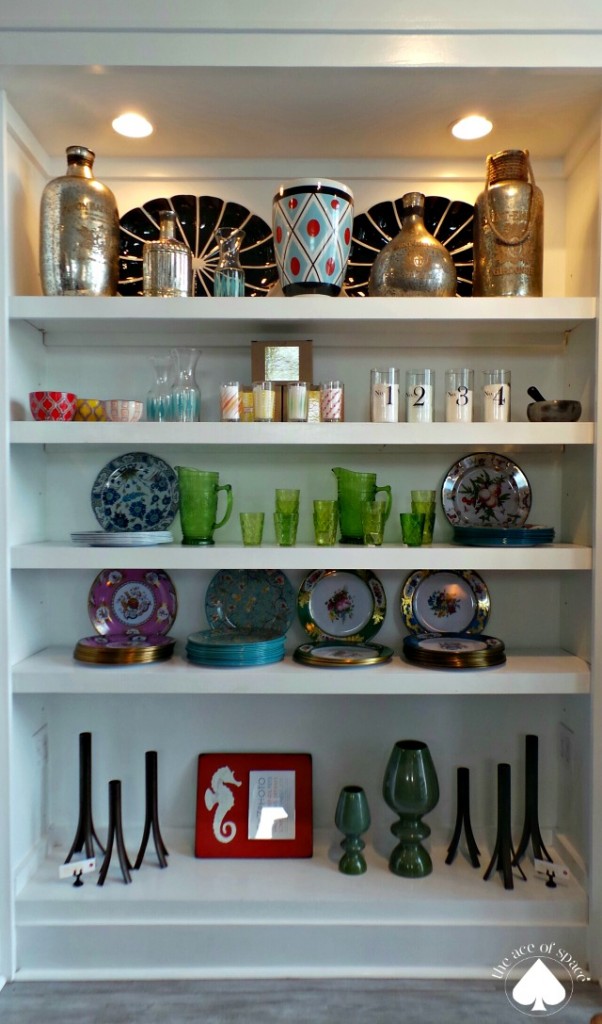 Photo/ Vicki Gladle Bolick-theaceofspaceblog.com
Whoever styled the shelves in this store has a seriously talented "design eye." As we all know bookshelf styling is an artform.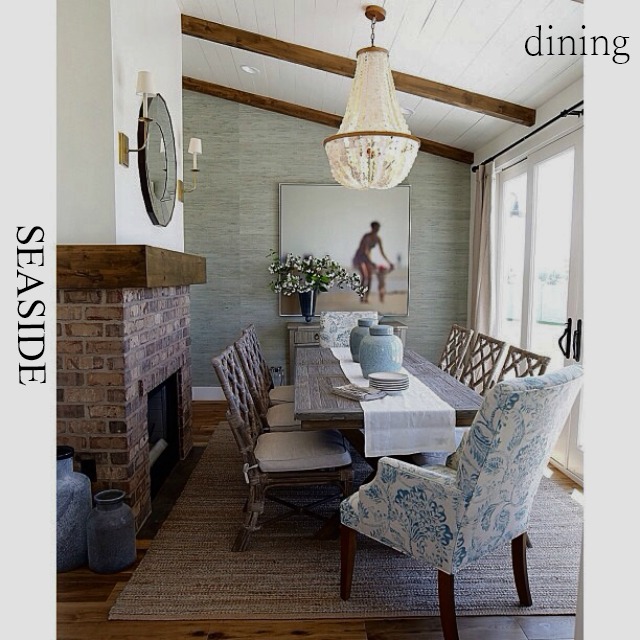 Photo/hiyapapayaphotography.com
This dining space is from the Utah Parade of Homes, although Utah is not a coastal space, this dining room pays homage to seaside style from the natural grass rug to the Capiz shell chandelier.
Don't forget to follow us on Pinterest, Instagram, Facebook & Twitter for more design inspiration…Starting next week we will be starting our bathroom renovation. We partnered with Kohler so it's going to be an exciting design collaboration (with a lot of fabulous products including a custom designed dual vanity). I'll be sharing pictures of the progress along the way.
As always,
Be Inspired. Be Amazing.