There are three designers that I not only wear, but whose furnishings and/or accessories can be found in an eclectic mix throughout Casa B. Yes, most of you know that I love Tory Burch, Kate Spade and Ralph Lauren. The latter of which has been a staple in my closet for as long as I could spell his name in pen and not crayon. Yes, that long. As a design blogger, I get a lot of catalogs, and access to collections before the glossy pages end up in your mailbox. Sometimes, it can be overwhelming, but my job is to sort through it all for my readers, and I wouldn't change a thing. So in the past few years, I have been getting magazines from Ralph Lauren, they are introductions to his upcoming collections. Simply put they are breath-taking. He wears luxury like a second skin. In the current issue (some of the images included were from the 2011 home collection), I not only know what is upcoming in the world of home fashion, but I also feel rather close to his family, of whom are often featured in sets across the globe-Tuscany, London or other major metropolis.' He makes jet-setting look easy if not fashionable, and I am transported into a world of fine living, and I like it. This multi-million dollar brand has assaulted our senses with the finer things in life, from the hills of Tuscany to modern London. Ralph Lauren is no longer synonymous with worn horse leather chairs paired with tartan sofas, but it has evolved into country chic and old world glamour. Fall at Ralph Lauren is a "time of sensuous fabrics and rich textures, of color…" The catalog and collection are opulent, and luxurious from furniture lacquered in glossy black to black porcelain and 24K gold tableware. The offerings in his home furnishing collections are vast, and timeless whether it focuses on organic linens or Leather and gold Leaf Louis XV tables, there is always inspiration for everyone. It's a lifestyle, and an attainable one even if we can't travel to glamorous destinations in a private jet.
When I was in NYC in the Spring for the Architectural Digest Show, I toured the tables for DIFFA, most of which were designed by some of the top names in our industry. Of course, the team at Ralph Lauren created a tablescape that I was quite taken with, it was ethereal and romantic from the draping of natural fabrics to an over-sized floral chandelier hanging from a pergola-esque structure. The latter made from wood that looked it had washed up on the beach, a patina that can only be achieved by the effects of sun and surf. Yes, Ralph Lauren also has re-defined the look of romance, and so beautifully. I wanted to share some images from his latest collection, of course Fashion Week is always buzzing about his pieces, several of my very lucky friends were invited to a chic and unique party at Central Park in NYC during the unveiling of his Collection for Fall 2014. How lucky were they? So until I get an invitation, I say "dream on dreamer…" Now for a little visual treat and inspiration…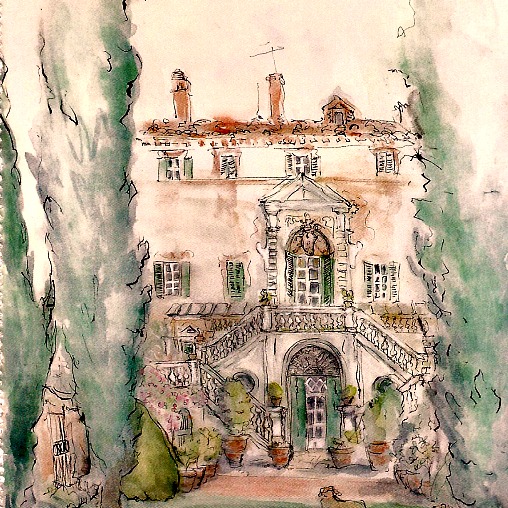 Photo/ Ralph Lauren
This rendering is of Villa Cetinale, the setting for part of the mens collection…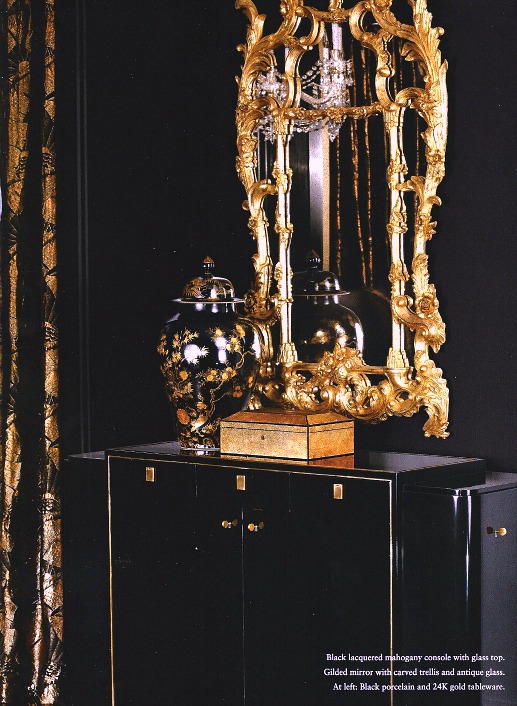 Photo/ Ralph Lauren
All that glitters is gold and black….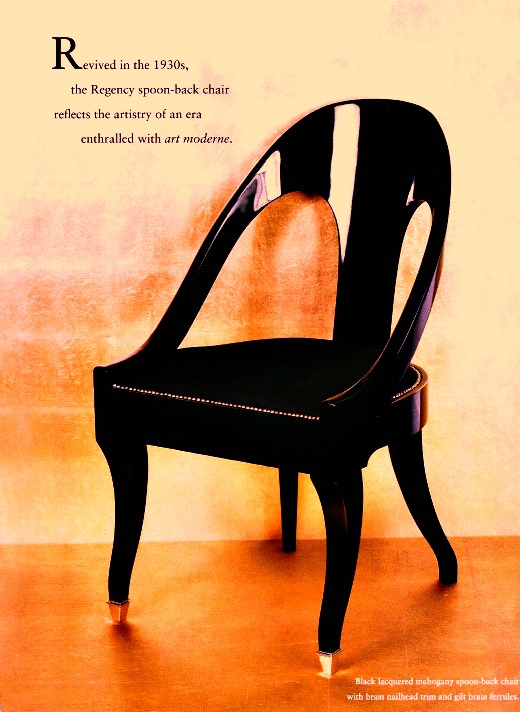 Photo/ Ralph Lauren
The sophistication of black lacquer…
Photo/ Ralph Lauren
Harking back to the 30's and old world glamour.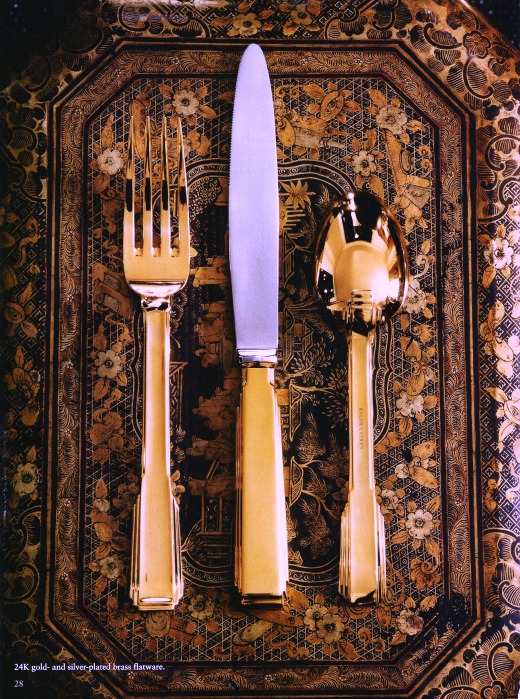 Photo/ Ralph Lauren
Gold and black are synonymous with luxury and sophistication, and are always timeless.
Photo/ Ralph Lauren
It's a glamorous life…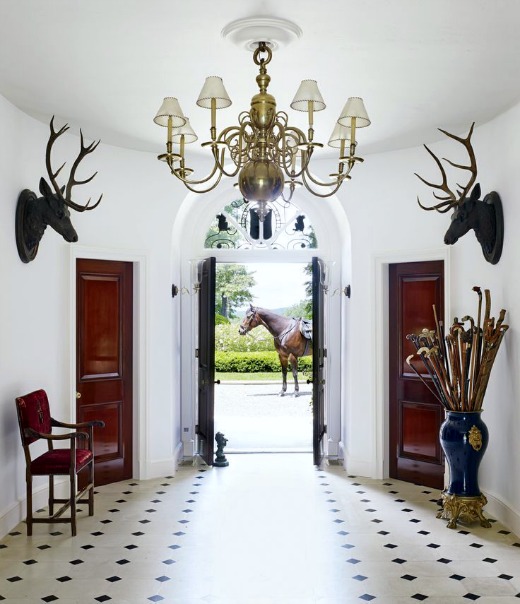 Photo-Architectural Digest
The home of Ralph Lauren (no further words necessary)…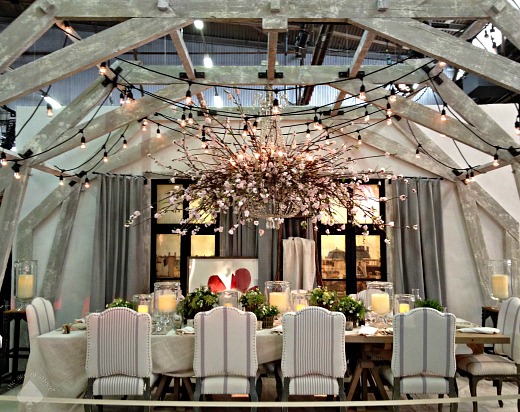 Photo/ Vicki Gladle Bolick-theaceofspaceblog.com
The DIFFA table designed by the team at Ralph Lauren during The Architectural Digest Show, although all the tables were noteworthy this was by far one of my favorites…
I hope you enjoyed a little taste of the new collections at Ralph Lauren, and as always don't forget to follow us on Pinterest, Instagram, Facebook & Twitter for more design inspiration, and upcoming trends. The social media icons are located at the top of the page…
Until next time,
BE INSPIRED. BE AMAZING.