Ah…the sweet smell of java. I stayed up past my self-imposed curfew to watch the first season of Dowton Abbey, and I am addicted. If you've never watched it…it's a must. Quite frankly, I love anything that has to do with England, accents, "The Royals" aka Will and Kate, Stella McCartney, Martyn Lawrence-Bullard,  I could spend all day just perfecting my "smashing" list of all things British. We had just returned from Charlotte, NC and I couldn't sleep so I thought maybe I'll watch one episode…ah…good intentions.
While in Charlotte, we spent a whole afternoon at my favorite mall, South Park, and it's  just fabulous. I bought a pair of turquoise (my signature colour) Jimmy Choo's, an early Valentine's Day gift for the next 10 years. (I had to borrow into the future and I should be flush in the year 2023). So worth it…I really tried to just shop, and I was pretty successful until I stopped by the Lily Pulitzer store, I picked up the most adorable dress for our six year old to take on our spring cruise, and really, really tried not to look at the handpainted walls. In fact, I actually asked a few patrons to move out of the way so I could get some close-ups of the exquisite detail, and then my phone just died…yup yours truly forgot to re-charge before going out into the big ole world of inspiration. It must have been a sign, more shopping and less work.
Now a little favor…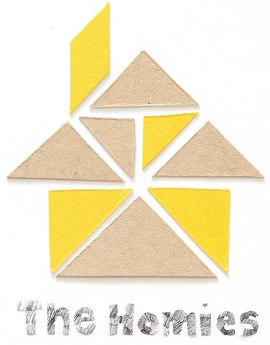 If you are a fan of the "Ace" I wanted to enlist your help, I have been nominated for "The Homie Awards" at Apartment Therapy along with so many other fabulous blogs (It's truly like the Oscars of the blogosphere). Of course to save face, I was hoping to at least get into the "Top Ten," a lofty goal when you see some of the fabulous blogs that are on the list. But, I always say dream big. The voting process takes a little effort, first you click on the link here: http://www.apartmenttherapy.com/best-home-design-inspiration-blog-the-homies-2013-183531  If you are already registered with "Apartment Therapy" you scroll thru the list, find my name and just hit the button. If you aren't registered, you'll have to provide some info before proceeding. I am so honoured to have been nominated, and have the support of those who follow my blog.
On a side note: We are almost finished with the "mega-project" and honestly I'm going to be a little weepy when it's finished…we deliver the last piece of furniture tomorrow. Then next week we add pillows, more accessories, lamps, and have my client make some decisions about pendant lighting in the kitchen. Since we had a custom light made from a Chinese birdcage in the breakfast room, and some gilt toned table lamps with an orb base in the Keeping Room. I really wanted something over the kitchen counter that transitioned perfectly with the rest of the lighting in the space. So here are some of my top choices that I found while hunting for the "perfect pendant lights."
Photo credits: 1) furnishlyst.com, 2) dunlinhome.com, 3) visualcomfort.com, 4) The Hampton Show House, 5) visualcomfort.com, 6) dunlinhome.com, 7)woodlandslifestyle.com, 8) redinfred.com
What are the two that I'm proposing? No. 2 & 6. What are your picks?
Cheerio!
Thanks for stopping by!