This week I finally said it, out loud. I am a Design Blogger who used to be a Designer. There are no more blurred lines. I've always been a big supporter of people following their dreams, only I never took my own advice. So today, I found myself clarifying what I really do for a living. I was asked by a brand that I've been dying to work with, (a dream come true moment when they reached out to me)…then the question came- the ONE that I've always dreaded. "We'd love to work with you, but we wondered are you a blogger or a designer?"  Honestly, I was hesitant to let go of what I put my heart and soul into for the past 12 years. But, it was time to say it out loud. I AM A DESIGN BLOGGER. Because this is what I love to do. Let's face it, as we get older following your dreams becomes really, really important, and so I am. Tick tock.
I'm also a writer. It keeps me up at night, putting together blog posts and finishing touches on the book that is in the pipeline. I am  a career blogger, a road warrior of the written word. I get to write about what I love-which is design, 24/7, my dream.
I decided to celebrate my revelation by going to one of my favorite eatery's in Greenville, S. C. (where I am this week). While I was contemplating the menu choices (seriously is everything in the South, smothered, covered, country-fried, or sugar coated?) and wondering if I should get the field green salad with a country fried pie on the side, patrons of this well-heeled establishment were headed over to Anthropologie across the street. Visiting this "purveyor of the fabulous" wasn't in the cards for me because a quick look around becomes an extended visit that usually ends with a few bags full of housewares, and maybe a top or two. Combine that with the knowledge that Mr. B. is going to question me about spending a few hundred dollars just window shopping (he has perfected the art of interrogation), and the risk may not be worth the reward (seriously I do go to Anthro to window shop). Who doesn't get positively giddy looking at the store vignettes? Yes, I gave into my Anthro cravings, and it was worth the trip.
This lifestyle store puts a fair share of creative muscle into their displays, rivaling that of my beloved ABC Home in NYC. The former is an emporium that leaves you with the feeling that you just went through an attic full of great estate finds. I walked out with tons of pics, a bag full of goodies, and a little inspiration sparked by a paint splattered chair. So if a Jackson Pollock original isn't a possibility you can still introduce this artistic aesthetic into your home through affordable paint splattered furniture, walls or accessories adding visual appeal from high-end to rustic interiors. Some of my favourite paint spatter pieces have been rugs and walls…but some of the furniture offerings are positively mind-blowing, and if you are a proficient DIY'er  get a bucket of paint, and let the creative juices flow.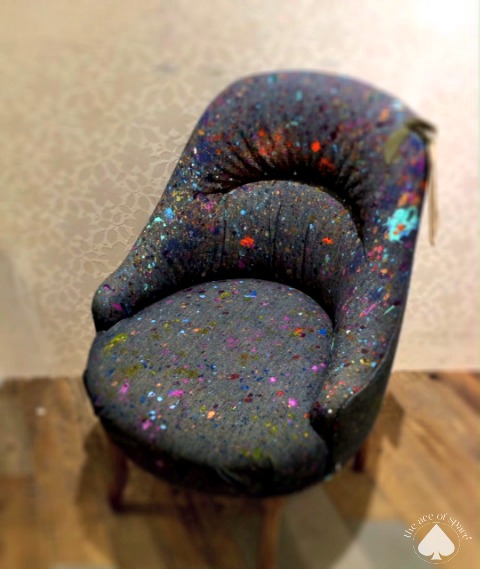 via theaceofspaceblog.com
The chair that has inspired so many ideas found in Anthropologie.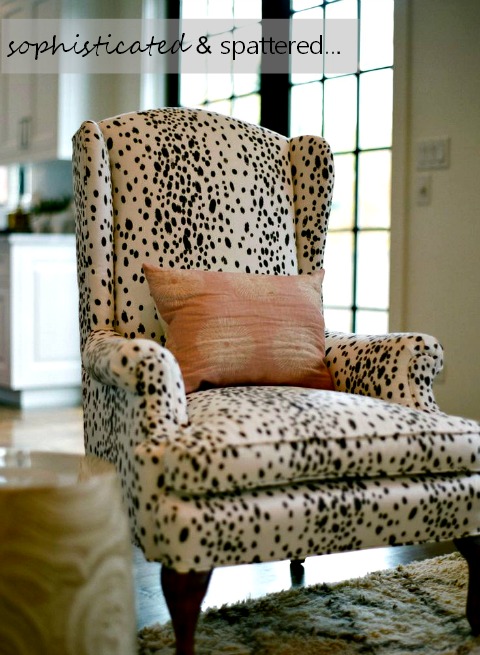 via Yazy Jo
This has to be one of my favorite chairs of all time, it can be dressed up or dressed down…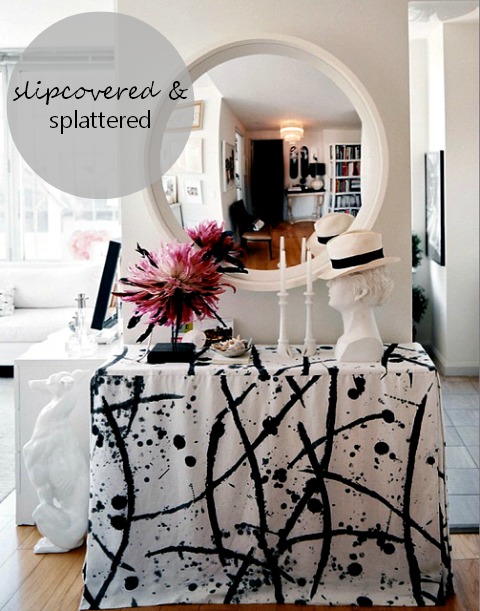 via Lonny Magazine
The fabric on this slip-covered console is actually manufactured…but oh the possibilities…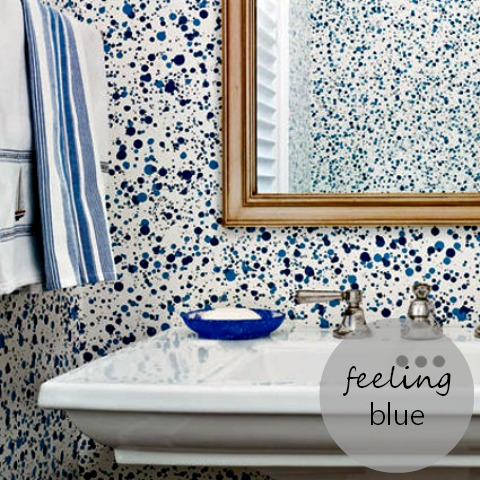 via yohomepage.com
Spattered in blue, a wall-covering from Hinson & Co.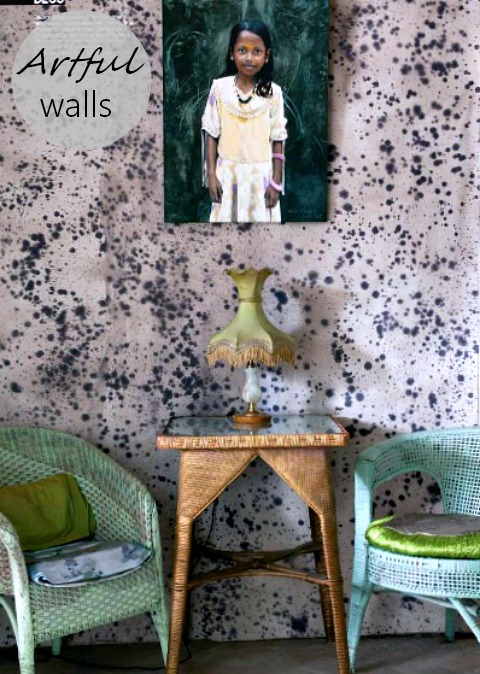 via Elle Decor
This splattered or spattered mural is in the home of the artist couple Lili Nalovi & Jesko Willert…
 Photo/ Angie Hranowsky
This paint spattered shade is from an interior designed by last weeks "Tastemaker," the fabulous Angie Hranowsky…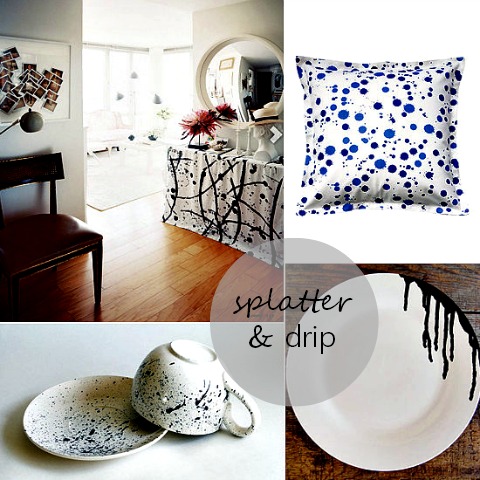 via casasugar.com
Or just a little bit…take your pick.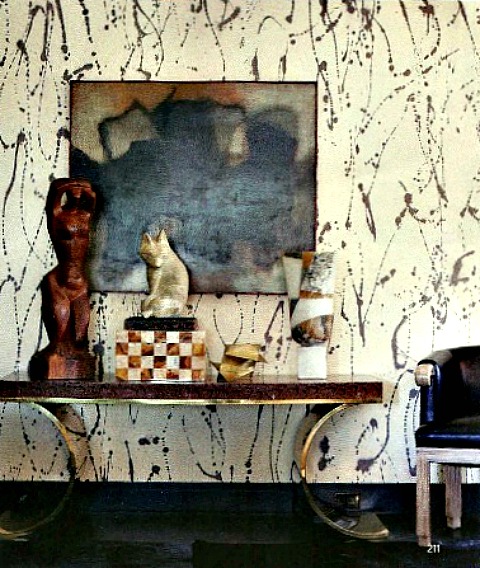 via Elle Decor
I'm not sure what I love more the walls or the drool-worthy console…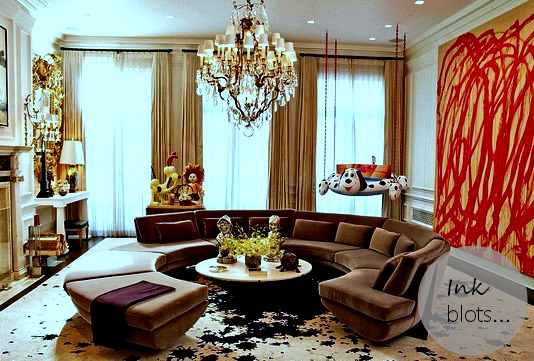 Designer/ Kelly Werstler
Who doesn't love the eclectic glamour of Kelly's spaces? And that rug…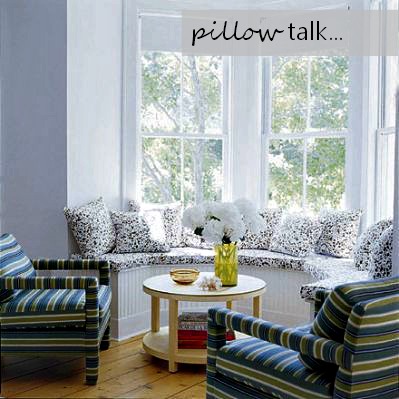 via Elle Decor
This is the home of Sarah Jessica Parker, the paint spattered fabric from Hinson & Co. adds to the fresh, eclectic vibe of this room in her Hampton's home…
I hope you are inspired to think outside the proverbial box!
As always don't forget to follow us on Facebook, Pinterest, & Instagram for more design inspiration. Also, we are looking for creative types to join our team as part of our "Entertaining With The Ace Series." If you are a writer and are interested in writing for an award winning blog-convo us in the comment section.
Be Inspired. Be Amazing.
Thanks for stopping by!