Today, I feel like I'm off to the races…meeting with a workroom, clients, fabric stores, (lunch with a friend with lots of catching up to do..Note to self: Allot 2 hours) picking up fabrics, lighting, stop at a furniture showroom, check on painters, attend a Anti-Bullying event at Mitchell-Gold in the ATL, and then whew..back home, prop feet up on the ottoman, take a nap, dinner, bedtime and then back at it again tomorrow.
And that is the life of a designer…
Several weeks ago I went with the family to a game preserve near Charlotte, N.C., it was an amazing sanctuary for all things Africa (minus the pot-bellied pigs and domestic deer roaming around en masse). What? Do the owners watch Animal Planet? Because as far as I know domestic swine don't roam the plains of Africa. I felt inclined to overlook that minor detail because the munchkin loved it, and Mr. B. well he told me that this pretty much took the place of any future trip that I may have in mind to the wilds of the Serengeti (I think not). Our excursion to the Lazy Five Ranch is the inspiration for my colour series this week, from the caramels, browns and creams of a Giraffe to the iridescent green of a leopards eyes. So here's to all things that roam the plains of Africa..(minus the pot-bellied swine of course).
This custom colour palette was designed by moi´ with a jungle cat in mind. From shades of brown to those amazingly iridescent green eyes…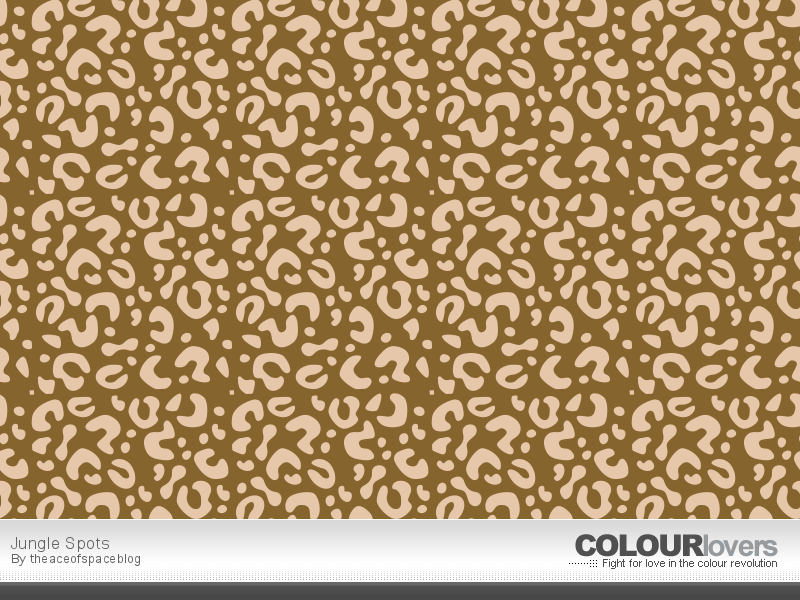 Then I chose 2 colours from the palette and custom designed a fabric in a stylized leopard print…hopefully in the next few years I'll be coming out with a fabric line that I have been working on…and that is just a glimpse into the "process of inspiration" with all it's possibilities.
This is the home of the amazing Diane Von Furstenberg, and it's just as spectacular as her clothing line, right down to the drool worthy vintage chairs covered in Zebra.
Interior/Sabrina Linn
This sophisticated modern interior takes a walk on the wild side with the addition of the animal print painting…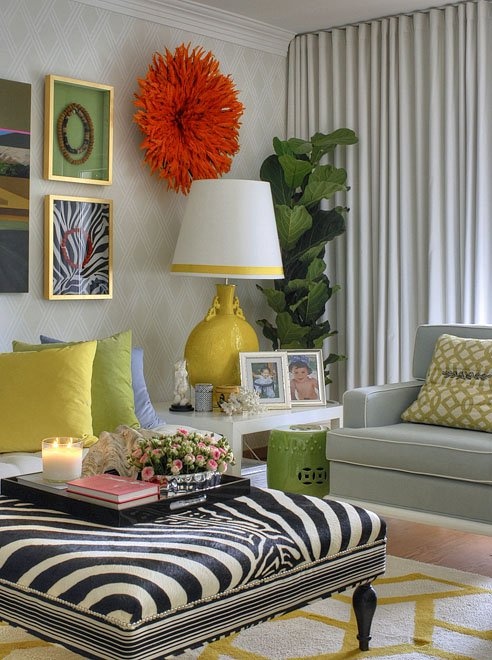 VT Interiors
This interior is just popping with colour,  the dominant yellow is grounded by the addition of the Zebra print on the ottoman. Of course, I am head over heels for most graphic patterns and the rug is no exception.
Rachellabelle Interiors
 This room is positively a stunner, and in the background you can see into the dining room (which is equally as noteworthy), and I'm just dying because I so want to live here. This picture has been floating around my office for quite awhile, because it's packed with tons of pizzazz from the Zebra rug to the Louis Vuitton trunk ( of which is on my Bucket List for "Things I Truly Deserve").
Interior/Brian Watford
This room is just so glam, and I am totally head over heels. Not only does this space have the perfect mix of animal prints, but it is in BLUE! If you know me you'll know that blue is my absolute obsession…
Design/Erinn Valencich
I think I'm seeing a pattern here, I may have a serious obsession with Zebra prints because I just realized most of the pictures have them in it… I have several questions: How long would it take to transform my office into this scrumptious space? and…Would Mr. B. even notice?
Miles Redd
Sometimes "less is more" and sometimes "more is more." This room is the definition of drama, from the oversized Lion artwork to the Zebra print doors. It is the home of one talented designer…who I wished lived in the ATL because I could definitely see us sipping on champagne and sampling some caviar. A girl can dream right?
Until next time…
Thanks for stopping by!