This has to be the craziest, busiest time of year for us…orders to be processed for delivery before Christmas, and I think we have a great chance of pulling off some miracles before Santa comes to town. Which means the inevitable holiday invites to the swanky residences of several favorite clients. Maybe even a present or two under the tree? Anyway, a girl can dream right? P.S. I even have my cocktail attire picked out just in case….the LBD, some sparkle and my one and only pair of Christian Louboutin shoes, the "Fifi 100" pumps. I'm not going to lie, I didn't buy them, they were an unbelievably generous birthday gift from a close college pal, residing in Stockholm ($$$), who sent me a pair after I mentioned that they were on my "Bucket List of Things I Dream of", and something that Mr. B would never let me buy in a gazillion years… (I am still gravitating between shock and unadulterated joy over this amazing gift).
So many sleepless night follow the design phase of most of my projects, and don't even get me started on fabrics, because instead of counting sheep at night I am counting pattern repeats. The good news, busy=the best dieting strategy that a girl could ask for. Lifting fabric bolts instead of weights, running up and down flights of stairs for cardio. Not to mention what moving furniture does for the pecs.
And so goes the life of a designer, the good, the bad and the advantages of hard work. Since I have been also living and breathing colour palettes this week, why not share a little inspiration garnered from a visit to a animal sanctuary last month outside Charlotte, N.C. This avarian paradise housed the most amazing collection of nature's fine feathered friends…
 From the lustrous, vibrant plumes of a peacock…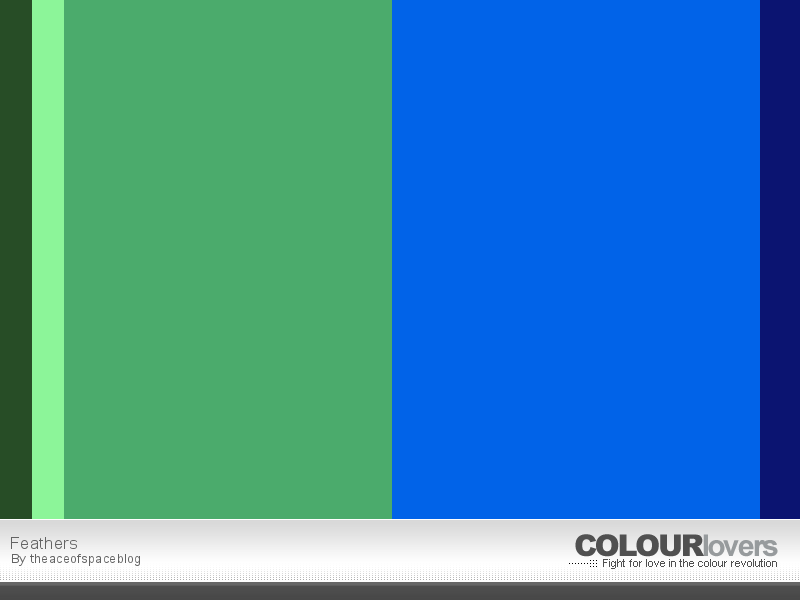 …to my custom designed colour palette…for those of you who may be wondering how my palettes work, the dominant colours would anchor a space, and the colours on the side bars can be used as accents in accessories, pillows or artwork…
Interior Designer/ Miles Redd
This vibrant space by Miles, who originally hails from the ATL, is a perfect example of using contrasting colours to create a unique space that just packs a powerful design punch. Fabulous!
via littlebluedeer.com
 Now this interior is strutting some serious "peacock," and the chandelier is simply a stunner…
Interior Designer/Katie Ridder
The contrasting blue and greens in this dining room sizzle with the addition of red, and the result is absolutely spectacular.
Courtesy Bolick Interiors, LLC
This is from my own portfolio, and was certainly a great opportunity to push the colour envelope….
via Apartment Therapy
I love the colourful sophistication of this space….if only I could get my hands on the pillows and vases because I have the perfect spot at Casa B.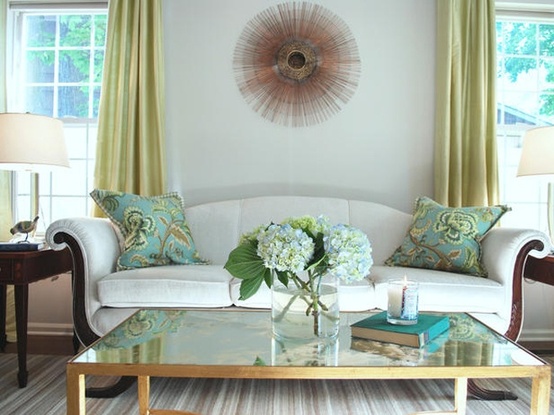 via designrulz.com
Love, love, love….enough said.
Designer/Steven Gambrel
This contemporary take on the traditional is bold, and so very stylish. It also proves that you don't need a lot of colour to create impact (for those of you who are "colour shy".)
"In choosing colors…follow natures lead."-John Sladino
Thanks for stopping by!