Here I sit this Monday morning, bummed, just a little. A large number of my contemporaries are in Highpoint, N.C. having the time of their lives, and I am sitting in my breakfast room with a cup of java, sulking. Although, I'll be totally honest, the momentary feeling of "missing out on all the fun",  absolutely can't replace the joy of having a new addition in the family, a weekend of pumpkin carving, decorating for "All Hallows Eve," shopping, and a mom and daughter mani/pedi which certainly over-shines a few days of tired, blistered feet, very little sleep, lots of late nights, and a car full of over-caffeinated friends.
Of course, never far from my mind is the fact that we are working on several very large projects (okay huge), and it's really been causing every creative juice in my cranium to flow 24/7. Even Mr. B. has forgiven more than a few burnt dinners, working to the wee hours of the morning, and an endless barrage of phone calls, not to mention the fact that I have forgotten to pick up his dry cleaning (a lot).
Since one of the guest rooms has a palette in varying shades of soft neutrals, I used a favorite botanical photo as the inspiration, and from there came up with the perfect palette for one of my clients, and added just a pinch of purple (she loves). Neutrals will always be the perfect backdrop, all you'll have to do is add your favorite pop of colour…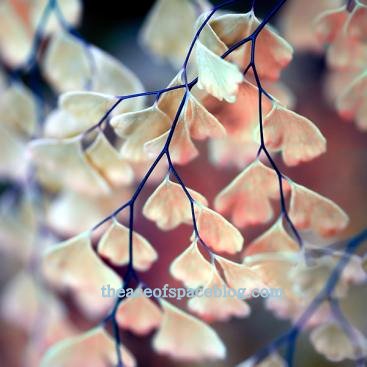 This picture was the inspiration…
 for this custom colour palette.
Designer/Steven Gambrel
Every time I see Steven Gambrel's work, I get serious goose-bumps. The soft layering of neutrals exemplifies classic, sophisticated design. Isn't the floor to ceiling drapery simply scrumptious?
 Designers/Kirsten Fitzgibbons & Kelli Ford
This neutral palette has subtle layering of gold tones, and the accessories really give it  added drama. It would be remiss of me if I didn't mention the absolutely fabulous mirror flanked by the equally stunning crystal sconces.
 Designer/ Stephen Vaughn
This reminds me of a present all wrapped up with a dazzling lavender bow…
Designer/Vicente Wolfe
I was introduced to the work of Vincente, by my design teacher, (Jessie if you read this I couldn't possibly mention him without you in the same sentence). I have all of his books, have gone to many lectures, and was the grateful recipient of some sage advice which he shared with me years ago, and that was "If you are in design to make money, you will never be successful." Mr. B can attest to the fact that I have followed Vincente's advice…
The home of Gwyneth Paltrow
The neutral colour palette in this dining space is made even more striking by the skillful layers of textures. The real focal point is the crystal branch Chandelier…beyond gorgeous.
via Echelon Homes
This dreamy space builds on the foundation of neutral tones through texture and pattern. Just stunning…
Photo/Alex Amend
Texture, texture and more texture make this neutral space a standout. The injection of blue adds just the right amount of impact.
 Designer/ Steven Gambrel
Ah…for the love of neutrals…and Mr. Gambrel does it so well.
Thanks for stopping by!