The countdown is on to the Design Event of 2019, The Design Influencers Conference. AND if you haven't signed up yet there is still time for this almost sold out conference. On February 24, Interior Designers, Influencers, Social Media Marketers and Brands will be descending on Atlanta for 2 days filled with some of the brightest stars in the industry. From key note speakers such as Barry Dixon and Sophie Donelson to panels on building design authority and developing a creative voice (and SO much more). To see the complete agenda you can visit here.
There are many reasons why I have attended for years, I've not only met some of my closest friends at the conference, but it's been an incredible opportunity to connect with Brands, some of whom I have collaborated with forging longstanding and invaluable partnerships.
The Conference truly offers a unique networking opportunity, Brands are accessible, and want to meet and collaborate with Influencers in the Design Industry. There are few if any conferences that encourage us to not only connect with each other, but with Brands as well.
Brands also ensure the success of the Conference every year, by becoming Sponsors. I've shared some in a previous post which you can read about here, but I wanted to highlight more Brands that are partnering with the Design Influencers Conference below.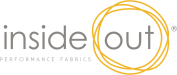 Inside Out Performance Fabrics created the first All-In-One performance fabric that can satisfy all of your needs and withstand the elements, both inside and outside. Inside Out Performance Fabrics® pairs superior design and unmatched performance to weather any storm in your home, sunroom or outdoors. https://www.insideoutperformancefabrics.com/

Signature Sleep offers comfort without compromise. Their excellent quality mattresses are durable, affordable and come smartly packaged in an easy-to-handle box. They know that one style doesn't fit all, so they offer a wide assortment of mattress ranging from the classic coil spring mattress to innovative sleep technology. "No matter your fit, you deserve a good night's sleep!" http://www.signaturesleep.com/


ShopYourLikes is the only platform designed specifically for influencers to monetize their social media through their stories and posts. They pay you based on the clicks and swipe-up's of your content. So you earn based on your followers' engagement with your brand such as the number of swipes on your stories. Their network includes Wayfair, Macy's, Kohl's, Walmart and more! http://www.shopyourlikes.com/ Currently, I am working them on monetizing my social media platforms and I'm looking forward to partnering with them in the future, I hope you check them out at the Conference!
For over 30 years, ICFF has built a solid reputation as North America's platform for global design. Taking place May 19-22, 2019 in New York City, over 900 exhibitors from across the globe will present to more than 38,000 industry professionals looking to be inspired and find what's best and what's next for luxury interiors. http://www.icff.com/
"Jaipur Living is a rug and textile furnishings company with an amazing backstory. They believe how we make their rugs and textiles is as important as the items themselves. Jaipur Living's core purpose is to make life beautiful. They do that through empowering, inspiring, and connecting everyone, from artisan to end consumer, through meaningful and beautiful design." If you are not familiar with Jaipur Living and their stunning rugs and homegoods visit here, I have partnered with them in the past on projects and also participated on a Panel with Asha Chaubury, President of Jaipur Living regarding Brand & Influencer Partnerships.
"Metrie is dedicated to creating high-quality, finely crafted architectural elements which has helped them grow to become the largest supplier and manufacturer of solid wood and composite moulding in North America. Metrie's success stems from their commitment to helping people create beautiful interiors. They believe in the details, and know that even the smallest of details add up to create big differences." I've partnered with Metrie in the past as an Influencer, and not only are their products outstanding but they are such a great company to partner with! For more about Metrie visit here
I hope to see you at the Conference, and if you haven't registered yet there is still time!
Thanks for stopping by!