It's so unbelievable that Christmas is going to be here next week. Once again the proverbial Christmas clock is ticking away on my holiday shopping. Since I work well under pressure, watch out Atlanta, because on Tuesday, December 24, there is going to be one more crazed, overly stressed, and "late to the game" shopper on the streets of the ATL. Mr. B. & I make it easy for each other, I send him links to the sites that I love, and I don't find out if anything was vetoed until Christmas Day (I absolutely love the anticipation of it all). I already know I'm not getting the Gucci gloves, at first he thought that Gucci misplaced a decimal point in the price. (Mr. B., welcome to the world of high fashion). Needless to say even with a little pleading "What if I die tommorrow?" to his answer "Well, if you do you won't need them will you?" In all honesty though, the spirit of giving is not lost in our home. (P.S. I do believe that giving is more important than receiving, and Mr. B and I spend a great deal of time and effort throughout the year donating our time and services to those in need). 
Since I won't be shopping until the day before Christmas, I'll still be able to get out a few more posts before "Santa comes to our town" without excuses (other than the fact that the Fashionista is home and she wants me to revamp the interior of her doll house). Yes, she is paying me in Monopoly money. How cute is that? Of course, always looking for a reason to expand my body of work, should I add "Doll House Designer" to my resume in 2014?
So with all the redecorating going on at Casa B,  I still had an opportunity this year to take note of products and trends that caught my discerning eyes. So here is my list of the "Best of the Best for 2014″.
1) The adorne Collection by Legrand (www.legrand.us/adorne) -An innovative, cutting edge line of light switches and plates. I was honoured to work with them this year as a judge for their "Pinterest Challenge" and part of the Blog Team for "The Light Your Imagination" Event in NYC. This product is transforming the way we view light switches and plates. Not only do they offer a vast array of beautiful plates (and the option to customize), but the switches take functionality to the next level in lighting. From a simple wave in front of a switch to a touch dimmer, this company has combined technology that is on the front-line of light switch innovations with stunning designs. Adorne has earned the well deserved hashtag #beautifulswitch. You can watch the YouTube video highlighting the "Light Your Imagination" event in NYC in November. (P.S. I am also incredibly honored to appear in this product recap). To find out more about this revolutionary light switch click the link below:
http://www.youtube.com/watch?v=H0CkQjT_JRM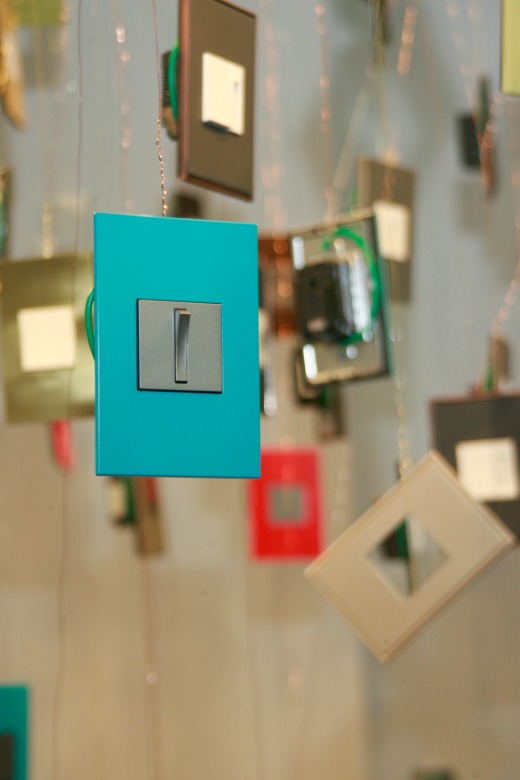 A large switch-plate mobile displaying the beauty of the adorne Collection from Legrand NA.
2) Caesarstone-Who doesn't need a little drama in the kitchen? This company (www.caesarstone.com)  has devised composite surfaces such as malachite, agate and other semi-precious stones creating what can only be described using adjectives such as breath-taking, spectacular and striking. There has been a subtle shift in kitchen design in the past few years, and it's now about drama in the kitchen. Pair this product with warm metals, and streamlined cabinetry for a visual punch and you have a kitchen that is the true definition of "the jewel of the home."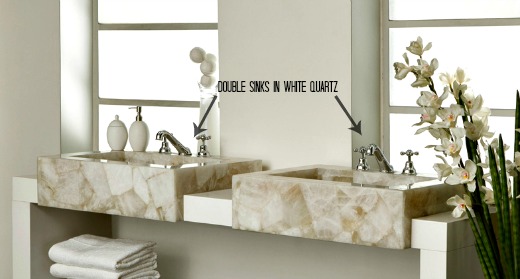 via caesarstone.com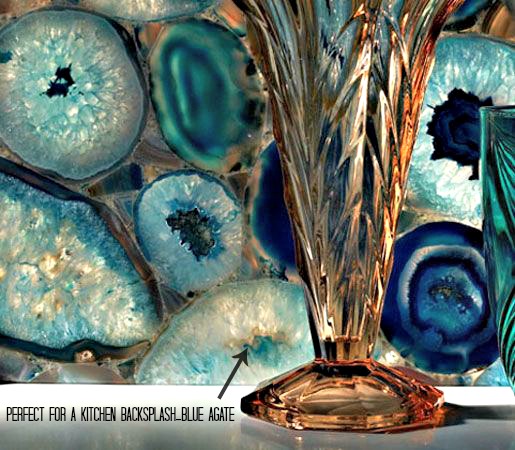 via caesarstone.com
3) Appliances-Living in a stainless steel box? I think some of the offerings in appliances are going to rock the design world. Although, stainless steel is still a safe choice, the introduction of bold and colourful appliances allows for personalization. A hint of colour in appliances can give your kitchen a much needed facelift and the warmer colours will reflect a cozy environment perfect for parties, and family nights at home. One of the more noteworthy selections can be viewed at (viking.com).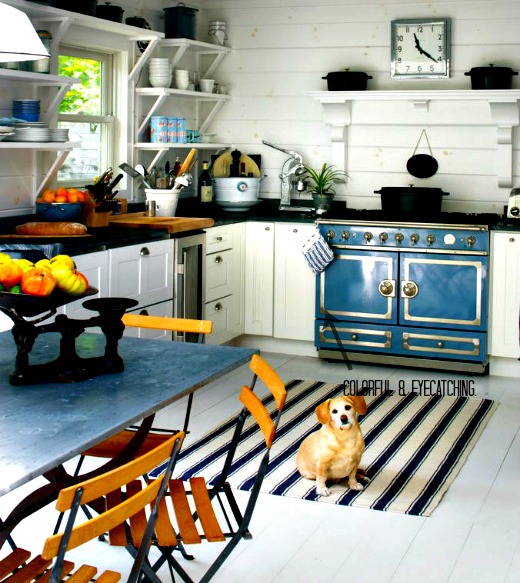 via freshome.com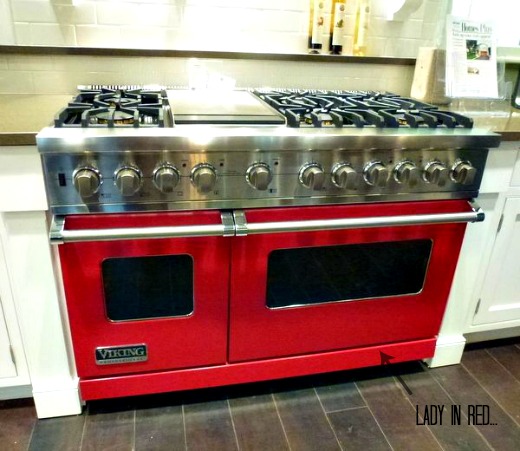 4) Tubs. The industry is seeing bigger showers, and the creation of bigger master-baths equate to a spa-like experience. While we may all indulge in a trip to the spa on occasion, having one in the privacy of our homes certainly tops the "want list" of many. The sculptural quality make them ideal for a central focal point. When it comes to unwinding and relaxing at the end of a stressful day, stand alone tubs become a must have amenity. In fact, when we begin our Master-bath remodel in the spring I have already specked a stand-alone tub. Who gets the honor of demolishing our tiled in tub? Well, I do of course.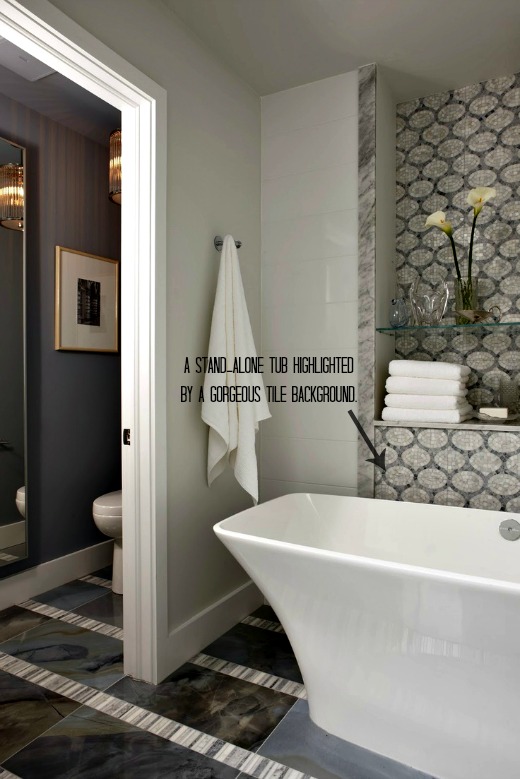 via sarahrichardson.com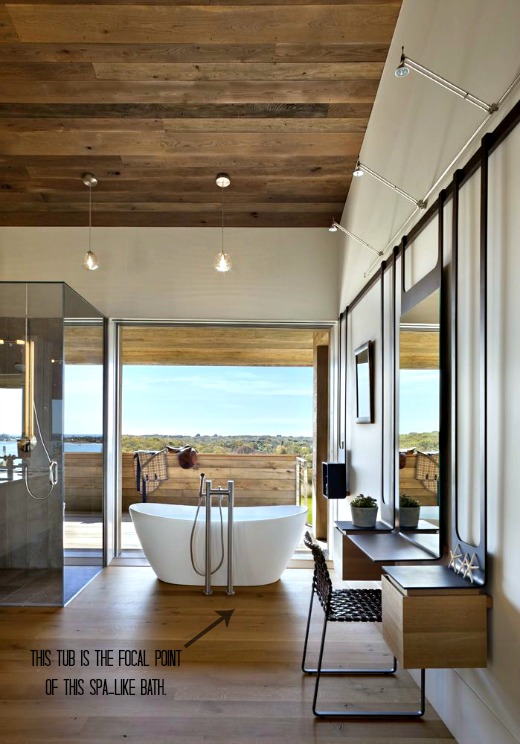 via masi+caestare Architects
5) Wall Treatments-I am absolutely head over heels for this line of peel and stick paneling. WE WANT MORE!!! Visit stikwood.com. Adding unique and tactile treatments to the wall can be an easy way to update a space while adding a personal touch. In the past, the options available seemed to focus on wall-murals, decals and peel-and-stik wall-paper. More people are becoming seasoned DIY'ers and are looking for products that are not only easy to install but also add visual impact. This product offers an opportunity to add pizzazz for those of us who do not have the skill-set to use a table-saw.
 via stikwood.com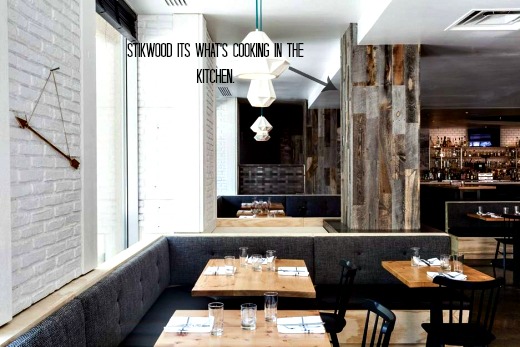 via stikwood.com
I hope you are inspired to re-think your space. I'll be doing one more post before the holidays…and then it will be 2014! P.S. I do want to mention that this is not a sponsored post and all musings are my very own.