Here I sit in the throes of Christmas withdrawal. The decorations are slowly going back into storage, the silver is snug in it's box (polished to a fine luster in preparation for the next soiree). The presents sit unwrapped under the tree. At Casa B. we made the most of December, building traditions with our daughter. Going to see Atlanta Ballet's Nutcracker, Christmas at Callanwolde, ice-skating on the rooftop of the St. Regis Hotel, and seeing the holiday lights at The Atlanta Botanical Garden. It's the season to spread good cheer, and reflect on all that was good in 2014, and create resolutions for the upcoming year. Until the cycle begins again. You may have noticed that I didn't blog much this month-December is all about family, and friends.
I met some incredible people, and was lucky to form lifelong friendships across the country with fellow bloggers and designers. Some of which I traveled with this year spending a few evenings over wine, sharing our hopes and dreams. Realizing that we are truly "soul sisters" (you know who you are). There were a few "Icons" that have inspired me to do better, to be better. I'll treasure the words of wisdom, and the one-on-one interviews. "Pinch me" moments leaving me to wonder- "How did I get here?" Truly an honour. Thank you Bunny Williams and Christiane Lemieux (to mention a few)…we truly can have it all if we just believe. Spending time with you both over a lunch and dinner (respectively) was a game changer.
I am grateful to those who have supported me, my readers, followers and fans. I am incredibly blessed to have people read my blog, and I hope to continue to inspire and amuse. I LOVE DESIGN, and I can't wait to see where my passion takes me next on this wild ride called "life."
This is a holiday post where I give gobs of thanks to all, and of course a huge hat tip to my supporters. You were my gift. I do want to mention a partnership that was the highlight of my year. To all the folks at Kohler, who are the most gracious & nicest people that I have ever have had the pleasure to work with. Yes, I am talking about Project :: Master-bath, the reveal to take place in January 2015. Thank you for making all our dreams come true, and choosing our home to highlight your stunning products. Incredible people, incredible product.
So as I reflect on all that was good in 2014 looking toward 2015, I wanted to share a few photos from our holiday table, it was the first time that I used the holiday china that belonged to my late sister-in-law who passed away unexpectedly last year. I also used some of the pressed glass bowls that belonged to my great-grandmother, knife rests from France and Champagne flutes from our wedding. True to my word, the past and the present came together on our holiday table, making our dinner meaningful and honouring those we love.
From our home to yours…Happy Holiday's…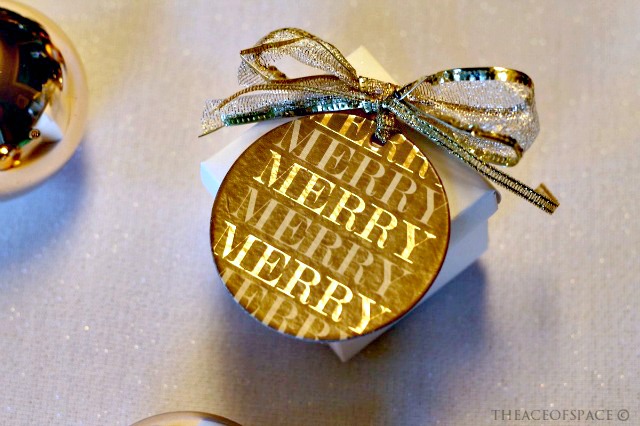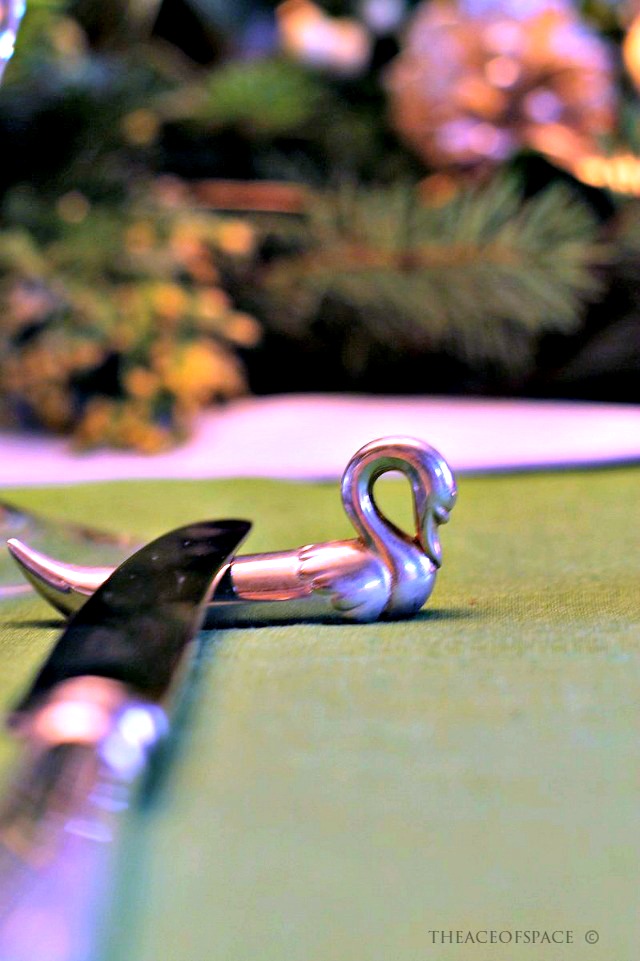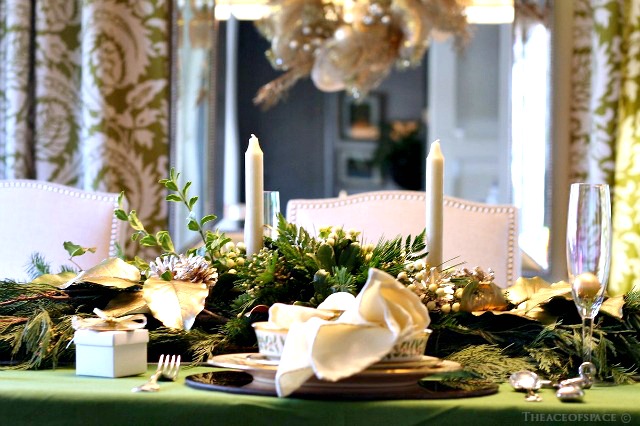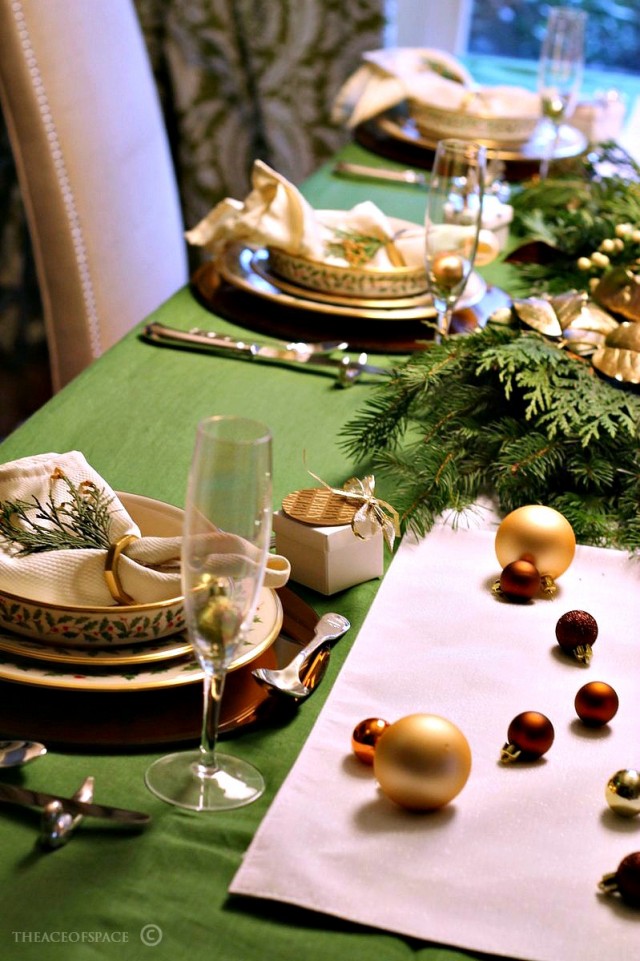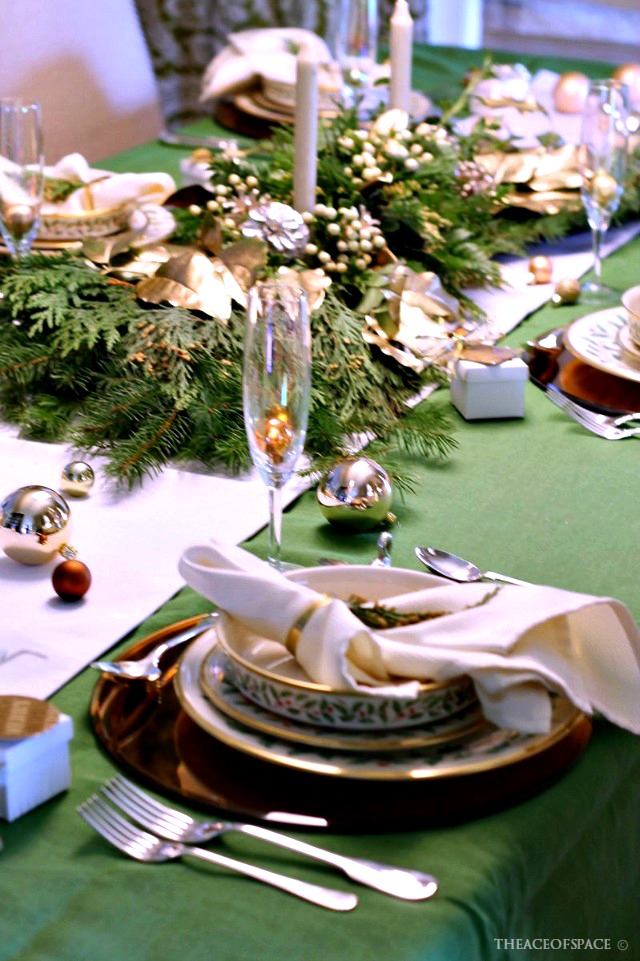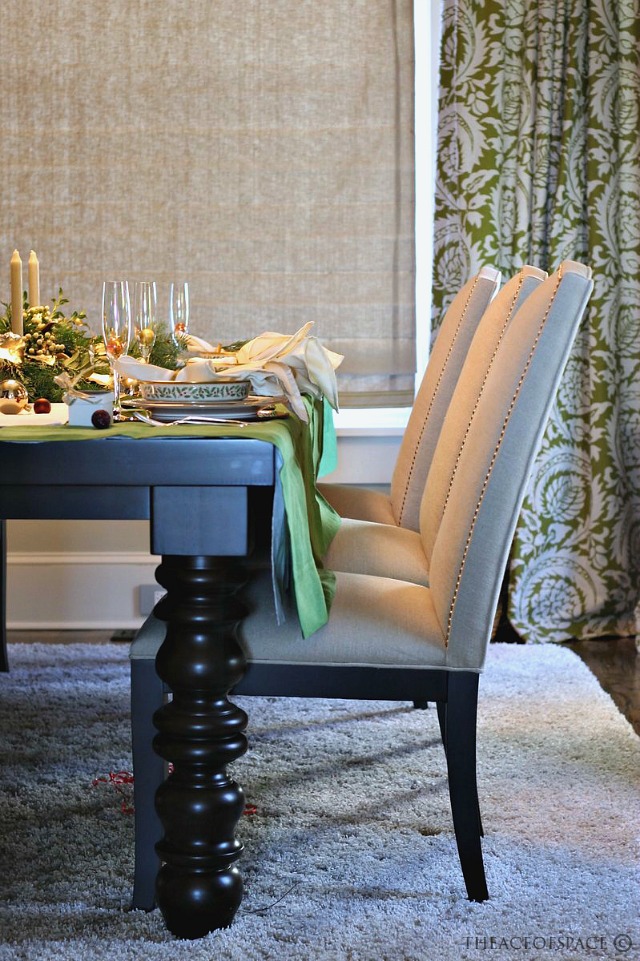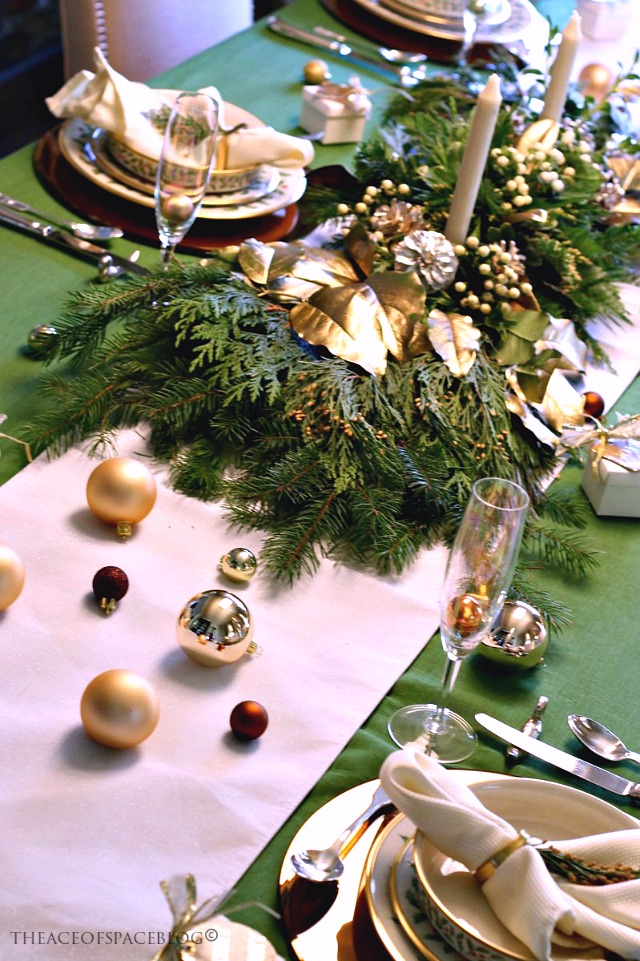 Until next time…
BE INSPIRED. BE AMAZED.