There are rooms throughout design history that could easily have launched a thousand ships. whose images have been shared an infinite amount of times, in magazines and across social media. They are inspiring and at times soulful, and always memorable. While a room can take our breath away, it doesn't always mean that it has that unexplicable quality which will make it unforgettable. Giving a room "soul" is the hallmark of a great design. As a Design Blogger & Designer, I love a beautiful room, but it's a room with warmth and character that will capture and hold my attention. Not always symmetrical or perfectly coiffed in fabrics, but perfectly imperfect. Some of the grandest designers in American history were masters of designing interiors richly layered in life.
If I were to define "soul" in design it would be "time worn interiors richly layered in life."–Vicki Gladle Bolick, The Ace of Space
If you follow us then you know that we are working on an "Inspiration Cottage" and "Virtual Showhouse" called Sweet Pond Cottage. One of the biggest challenges we face in the design process is taking a "new renovation" and giving it a soul. Layering new with the old, adding timeworn textures and old woods. But it goes beyond that, it's adding a sense of history and place. When you enter the Cottage I want it to feel as if you've just met an old friend. An unforgettable feeling that I hope will linger long after you leave. (If you want to find out more about Sweet Pond Cottage you can follow us on Instagram here, coming soon a separate page & YouTube Channel).
There are some interiors that I refer to often, that project warmth and character, interiors that have soul, that appear lived in & loved. The same feeling that we are creating at Sweet Pond Cottage.
How do you create a soulful interior? Sometimes pictures speak a thousand words, and here are some of my favorites…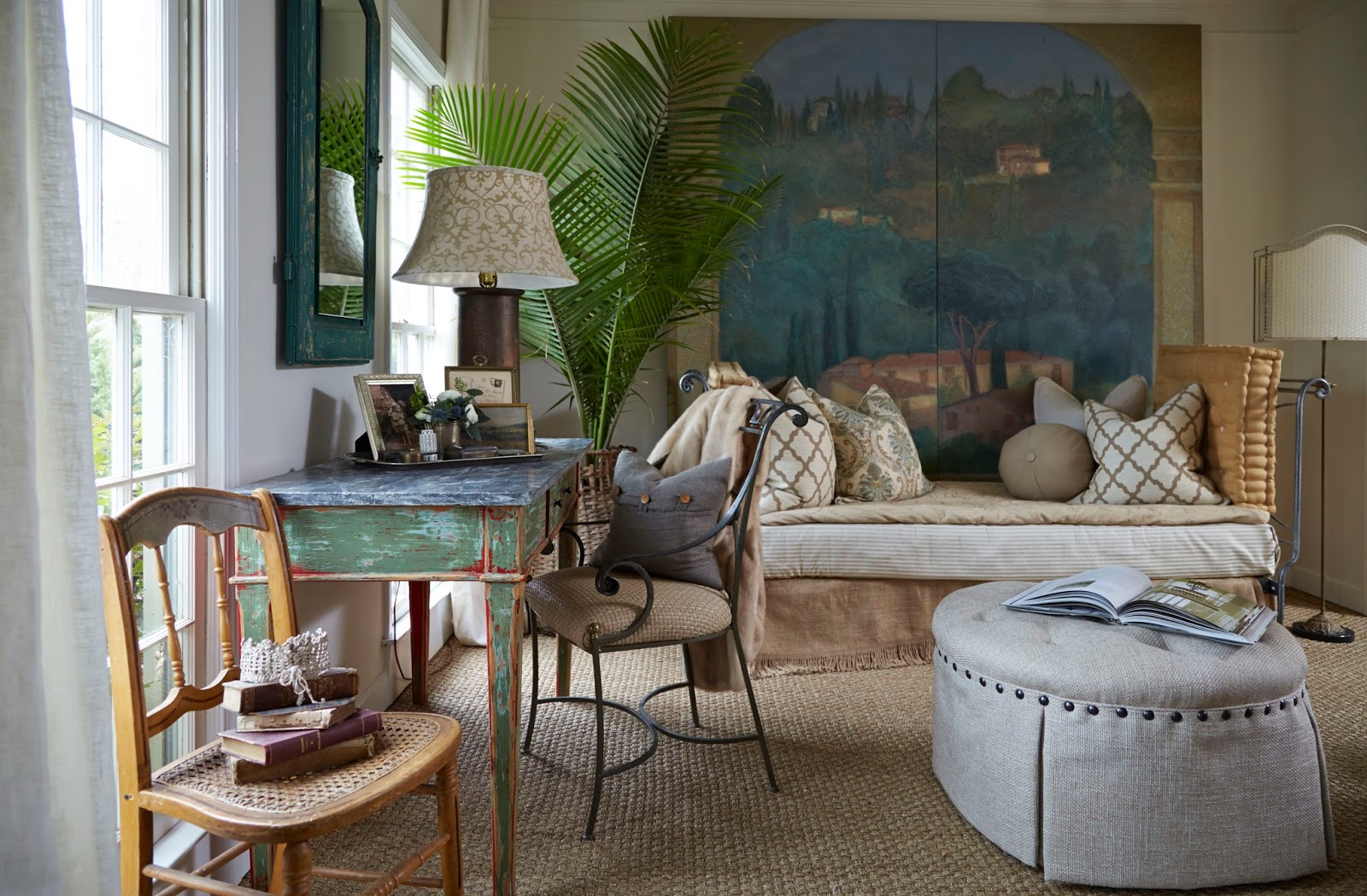 Designer/ Lisa Gabrielson Design-Photo/ Lauren Rubinstein
Lisa Gabrielson mixed "rustic and modern for an updated Tuscan feel,"" new and old" coming together perfectly for a layered space that is rich in history and life…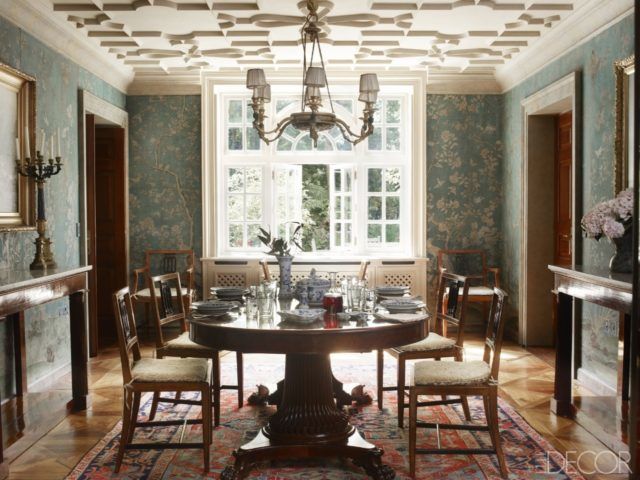 This curated mix of layered history gives this dining room "soul" from the 19th-century dining table & chairs to the faux marble doors frames. The antique painted Chinoiserie wallpaper provides the perfect backdrop in a room layered with years of living.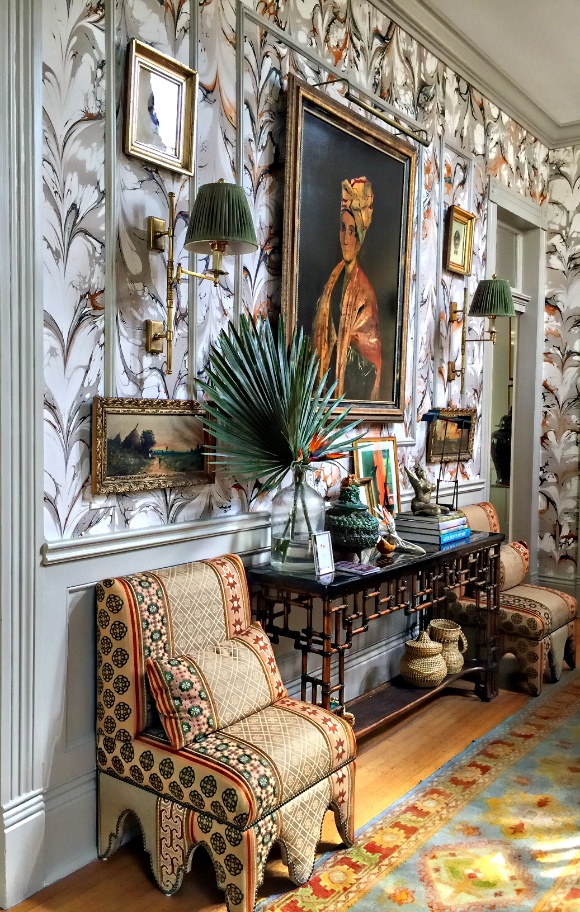 Photo/ Vicki Gladle Bolick-Designer/ Melissa Rufty
This hallway was at the Southern Style Now Showhouse located in New Orleans, and while the city is known for its "soul," Melissa Rufty gave this hallway new life and some "big easy" soul. New can be made to look old, with a few curated touches..
Designer/ Charlotte Moss
Charlotte Moss is known for her layered interiors with a lived-in quality rich in personal history. This room defines the very essence of "soul"…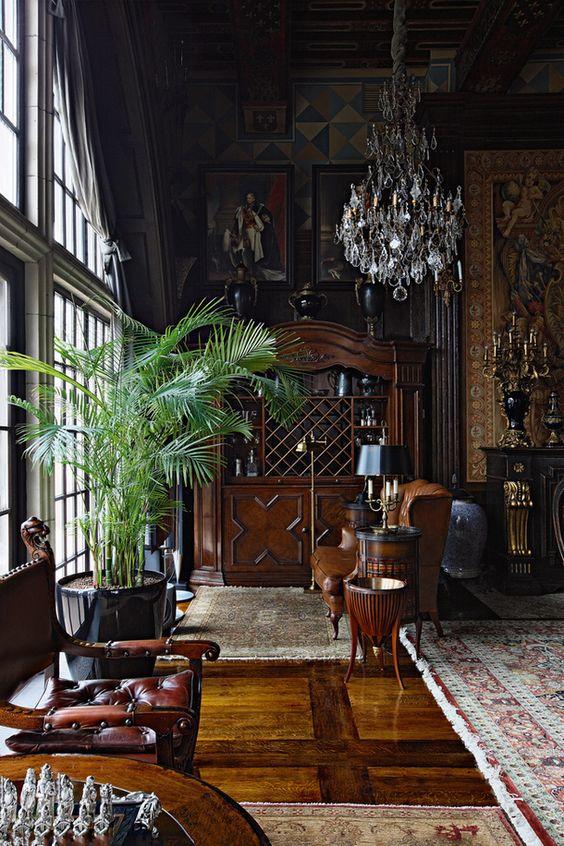 AD/ Russia
Old House is a boutique hotel near "Rostov on Don" in Russia near the Koysug River. Antiques mixed with vintage pieces infuses life into this 5-star retreat. It's a favorite amongst the discerning traveler, a sense of character and storied history enhanced by the multitude people who have visited over the years, leaving behind an indelible imprint on the soul of Old House.
Photographers/ Jamie Beck & Kevin Burg
The library at the historic Greyfield Inn on Cumberland Island is a well-known retreat among the well-heeled & people looking for quiet seclusion. While books always give a room soul, its the layers of timeworn furnishings and rugs that give this library soulful appeal. 
via The Bible of British Taste
First, if you don't follow The Bible of British Taste you must, secondly I'm in love with the soulful chaos of this vibrantly decorated home located west of London. "The rooms in this home are furnished and decorated with uncommon style. The homeowners inherited many beautiful things but have added many of their own to create a home that is delightfully layered in years of history."-The Bible of British Taste (To see more of this home you can visit the links above).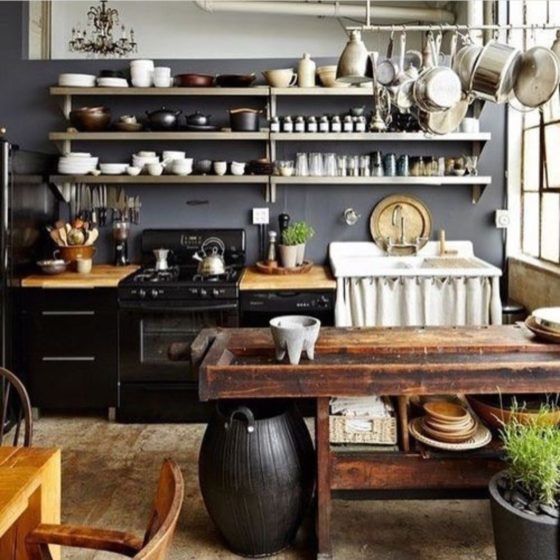 Photo/ Alec Hemer
This space by renowned photographer, Alec Hemer simply defines soul, it's raw and well-loved. Timeworn surfaces and open shelving weren't designed to hide life but celebrate it.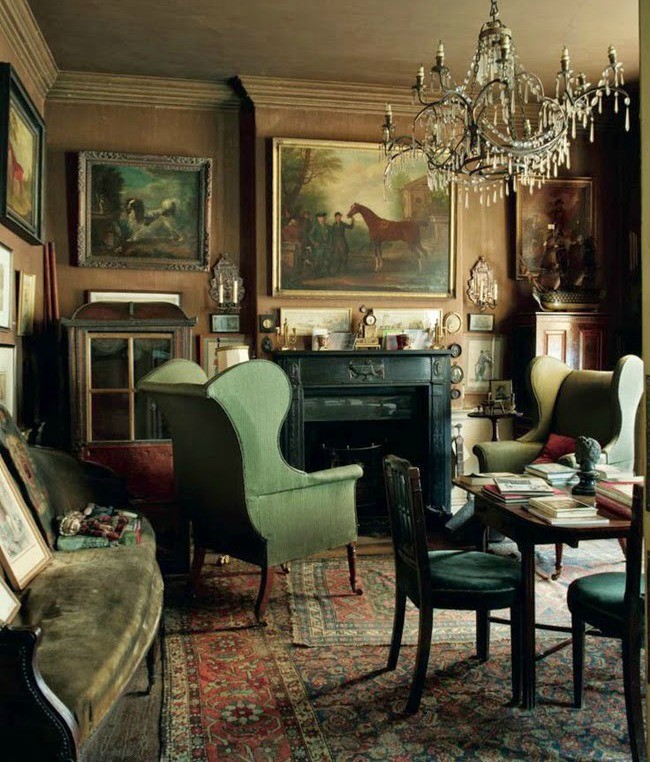 Photo/ Simon Upton/ Sir Albert Richardson's Bedfordshire Home from "The World of Interiors 2013."
Albert Richardson was an intriguing and important figure in the architectural culture of Britain in the 20th century, and his home a curated collection of Georgian style antiques. Well loved, and well lived in…
"Homes were never made to hide life, but celebrate it."-Vicki Gladle Bolick, The Ace of Space
Until next time,
LIVE A LIFE WELL-CURATED!
Thanks for stopping by!