The very thought of taking a train trip through Europe evokes a feeling of mystery and a titillating sense of intrigue. We've all seen black and white images of well-heeled women of a bygone era fashionably wrapped in fur disembarking from a train, the platform serving as a runway for the golden age of travel in the 20's & 30's. Trains have even been a muse for the film set and fashion world from "Murder on the Orient Express" (not to be confused with the Venice Simplon-Orient-Express) to stunning backdrops for Chanel & Louis Vuitton ads. Adding to the allure of traveling around the world via railway.
Trains have even been a muse for the film set and fashion world….
And while the great railways have been replaced with more modern modes of transportation, there is one train service that seems frozen in time, harkening back to a time of elegance and splendor called The Venice Simplon-Orient-Express. A private luxury train service that transports its guests to some of Europes most enchanting cities with a stunning view both inside and outside the train.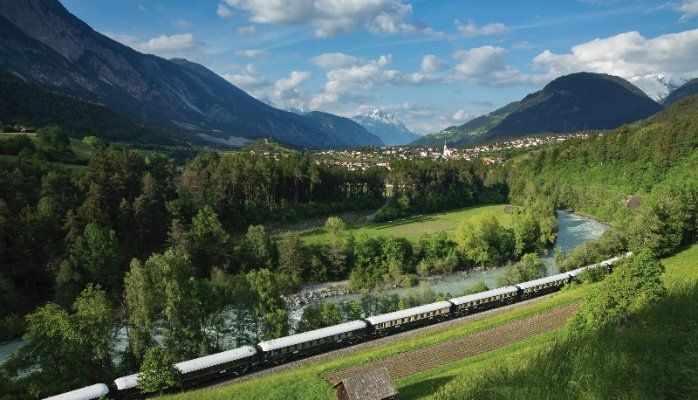 The Venice Simplon-Orient-Express is made up of original 1920's and 30's European carriages restored to their original Art Deco splendor. Elegant cabins are magnificently appointed with rich details such as fine fabrics, intricate marquetry, Art Deco stained glass and Lalique crystal. This five-star experience prepared by French chefs includes Michelin worthy meals (such as lobsters from Brittany or salt marsh lamb from Mont St Michel) served on gilt-edged china in one of the trains three dining cars lobsters from Brittany or salt marsh lamb from Mont St Michel.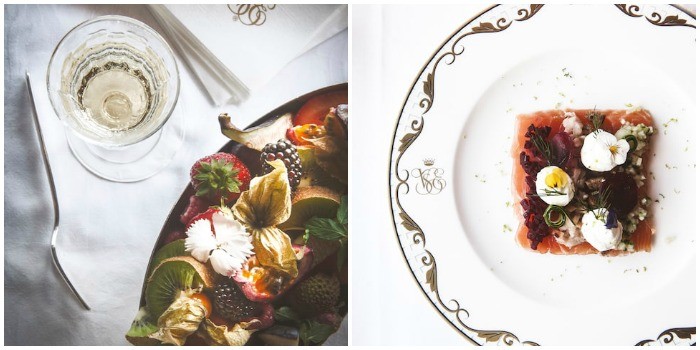 Dubbed the "most famous train in the world," it's an experience that has enthralled passengers for years, from movie stars to billionaires. So unpack your tuxedo and ball gown (as you can never be overdressed) and enjoy the 20's vibe of this magical journey.
But, before the night is over make sure you toast your good fortune with a vintage champagne from the train's extensive selection. And the price tag for an evening of unforgettable luxury? Priceless.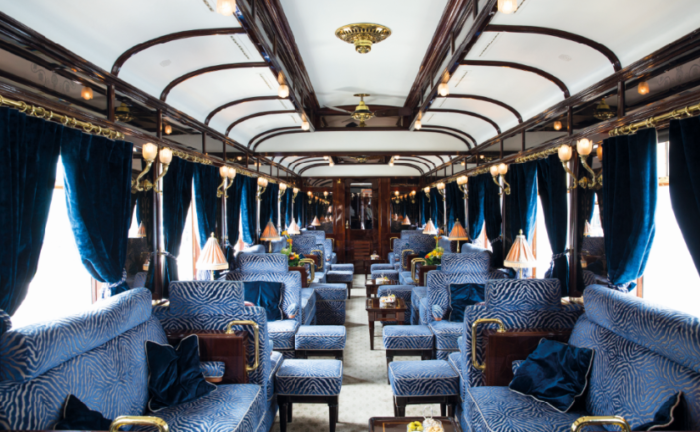 Rich and sumptuous fabrics paired with glossy wood details transform the main cabin into a luxurious retreat, a perfect spot to sip on a glass of vintage champagne.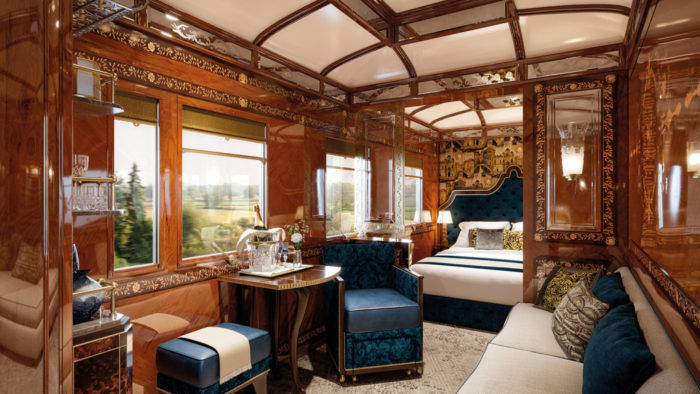 This month Venice Simplon Orient Express will unveil three new luxury suites. Each suite features private bathrooms with showers, double beds, and a living area. Named after the romantic cities to which the train travels, Paris, Venice, and Istanbul; interior designs of each cabin reflect the spirit of each city while staying true to the original 1920s art-deco design.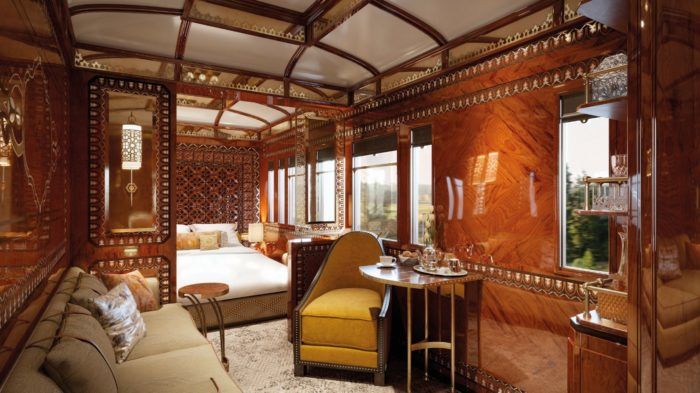 Each cabin is inspired by the city it represents brought to life with thoughtful design touches. The opulence and romance of Istanbul, the haute couture and gastronomic excellence of Paris and the grandeur of Venice.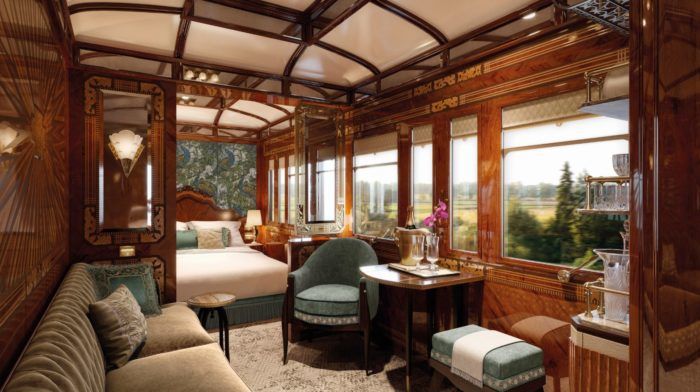 The unique design project was undertaken by London based Wimberly Interiors which embraced the unique story of the railway using it as inspiration to showcase the essence of Art Deco glamour in an elegant and timeless design.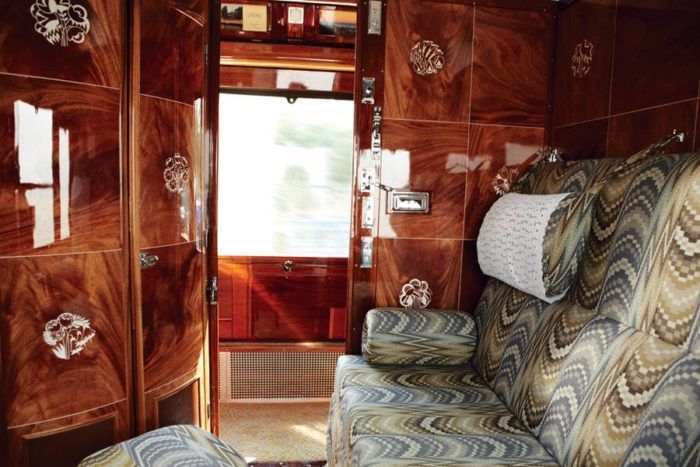 All aboard!
For more information about this unforgettable experience visit here
Don't forget to follow us on Instagram for more design and travel inspiration!
Until next time…
Thanks for stopping by!