I'm writing this post from the comfort of my hotel room, The Paris Las Vegas for the West Coast Art & Frame Show, and what better place to kick off a weekly year long series then in a city that is known for it's love of gastronomical pursuits as well those that border on the outrageous. Living up to a well earned moniker of "Sin City."
This year I'll be spanning the globe (not just Vegas) highlighting eye-catching eateries where the interiors are just as delectable as the food. Increasingly people are lured to venues around the globe to not only experience world class dining, but also unexpected design elements.
So here are this weeks picks for some of the hottest restaurant interiors in the world in this weeks installment of Dine & Design.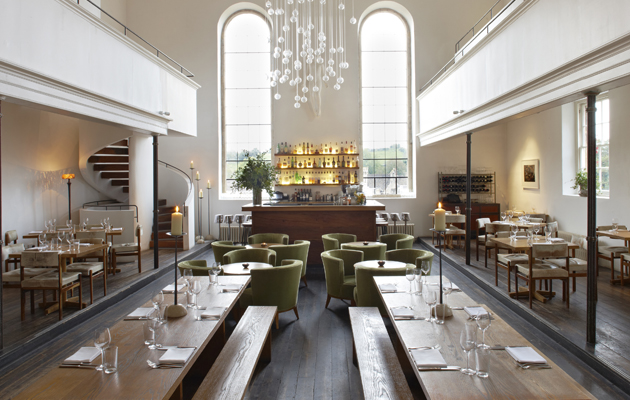 The Restaurant-
At The Chapel
. Located in the idyllic town of Bruton in Somerset. The brainchild of restauranteur Catherine Butler and designer/furniture maker Ahmed Sidki. The restaurant , coffee shop, and wine store are housed in a 17th century building.
Source.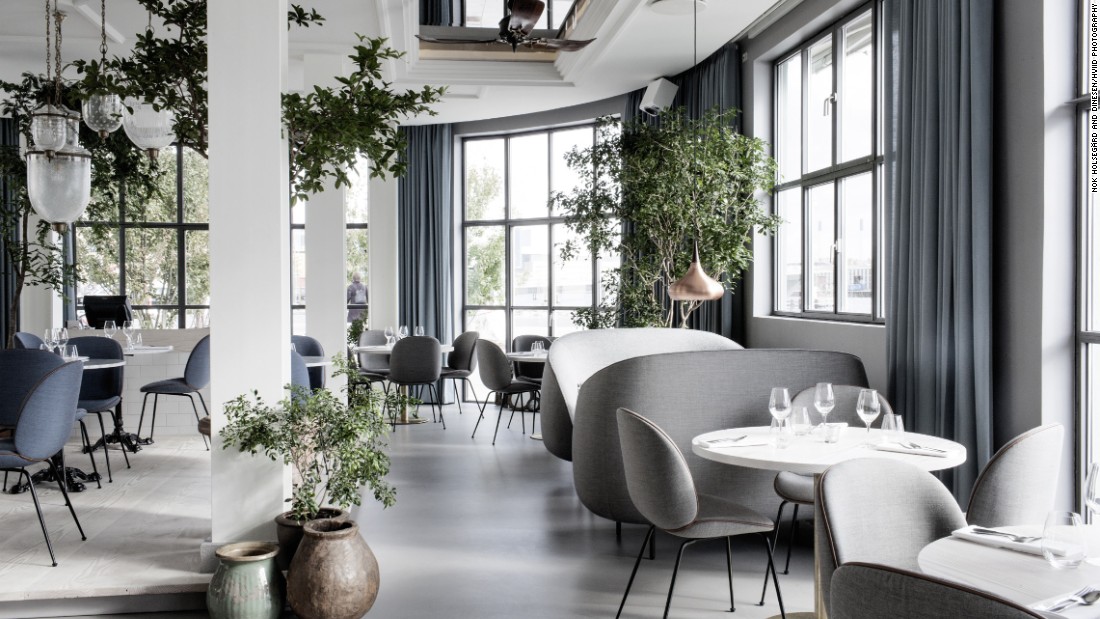 The Restaurant-
Veranda.
This pan-Indian restaurant is located within Copenhagen's The Standard Hotel. Veranda's minimalism design is the work of uber talented design duo Stine Fam and Erico Fratesi.
Source.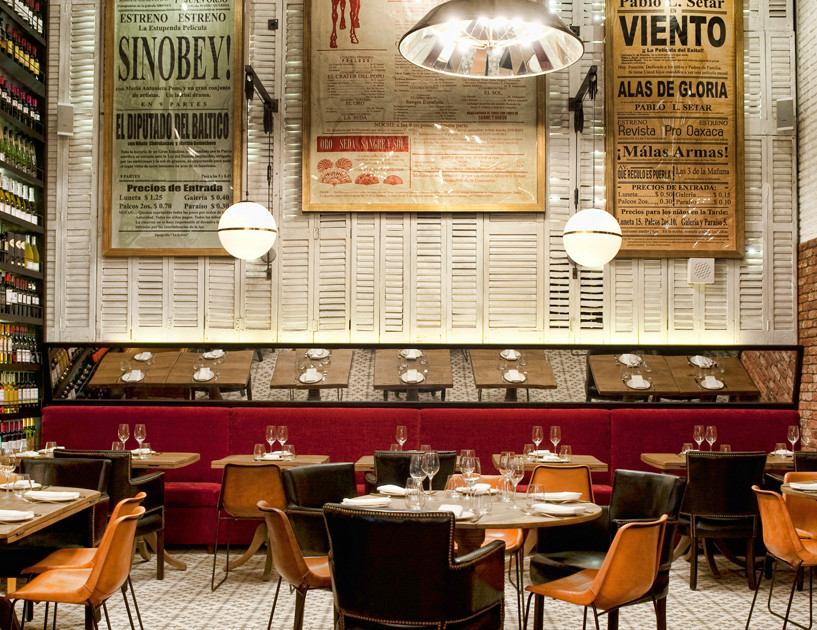 The Restaurant-
Iberica Food & Culture
. Located on Great Portland Street in Marylebone, England this celebrated restaurant is not only a visual delight, but a culinary one as well-serving some of the finest Spanish cuisine in London. Designed by Contemporain.
Source
.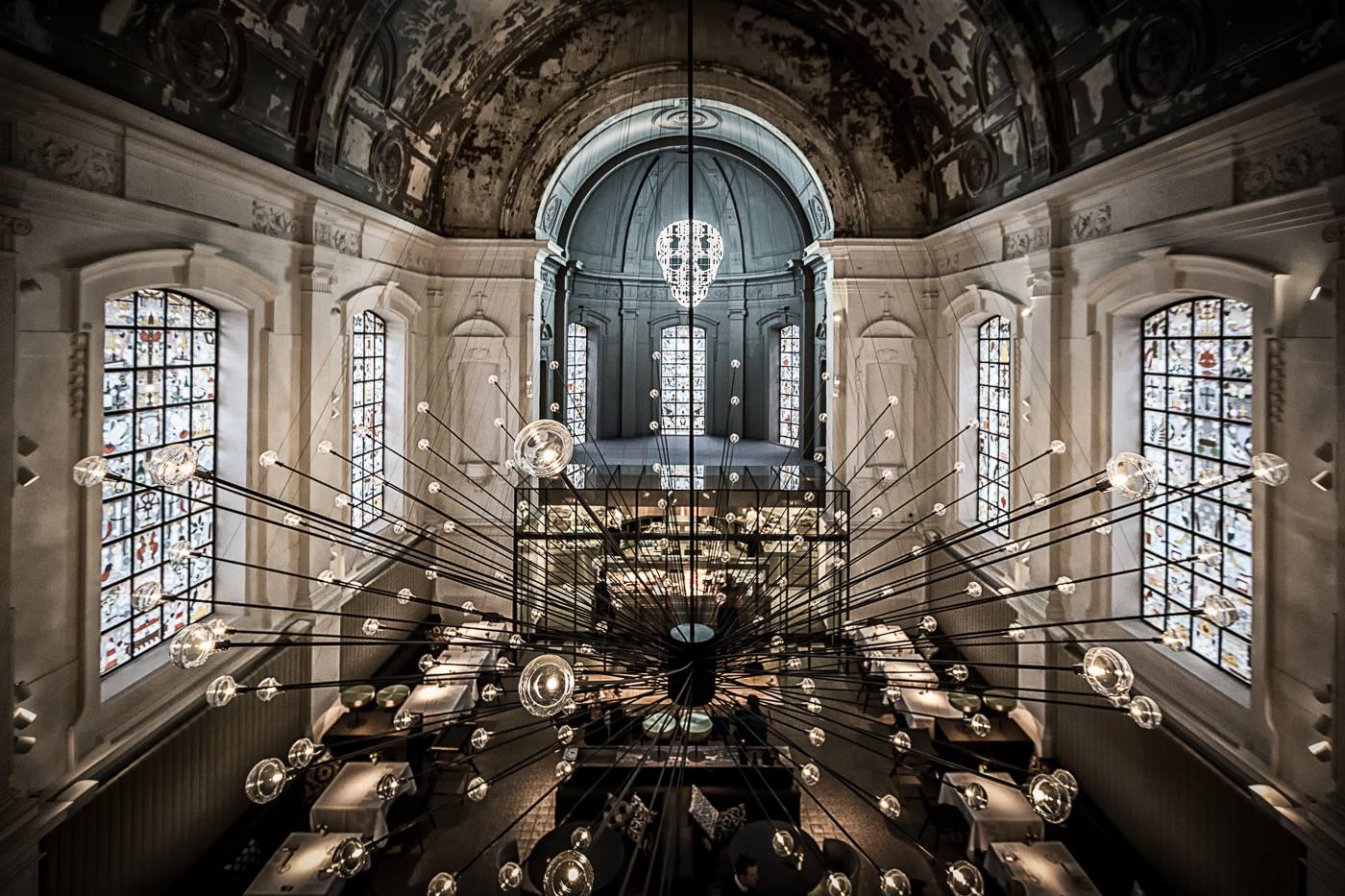 The Restaurant-
The Jane
. Michelin-star chef Sergio Herman and chef Nick Bril created their "fine dining meets "rock n' roll" restaurant vision together with Piet Boon over three years ago in Antwerp. The chapel was once a former military hospital. Piet Boon Studio is the interior design firm and is also responsible for styling The Jane. Since then they collaborated in the chapels unique transformation into a high-end contemporary restaurant.
Source
.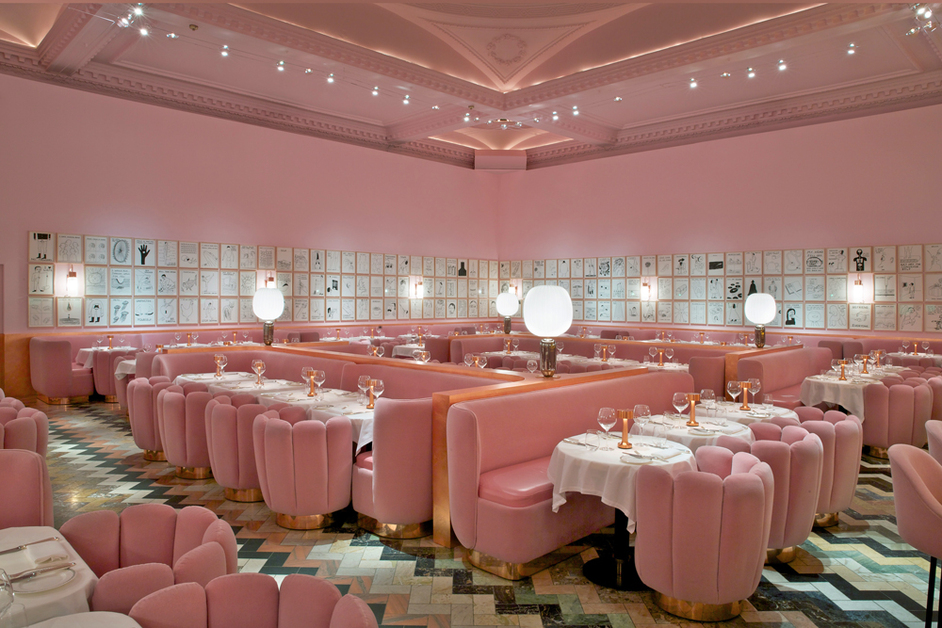 The Restaurant-
The Sketch
. This pink confection not only serves as a tea room and restaurant but is also known for it's vibrant evening crowd. Designed by Dentdelion.
Source
.
As always, don't forget to follow us on Social for more design inspiration & happenings.
Until next time,
BE INSPIRED. LIVE IN BEAUTY.
Thanks for stopping by!