I will not be offended if most of you skip the next few paragraphs and go straight to the yummy pics. Rewind to yesterday, I go to my mailbox in the afternoon…sleepy (after all it is 2PM), open it, pull out the contents, half of which will fall onto the road (as usual), pick out the junk mail, consider putting it back in the mail-box (hoping that the mailman will think that I am refusing delivery and take it back), and then see a handwritten letter on the most exquisite watermarked paper. Hmm….an invitation perhaps? No, it was a hand-written note from one of my most favorite designers in the world, so well-known that I could just die. Inside is the sweetest, most kindest note ever, and I quote…"Vicki- I love "The Ace of Space!" Let me know if you ever need images, info or photos, I would be honored to have you do a piece about my latest collection.." Keep on sharing your "joie de vivre" with the world…Love…" What? Me write about them? I'm not mentioning a name because I'd rather keep everyone in suspense until I actually get what I need from her publicist to do a post that is worthy of her absolute fabulousness. "Joie de Vivre?" Really? Of course, I had to go to the french dictionary online, because I'll be honest I throw that word around a lot, and I realized I'm not totally sure what it means. It just sounds so chic. (Ouch..I just realized admitting that is a little humbling).
I am so flattered that I feel like I should go on a major shopping spree just to celebrate (actually I did go on a little one). It is just so touching to be recognized by someone who I have admired for so long…all for doing something that I absolutely love to do, and that is write about design. I honestly would keep on blogging if I only had 2 people reading it, and I mean that sincerely. Because if you love to write, you know that you do it for yourself, and if something incredible happens because of it, then that is the icing on the proverbial cake.
As I approach a birthday that gets me closer to retirement, I know how incredibly important it is to have people around you that honestly support what you do, recognize you for the effort, no matter how big or small.  In fact I'd like to impart a little wisdom, something that my Grandfather used to say and that is…"Be the person that people look forward to seeing, not the one they look forward to leaving."  I found myself saying that to my daughter the other day…because every day when she walks out the door I always tell her "Don't forget to sparkle." So I feel encouraged to keep on "Sparkling."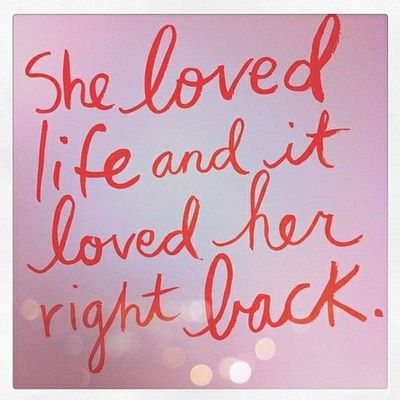 I have this as my screen saver…as a reminder.
Now after a little bit of over-sharing, on to some fabulous window coverings by some fabulous designers….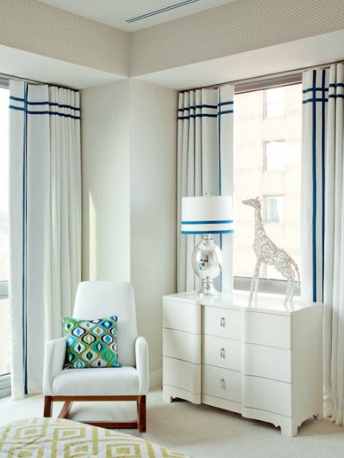 Design/Bearhill Interiors
Keeping it simple and elegant is all this room needs…a  little decorative tape on the white drapery adds the impact .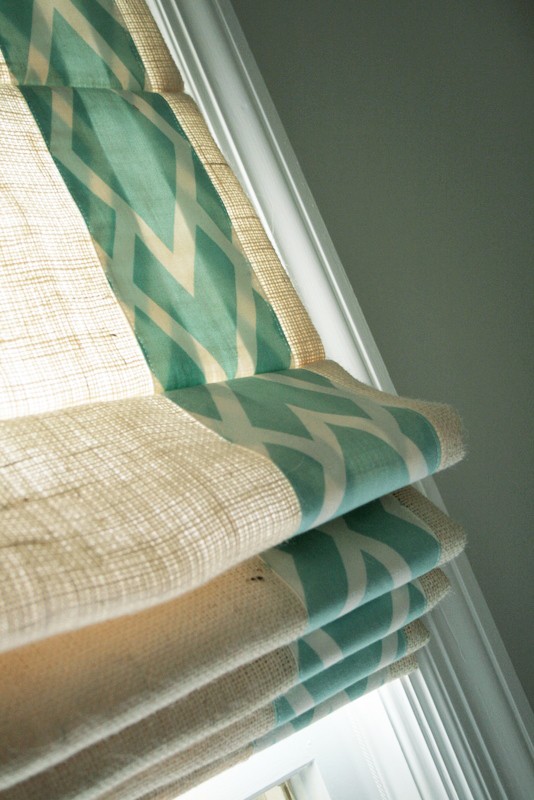 I don't think I have ever seen anything that Meredith hasn't designed that wasn't absolutely stunning…I had the distinction of being in the same category with her as a finalist for one of the Best New Design Blogs of 2012. She is funny, gracious and oh so talented. I love the decorative banding on this Roman Shade in my fav colour of course…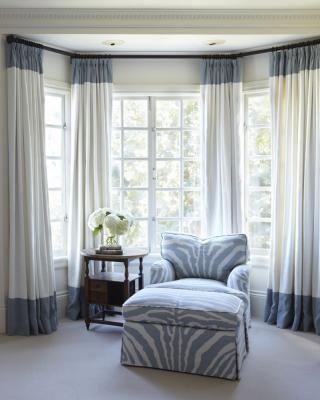 Design/Chambers and Chambers
Contrasting banding at the top and bottom really just compliments the animal print on the chair…this room is just soo..ooo soothing not to mention classically elegant.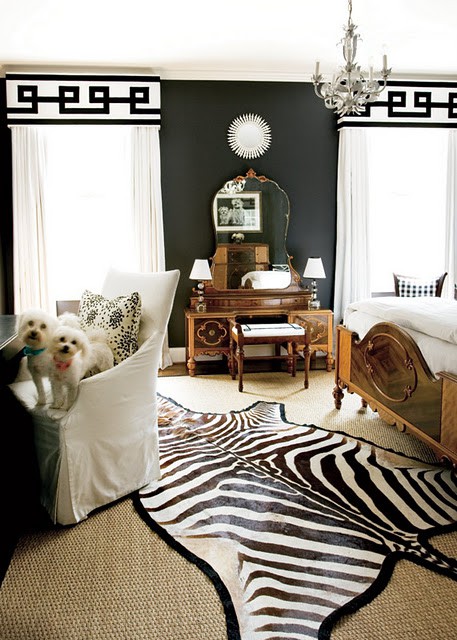 via mudesigndump.com
I am all about simplicity in window coverings, fabric tape allows you to use your creativity, and gives you endless options for personalizing stock drapery.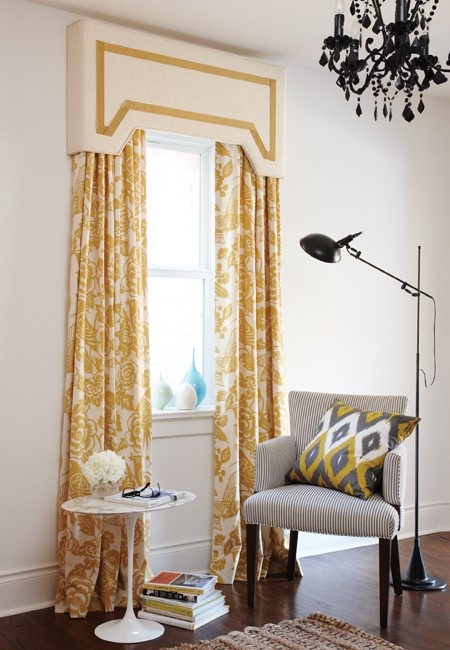 houseandhome.com
Another great example of using fabric tape to accentuate and highlight.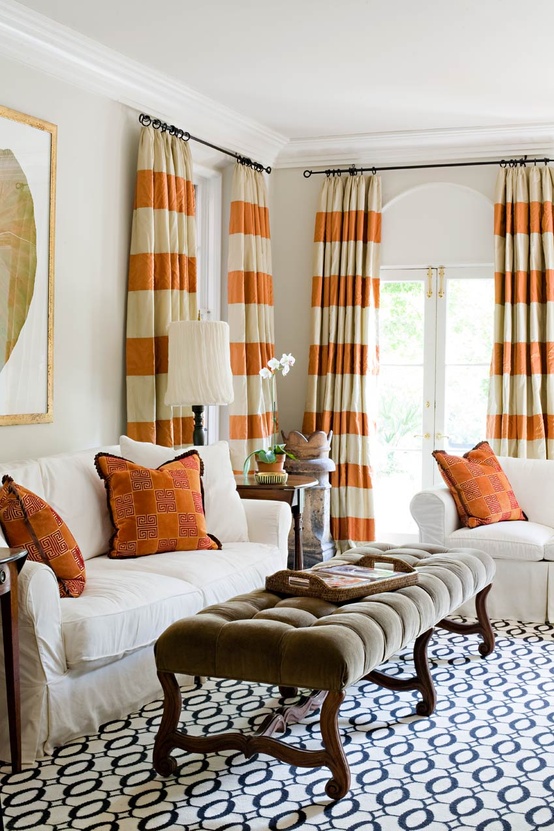 Design/Janie Molster
I know this is about drapery, but what's not to absolutely love about this space. I adore the alternating banding on the drapery, and  the floor covering just adds more razzle-dazzle.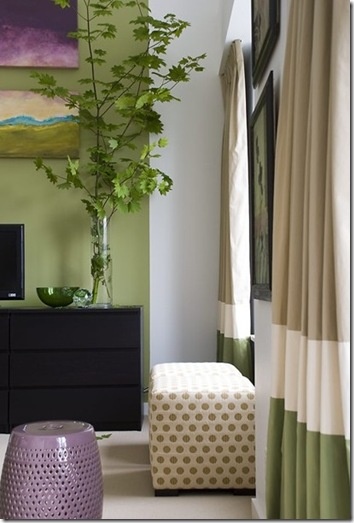 Design/Brillante Interiors
These floor to ceiling banded drapes are just spectacular…and the addition of purple accents adds the pizzaz…
Have an amazing weekend and don't forget to "sparkle."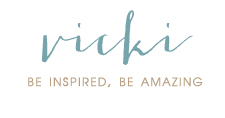 Thanks for stopping by!