Before I went to High Point on the Design Bloggers Tour I made a mistake. A slightly costly one, I ordered "Burn-out" Velvet for some vintage dining room chairs purchased over the summer. Except I hadn't chosen a rug yet. So after trying out numerous rugs I finally made a decision, there was only one problem-the fabric didn't match the rug. What's a girl to do? Well, this girl came up with a better solution for all the extra fabric. Why not use it to create an oversized headboard channeled floor to ceiling in my guest room? In luxurious Indigo Blue Velvet.
Extended headboards have such a sophisticated vibe, and they create high impact as long as you have a lot of fabric and space (I definitely have a lot of fabric). As most of you know our home also functions as a design lab, and is in a constant state of change. Our guest room is undoubtedly next on the list of updates.
Over the past year, my various design obsessions have included the extended headboard. One that either reaches the ceiling or is constructed horizontally stretching well beyond the width of a bed. It's dramatic and creates a focal wall with texture, color, and visual impact. Painted accent walls have experienced a slow & painfully drawn out demise (thankfully). Causing us to look for alternate ways to bring attention to the head of the bed. So extending the headboard makes perfect sense while creating timeless appeal. As someone who treads lightly around trends, I'm  a huge fan of this look. Even at High Point Market, some of the showrooms used the extended headboard to create a stunning focal point. Proof that I'm making the right decision.
Of course, more proof comes from some of the stunning spaces featured, and there will be much more to come down the road…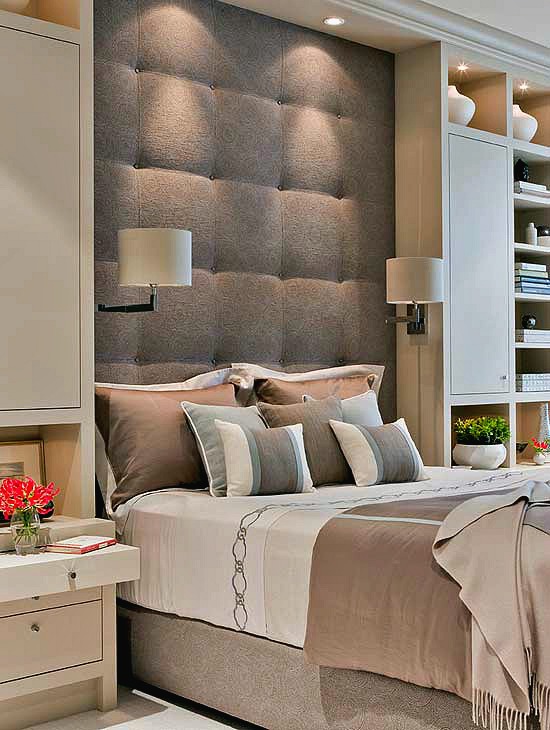 Designers/ Andrew Terrat & Dee Elms
The inset over-sized headboard adds texture and softens the hard lines of the built-in cabinetry…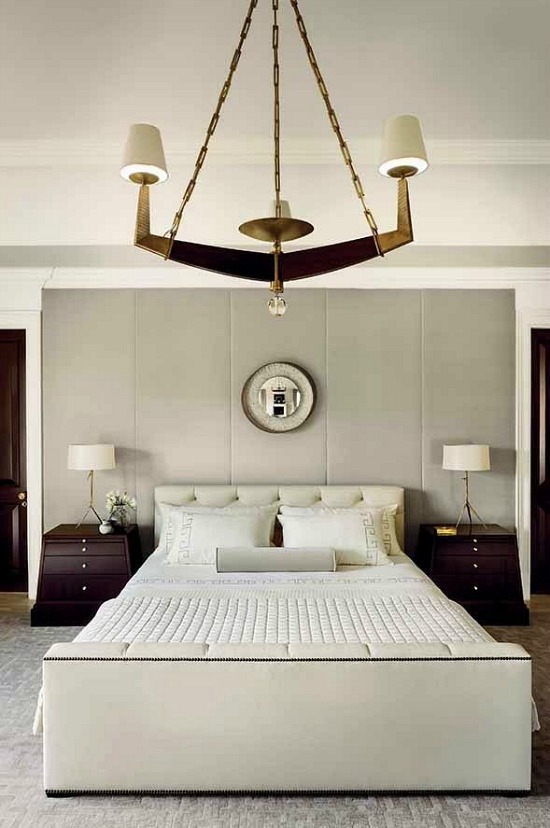 Designer/ Thomas Pheasant
I love how the channeled headboard creates visual interest and provides the perfect spot to hang a mirror to break up the expanse of fabric…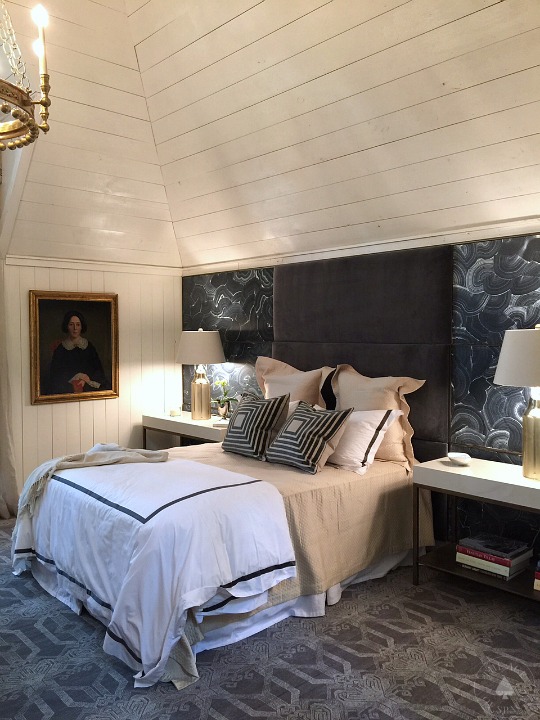 Designer/ Mark Williams & Assoc.-Photo/ Vicki Gladle Bolick
This was a room at the Cashiers Showhouse & Gardens by Mark Williams, I thought extending the headboard with upholstered and wallpapered panels created an effect that was positively genius.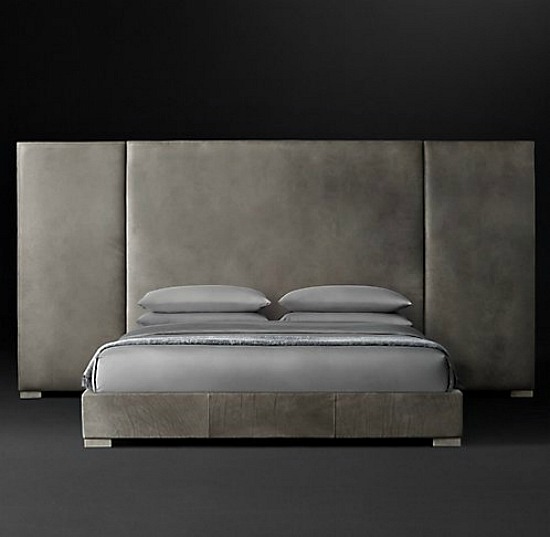 Image via Restoration Hardware
This is from the RH Modern collection, and while pricey it's undeniably gorgeous.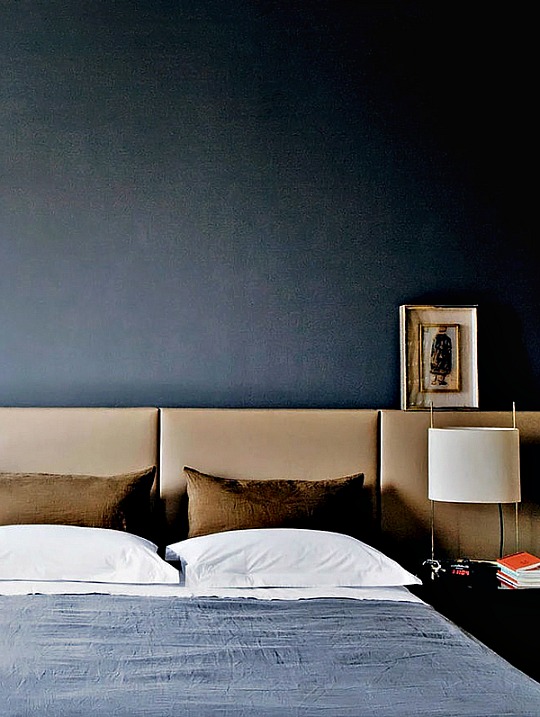 Credit/ ArkPod
The linear extended headboard creates the perfect backdrop for end tables and lighting…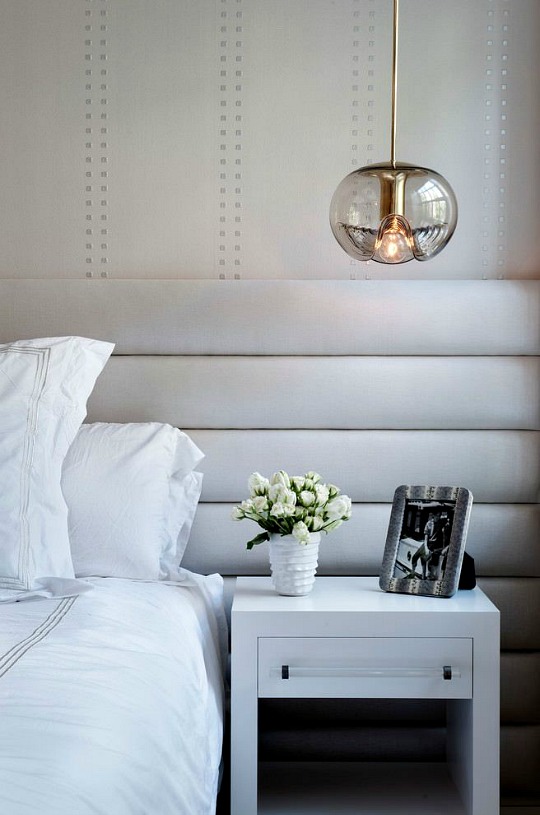 Designer/ David Howell
The horizontal channeling creates sophistication and glamor…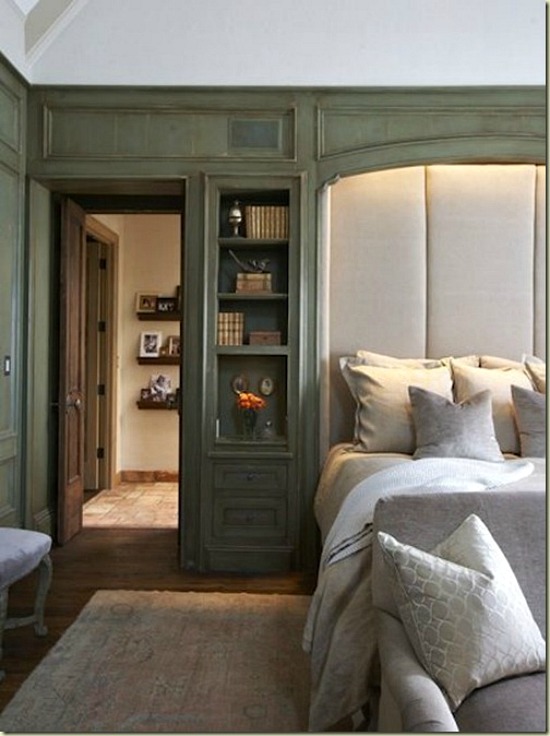 Designers/ Tracery Interiors Design
Insetting upholstery creates a unique customized look, of course, who doesn't just adore anything created by Tracery Interiors?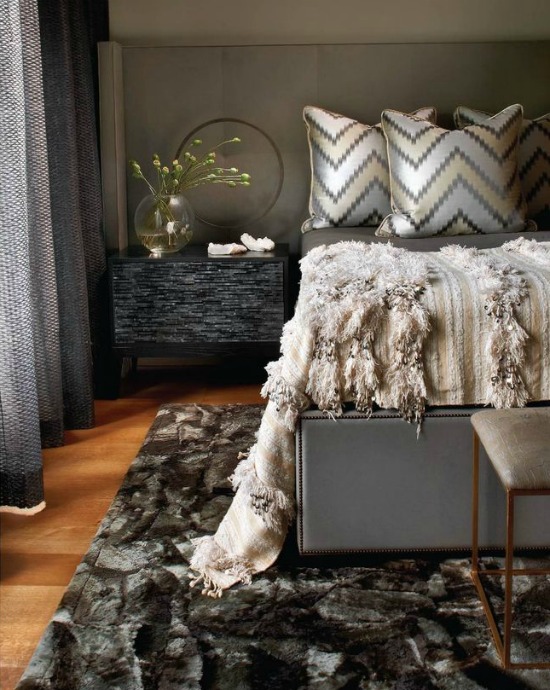 Designer/ Aimee Westepry
This has been one of my favorite bedroom designs, with layers of sumptuous textures, and uber stylish furnishings including the shelter style extended headboard.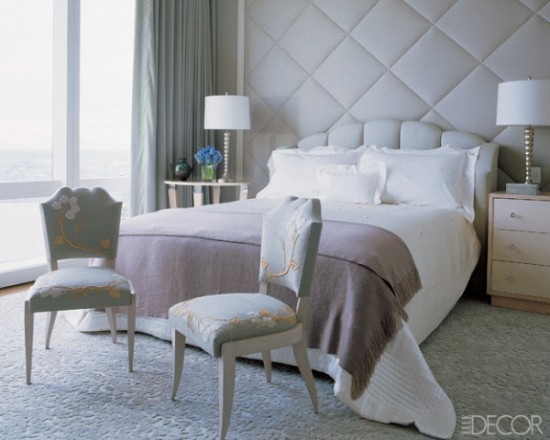 Designer/ Noel Jeffrey
Dripping in diamonds. At least on the walls of this sophisticated and timeless space by Noel.
We are back from a short hiatus, and there will be lots more design inspiration coming your way. We'll also have a new Design 10 on Monday! So check back often…
As always don't forget to follow us for more design inspiration & happenings…
https://facebook.com/theaceofspaceblog
http://pinterest.com/bolickinteriors/
http://instagram.com/theaceofspaceblog
https://twitter.com/theaceofspacebl
Until next time,
BE INSPIRED. BE AMAZED.
Thanks for stopping by!