There are two things in my home that you will see a lot of, candles and mirrors. The latter has absolutely nothing to do with vanity, in fact on any given day I'm lucky if I have a chance to get out of my P.J.'s before 5PM. If I'm not out sourcing for clients I am at home on the phone "taking care of business," as a blogger. Bottom line it's the way most designers bloggers roll. When I used to work for a well known purveyor of all things beautiful in the ATL, an exceedingly talented and well known designer came in with her entourage, in her P.J.'s and a long sweater jacket,  the latter had more "pills" than a Hollywood starlet. It's a visual that is positively burned into my short term memory. In fact, I have seen her at numerous events perfectly coiffed, dripping in high-end couture (think Paris runway), and all I can think of is a tattered sweater, and Land's End lounge-wear (on my new Tory Burch messenger bag, I swear it's true). At that moment, I knew that I could definitely work that look, and I have, to the mailbox, down the street, to the drive thru and once right into my favorite high-style boutique. I just haven't gone out in public with Mr. B. in my "P.J. Chic"…yet, but it will happen.
So, my point is that mirrors are definitely not for vanity at our house, but used to reflect light, add some sparkle, architectural interest, or to create a little high drama. If you follow my blog, you may have guessed that we actually "live" in our home. I make very few apologies for the toys lining our hallway, or the constant clutter and culinary chaos in our kitchen. I have been in "designer" homes and literally looked underneath the couch cushions to see if there was any evidence of kids (because I knew they had some), or signs of life. Yes, our house is well lived in and our mirrors are strategically placed to reflect back the cleanest parts of our home. How clever is that? Here are some of my favorite mirrors, inside some of the most amazing spaces, some of the interiors I have been fortunate enough to step foot in. P.S. I wish I could show you some of my own well-loved mirrors, but I just signed my life away with a company that is using some photos of our home in a marketing campaign. Say what? Hopefully our cleaning lady can wave her "Mr. Clean" wand and transform Casa B. into some much needed semblance of order, or at least find hiding places in between our cushions that haven't already been taken.
Courtesy/ Vicki Bolick-theaceofspaceblog.com
This mirror at one of my favourite watering holes in NYC-General Assembly, not only reflects the light, but adds architectural interest to an otherwise empty wall…
Credit-House of Parker
This mirror in a simple frame, balances the artwork, and  gives the illusion that the studded console is taller than it actually is…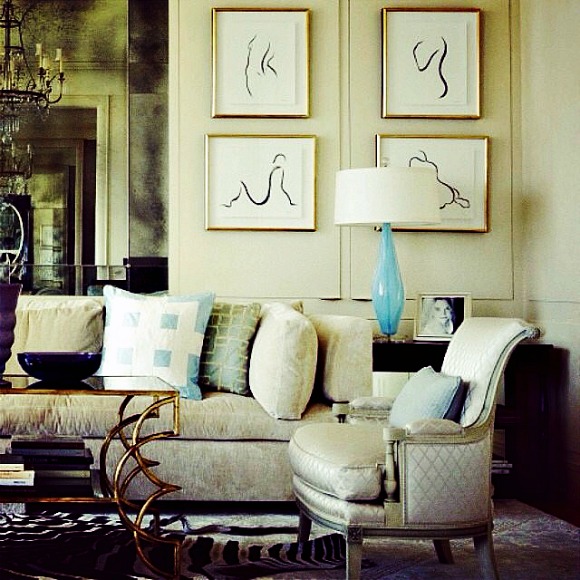 Credit-Aclure Interiors
Foxed mirrors are the perfect backdrop to sophisticated, transitional spaces.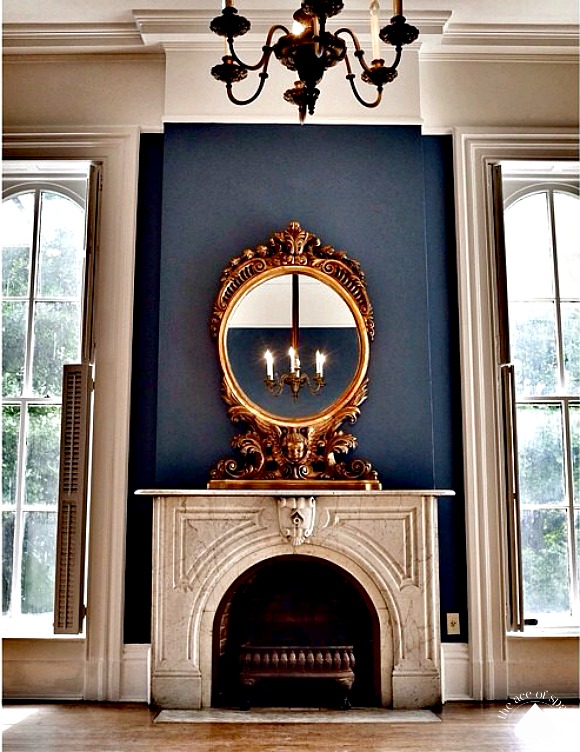 Photo-Vicki Bolick/ theaceofspaceblog.com
This Federal style mirror is so fitting over the mantel of this century old mansion. I love the way it captures the chandelier in the room. Located in Memphis, Tennessee it's a must see if your ever in "Elvistown."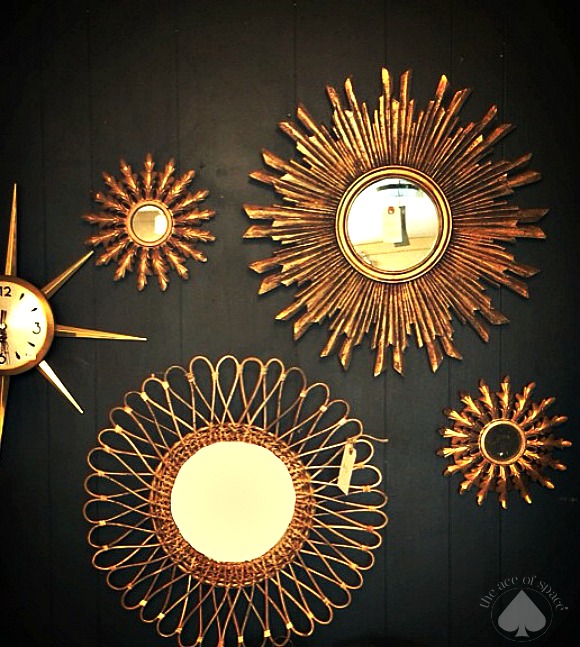 Courtesy/Vicki Bolick-theaceofspaceblog.com
A large grouping of similarly toned mirrors goes a long way in creating visual impact…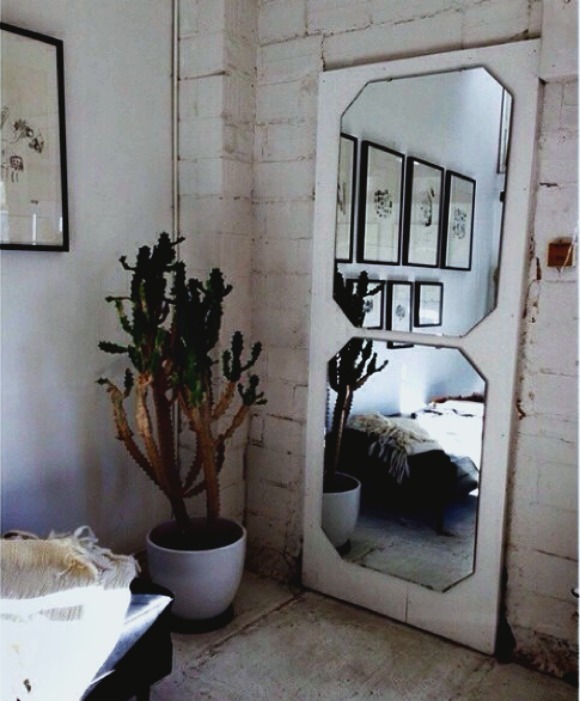 Photo-designinspo
This is such a clever way to mount a few mirrors, on a painted board or door. It also allows you to move this piece around the room….Genius.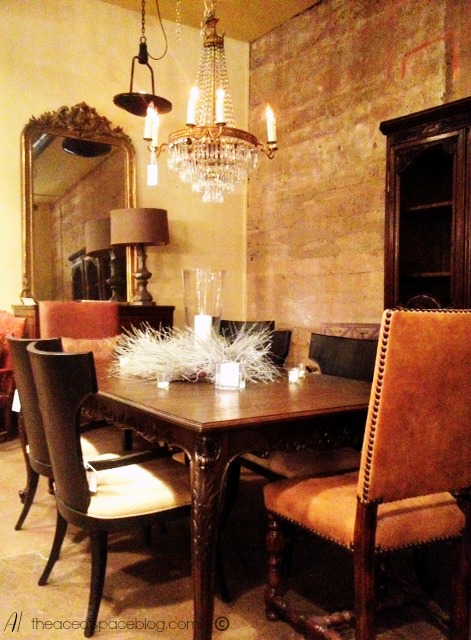 Photo-Vicki Bolick/ theaceofspaceblog.com
A large mirror leaned against a wall warms up this dining space…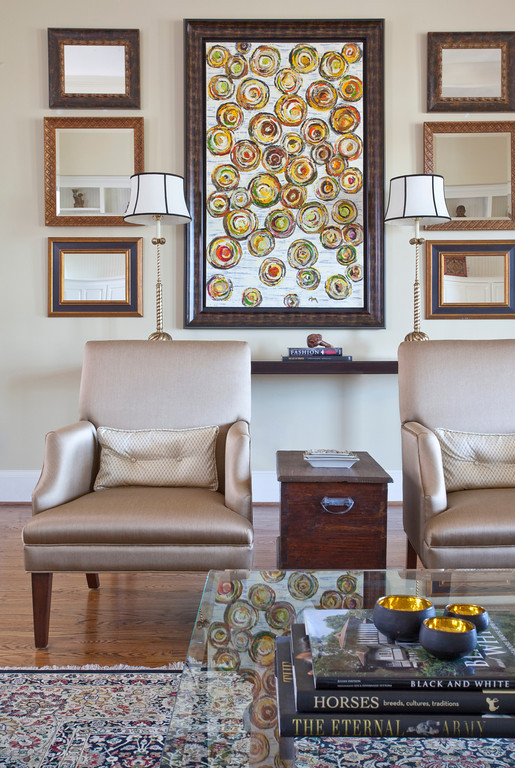 Design-Vicki Bolick/ theaceofspaceblog.com/ Photo-Christina Wedge
This was a space I designed for a couple who moved back to the states from Singapore. The large wall needed more visual pizzazz without detracting from the artwork, so I added mis-matched mirrors, which also served to reflect light back into the space…
I hope you have an amazing 4th of July holiday! P.S. Well be back with our "Tastemaker" series next week with more fabulously talented designers! So don't forget to check back…
As always,
Be Inspired. Be Amazed.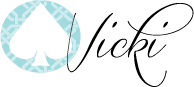 Thanks for stopping by!