Our motto at The Ace of Space has always been to "live a life well-curated" which translates to a life well-lived. I believe that interiors should evoke a sense of timelessness, as relevant ten years from now as it is today. One of the most important things I've learned as a devotee of design is that if you love something, there will be a place for it. And that applies to trends, there are some that are timeless, and others that have simply run of time. But, if you love it, embrace it.
"If you love it, embrace it." – The Ace of Space
One of my favorite trends in kitchen design is the use of mixed materials. It layers the kitchen in warmth, a welcome departure from the classic all white kitchen. While white will always be the hallmark of classic kitchen design, it's adding some unexpected pairings that make a home ultimately more inviting. The classic kitchen for 2017 has been reinterpreted for modern day homes and has been replaced by updated versions of country, basic British, and even Shaker.
And we're sharing our favorite kitchen trend for 2017 (and matte appliances are a close second!). So whether you're inspired to make a change or fall into the category of "design curious," read on.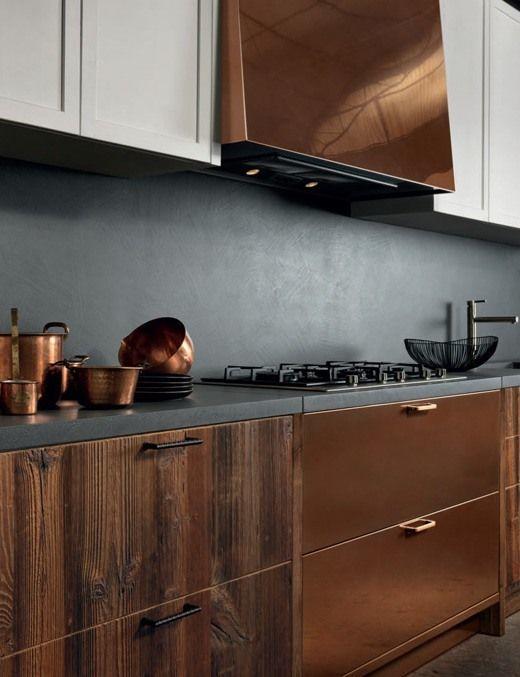 Image/ Plotscape
Rustic lower cabinets paired with painted uppers meld classic design with updated warmth.
Image/ MIM Design
This kitchen blends sleek refinement with artisan touches.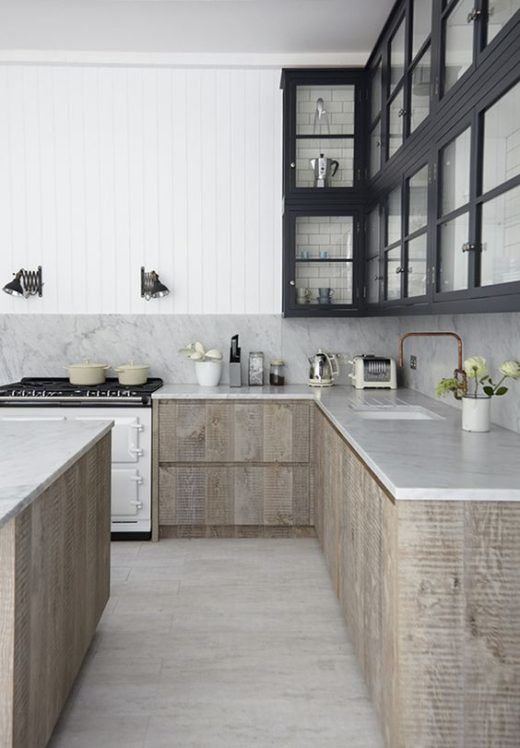 Image/ JJ Locations
This expansive stylish Scandi kitchen with textured walls and an understated color palette are all perfectly balanced.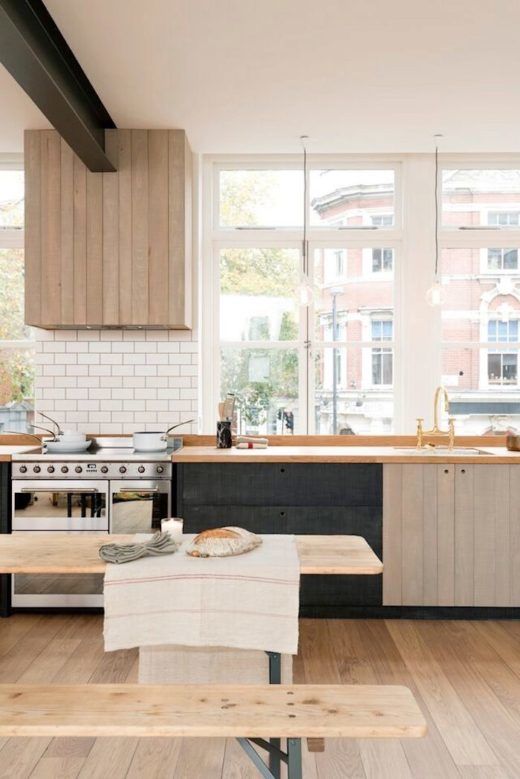 Designer/ Sebastian Cox/ deVOL Kitchens
British Designer/ Craftsman Sebastian Cox created this "urban rustic" kitchen using sustainable British timbers.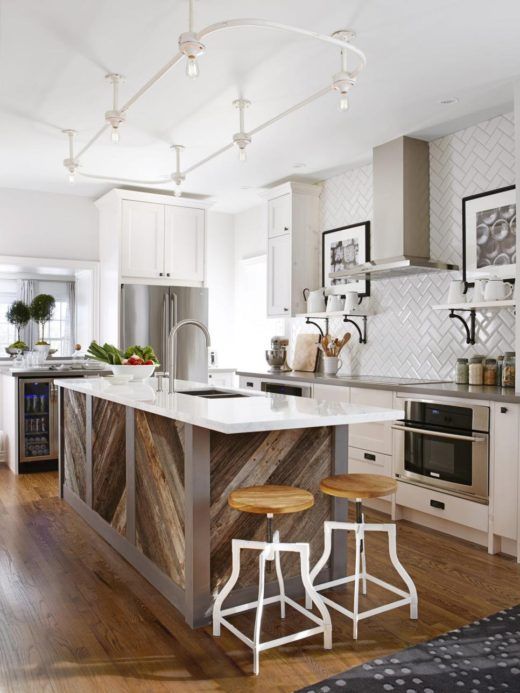 Designer/ Sarah Richardson
A rustic island provides unexpected warmth and contrast against white cabinets.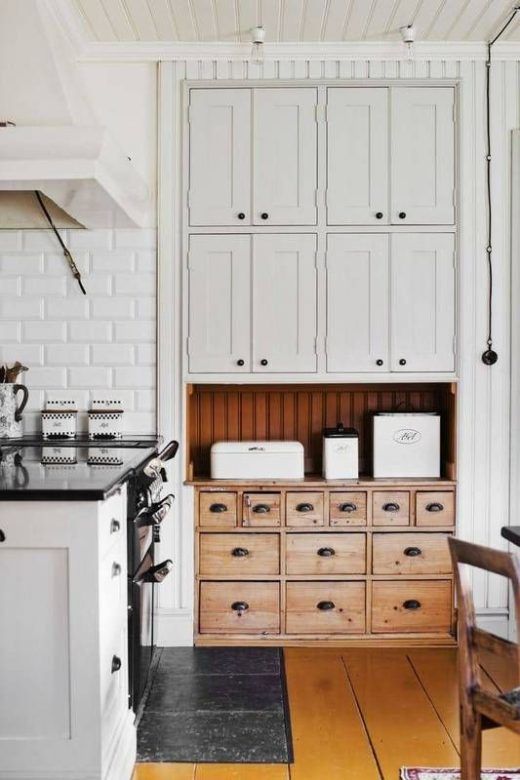 Image credit/ Lina Ostling
This kitchen gets an unexpected dose of texture by incorporating a vintage element and is a fine example of what can be achieved by incorporating contrasting textures and materials.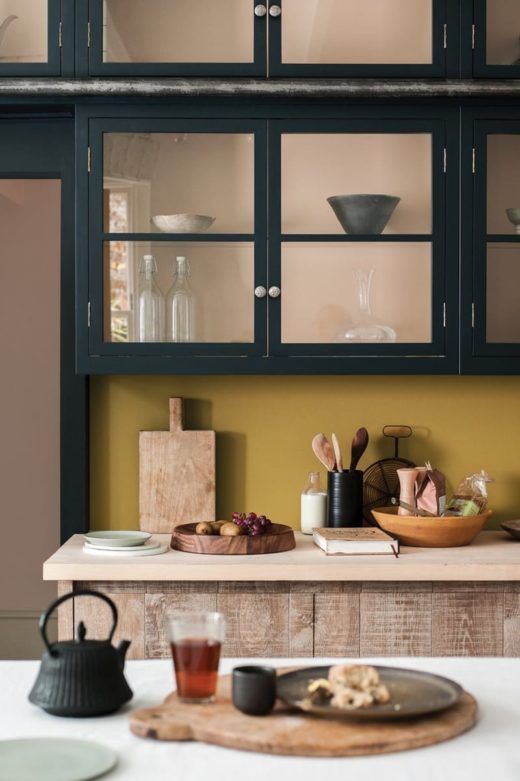 Image credit/ Dulux
An edgy color palette paired with rustic wood brings in a touch of organic warmth and contrast.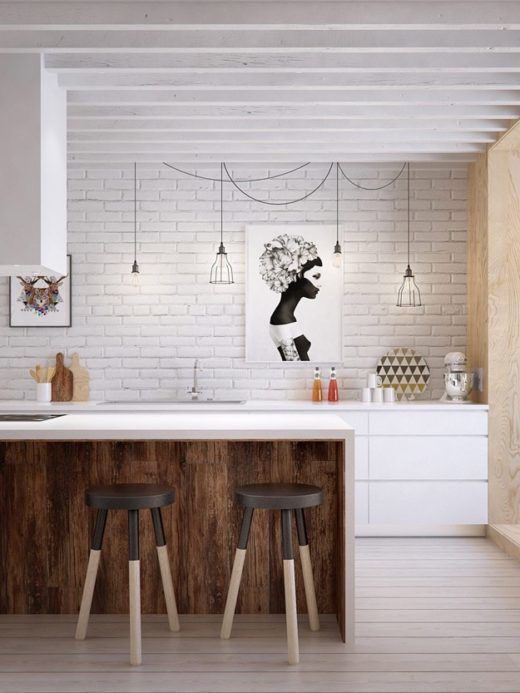 Via Jelanie Blog
Scandinavian minimalism meets modern styling in this kitchen with sleek cabinetry and a rustic island.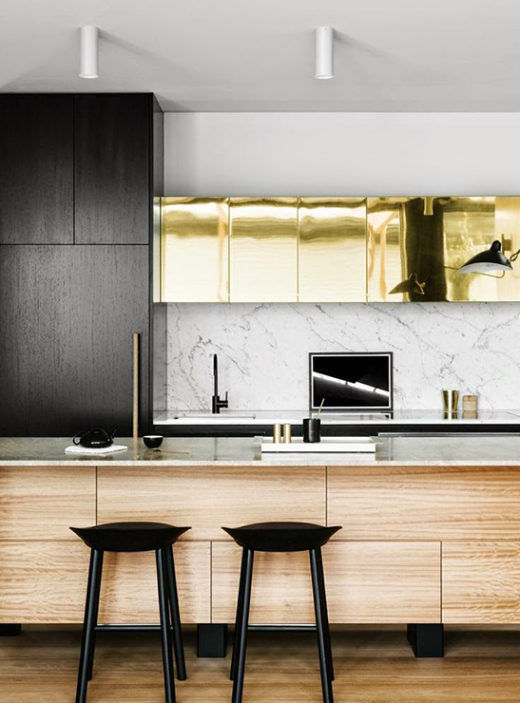 Brooke Holm for Fiona Lynch
Designer/ Fiona Lynch uses a row of gold upper kitchen cabinets, which acts as a spot of warmth in contrast to the lower wood cabinets.
Until next time,
LIVE A LIFE WELL-CURATED.
Thanks for stopping by!