Bedrooms are for dreaming, and what could be dreamier than a canopy bed? Sometimes called the "king of beds," they can be fancy or plain, draped with billowing fabrics fit for royalty, or simple with modern clean lines. Some are four posters or fixed to the wall, modern or traditional. But aside from the obvious grandeur, they can be practical. And a little mysterious (as in what's behind the curtain?). It's like having a private retreat, the perfect place to hide away on a weekend curled up with a great novel and a glass of Rosé, enjoying solitude in complete privacy.
"A girl and her bed on weekends are an endless love affair…" -Unknown
There is no bed dreamier than a canopy bed, it's undeniably romantic and appealing (a little mysterious), a designer's muse inspiring many unforgettable spaces.
Louis XIV reportedly had 413 canopy beds (yes, an obsession of massive proportions) and while that may seem excessive, the beauty and grandeur continue to appeal to kings of any size castle (or home).
And while most of us will never have space for 413 beds (who would have time to make them all?). All you need is one…to dream a little sweeter. At "The Ace of Space" we think canopy beds are the ultimate luxury in bedroom fittings. And we are sharing some of our favorites so read on for more inspiration!
Photo/ Francois Halard for Vogue Magazine
The hand-screened Garden Pattern fabric draping this stunning canopy was designed by Sandra Loveland Bragdon for her 41-year-old Hungry Palette shop in Stonington Borough, Connecticut. Golden dreams for one lucky young lady…
Designer/ Eddie Ross-Photo/ The Mine
This canopy bed by Tommy Bahama was dressed in an eclectic and masterful mix of pattern and color. Creating the perfect haven for curling up.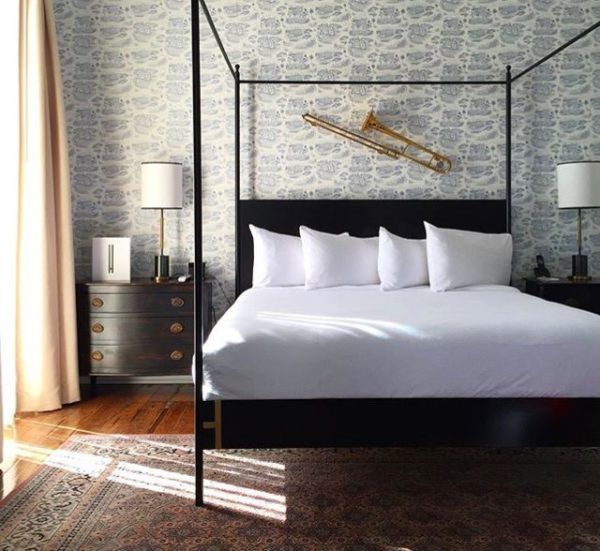 The Henry Howard Hotel in NOLA
Located in Garden District of New Orleans this 1860's mansion was brought back to life by New York based Interior Designer, Lauren Mabry of Hunter Mabry Design. The traditional style metal canopy bed is a custom design from Doorman Designs and pays homage to New Orleans in a classic color combination of black and gold.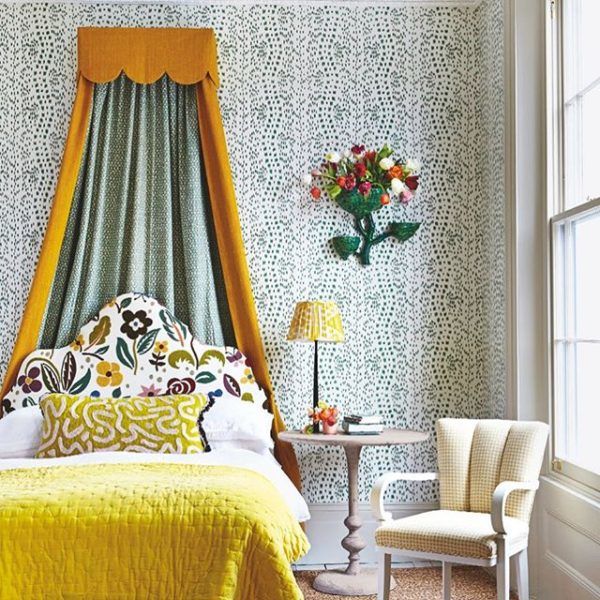 Credit/ Rachel Whiting-House & Garden UK/ April 2016
Fresh and charming, this room just sings with color, texture, and pattern. The canopy affixed to the wall adds a touch of whimsical romance…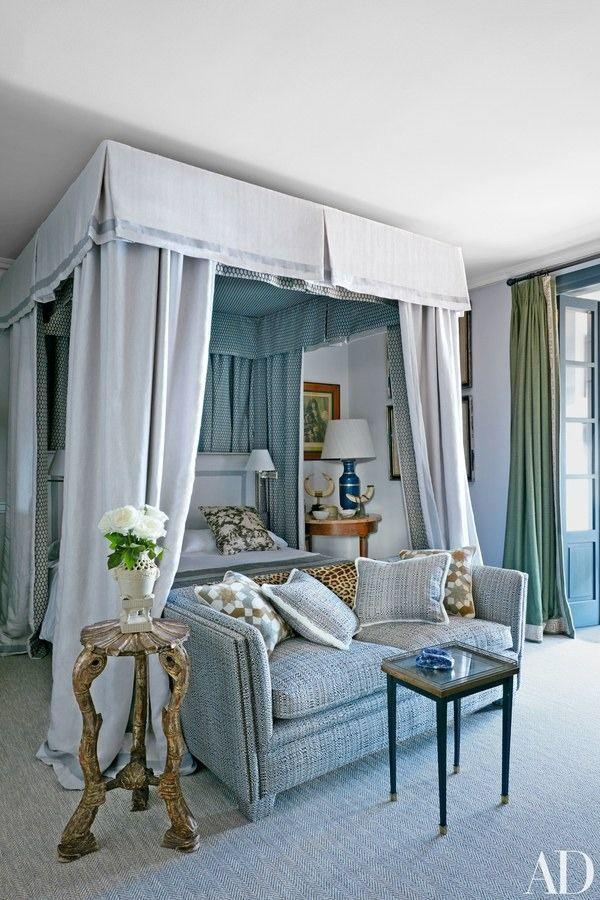 Designer/ Lorenzo Castillo-Photography/ Richardo Labougle
The French doors feature drapery Loro Piana Interiors cashmere; the vintage David Hicks love seat, upholstered in a Rubelli tweed. The tailored canopy bed is draped in a signature mix of pattern.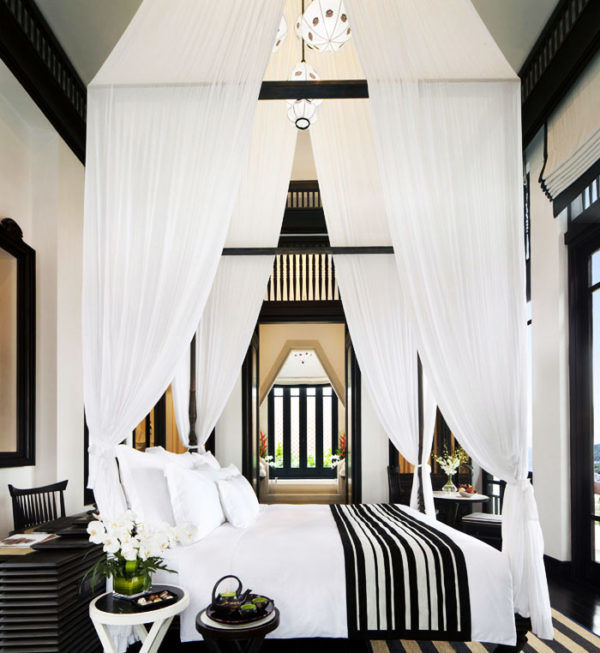 Interiors at the Danang Sun Penisula are reminiscence of Vietnamese temples with indigenous shapes, such as wood spindled windows and silhouetted forms of the Hoi An lanterns. The canopy beds are draped in breezy linen, adding another layer of Asian allure.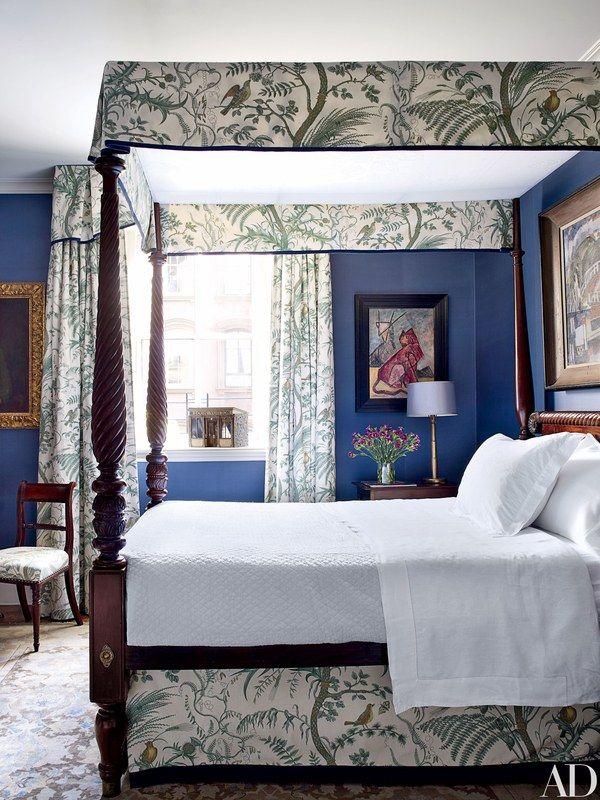 The nanny's room is furnished with an American four-poster; the curtain and canopy fabric is by Brunschwig & Fils, and the walls are covered in a Fromental silk.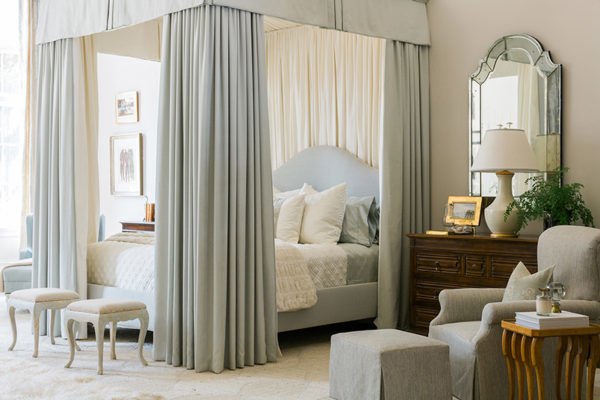 Designer/ Phoebe Howard
Phoebe Howard is noted for creating
interiors
with a gracious sense of southern traditionalism. This room is classic and timeless with a neutral palette that creates a serene retreat centered around a luxurious canopy bed.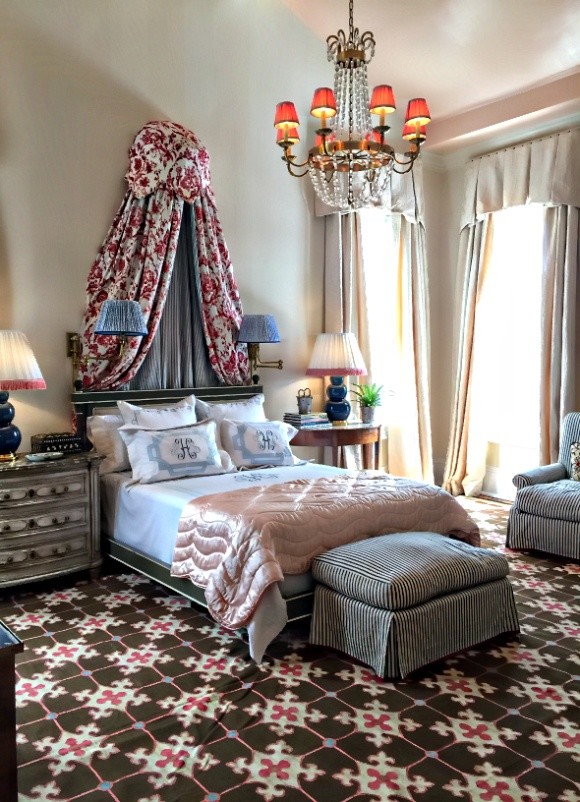 Designer/ Ware M. Porter-Photo/ Vicki Gladle Bolick
The color palette for this
room
was born from the striking custom dhurrie rug from Lisa Fine & Richard Keith Langham. The bedroom is a skillfully curated mix of period styling with modern-day riffs.
We hope you are inspired to create your own bedroom retreat.
SHOP OUR CURATED FINDS

Thanks for stopping by!