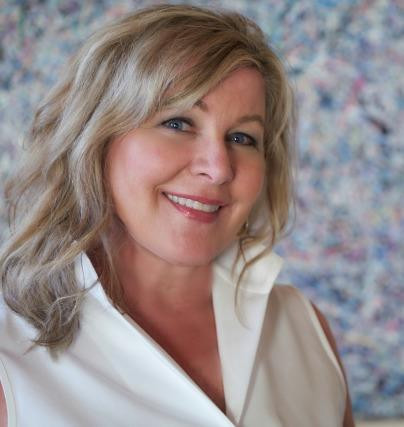 Vicki Gladle Bolick
Editor & Creator/ The Ace of Space
Brand Partner, Guest Contributor, Trend Scout, Influencer
Vicki spent the first half of her career in politics working on Capital Hill in Washington for the GOP, acting as Assistant Press Secretary for a New York Senate Majority Leader and handling the personal correspondence for a former U.S. President. After thirteen years she decided to left the world of politics to pursue her true passion-interior design. While completing a formal education at the Atlanta College of Art & The Vanguard School of Interior Design she worked at several well-established design firms in Atlanta before opening her practice in 2006. Her work and blog have been recognized in the Atlanta Journal-Constitution, HGTV, Elle Decor, House Beautiful, Traditional Home, Atlanta HOME, One Kings Lane and more.
In 2011 she decided to bring her unique design perspective to the public and launched her highly acclaimed blog "The Ace of Space." It's given her a unique platform to share her love of design and belief that "we should always make more room for beauty in our lives." Her following continues to grow worldwide and shortly after its introduction it was nominated for "Best New Design Blog" at the 2012 Design Bloggers Conference "Hall of Fame Awards," and Finalist for "Best Overall Design Blog" from 2013-2017 sponsored by Traditional Home. She was also a finalist in the AMARA blog awards located in the UK for Best American Design Blog in 2015-2017. Considered an industry expert Vicki has attended many Blog & Press Tours including Coverings 2013, Kohler Blog Tour 2014, Modenus New York Blog Tour 2014, Legrand Blog Team 2014, High Point Bloggers Tour 2015 & 2016, WCAF Bloggers Tour 2016, #StyleYourSeason Trend Scout for AmericasMart 2016. She was also selected to be a Blogger Ambassador for the "What's New, What's Next Campaign" sponsored by the New York Design Center. Vicki is often quoted in various industry publications and has contributed to various brand blogs around the globe. In 2016, she launched her first licensed art collection with World Art Group and is working on her first book scheduled for release in 2018. Media inquires can be made by calling 404.405.6839.
Vicki resides in Atlanta, Georgia with her husband and daughter.
Save