Not long ago I stumbled across the most "magical floors in the world" which literally stopped me in my tracks. Marbelized wood flooring so vibrantly breathtaking  that it has taken the design world by storm. Each individual board hand-colored by artistic visionary, Pernille Shedker Hansen. She has singularly created an art form that is both organic and somewhat "supernatural," and undeniably beautiful.
Pernille holds a BA in Textile Design from Designskolen Kolding, her creative studio is nestled somewhere against Copenhagens coastline. Inside this magical place exists a collaboration with "natural phenomenon" evident in each piece of boldly patterned wood. Inspired by traditional craft techniques she has literally transformed pieces of wood into psychedelic freeform artwork. Turning marbelized wood flooring into works of artistic expression.
Magical and marbelous…
Each board has captured the moment when fierce colors are floated on top of the water,  a process inspired by Suminagashi, a Japanese method of marbling paper with water & ink. (I've included a video of Pernille at work, and it's truly something that you need to watch in order to really appreciate the creative process).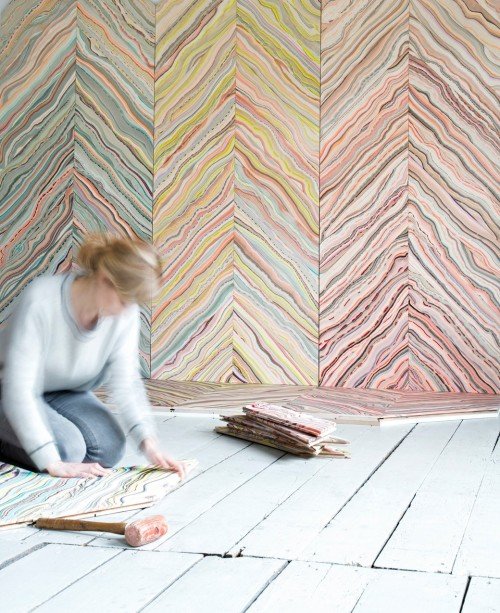 "IT IS A PROCESS OF REPETITION, AND LETTING GO OF PREDEFINED STRUCTURES TO CREATE FORMATIONS OF ITS OWN RIGHT." – Pernille Snedker Hansen
I've long been fascinated with marbling in wallpapers, but to see it actually applied to flooring…well…I'm almost at a loss for words (and I'm sure you will be too).  If you can't afford to commission Pernille to do flooring, she also sells art & in June of this year she released a widely anticipated line of furniture. Thankfully, there are now other ways to bring a little of Pernille's magic into your home. You can see more of her work here, and, yes, this is what happens when wood meets marble…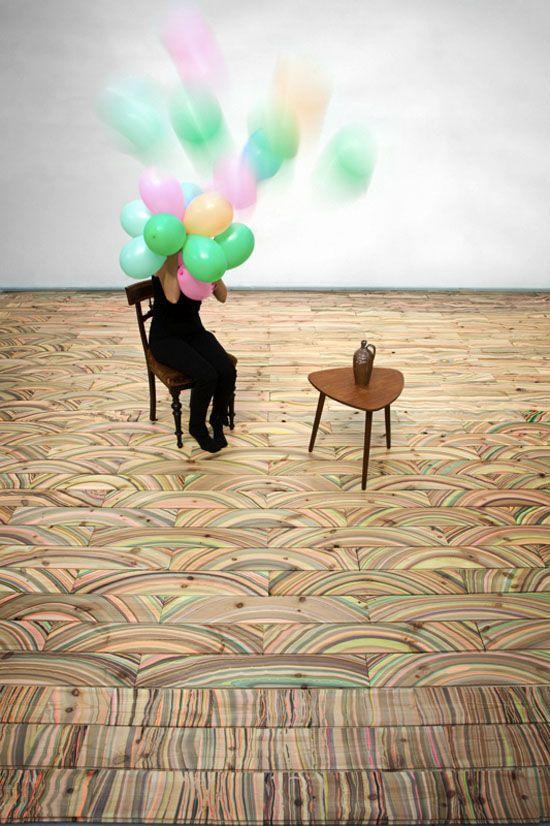 © Snedker Studio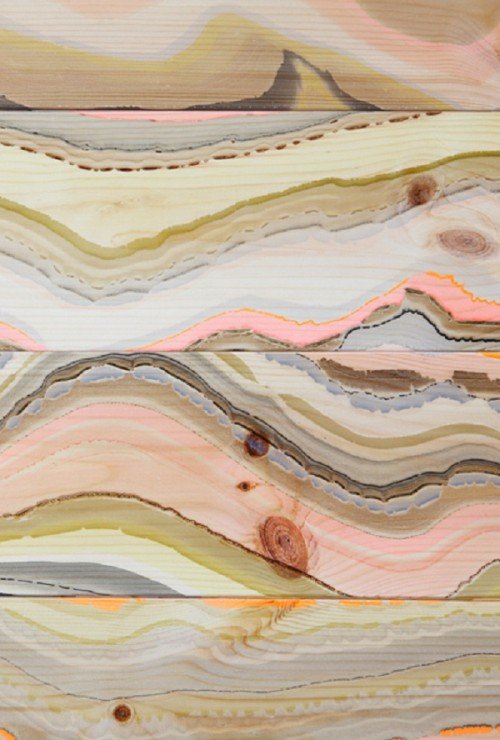 © Snedker Studio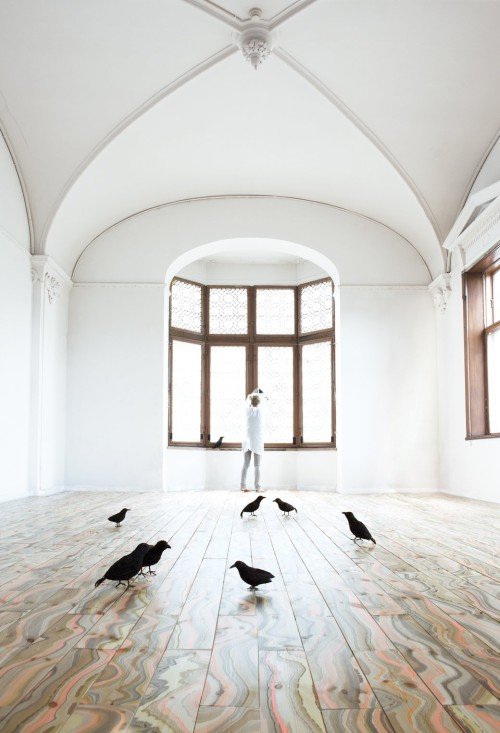 © Snedker Studio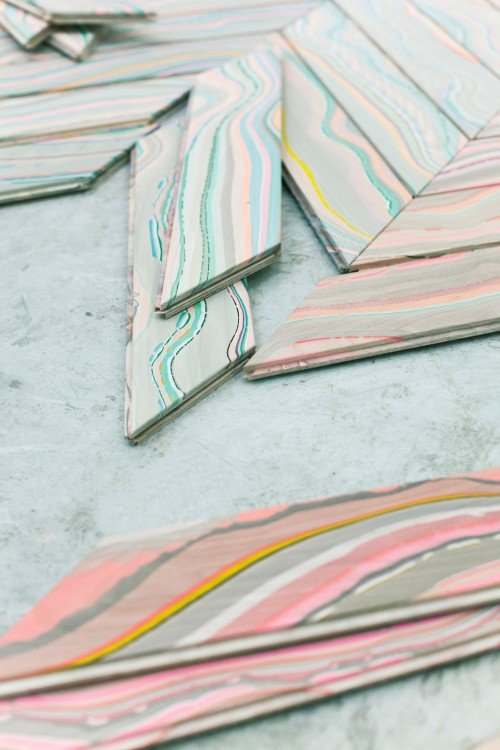 © Snedker Studio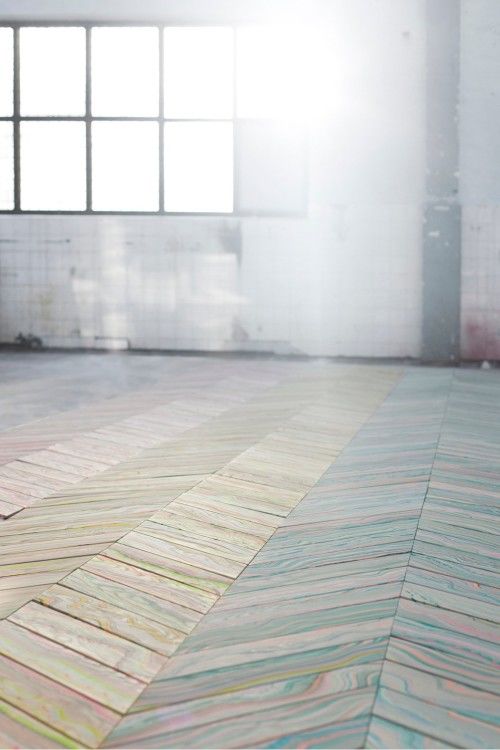 © Snedker Studio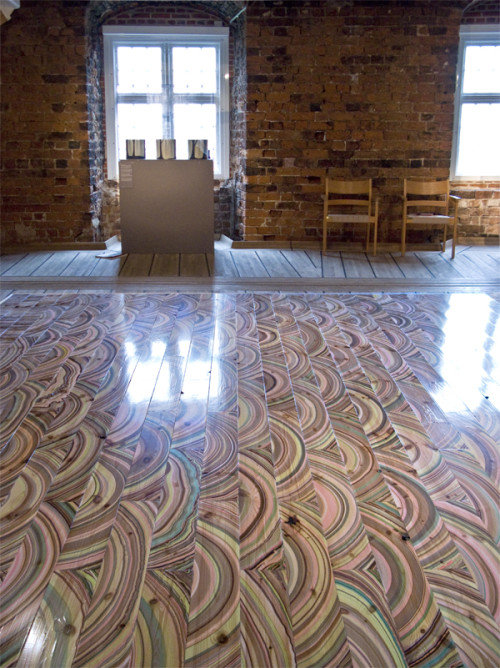 © Snedker Studio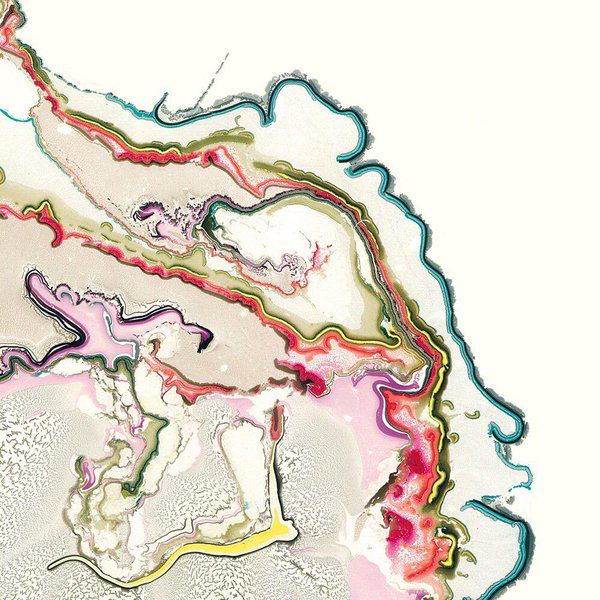 © Snedker Studio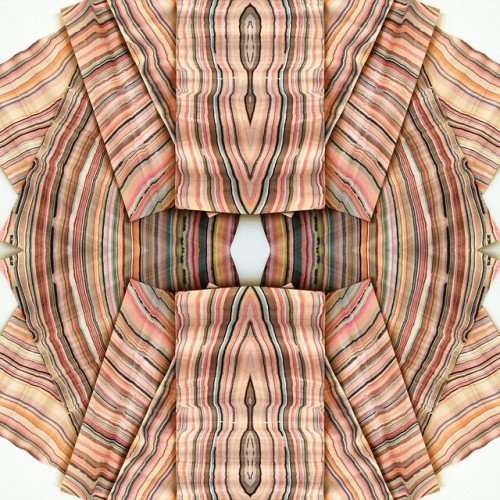 © Snedker Studios
© Snedker Studio
© Snedker Studio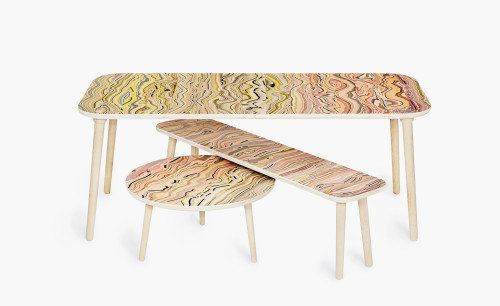 © Snedker Studio
I've included this "must watch" video of Pernille explaining her creative techniques…
Until next time,
LIVE A LIFE WELL CURATED.
As always,
Don't forget to follow us on Social for more inspiration & happenings!
Are you a designer or architect (interior or garden) design event organizer, artist, or have entertaining tips? Would you like your work, project, or exhibit published on The Ace of Space? Please provide High-Resolution images (or similar quality) a text description, and send them to Vicki@theaceofspaceblog.com. We will review the material and your submission will be evaluated according to our editorial standards. Please note that not all submissions will be published; however, we urge you to submit again in the future. We do not provide monetary compensation for any articles or photo images, however, we will provide photo credits, website links & copyright details if requested.
We are also currently looking for contributing writers in the areas of travel, lifestyle & design. Do you want to write for an online publication that reaches thousands per month? We'd love to talk to you!  Contact Vicki@theaceofspaceblog.com