Summertime is right around the corner. And now that the weather is getting warmer, you probably want to spend as much time outdoors as possible. Some of us are even rethinking our outdoor spaces whether it's a simple refresh or creating an entirely new one.
One of our favorite accents in a landscape is a fire feature, they not only provide a beautiful visual but also create a warm, lighted place for us to share food, stories, music, and experiences. And if you are looking for truly unique fire features that will "dazzle the senses" then consider the fire sculptures at Fire Features (and they are stunning). Recently, I spoke with Elena Colombo founder of the design and build firm about her fire sculptures which "are often the defining element of a landscape accentuating a space while giving it a unique character."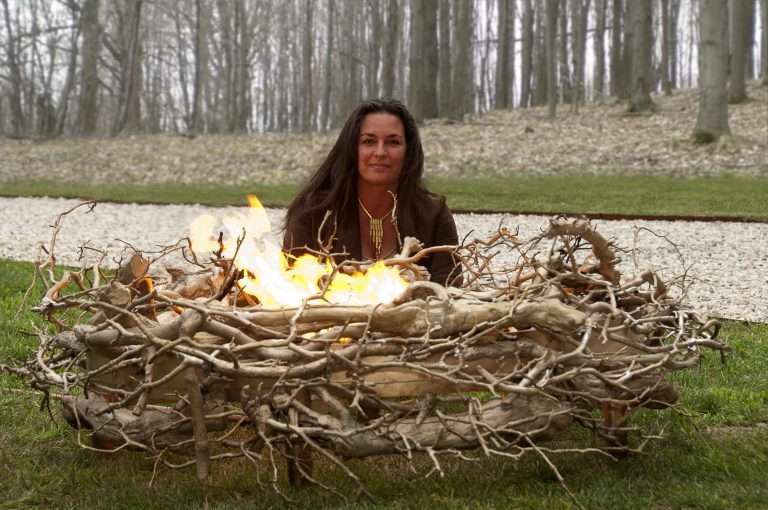 Photo courtesy Elena Colombo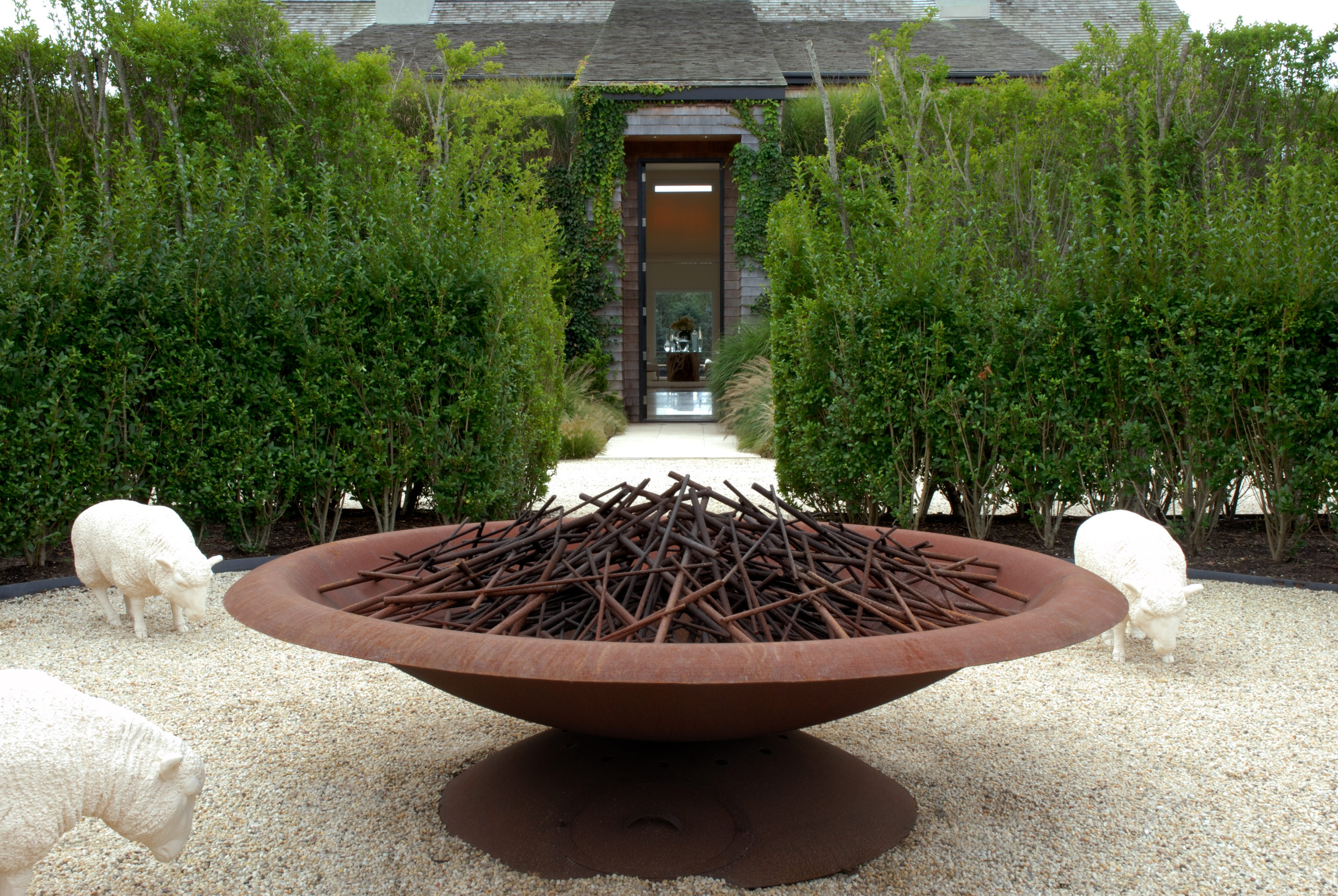 Photo courtesy of Elena Colombo
Elena has turned what she calls her "healthy pyromania" into a booming business where she creates stunning fire, water, and wind features that adorn the landscapes of private homes, hotels, and resorts worldwide. Colombo is a classically trained sculptor and an architectural designer who works in bronze, steel, stone, concrete, and bone. Her designs extend architecture further into the landscape by creating forms that are at once ancient and modern, simple and elegant. Providing a way to satisfy our deep need to interact with the elements.
Reflecting on the inspiration behind "Fire Features" Eleana states "I am ever inspired by the elemental nature of fire and the primal need we have for it. Fire serves both our need for beauty and our instinct to gather around a warm lighted place; it is a destination wherever it burns. For nearly 700,000 years we have shared food, stories, and experiences around the fire; during the last hundred, we seem to have abandoned the hearth as the focus of the community. I would like to restore the hearth as a ceremonial place and as a point of convergence." And without a doubt her designs reflect this goal.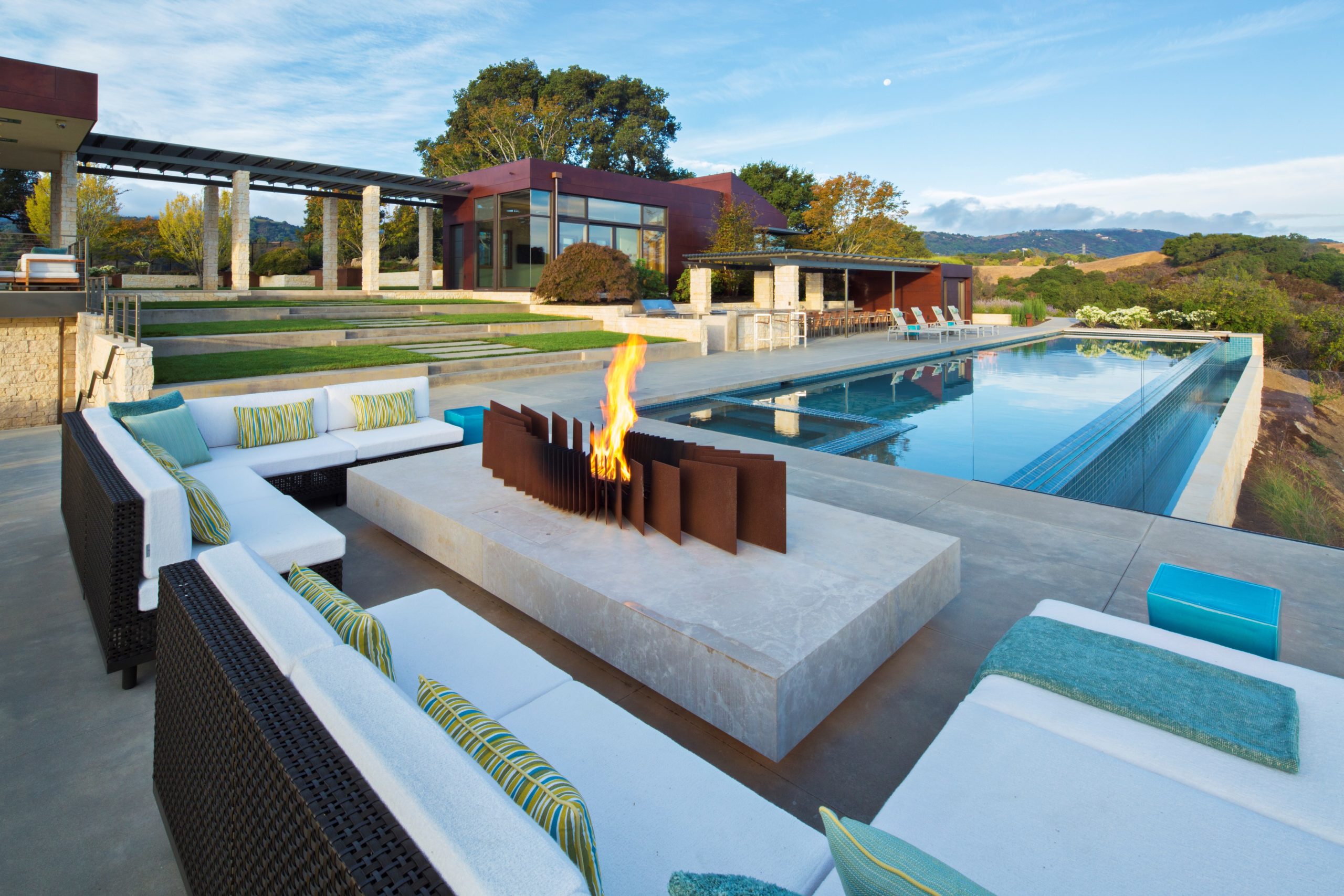 Photo courtesy of Elena Colombo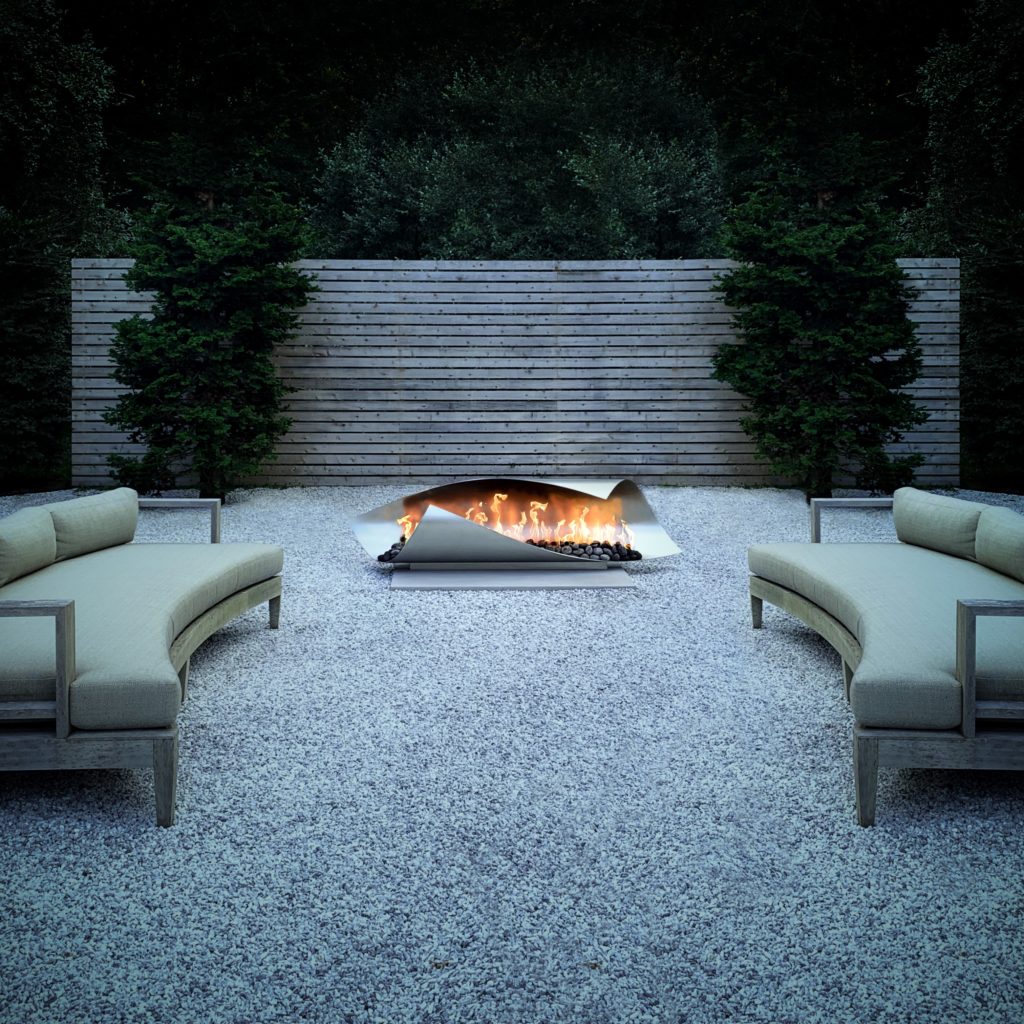 Photo courtesy of Elena Colombo
Ahead, Elena shared some tips for designing an outdoor space that will draw people around for conversation, warmth, and happy memories!
String lights and lanterns add festive flair and ambiance to an outdoor space while creating a warm and cozy environment long after the sunsets.
Invest in comfortable seating that weathers the outdoors. No Adirondack chairs of any kind! There are many outdoor seating options available, create a space that is unique and inviting. Invest in quality pieces for the long term.
Bench seating is great for kids and smores around the fire. Add cushions in outdoor fabric for added comfort.
Make sure your outdoor area is as near as possible to the house so you can access food, drinks, and the powder room.
Plan for low light path lights to avoid trip hazards.
Include a fire feature.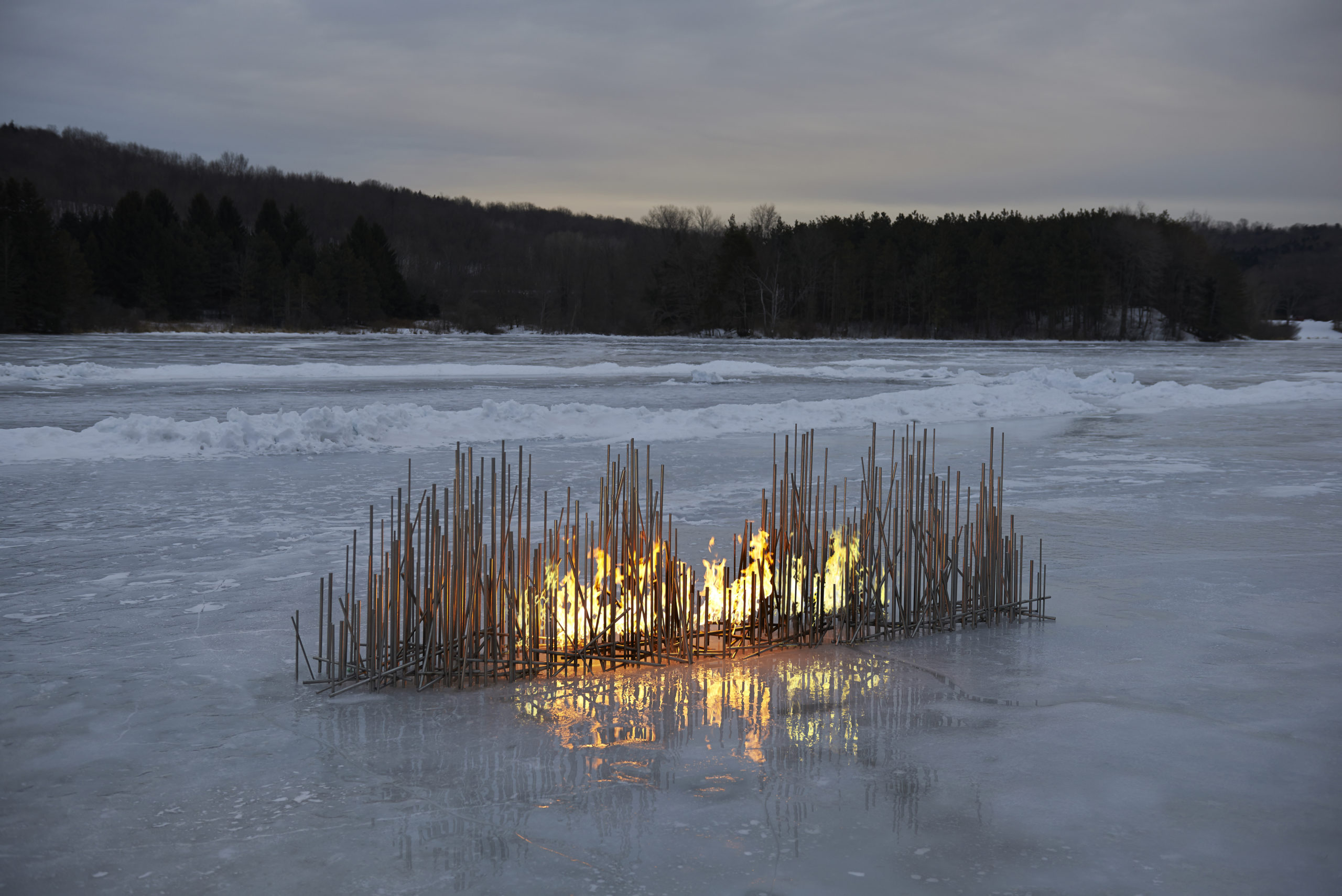 Photo courtesy of Elena Colombo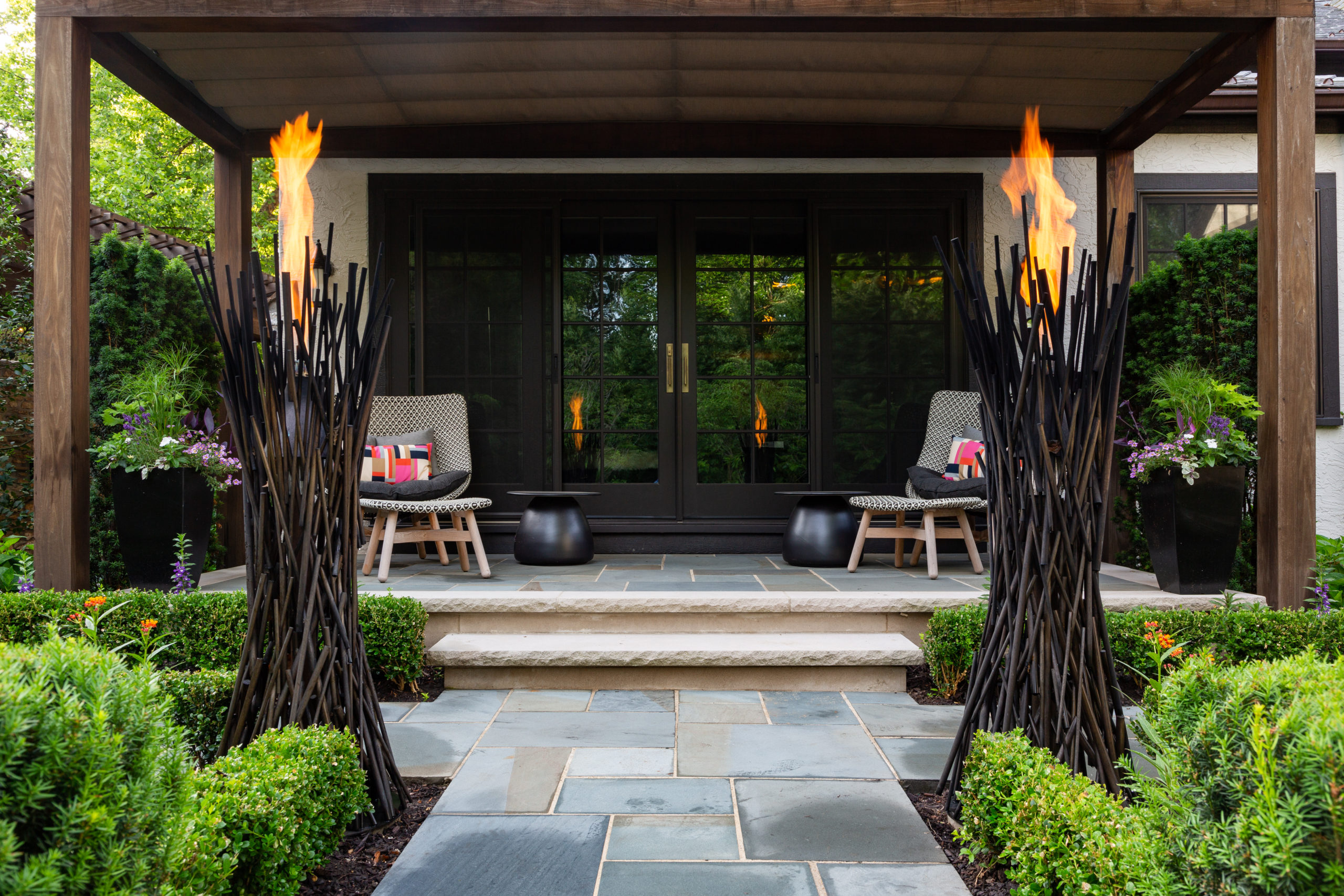 Photographer/ Aaron Leimkuehler-Courtesy of Elena Colombo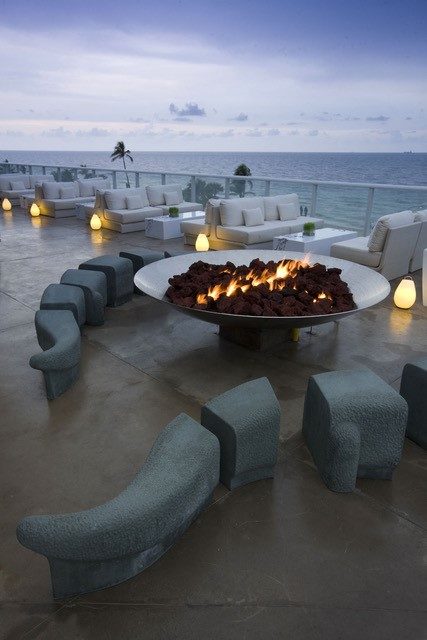 Photo/ Courtesy of Elena Colombo
For more of Elena Colombo's stunning fire features you can visit her website here.