When it comes to interior design, Michael Stornello and Tom Konopiots have an inherent knowledge of balance, beauty, and proportion. Together, they have turned their passion for design into Vincere, a full-service interior design firm based in Chicago that was founded in 2007. Throughout each of their projects over the years, they have remained committed to their core design philosophy: to allow scale and elegance to seamlessly integrate with livability and function.
Recently they designed a pied-à-terre just off the Sunset Strip in the famed Hollywood Hill of Los Angeles. An in-town abode for a former entertainment industry executive, this apartment enjoys vistas of the entire LA Basin. Capitalizing on the verdant views and abundant light. Vincere created a fresh and lively interior, perfectly suited to its location within a historic Hollywood building.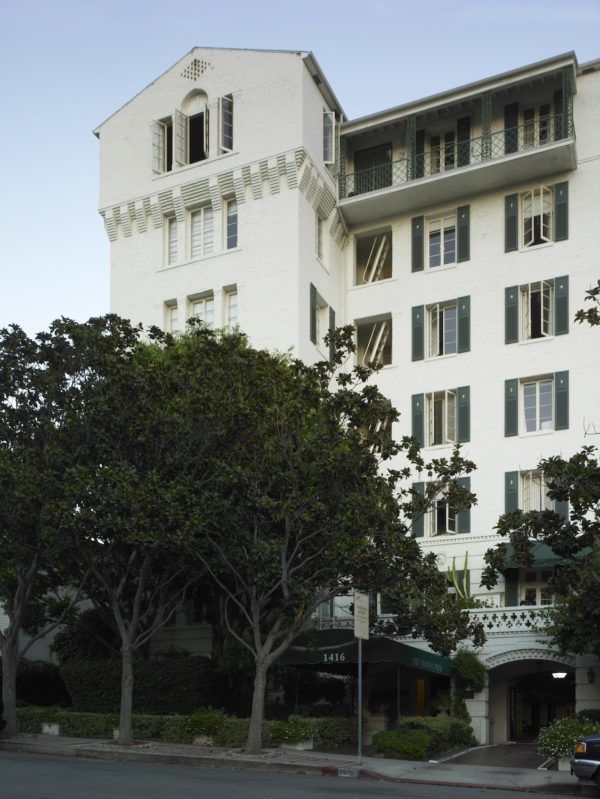 The project is a prime example of the Vincere team's ability to create livable luxury, even within small(er) spaces. With soothing beige tones punctuated by pops of orange and green and vignettes situated to take advantage of the California sunshine, the home feels spacious – despite its compact nature.
The fresh sophistication and quiet luxury make this pied-à-terre the perfect Hollywood Hills retreat. So read on for more on this exquisite LA abode…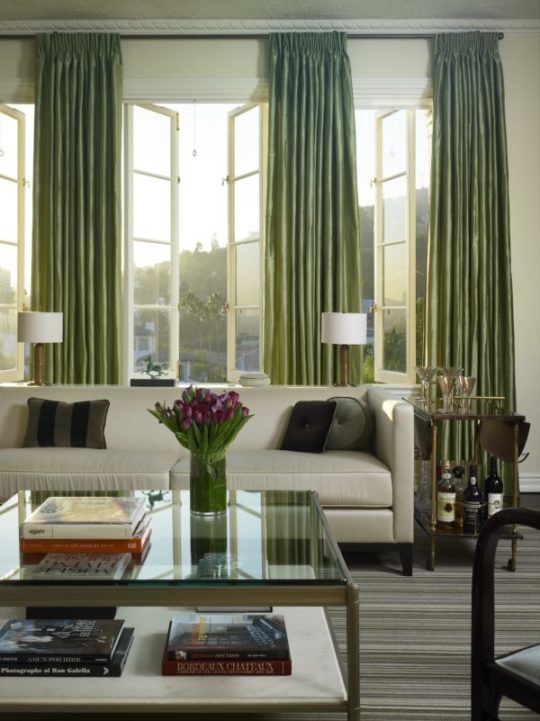 Designers/ Vincere, LTD
The vibrant green of the drapery blends seamlessly with the sweeping views of the Hollywood Hills. A stocked bar cart provides a touch of Hollywood glamour…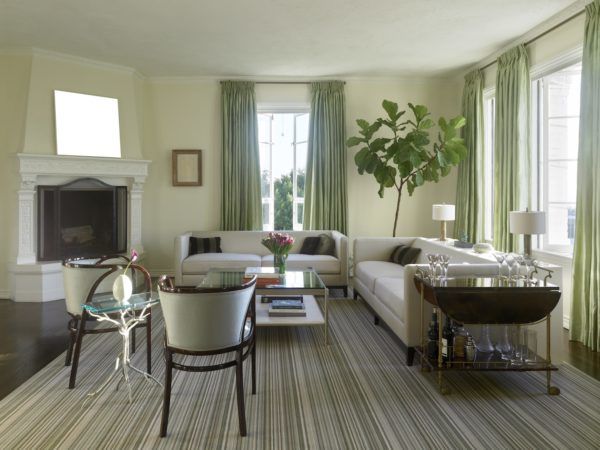 Designers/ Vincere, LTD
Quiet sophistication compliments the traditional architecture of the historical building. The linear pattern of the rug makes this intimate space appear even grander.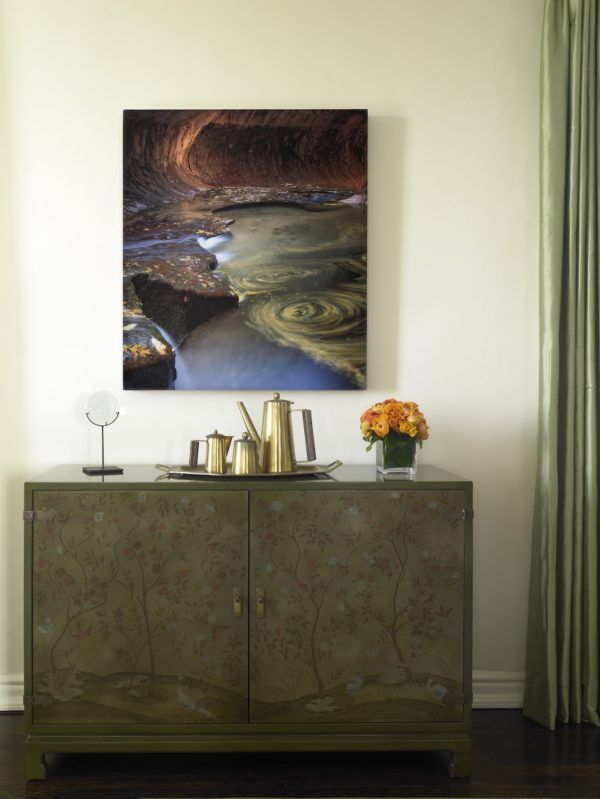 Designers/ Vincere, LTD
The Chinoiserie pattern on the buffet is the perfect juxtaposition to the abstract photography. A deft mix of art styles, a more traditional motif successfully paired with contemporary art.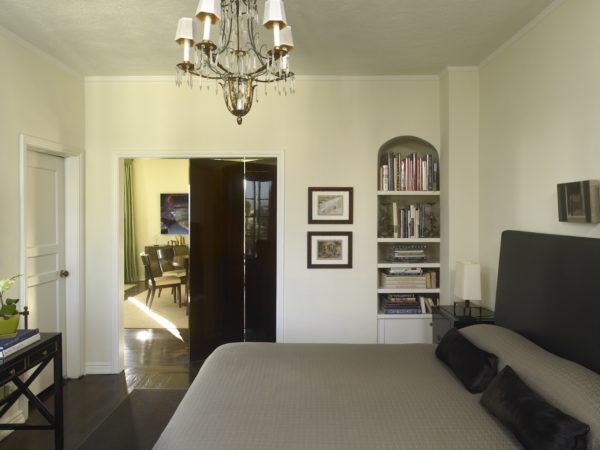 Designers/ Vincere, LTD
The bedroom is a serene and sophisticated retreat. From the crystal chandelier to the soothing neutral color palette.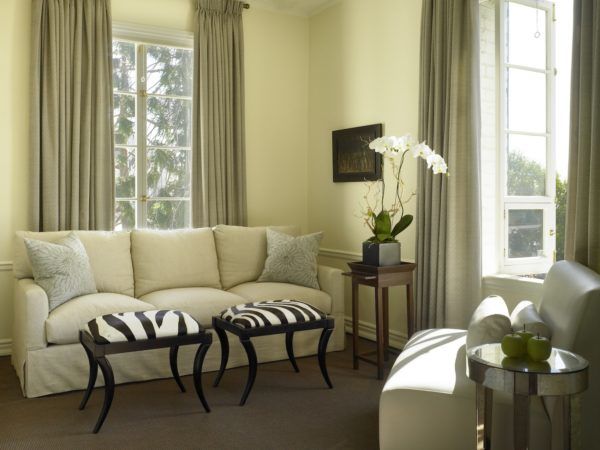 Designers/ Vincere, LTD
We have always considered any animal print a neutral, it's the pattern that provides visual interest. The zebra print stools add drama to this quietly elegant room.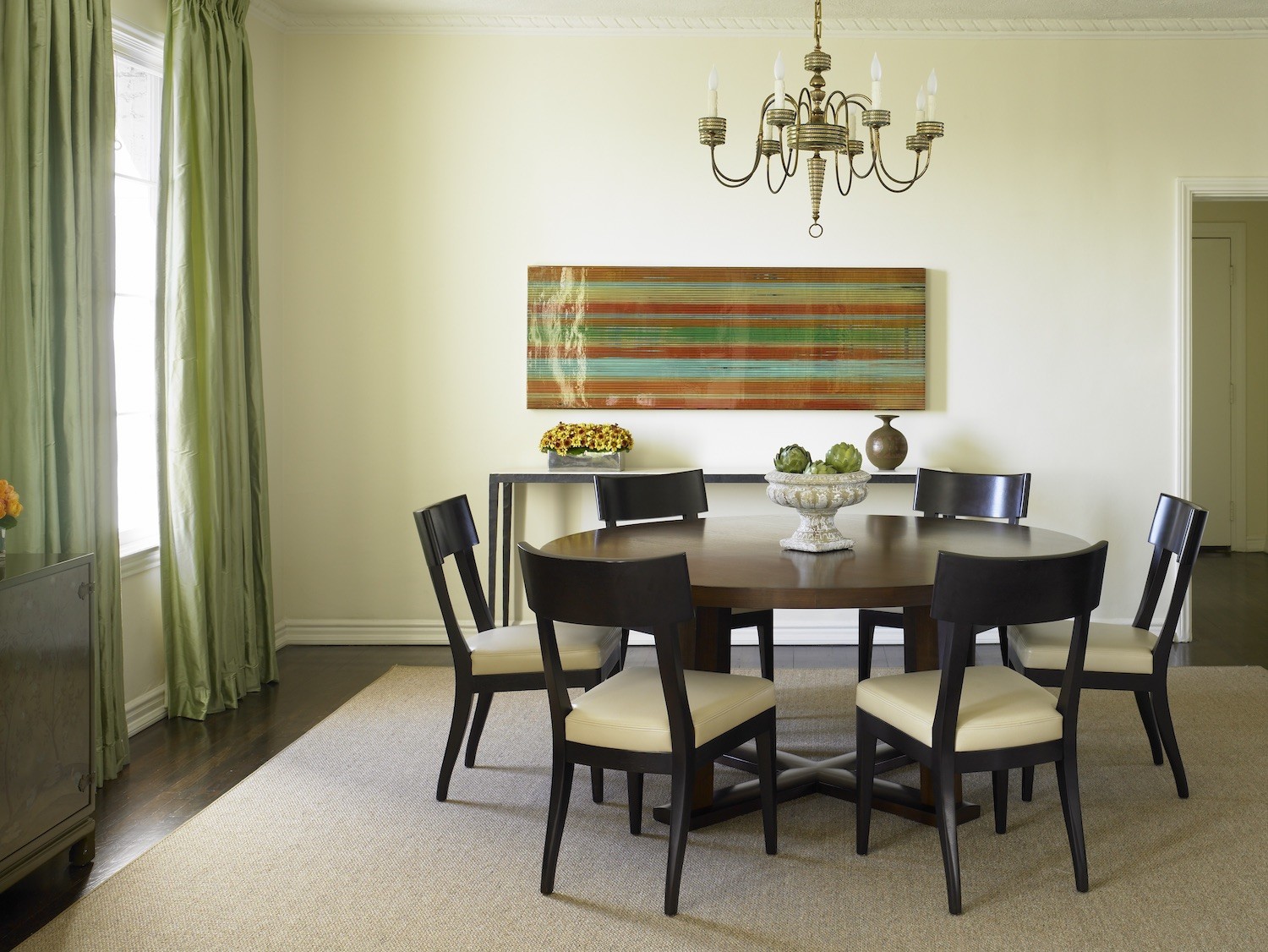 Designers/ Vincere, LTD
The artwork provides a refreshing infusion of color, the play of traditional against modern gives this space an updated yet evolved vibe.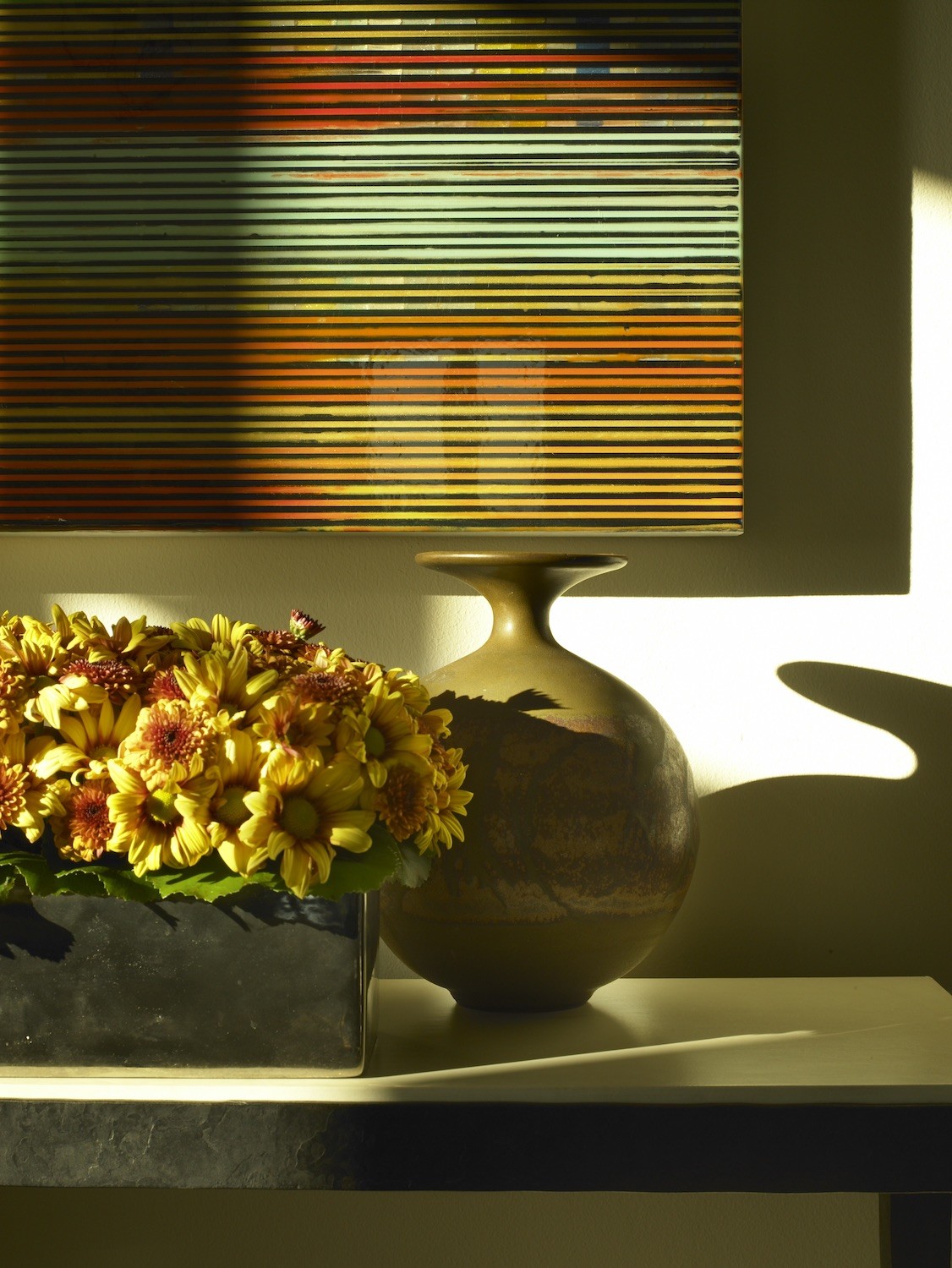 Designers/ Vincere, LTD
A study in sophistication…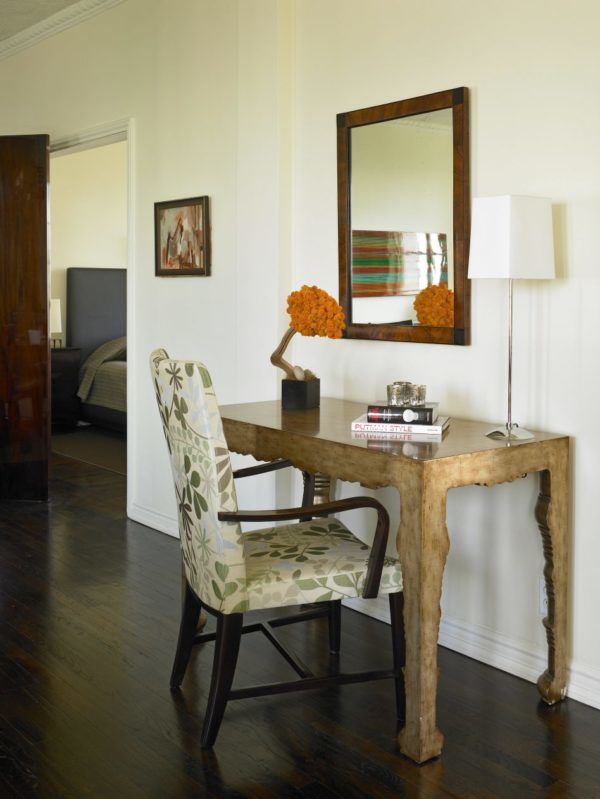 Designers/ Vincere, LTD
A seamless blending of styles, old with new, make this home warm and inviting…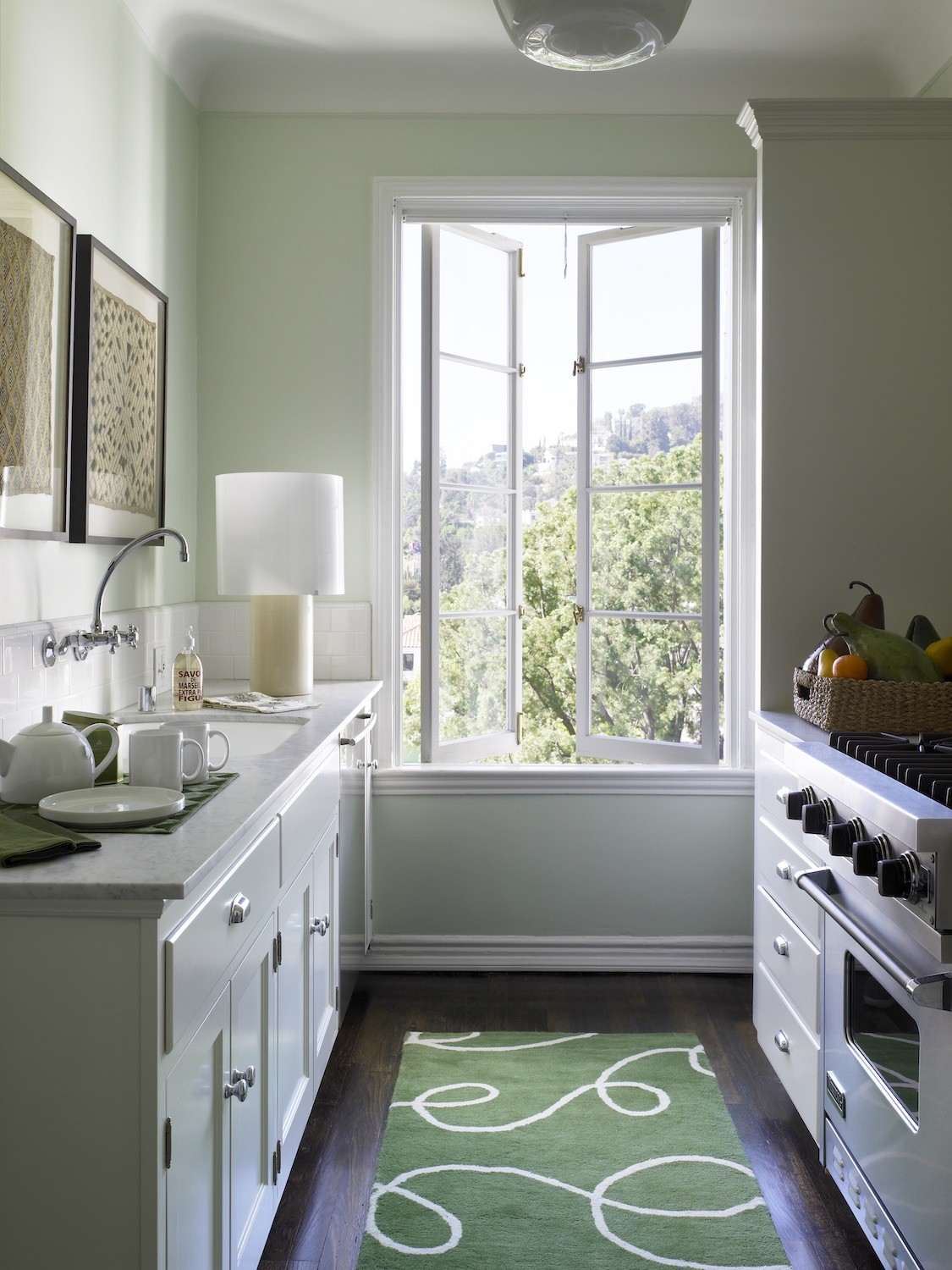 Designers/ Vincere, LTD
What this home lacks in size it makes up for in stylish details. The kitchen is cozy and perfectly appointed. 
If you'd like more information about Vincere LTD click here
All photos courtesy of Vincere.