Located in the hip, up-and-coming Pearl District of San Antonio, Hotel Emma brings an eclectic, high-style vibe to a city known for its intermingling of the multicultural and historical. Just 1.5 miles from downtown and planted right on the Museum Reach section of the city's beloved River Walk, this boutique hotel is poised to become the next great destination for Southwestern travelers.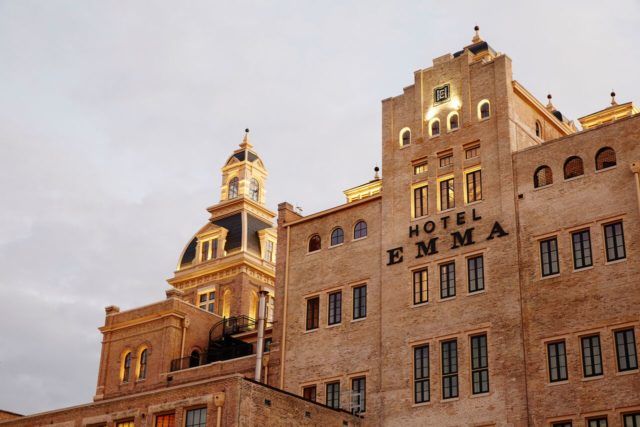 Hotel Emma was designed by the award-winning firm Roman and Williams in the historic Pearl Brewery building; it was named in honor of Emma Koehler, wife of Pearl Brewery founder Otto Koehler, who, following her husband's passing, ushered the business through its most successful period. The complex has hosted a variety of breweries since 1881, and was, in its heyday, the intersection of several historical trade routes. Taking their cues from these Old World Latin and European cultures that influenced the area, the Roman and Williams team masterminded a wholly original hacienda-chic style that feels one part South Texas ranch, one part Old World extravagance, and one part Jules Verne steampunk.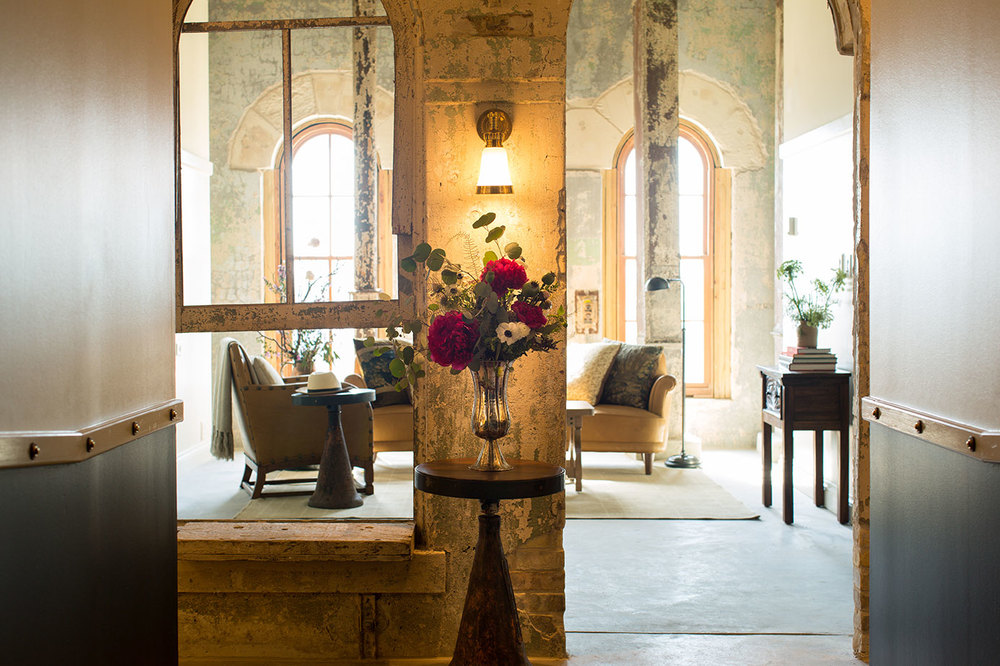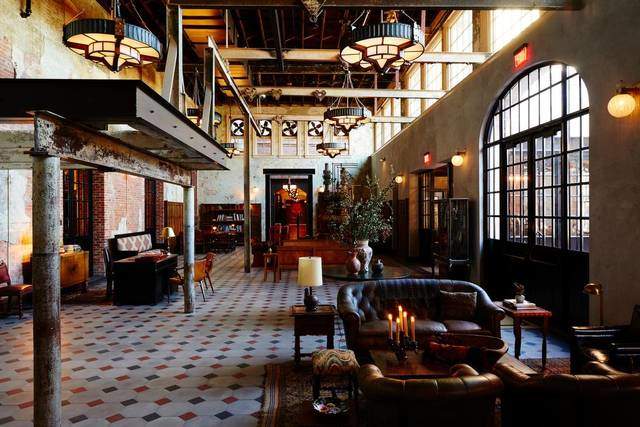 From its mash-up mission-style and Second Empire exterior, Hotel Emma makes a towering statement. Through a colonnade of industrial beams and a set of leaded-glass double doors lies the lobby. The designers allowed the scale of the space to dictate some of the grander elements, such as the original fly wheel of a brewery generator, the geometric concrete tiles, and the pair of distillery tanks that stand sentinel on either side of the archway along the far wall. To create more intimate conversational spaces, the designers arranged seating areas composed of vintage leather, wood, and upholstered furniture atop exotic rugs. Overhead, they added a double row of custom Deco-inspired brass, bronze, and blown-glass chandeliers to create a warmly lit, welcoming space.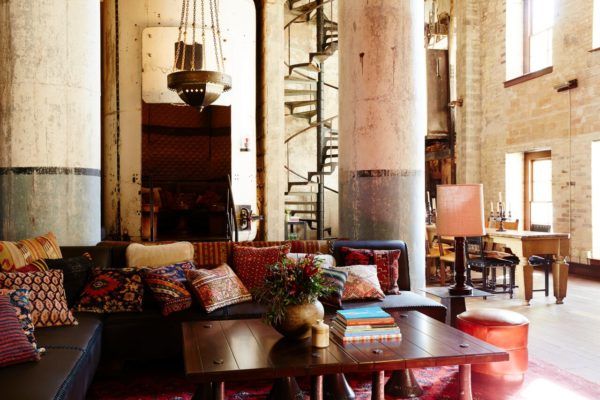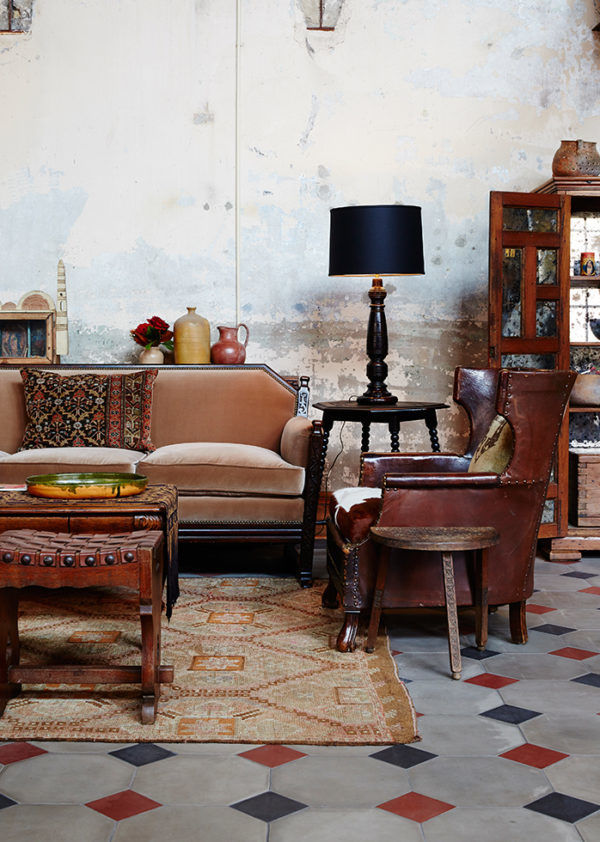 Hotel Emma's 146 rooms make use of the same relaxed-industrial aesthetic. Roman and Williams, known for their high-low mix, juxtaposed richly patterned drapes against bare brick walls, and sink-into-it tufted furniture and high-profile mattresses with the sleek edges of a glazed black headboard, simple walnut bench, and Mexican saddle-hide leather chairs. The bathrooms, tiled in a serene blue-and-white palette, play on the industrial feel of the exposed plumbing with matching brass fixtures, hooks, and accents, including on the shelves and feet of the porcelain vanities.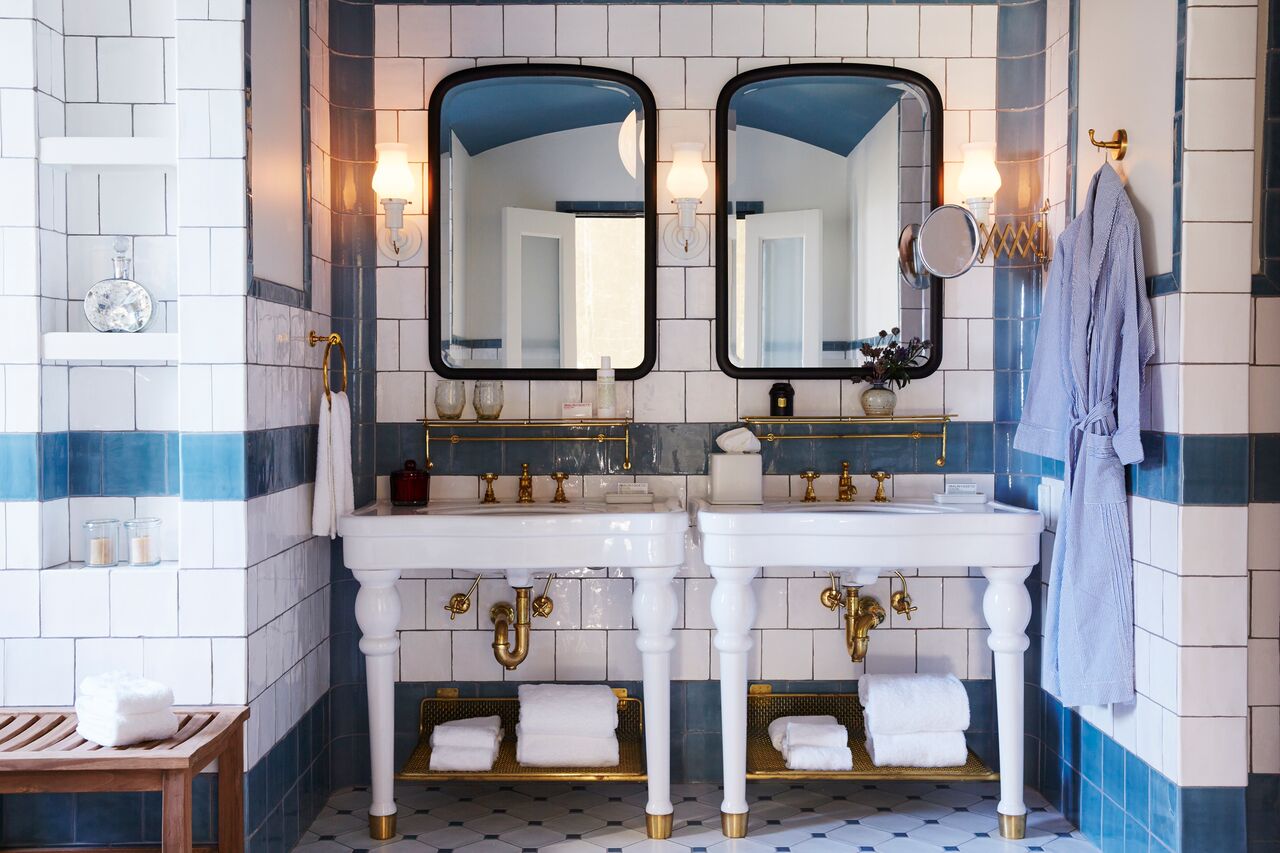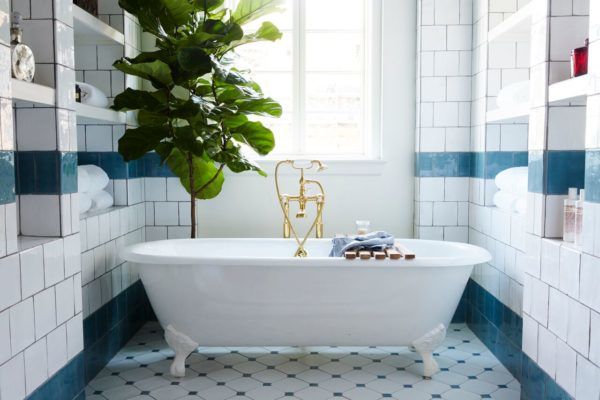 The outdoor spaces of Hotel Emma are equally gracious yet relaxed. The pool, with its terra-cotta tiles and Midcentury chaises and table and chair sets, has the ambiance of a luxe 1950s hotel. The 1,500-square-foot courtyard has more of a romantic Old World feel, with geometric terra-cotta tiles, a water feature created from tanks salvaged from the original brewery, and sitting areas composed of low square tables and stout oak chairs with top-stitched seats.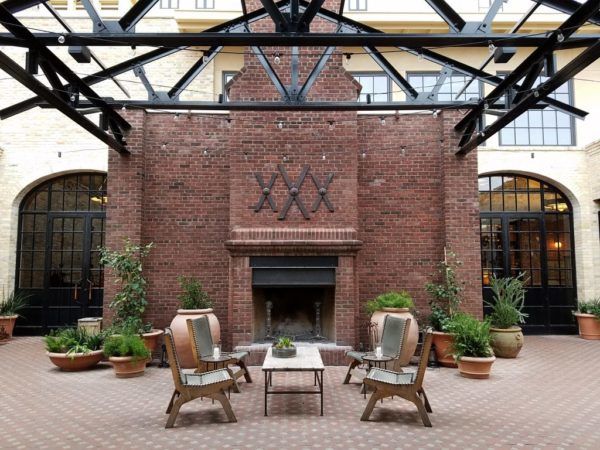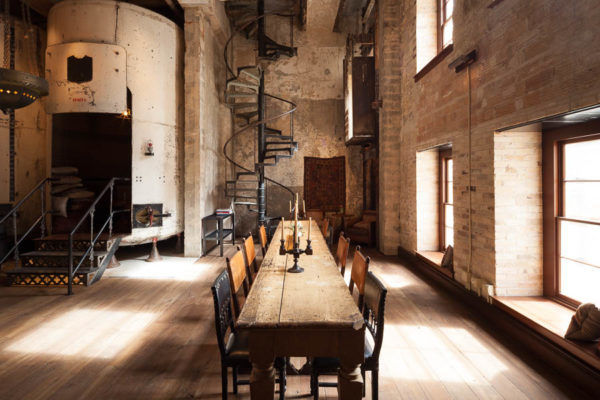 The centerpiece of Hotel Emma is the Sternewirth Bar and Clubroom, an ambitious space with soaring, 25-foot ceilings and grand dual staircases leading up to a steel mezzanine decorated with amber beer bottles. From the found-metal chandelier in front of the oversized fireplace to the Moroccan leather ottomans, the kilim-upholstered armchairs, buffalo leather sectionals, repurposed cast-iron tanks, and worldly mash-up of woven and hide decorative pillows, everything about the Sternewirth—and Hotel Emma itself—invites discussion and lingering.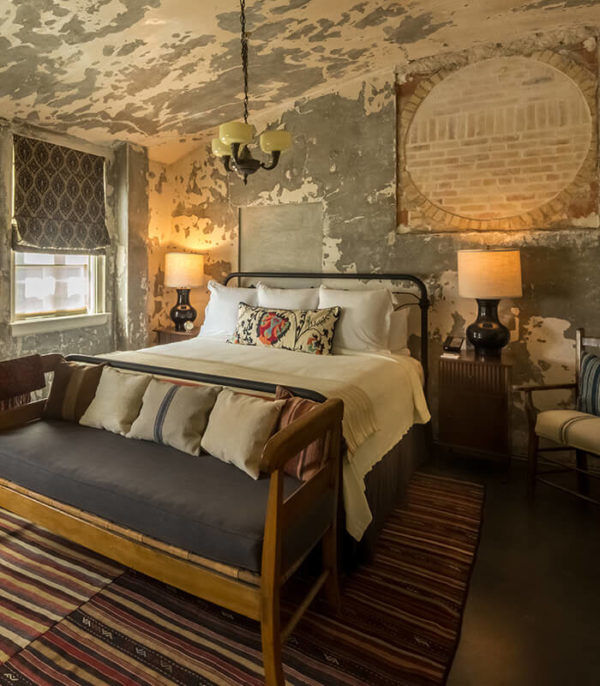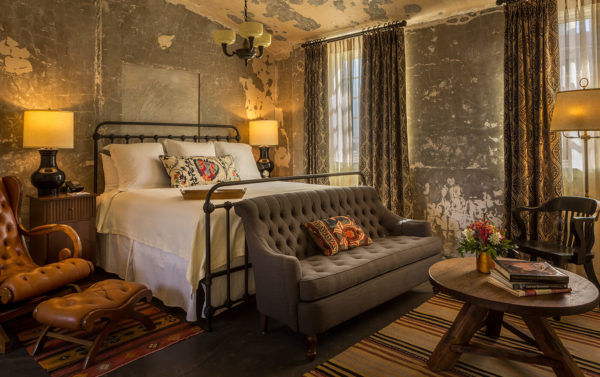 All photos courtesy of Nicole Franzen for  Hotel Emma
Stay tuned for our next look at another of the world's best-designed hotels.
This article was written by Contributing Writer, Robin Catalano