Ukraine isn't the first place that comes to mind when we think of Italian restaurants, but one look at Spezzo, and we might consider booking a special trip the next time we've got a craving for a heaping plate of linguine alla carbonara or a slate of Piedmont cheeses and a robust Barolo. But beyond Spezzo's dozens of handmade pastas, pizzas, breads, and cheeses—the menu covers recipes from Verona to the Veneto—there's another great reason to visit: the restaurant's jaw-dropping design.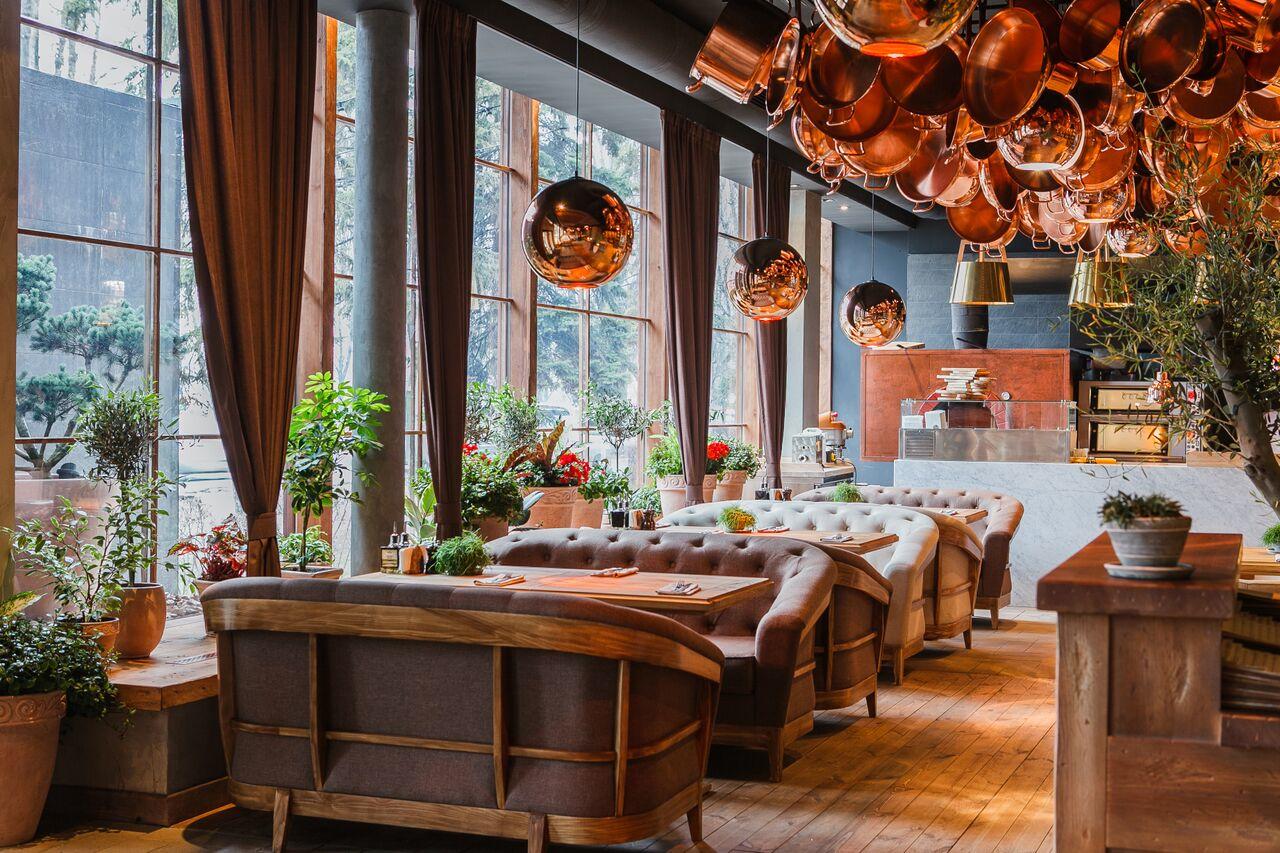 Image/ Spezzo
Created by the talented team of Yuriy Yumashev, Yuriy Cherebedov, Dmitriy Zhukov, and Maxim Yarovoy of Seventh Studio, Spezzo is located on the picturesque Rusanovskaya embankment in Kiev. The name—which translates as "break" in English—reflects the restaurant's relaxed mood and mix of plush and rustic décor.
Image/ Spezzo
Spezzo softens the often hard-edged interior of a restaurant with its use of textiles in the u-shaped armchairs and deep-cushioned, tufted sofas. Pairs of the latter, sandwiching vintage-look wood pedestal tables (sans tablecloths), turn the booth concept on its head and create a more welcoming, intimate space. Spezzo gets its invitingly upscale yet rustic feel from these, as well as from the blend of warm colors, contrasting light and dark, and combination of woods—from the blond plank floors to the walnut-tone exposed beams and room dividers, the decorative barrels, the glass-enclosed wine cave, and the potted trees.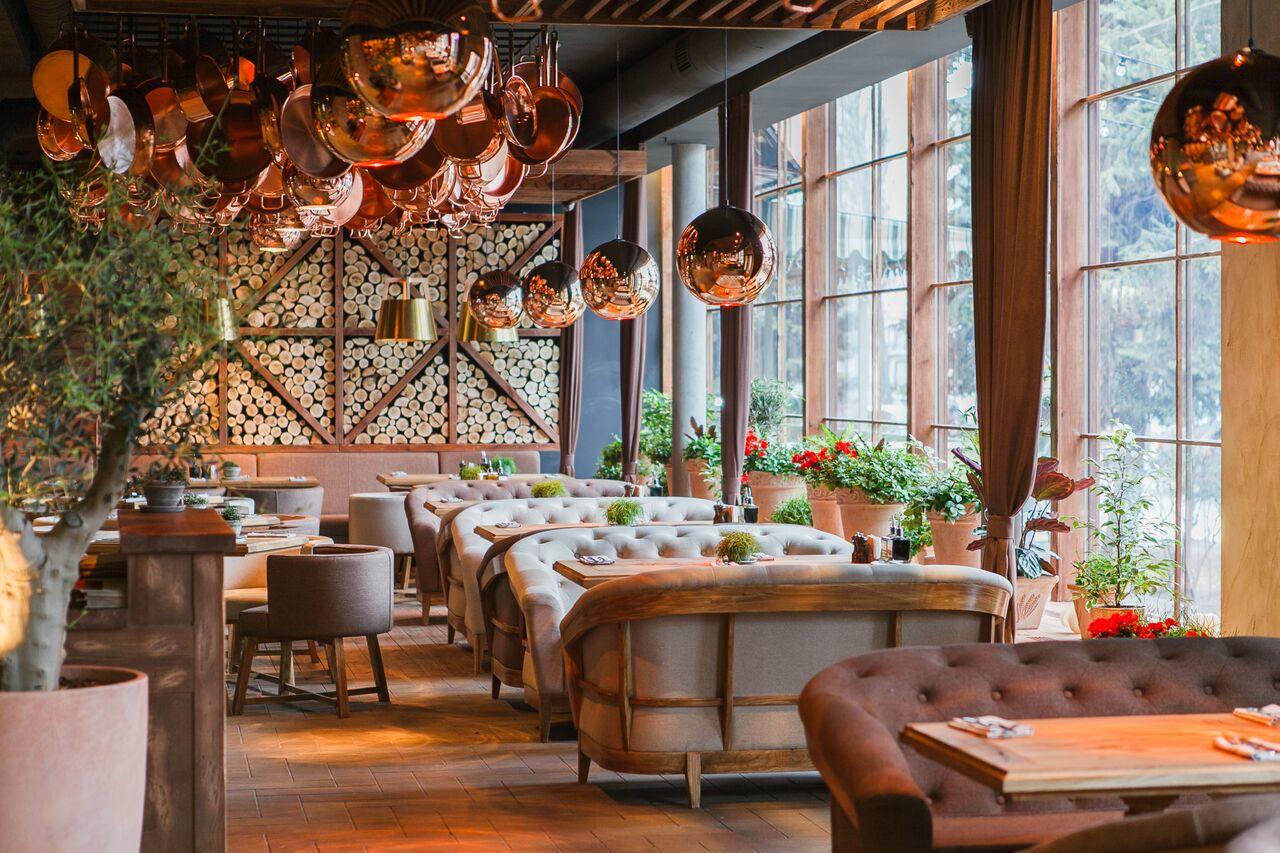 Image/ Spezzo
Wood also features prominently in the ceiling mount for the installation of copper pots and pans, which takes familiar items and elevates them to art.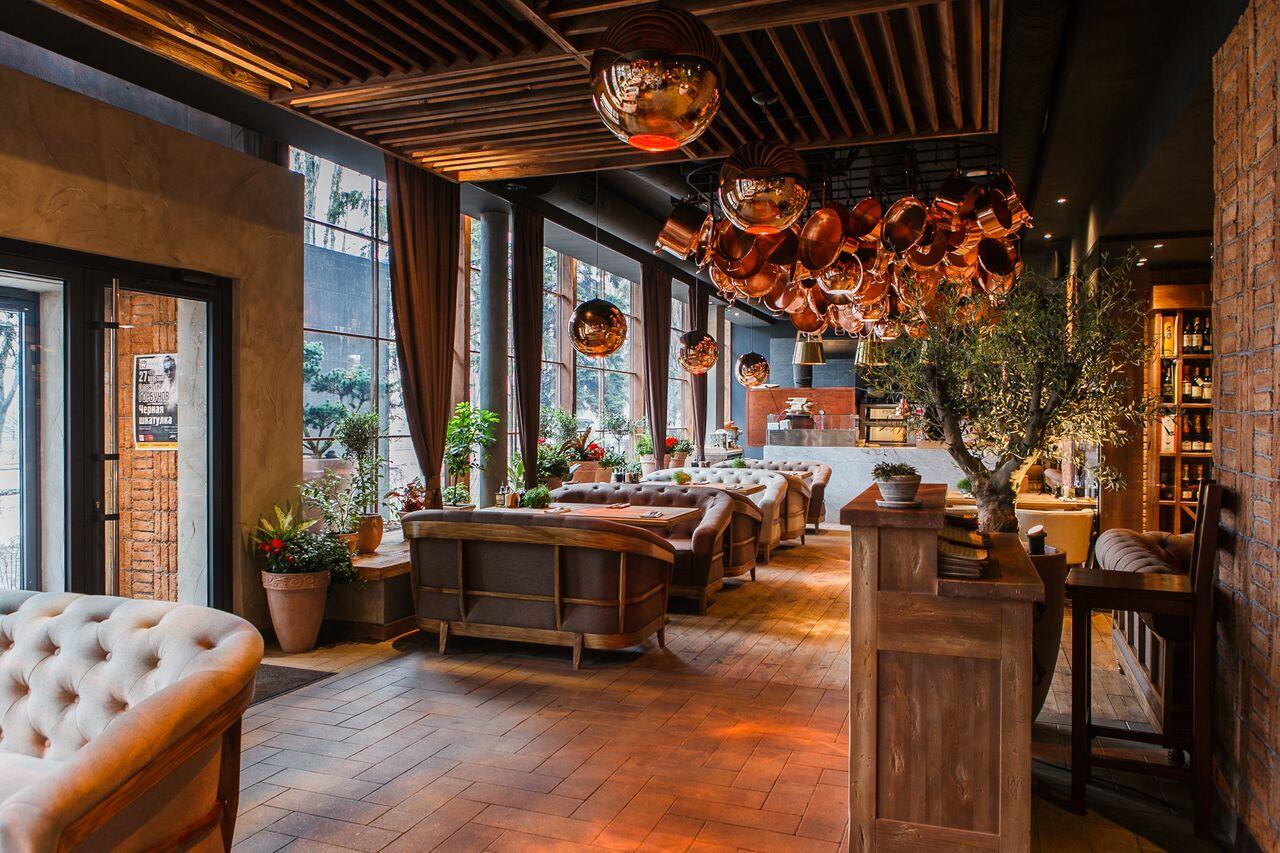 Image/ Spezzo
These metals, the black-painted ceiling, and the addition of brick accent walls and concrete pillars bring an industrial edge to the many organic materials, including the greenery on the accent wall above the stairs.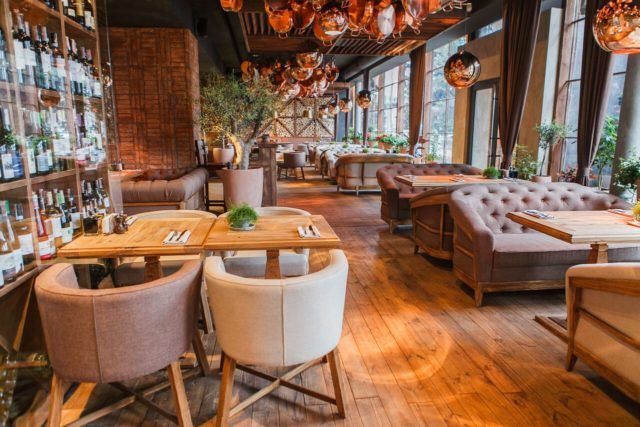 Image/ Spezzo
Old World stone pots of lush, leafy plants and flowers marching along the exterior windows.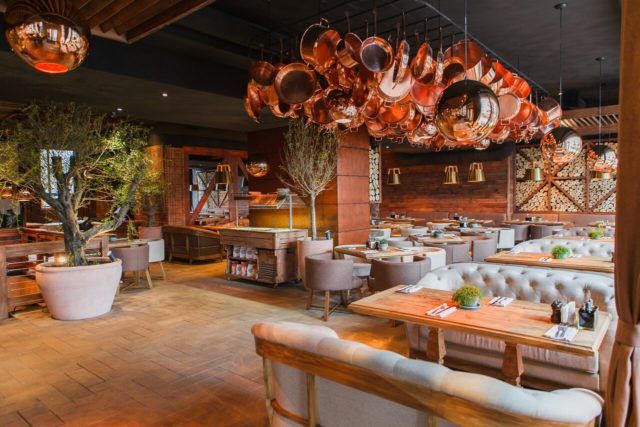 Image/ Spezzo
The designers echoed the copper in the row of pendant lamps along the windows, they chose brushed brass for the lamps that illuminate the central part of the dining room and over the marble kitchen counter.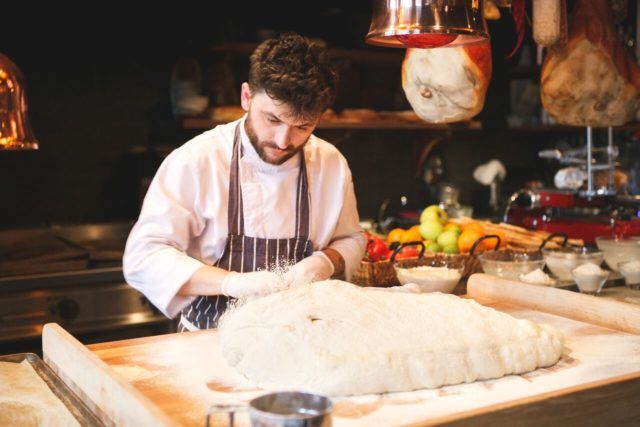 Image/ Spezzo
Stay tuned as we feature more places, restaurants, and travel in our Adventures Series!
This feature was written by one of our contributing writers, the award-winning Robin Catalano! For more on Robin's work, you can visit her site  here.