Many of us just dream of pursuing our passion, leaving one successful career to build another. Some of us let our dreams become sidelined, and others chose the job they love. Majorie Skouras is a solid example of what is possible, inspiration personified.
After 17 years Marjorie left her career in film to follow her true passion, interior design. Since then her immense talent has launched her into design stardom, her work and products featured in House Beautiful, Veranda, Traditional Home and many more. Hailed as one of the nation's top influential designers by several leading shelter magazines, Skouras also has an ever expanding line of luxury home products including a highly acclaimed lighting line with Currey & Company.
Image/ Marjorie Skouras Interiors
Marjorie shares a "unique vision" with this iconic company creating lighting pieces that embody her creative philosophy. "Traditional with a hint of playfulness." Her most recent collection with Currey inspired by her travels and love of gardening.
"My new Hothouse Collection was inspired by many years as both a gardener and lover of gardens. In our travels worldwide, I have been so fortunate to have been able to visit many of the most famous gardens, which have been a tremendous source of inspiration in my designs. I hope to continue to expand on this theme with our move to Merida, The Yucatan, where many more stories await." – Marjorie Skouras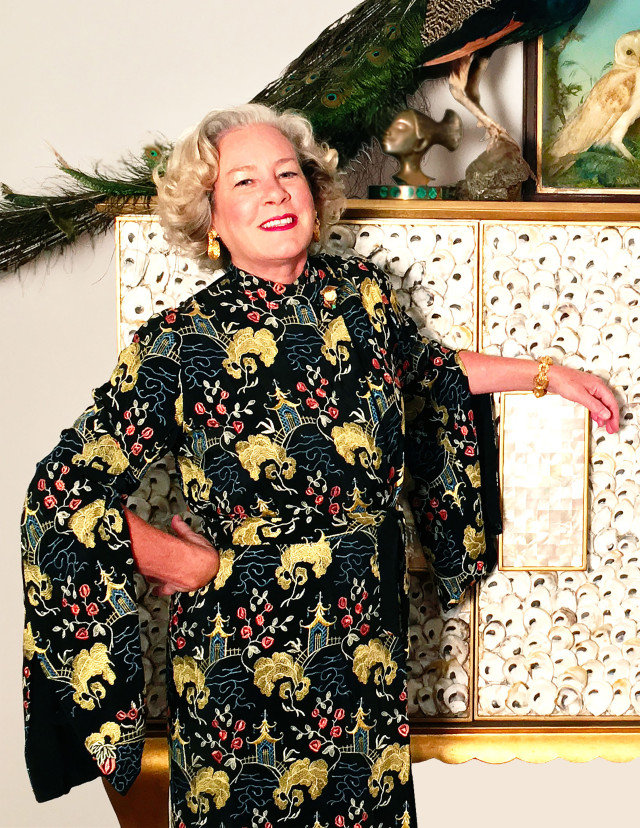 Image/ Currey & Company
Marjorie's signature designs are a captivating mix of periods and style with a generous use of color inspired by her exciting and vibrant life. The lighting pieces she has created for Currey and Company are the pure embodiment of her unique design philosophies, and if you are attending High Point Market over the next few weeks, you must stop by the Currey and Company Showroom (IHFC M110 on Main Street, Street level) to see her eye-catching pieces in person or visit here for more information.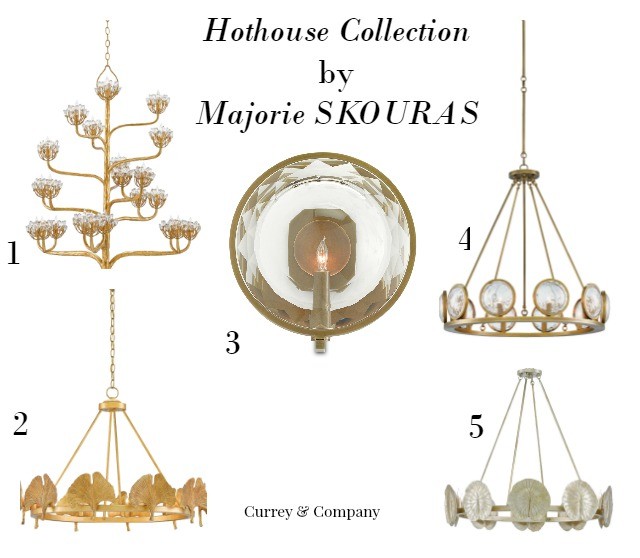 1//Agave Americana Chandelier/9000-0157, 2//Gin Kyo Chandelier/No. 9000-0133, 3//MarjieScope Sconce/ Wall Sconce/ No. 5000-0051, 4// MarjieScope Chandelier/No. 9000-9119, 5//Call Me Lily Chandelier/ No. 9000-0134
For more information about the Marjorie Skouras Collection with Currey & Company please visit here.
Until next time,
LIVE A LIFE WELL CURATED.