Here is the news I have been waiting to share for awhile now, that Monday, March 11th, was the day our daughter was officially adopted. I shared it with family, but anything could change so until the ink was dry on the papers I was afraid to even hope. So today, this isn't about design, but about a journey that I hope will inspire others to reach out to children in Foster care. Because as my husband and I well know, there are so many amazing children in the system who are incredible gifts to those who open up their hearts, and homes…
We always wanted to have children, and like so many couples we thought when we were married that we would have the standard 2.5 kids, a house in the burbs, and crazy lives shuttling kids between soccer games and softball. But, the years passed and so did the dreams of a house filled with the sound of children's' voices. I volunteered in several group homes for Foster children, and spent a lot of time with my nephews. But, there was still that nagging emptiness in our lives. We thought about adoption, and talked about it, then more years went by, and we made some half-hearted attempts at filling out paperwork, and reaching out to agencies. Then my husband became involved with an amazing organization that is a Foster and Adoptive Resource Center, and Visitation Center (www.SAFFT.org) for children and their biological parents to meet while they are in foster care. We decided to pursue adoption, not a baby, but an older child because so many of those children are sadly forgotten. So we took all the required classes, and began an often painful and emotional journey.
The agency we worked with called occasionally with children that were available, but it always turned into a dead-end. So one Christmas, we helped with an event for Foster children in our county. I'll always remember that day, I took a break and wandered over to the play area to take some hot chocolate to some of the kids. There was a little girl on a swing, and she looked so incredibly sad, it's one of those moments that just tugs at your heart-strings. So I went over and tried to talk with her, but she was so painfully shy. Somehow, I just knew. There was my daughter. There wasn't a doubt in my mind, that this little girl was the child that we had been waiting to find us, and hoping for. To this day, I can't even explain how I knew, but I did. Because the best piece of advice I ever received during the process was "you don't need a child, but the child".  So then it began, it was often a painful, scary and difficult road. There were other families that the agency was considering when we made the initial inquiry, but we didn't give up hope. There was much heartbreak, tears, and times I thought it would never happen. I volunteered to take her to softball games, and we kept her for some weekends when her Foster home needed "Respite Care". When she went back after those brief stay's my heart would break into pieces. It reached a point where we would keep the door closed to the bedroom she slept in on the day's she returned to her Foster home, it was a constant reminder that she wasn't with us. We took the chance that every time we saw her it may be the last time. She could be placed back with her family, or another adoptive home. We were never sure, but we kept the faith even when it seemed hopeless. The more time we spent with her the more we came to love her, and the thought of a future without her in it was unbearable. Weeks dragged by, we called the agency often for updates, and waited. We decided that regardless of the outcome, the time we spent with her were the most incredible moments of our lives, and although it was all too brief we hoped that we made a positive impact. In the world of adoption there is always uncertainty. I'll never forget the day we received "the call," they chose us as her "Forever Family,"  I barely remember the rest of the phone call, only the words "we picked you."   
So regardless of her past, she now has a future. Full of hope, dreams and love. The little girl from months ago, is now full of sparkle. She goes out into the world every morning, knowing she is loved, safe and that her life is full of possibility. She has this incredible light that fills up a room when she walks into it, and I have no doubt that she will make an indelible mark on this world.  If you ever have time to Foster a child, become a mentor or volunteer, I promise you it will be the most incredibly rewarding moments of your life. So meet our daughter…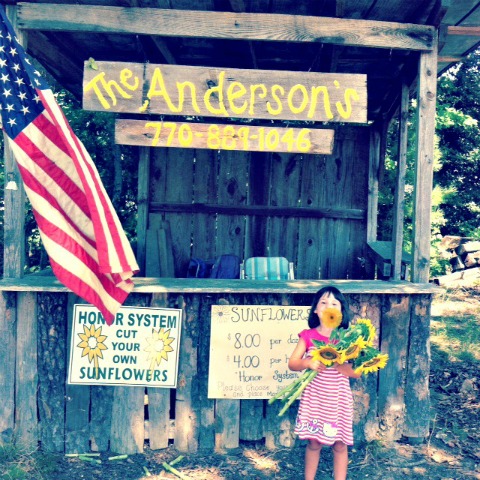 Her first week in our home, and a day at the Sunflower Fields…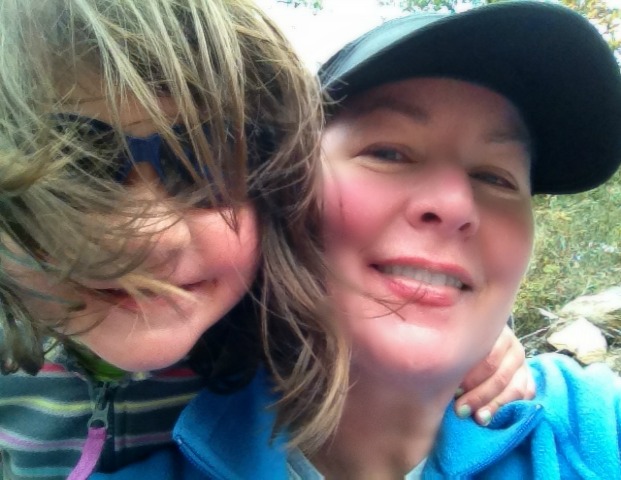 A family hike to the top of the world and back…a picture of us taken by her, one of my favorite. Little Miss "Jackie O."..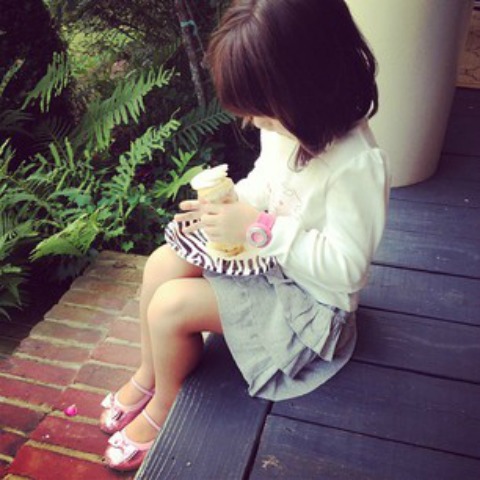 A summer birthday party at a friend's house, her very first one.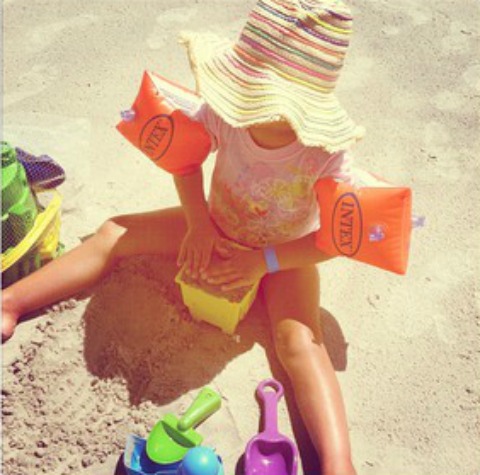 The very first time her tiny toes felt the warmth of the sand, and the ocean at her feet.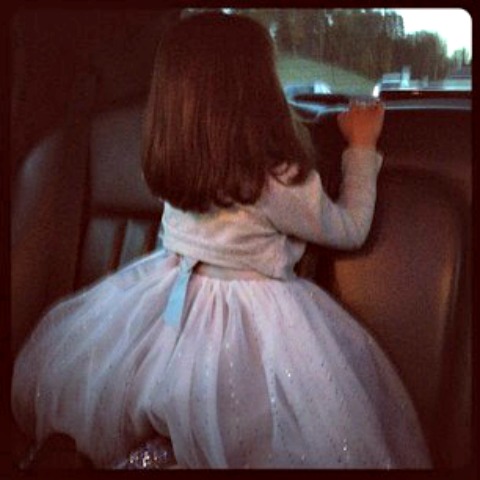 Cinderella on her way to the ball, a limo ride into the city for her dad's special birthday dinner.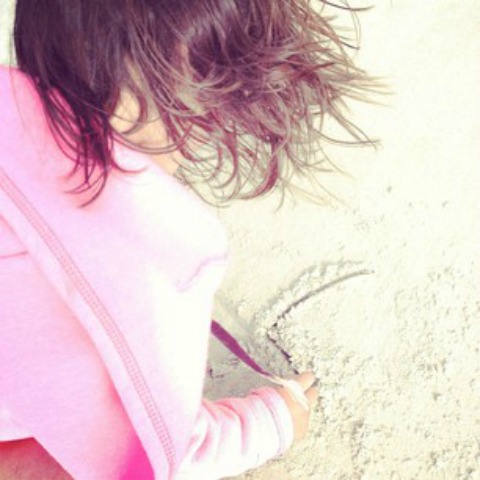 Leaving her mark on the world…
There have been so many amazing moments, so many snapshots that capture her incredible "joie de vivre". She has brought us such joy, and has taught me that truly each moment is an incredible gift, and I am grateful that we are now able to share it as a family. It truly takes a village to raise a child, but more importantly if you decide to adopt from Foster care, there will be so many people who make it all possible. So I want to thank some very special people, who fight tirelessly for those children who are in our Foster Care System. Ashley Anderson, you've touched so many lives through safft.org, and your incredible passion to make a difference is simply inspiring. You are a tireless crusader, and of course without you this week would not have been possible. You hold such a big place in our hearts, and our lives…always. We are so very honoured to call you our friend. Kristina L., you know how we feel about you, thank you for caring for our little one, and being one of her biggest advocates, you will always be such an important part of her life (I couldn't think of a better person to make that life changing phone call). Kristina (aka SK), you have such incredible heart (yes, I am crying as I write this). To CASA who works so tirelessly to advocate for the rights of children. To Mrs. Pierce, who has given so much of your time, heart, and compassion to our daughter,  it has made such a difference in her life, more then you will ever know. To our close friends, who were such an incredible support to us through this process, (you know who you are), and we are so blessed to have you all in our lives. To all the people who have selflessly given their time, hearts, and "fight the fight" every day, you are allowing these children to have a voice, so that they too can someday find a family that will give them love and life. To my amazing husband, who made sure that I never gave up hope, and who can now add "Best Dad Ever," to your name. The two best moments of my life were when I met you, and the day I found out that "the one" little girl we had been waiting for was going to finally be part of our family…forever.
I wish you all could meet her, she is kind, funny, smart, and the spark that I saw long ago is now a fire. In fact, her favorite song is by Alicia Keys, "This Girl is on Fire." So when we were singing it last night in the car, with the windows down, all I could think about was… yes, you are… "a girl on fire"…
If you'd like to find out more about Foster care, or how you can make a difference visit adoptkids.us. Or if you'd like to make a donation please go to safft.org, a little bit goes along way in the life of a child in Foster care.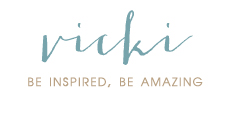 Thanks for stopping by!