This summer I had the honour of being one of the Judges in a "Pinterest Challenge" to promote the adorne™ collection from Legrand, along with several esteemed bloggers such as Susan Serra from The Kitchen Designer Blog (http://thekitchendesigner.org) and Jenny Komenda from The Little Green Notebook (http://thelittlegreennotebook.blogspot.com). It was great fun to see all the amazing entries flow in, and the ultimate winner was Hillary, see her winning Pinboard here: http://pinterest.com/montegobaydream/adorne-beautiful-switch-challenge/. Her images truly captured the essense of the adorne™ collection from Legrand. I do want to mention that all the Pinboards submitted in the #beautifulswitch Pinterest Challenge were absolutely fabulous (making the final decision a very difficult one indeed).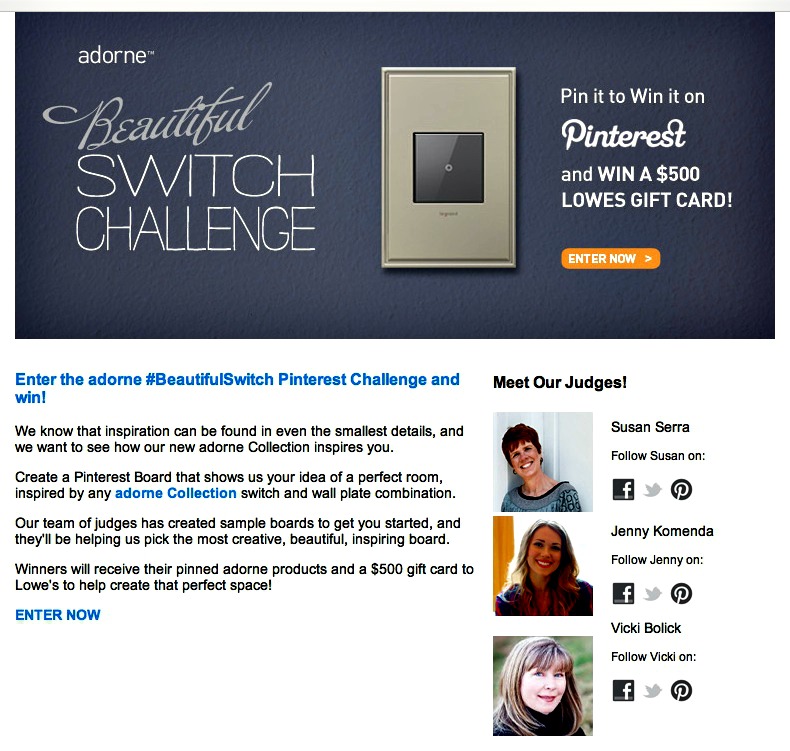 When Legrand NA first asked me to be a Judge, I decided it was a great time to take a closer look at their products. Quite frankly as a detail obsessed designer and lover of all things cutting edge, I quickly became a huge fan. Who wouldn't want the lights to automatically go off when you leave the room? (Think pantries, closet's and garages coupled with absent-minded children and pre-occupied husbands). Or "Lights Out!" when you simply wave your hand in front of the "Wave Switch™." The finishes and the customizable options are extensive, the functionality beyond revolutionary (for ideas and inspiration visit www.legrand.us/adorne). One of the perks of being a judge was that it gave me an opportunity to try the product, I picked the Dining Room, which lacked a "finished look" due to the builder grade switches that screamed "Help!" every time I walked through the room. In fact, changing out the switches topped the list of "Putting On The Finishing Touches at Casa B." It ranked higher than replacing the builder grade ceiling vents (another pet peeve).
I will say that as a Designer, putting the "posh and polish" on a room is an absolute necessity, if a client is going to spend big $$$'s to have their homes transformed into a place of timeless appeal, it's important that the rooms look finished down to the smallest detail. So to say I was thrilled with the adorne™ switches, wall plates and outlets would be an understatement. The options available allow you to switch, tap, touch, or wave combining ingenuity with convenience. I am so completely enamored with the adorne™ product line, that we (I) have plans to replace every switch, outlet and wall plate in our home (sorry Mr. B. but what else is there to do before football season starts?). P.S. Don't feel too bad for my husband, I finally let him get a golf cart so he could drive the 50 feet to the tennis courts instead of walking. So the trade off? I get new switches…(I am definitely the winner of this round).
Here is a sneak peek into the Dining Room at Casa B. regaled with some very stylish finishing touches. A heartfelt thanks to Legrand NA for creating luxe, and elegant switches, outlets and wall plates. Well done. Very well done.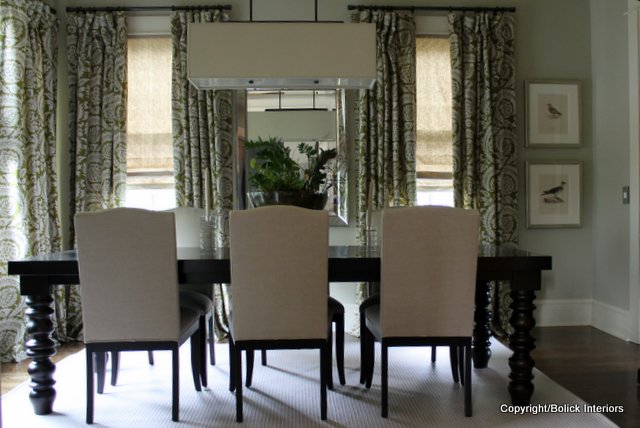 via Bolick Interiors, LLC/theaceofspaceblog.com
In the Dining Room at Casa B., we used the Touch™ Dimmer & Wave™Switch, outlets and Titanum Switch Plates all from the adorne™ Collection. Finally, the room feels finished while the outlets and switches add the perfect amount of understated elegance. I want to mention that the dimmers feature a translucent face which adds to the stylish appeal, oh did I mention that the all you have to do on the Wave™ Switch is simply wave your hand in front of the switch to turn the lights on and off…(Brilliant).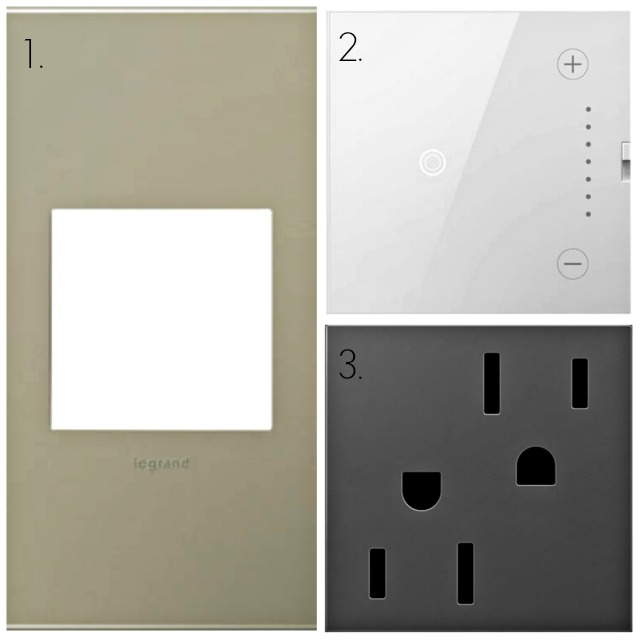 via www.legrand.us
The adorne™ product we used in our dining room were #2-Touch™ Dimmer in in White, #3 Wall outlets in white (it's depicted in Magnesium) finished with #1-The Titanium Switch Plate.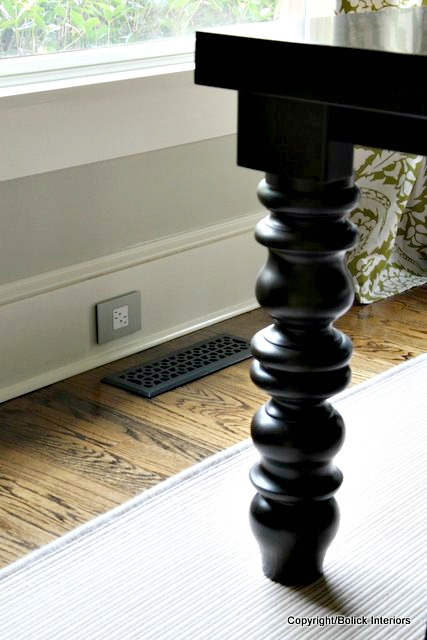 via Bolick Interiors/ theaceofspaceblog.com
The adorne™ wall outlets from Legrand with a Titanium Plate, a perfect compliment to the silver tones found in accent pieces and accessories throughout our home. It's almost a sin that these stylish outlets are at floor level…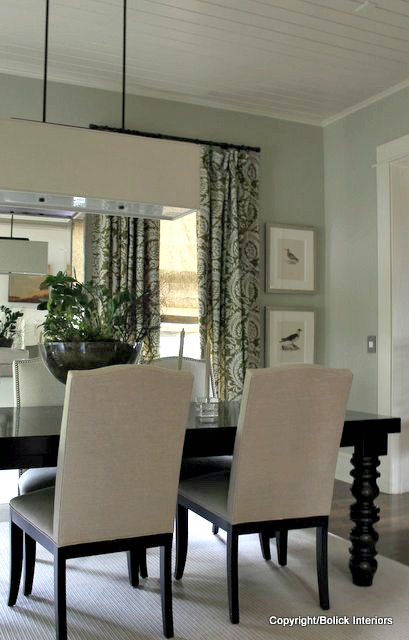 via Bolick Interiors, LLC/ theaceofspaceblog.com
The adorne™ Touch™ Dimmer with a Titanium Switch Plate adds quiet sophistication to a wall…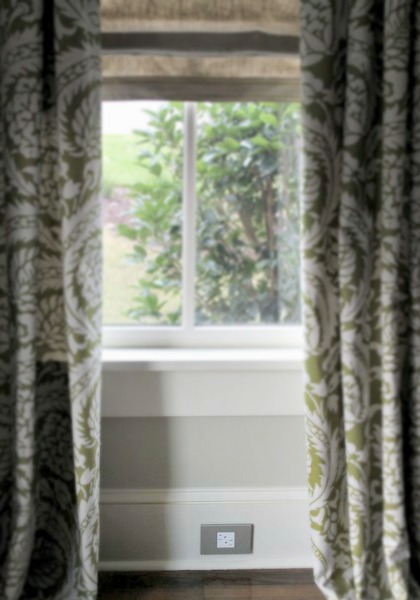 via Bolick Interiors, LLC/ theaceofspaceblog.com
A room with a view made possible by using adorne™ outlets…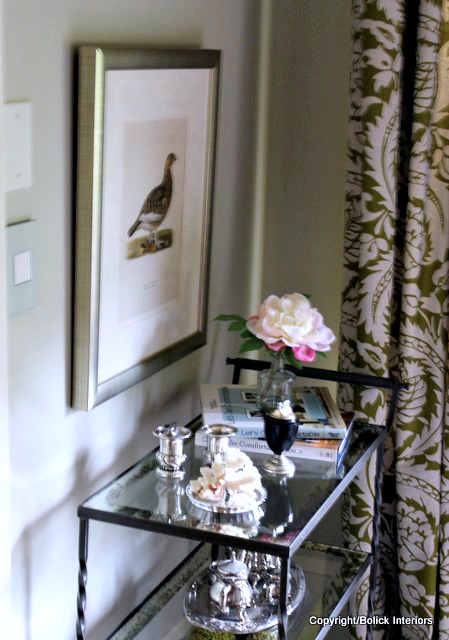 via Bolick Interiors, LLC/ theaceofspaceblog.com
Eye-catching and understated, the Touch™ Dimmer takes our dining room to a whole new level….
"It's just a light switch like Paris is just a city."-Legrand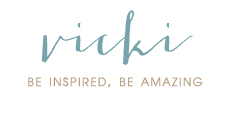 Please Note: I did not receive any monetary compensation for promoting this product, however I did receive some product to sample. All opinions are my own, and all pictures are under copyright to Bolick Interiors, LLC unless otherwise noted.