Summer is here!!! With the scorching heat of the southern sun- comes the pool and neighborhood kids running rampant through our home (Yes, we are the house). Apparently, kids come to our door in flocks because we have great snacks, and as of last week we bought a machine that makes custom sodas. Which was a mistake, a very Big one. Finding children standing at your front door with bottles to fill is something that I am going to change with drapery. That's Right. We have a foyer that would benefit from drapery which would cover the expansive opening, and in a perfect world could be drawn blocking us from the world. Initially, Mr  B. was vehemently opposed, but as the summer progresses he is totally on board. In fact, if I knew this earlier, I would have paid the kids in the neighborhood top dollar to show up at our door just to get the drapery I always wanted (scheming is not outside the realm of possibilities to get a little privacy). Which brings me to another new purchase, the indoor/outdoor chairs which have replaced the creamy white slipcovered ones that used to be a part of our breakfast-room. I have watched them become a human napkin, a trampoline, and my favorite-removing the slipcovers and using them to transform your tiny self into a ghost. Creative, but a deal breaker.
So last week, the Fashionista and I found the perfect replacement. Virtually child proof with modern lines, they can absolutely be hosed off (Note to self: make sure there aren't any pint sized lurkers first).  Plus, they can be brought outside for extra seating on the deck. So while I am trying to "summer proof" our house, (successfully I might add) I wanted to share some indoor/outdoor chairs that I had considered as worthy contenders. As luck would have it, I have "second and third guessed" my decision. Yes, I have seen others since that I love more. But that is all part of being a fickle soul.
Gone are the days when it didn't matter if the furniture was weather proof or not, as long as it could be moved from the inside to the outside, and back without alot of effort. As in the case of my mother's beloved Heywood Wakefield dining set. It certainly withstood the test of time, both inside and out. I remember having to move the set from the kitchen to the back lawn for evening dining (if it was a sunny day). In her defense we had two months of summer a year, so I'm sure catching what little we had of summer was the deciding factor. Granted, my forward thinking mother was probably ahead of her time and I am happy to report that she actually has outdoor furniture now. The Heywood-Wakefield dining room set was sadly replaced when we all left for college, unfortunate because today it would be so "au courant." Had it been passed to me, I can assure you we would not be carrying it to the great outdoors every evening.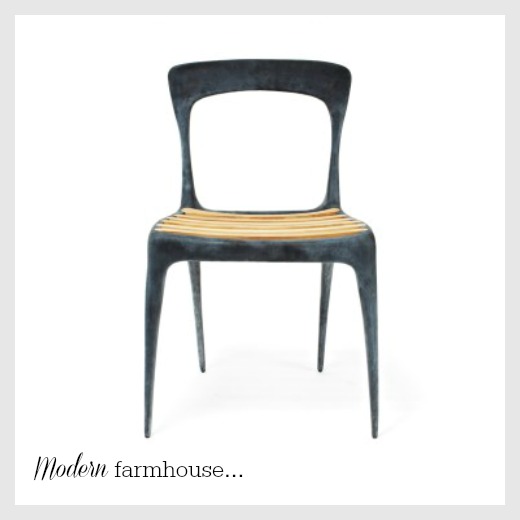 via reeenesdesign.com
This updated version of a farmhouse chair would be perfect indoors or out…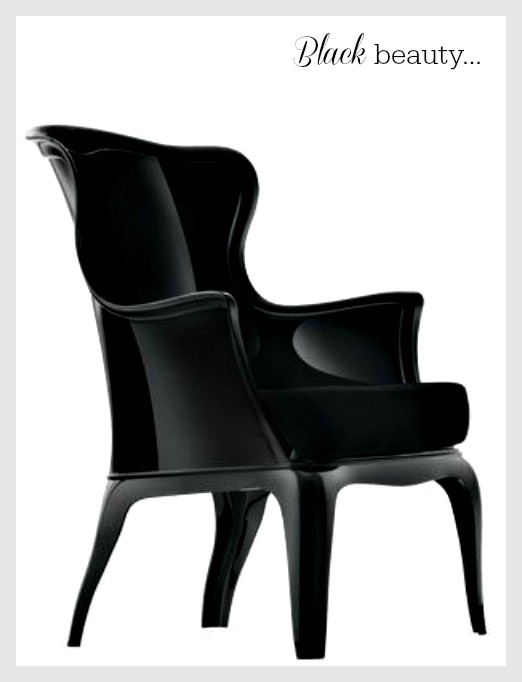 via indulgy.com
Oh the possibilities…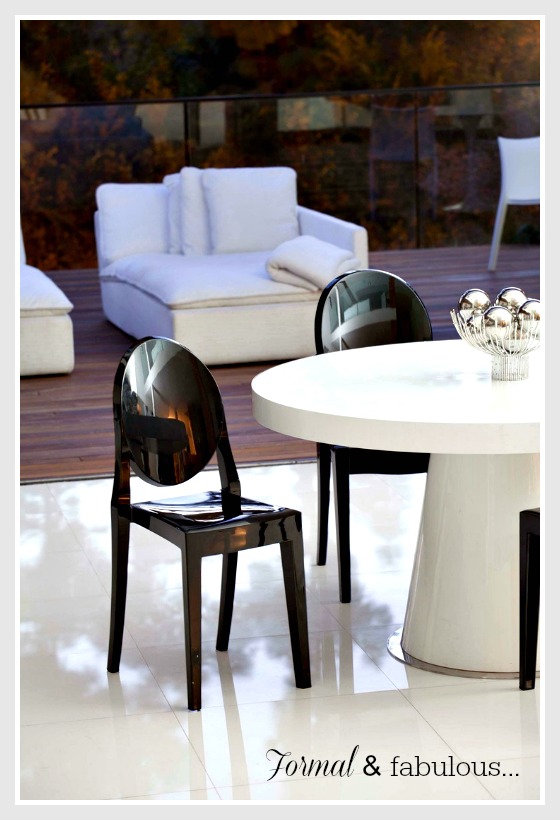 via hautelook.com
I can imagine these surrounding a formal table inside with a sparkly chandelier, or moved patio-side gracing candlelit tables…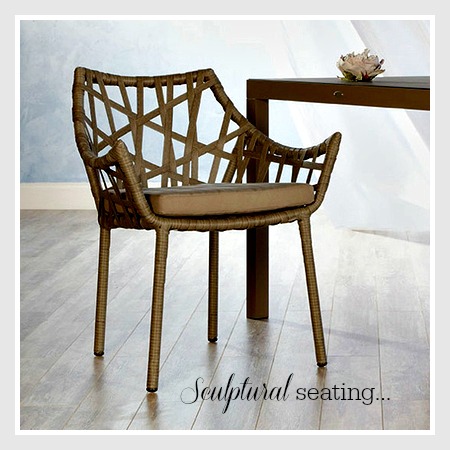 via inmod.com
These were my second runner-up, there was such a sculptural quality, virtually art for the home…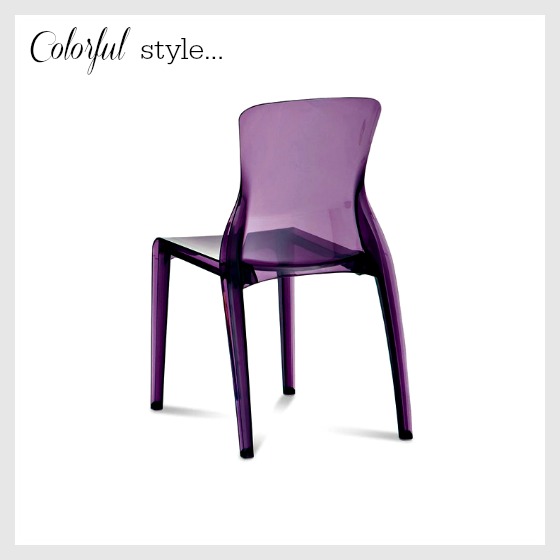 via luxeyard.com
Pantone's "Colour of the Year," Radiant Orchid, translated into an indoor/outdoor chair...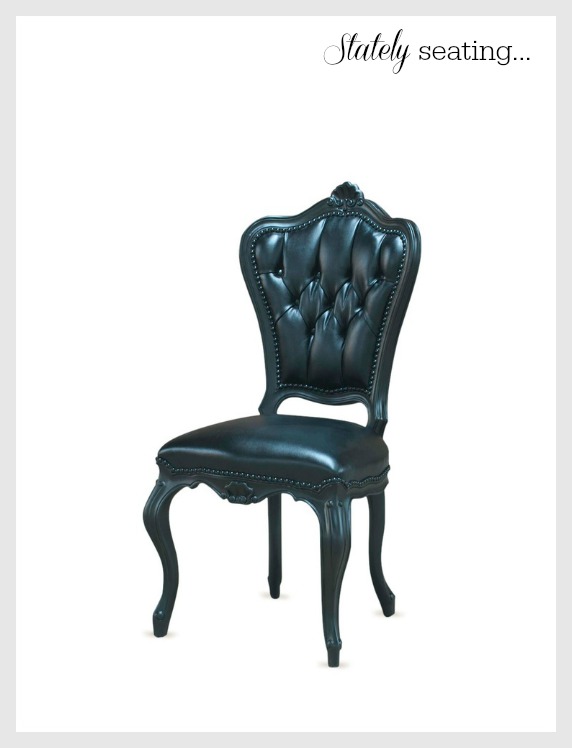 via gilthome.com
This has to be the most stunning example of an indoor/outdoor chair…if you use these in a project I would love to see a picture!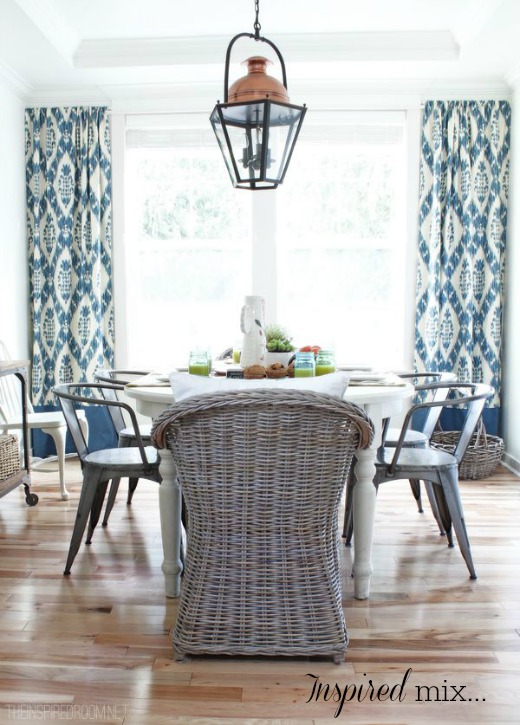 via theinspiredroom.net
The iconic Tolix Chair, successfully blended with other styles and textures. Hard to believe, but the very first Tolix chair was manufactured in 1934, and it's still relevant today.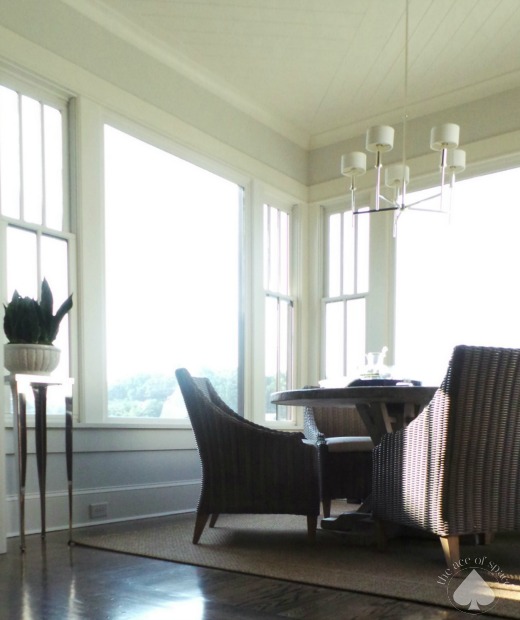 via theaceofspaceblog.com/Vicki Bolick
My house, with the new chairs from Ballard Design. I looked everywhere, even chairs at triple the cost, but I loved the clean lines, and the synthetic rattan would survive close inspection by even the most discerning eye. Paired with some custom pillows from John Robshaw, and my work in this room is finished. I love the light here, and our view overlooking a large pond is the perfect spot to enjoy a cuppa.
I hope you are inspired to think outside the proverbial design box, and look at some standout offerings of indoor/outdoor furniture…until next time.
Be Inspired. Be Amazing.